How will this help?
This article will introduce you to the System apps icon available on BlueStacks 4.205 and above.
---
What is the purpose of the System apps icon?
The System apps icon is a quick-access collection of tools that are essential for using BlueStacks. Moreover, it provides you a clutter-free home screen as compared with the earlier versions of BlueStacks.
The 'System apps' icon is available under the 'My games' section at the end of the list of apps installed on your BlueStacks.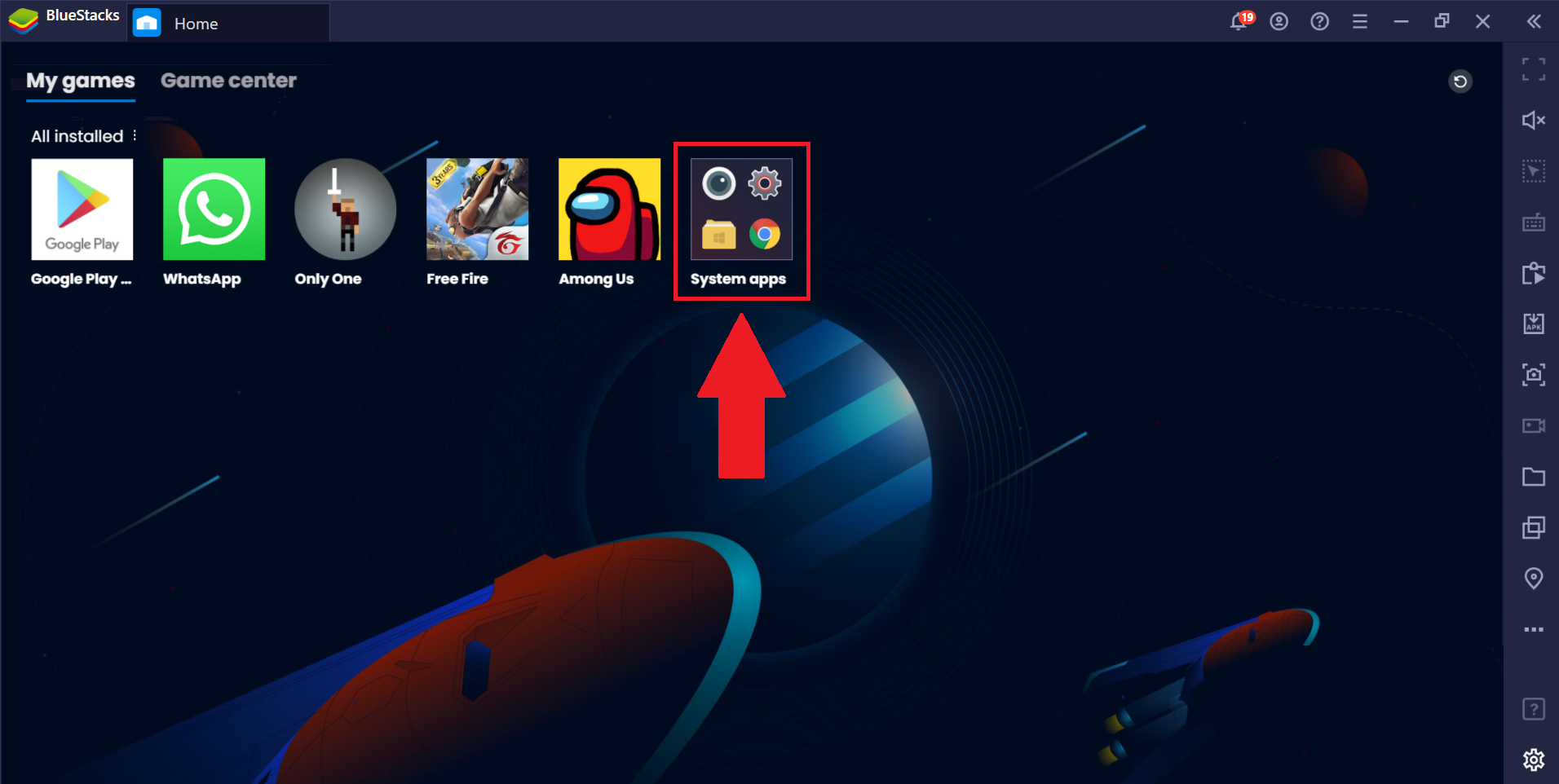 Clicking on the 'System apps' icon opens a set of tools, as shown below.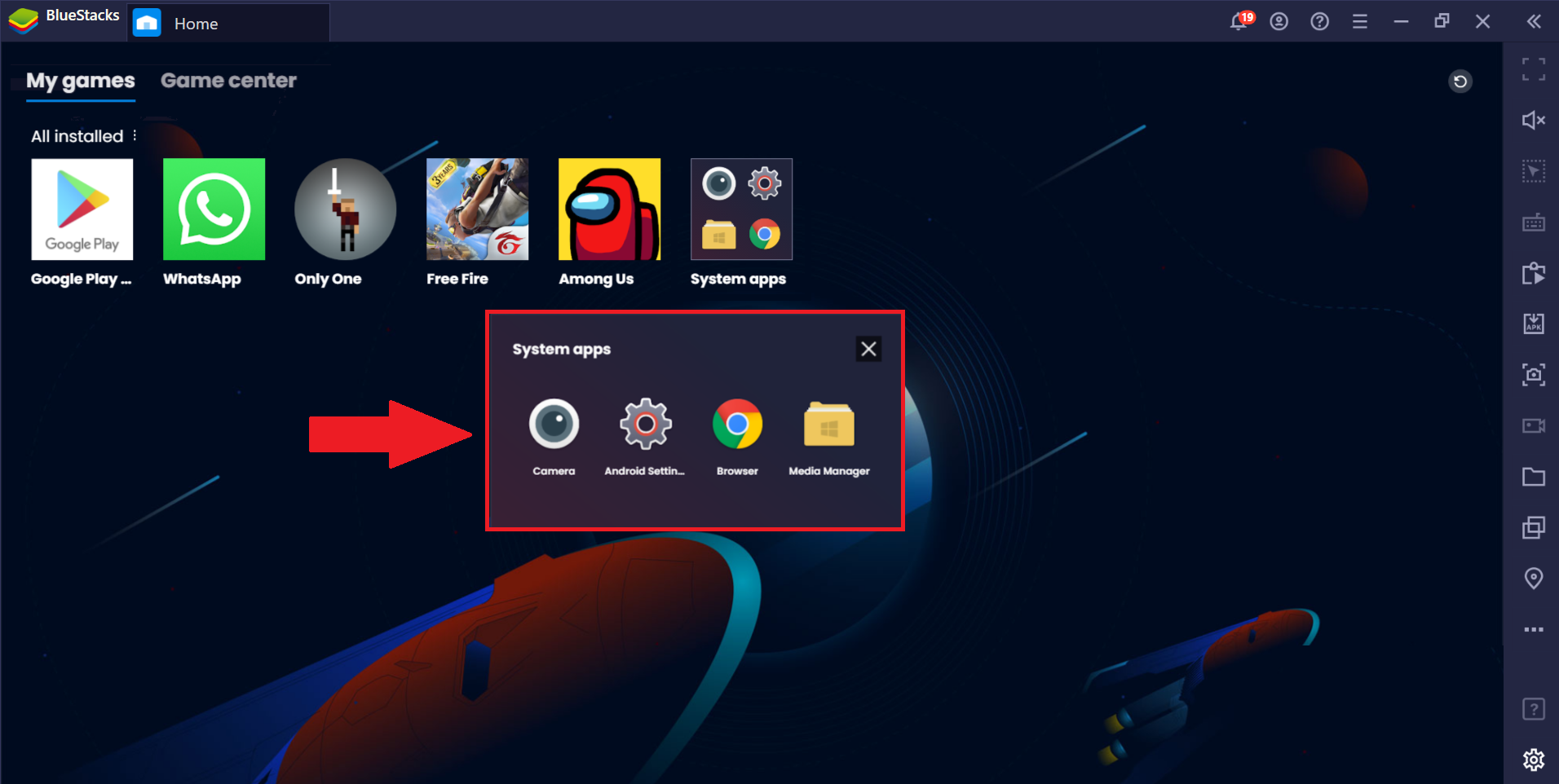 Each tab available in the BlueStacks Dock is further explained below.
1) Camera: Using this option, you can use the integrated camera on your laptop as well as an external camera to work with BlueStacks.
2) Android Settings: Just like in Android phones, this option lets you choose your preferences for using BlueStacks.
3) Browser: Click here to browse through your favorite websites without leaving or closing BlueStacks.
4) Media Manager: This is the BlueStacks file explorer that you can use to store and share media files in your favorite apps on BlueStacks.
---
What if I am using older BlueStacks?
If you are using an older version of BlueStacks, please read this article to know how to switch the device profile.
---
Thank you for choosing BlueStacks. We hope you enjoy using it. If you have any further questions, please contact us at support@bluestacks.com. Happy Gaming!
Last updated on October 14, 2020.