How will this help?
This article will guide you on how to change graphics mode on BlueStacks 4.40.0.1109 and above. For later versions, refer to the support article mentioned above.
---
How to change graphics mode on BlueStacks?
1. Click on the gear icon on top bar as shown below:
2. Click on "Settings":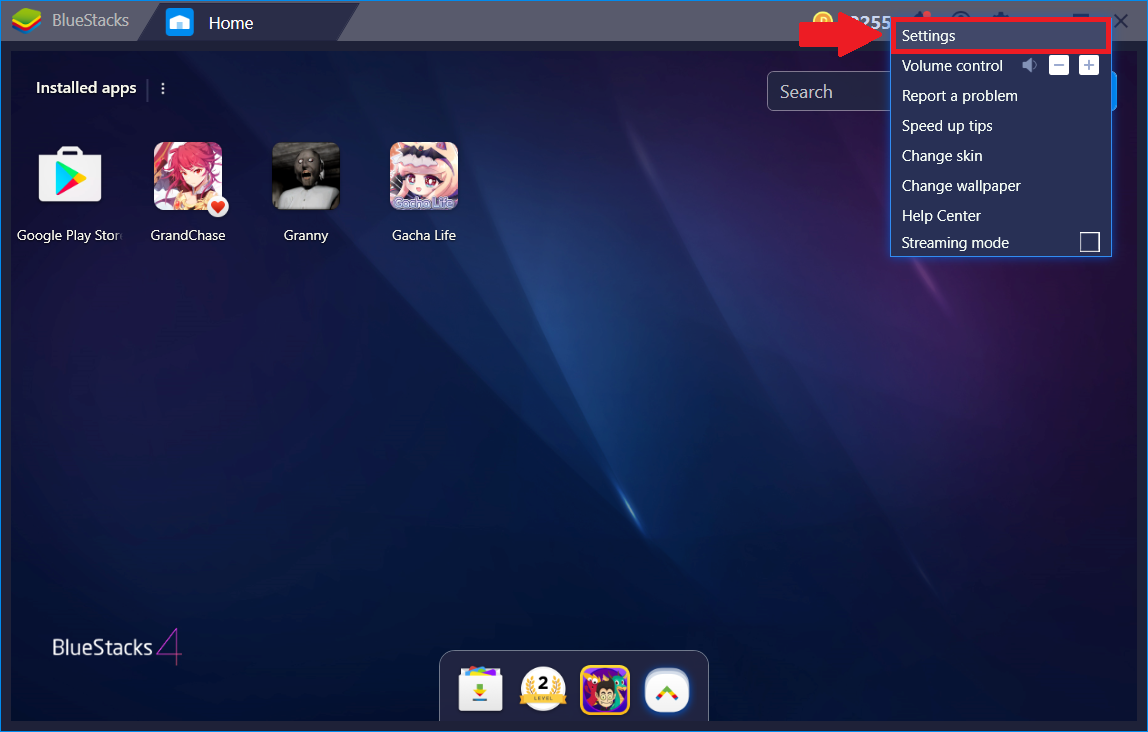 3. Engine Settings
Graphics mode: Navigate to "Engine" tab. Switch the "Graphics mode" to either DirectX or OpenGL and restart BlueStacks 4.

Advanced graphics mode: The checkbox to use "Advanced graphics engine mode" lets you enable it for those games that require advanced graphics support.
Dedicated computer graphics: In order to use the dedicated GPU available on your computer, refer to this article or simply select the checkbox against "Use dedicated computer graphics" option as shown below
Note: Changes in engine settings will be applied on restarting BlueStacks.
Watch the tutorial video on how to customize engine settings in BlueStacks.
---
We genuinely appreciate your choosing BlueStacks. We hope you enjoy using it. If you have any further questions, please contact us at support at bluestacks dot com. Thank you very much.
Last updated on May 6, 2020.