How will this help?
This article will introduce you to the new FPS feature (frames per second) on BlueStacks 4.40 and above.
---
What is FPS and how is it useful?
FPS indicates how many frames or images your monitor is displaying each second. Higher the FPS, the smoother and more responsive the game will seem. BlueStacks now gives you a choice to select your desired FPS from the settings.
How can I set the FPS on BlueStacks?
Click on the gear icon on top-right of the BlueStacks home screen. From the drop-down, select Settings.

On the Settings page, click on the Engine tab.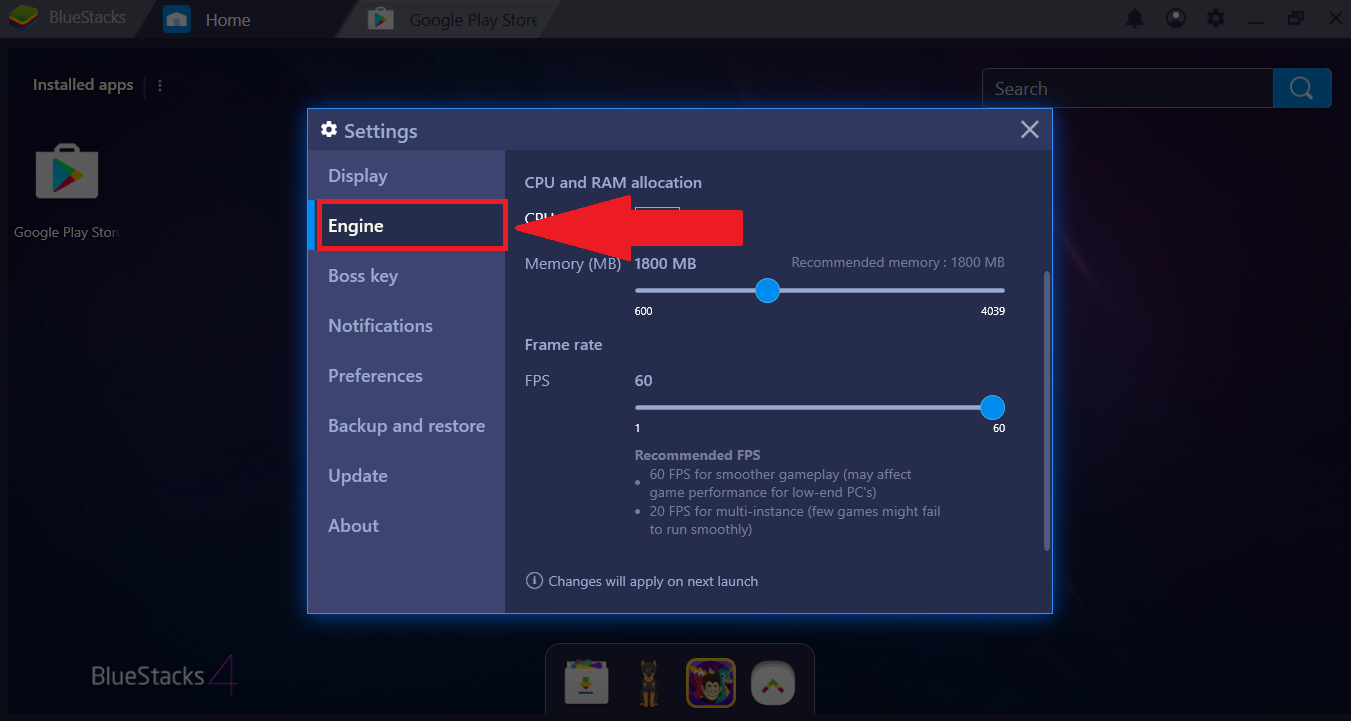 Under Engine settings, Frame Rate section lets you choose the desired FPS. Move the slider adjacent to FPS to set FPS of your choice. The changes will get applied on relaunching BlueStacks.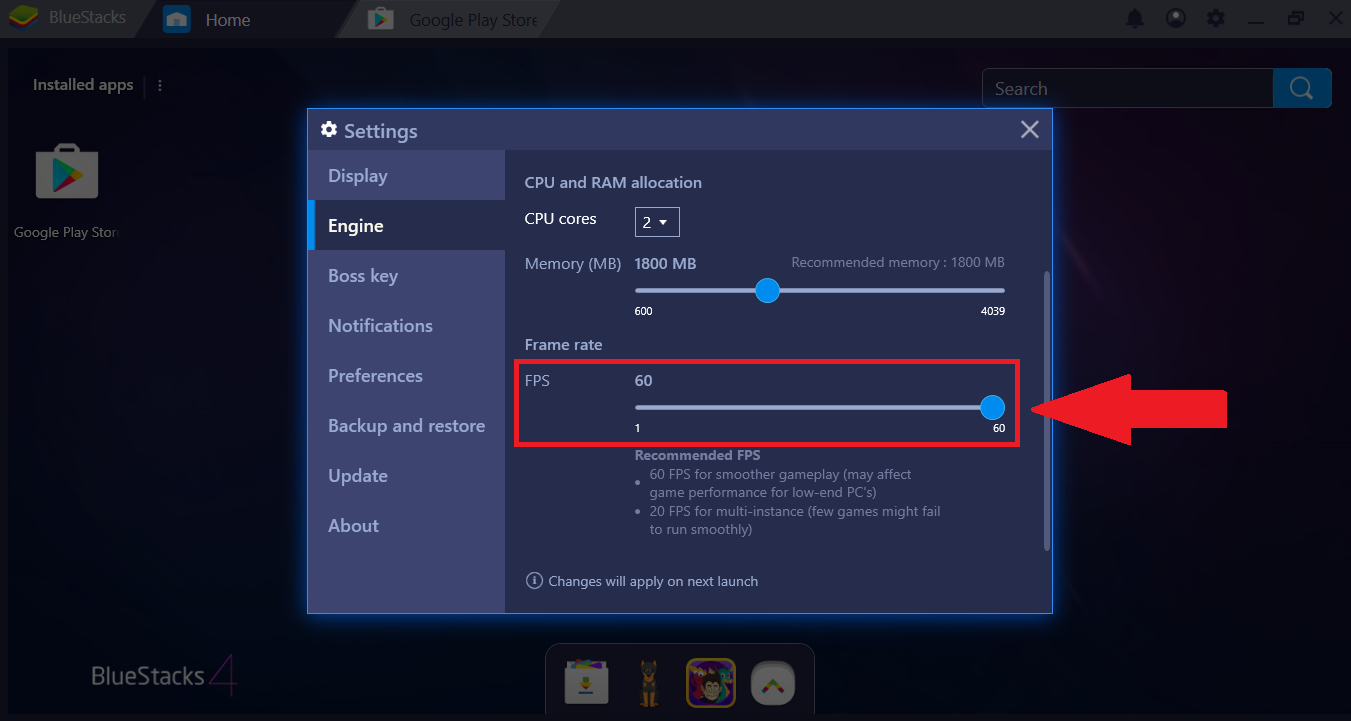 The default FPS is set to 60 for all instances, however, you may choose to customize it as desired using the available slider.
Watch the tutorial video on FPS Settings in BlueStacks!
---
Thank you for choosing BlueStacks! We hope you enjoy using it. If you have any further questions, please contact us at support@bluestacks.com. Happy Gaming!
Last updated on June 25, 2020.