Purpose
This article helps you to retrieve all the purchased applications on BlueStacks.
Benefits
You do not need to repurchase applications already paid for in order to run on BlueStacks.
BlueStacks Versions affected
All Versions.
Audience
All users of BlueStacks.
Geo's affected
All Geo's
Steps
Launch BlueStacks and check Settings > Advanced > Device Profile to note down the name of the predefined profile assigned to your BlueStacks. (You may refer to point 4 of the article How can I customize BlueStacks 4 Settings?)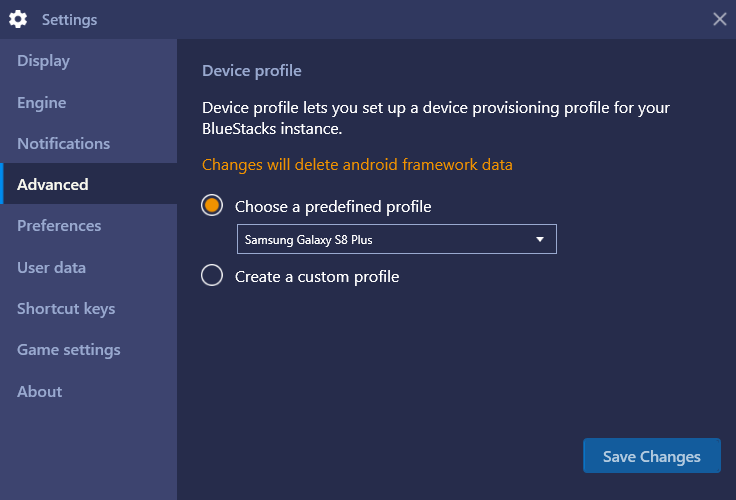 Sign-in to play store using

the same Google account which you are using on BlueStacks and through which you have purchased the applications in the past. If you are already signed in to your Google account then please skip this step.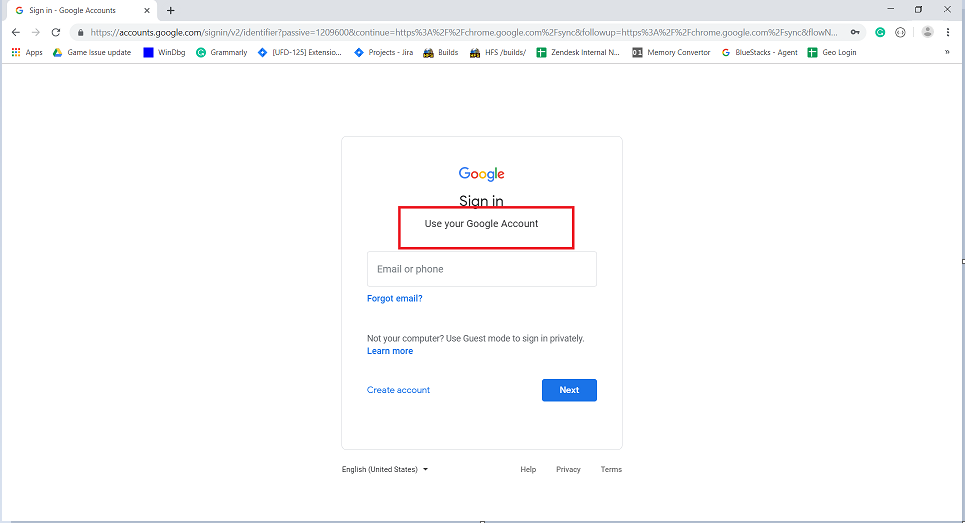 Now, i

n the search bar, search for the application you have purchased.
Select the application from the list and c

lick on "Installed"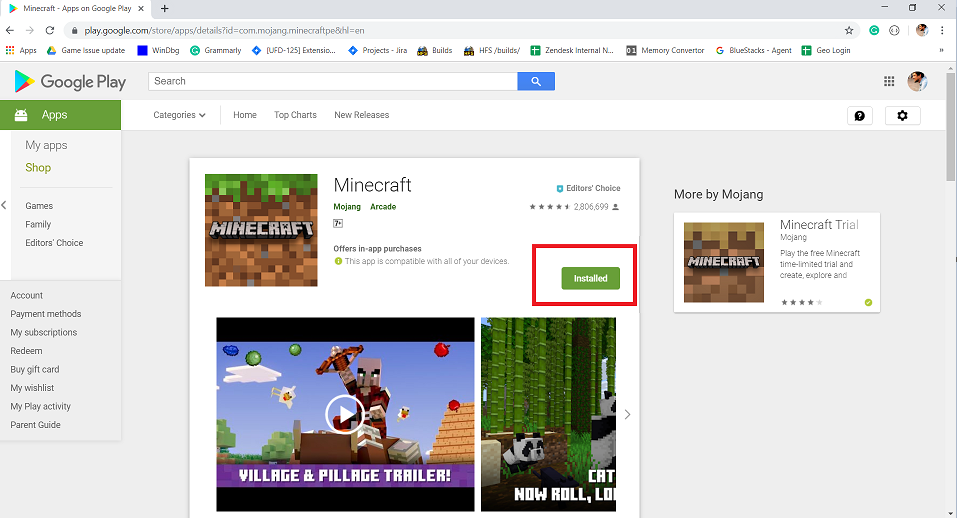 It will ask you to "choose a devices" on which you want to install the application. Now, s

elect the device from the list (BlueStacks device profile: Example One Plus 5) and click on "INSTALL"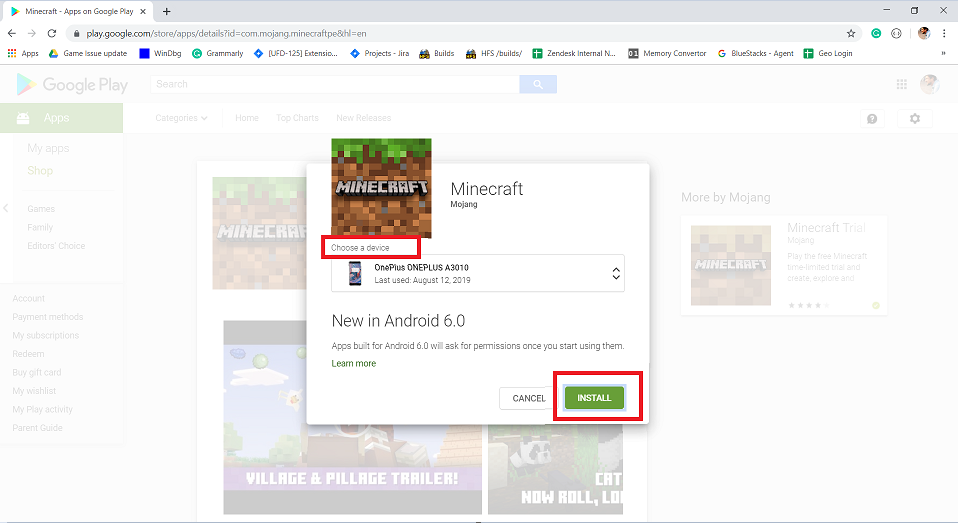 The browser will direct you to enter the Google password. Enter your Google account password.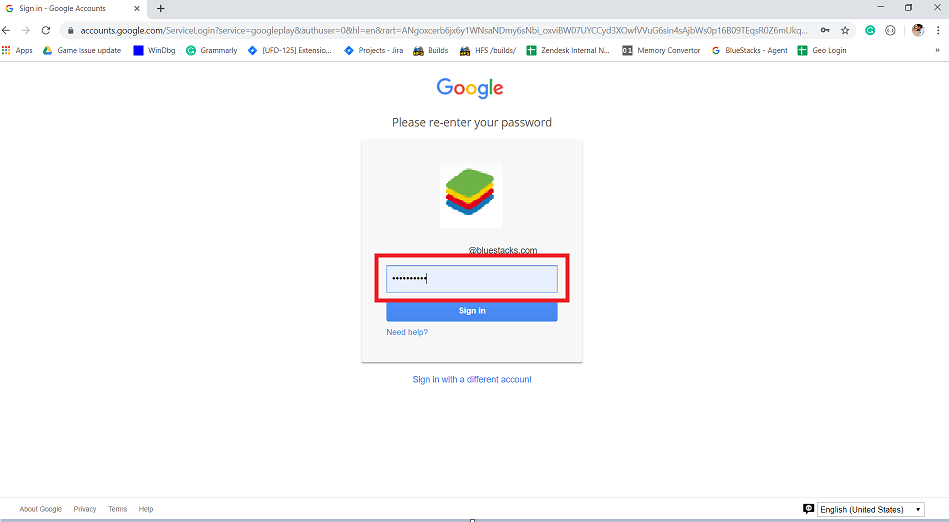 On successful password entrance, you will see a confirmation message stating application will be installed on your device soon. Please click OK.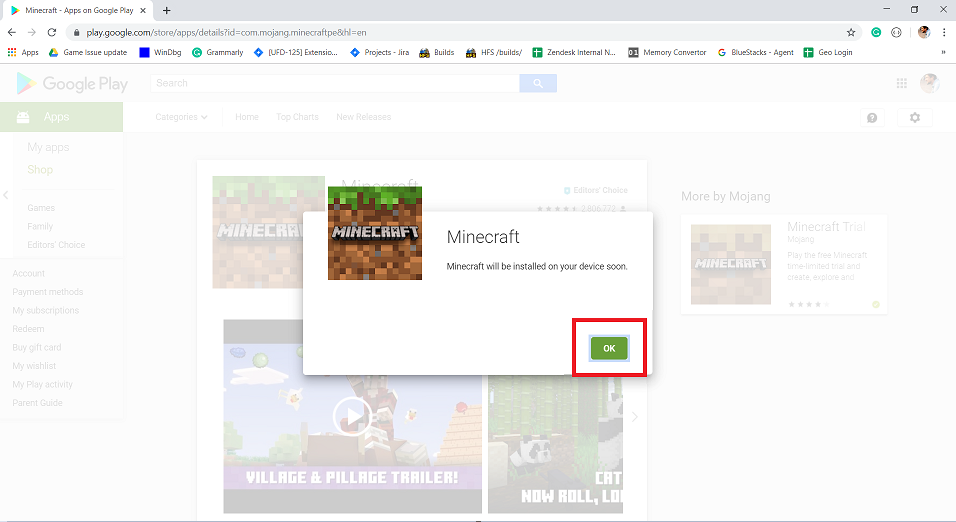 Now, t
he purchased app will be installed on BlueStacks.

We genuinely appreciate your choosing BlueStacks. We hope you enjoy using it. If you have any further questions, please contact us at support at bluestacks dot com. Thank you very much.
Last updated on August 22, 2019