How will this help?
This article will acquaint you with the steps for using the location provider feature on BlueStacks.
---
What steps should I follow?
1. Open any application that requires a location. You will find the location provider button on the right edge of the bottom bar, as shown in the image below.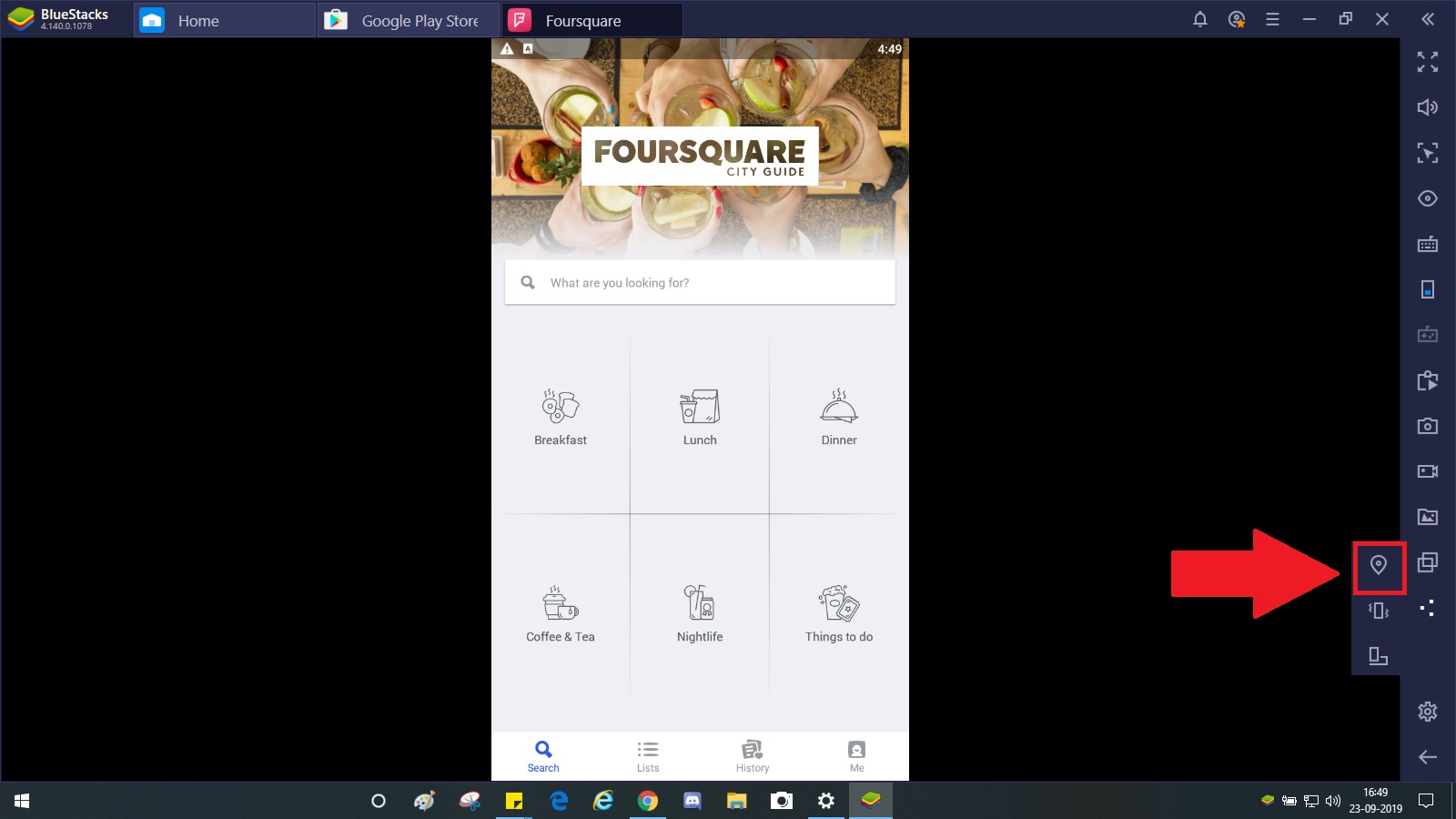 2. Clicking on the location provider button will open the world map. Please ensure the mock location is enabled. You may click on search and type the location you require. The image below shows the current location in London, United Kingdom.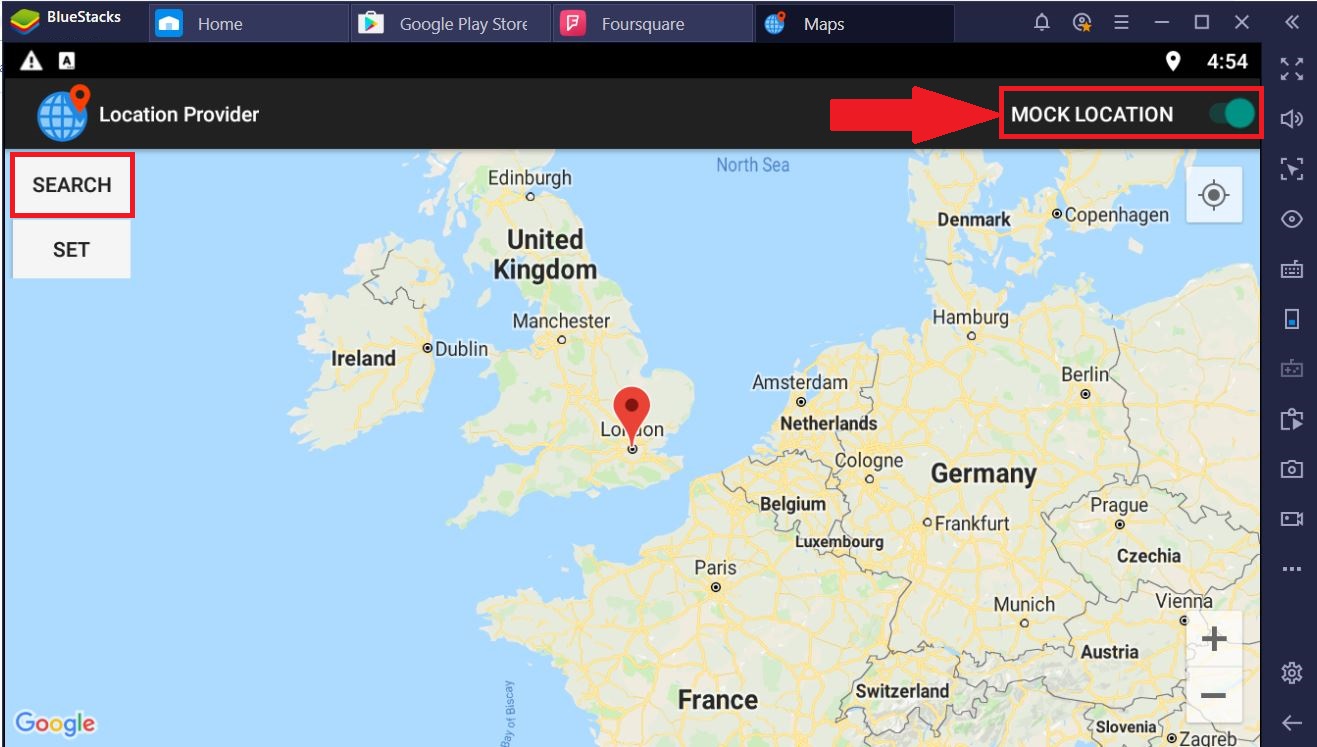 3. Enter the location you want to use and click on Search, as shown below.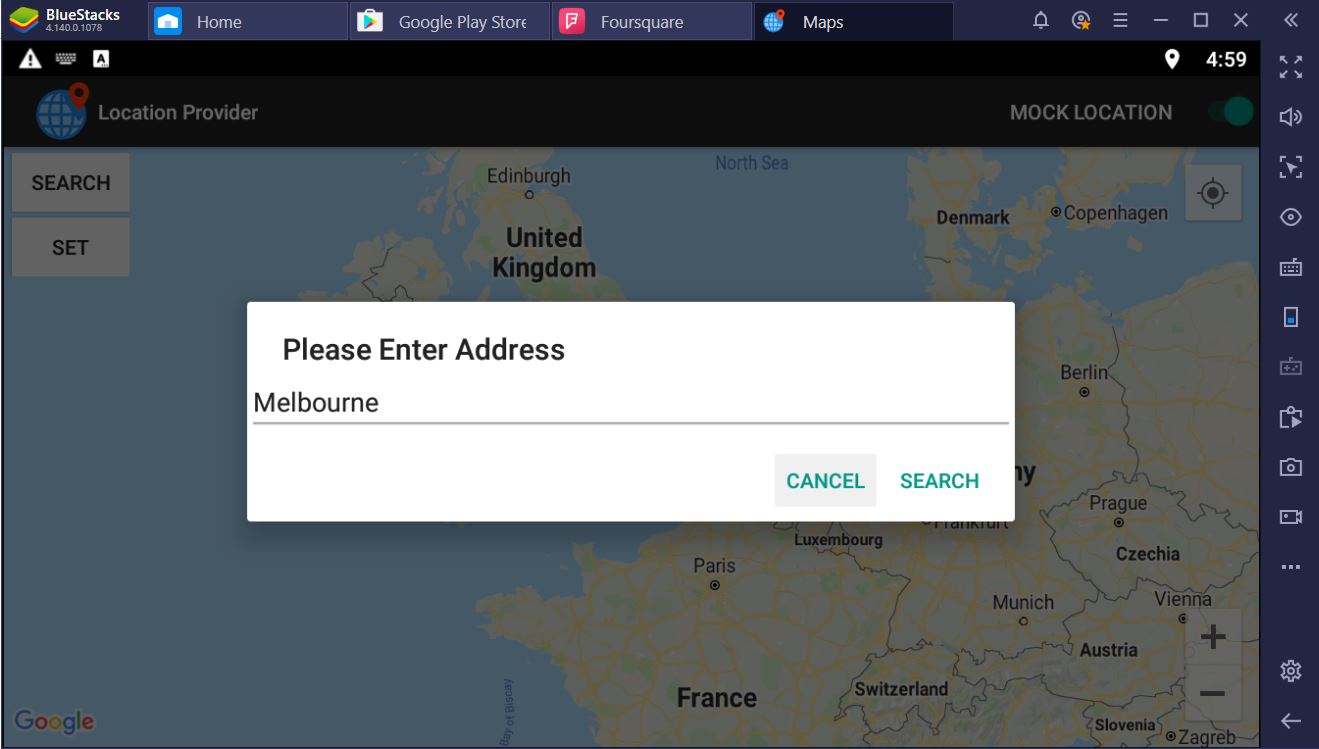 4. Your location will be updated. Now set your location to the newly entered address by clicking on "SET", as shown in the image below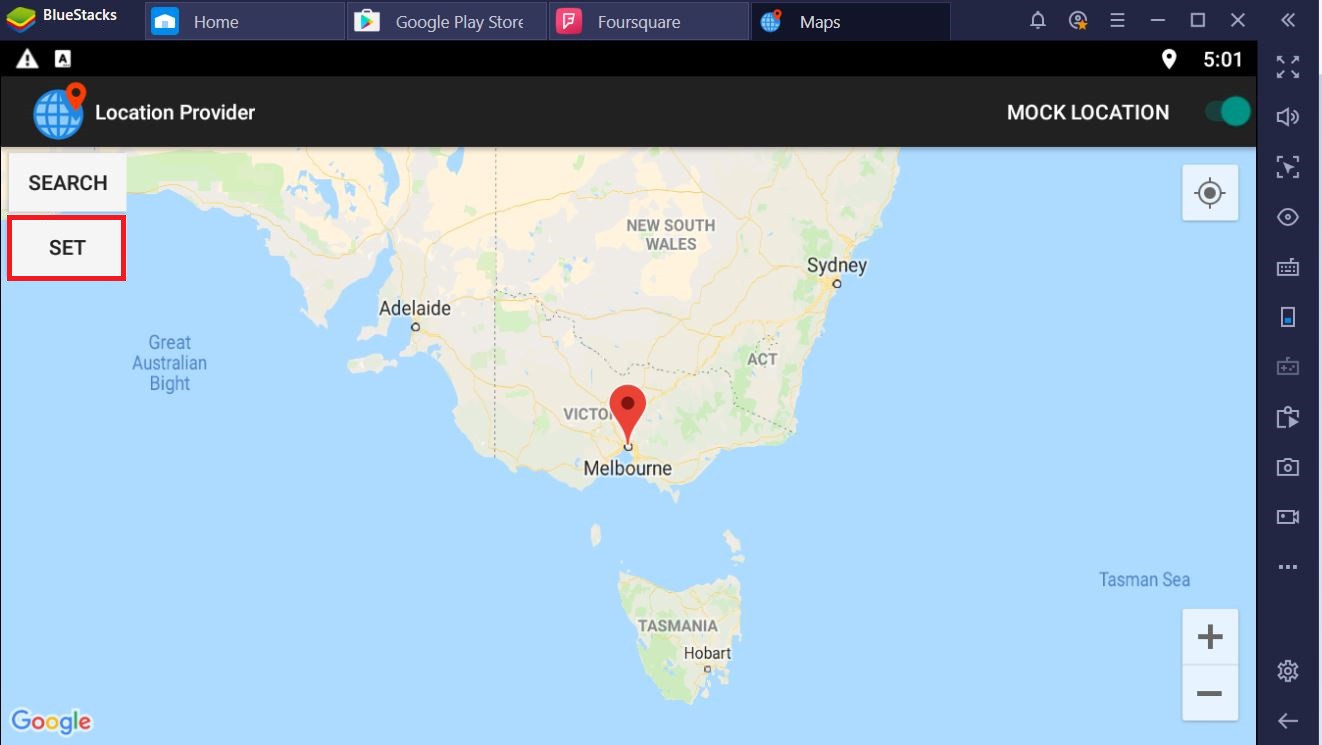 ---
I'm on an older version of BlueStacks 4. What should I do?
If you're on an older version of BlueStacks 4, click here to learn how to use the location provider feature.
---
Thank you for choosing BlueStacks. We hope you enjoy using it. If you have any further questions, please contact us at support@bluestacks.com. Happy Gaming!
Last updated on October 3rd, 2019.