How will this help?
This article will teach you how to submit a problem report on BlueStacks 4, in case you are facing any issues in it.
As always, please make sure you are on the latest version of BlueStacks.
If you want to learn how to do it from the Multi-instance manager, then please check this article here.
---
How can I do this?
1. Click on the 'Menu' icon and go to "Help and Support" as shown below.
2. Here in the "Help and support" tab, you will see its button, click on it.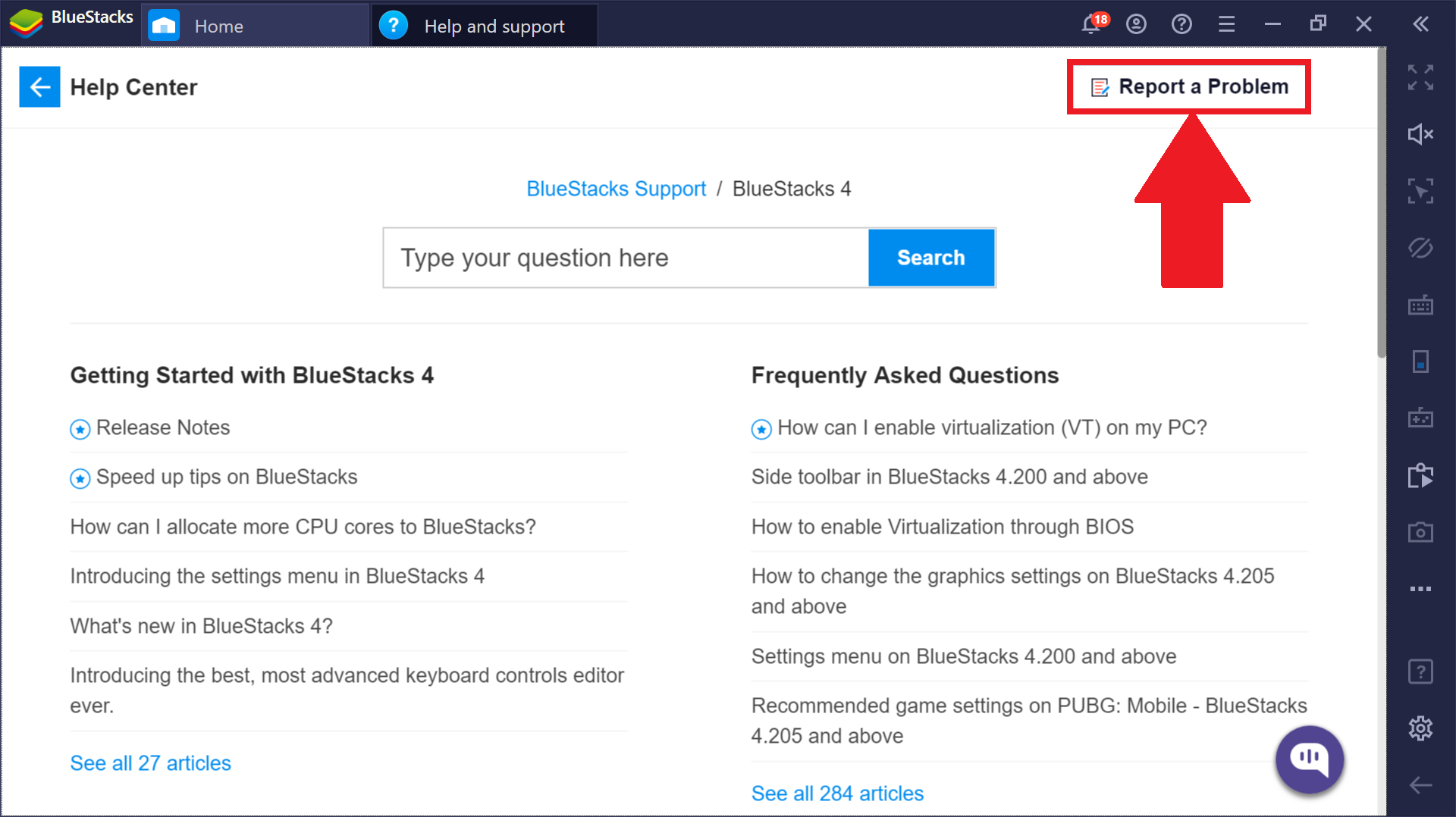 3. A new window will pop-up as shown below.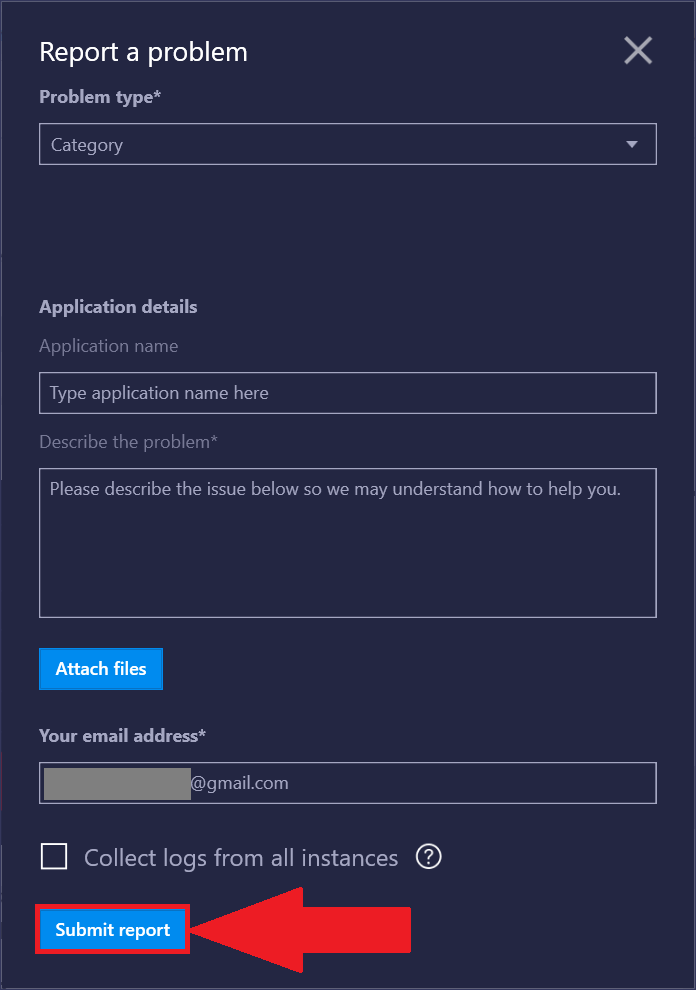 Please provide all the information required by this form, especially the description of the symptoms you are observing. After filling all the details click on the "Submit" button to complete the process.
What happens when you click on Submit?
You will be sending us program log files containing error information recorded by BlueStacks. Our Technical Support Engineers will analyse the problem you're facing and diagnose its root cause, so that they can solve it!
What is actionable information?
Primarily, we need log files generated by the BlueStacks, where it records error information. It also includes the BlueStacks version and the Windows OS version (10, 8.1, 8, 7). This information is "actionable" for us, i.e., we can begin acting on it through analyzing the log files to identify the nature of the problem and diagnose its root cause in order to resolve the problem.
Isn't an email/post on this support forum sufficient?
Unfortunately not. An email/post on the support forum describes the problem you are facing, but it does not provide us with any error information recorded in the log files, which is necessary for diagnosing the symptoms of the problem and resolving it.
For example, if an email/post states, "Cannot start BlueStacks", there could be many reasons for it such as:
The latest version of BlueStacks and it is not working specifically on your PC.

You are using an older version of BlueStacks and the issue you are experiencing may be resolved in a later version.

Conflicts arising due to Windows or 3rd party security software on the PC.
and so on... Hence, it is difficult for us to understand why you are experiencing this problem without tangible and actionable information.
Why do we ask for your email address?
Our Technical Support Team may send you an email suggesting a workaround or a solution, that may resolve the issue quickly. When a critical problem is resolved and its software update is available for download, we may also send you an announcement by email.
How soon should I expect to receive a response?
If we have a quick resolution to offer, you'll receive an email within a couple of days. However, please be patient, we may not be able to respond to you personally. The analysis of logs and especially the diagnosis is a manual process and can take a few days. We rank issues based on their frequency and the severity of their impact on our user community and address them in rank order.
---
Thank you for choosing BlueStacks. We hope you enjoy using it. If you have any further questions, please contact us at support@bluestacks.com. Happy Gaming!
Last updated on June 22, 2020.