Purpose
Scripts are sequences of actions (such as keystrokes, mouse clicks, delays, etc) that can be triggered by a specific key. It's a powerful feature to extend the existing key mapping control. You can define any action sequence as you want and activate them using your own special key.
Benefits
This helps you to enhance the experience by creating intuitive scripts for various actions done during gameplay.
Audience
All users who enjoy playing games on BlueStacks.
BlueStacks versions affected
BlueStacks version 4.140 and above
Geos affected
All Geos
Before you go ahead, watch the below video to know how to use the new script game control on BlueStacks.
Now let's start creating scripts, let us look at the commands available for scripts on BlueStacks:
Higher Level Primitives.
Steps to create a script
1) Launch any application/ game for which you want to create scripts.
2) Click on the keyboard control UI icon available on the side panel as shown in the screenshot below.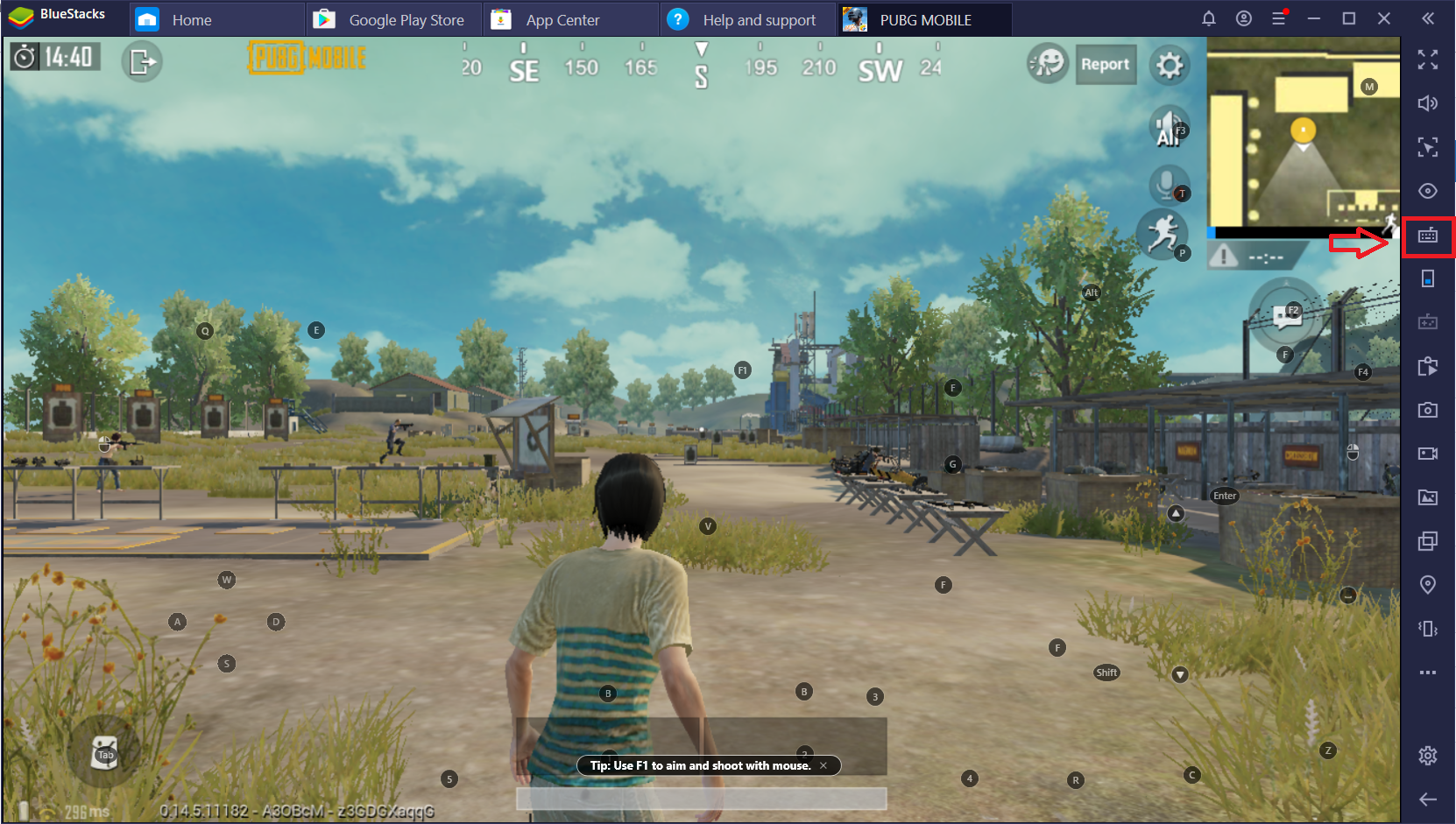 3) Click on the Edit button on the top right corner of the pop-up as shown in the screenshot below.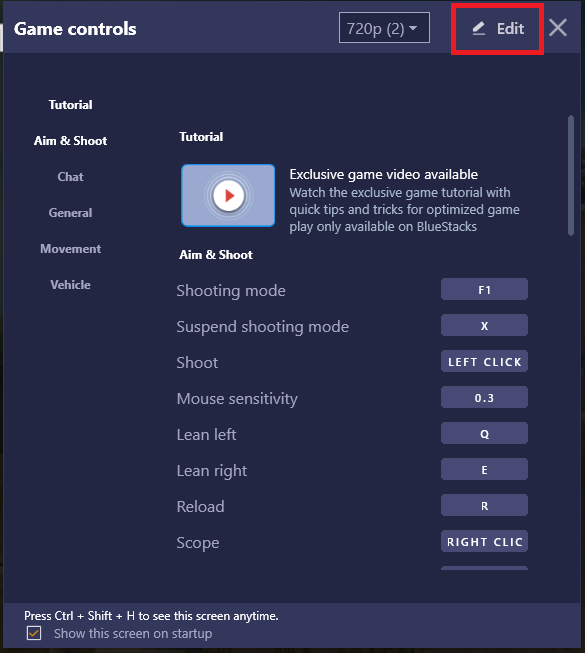 4) Click on the Advanced settings button on the lower right corner of the pop-up.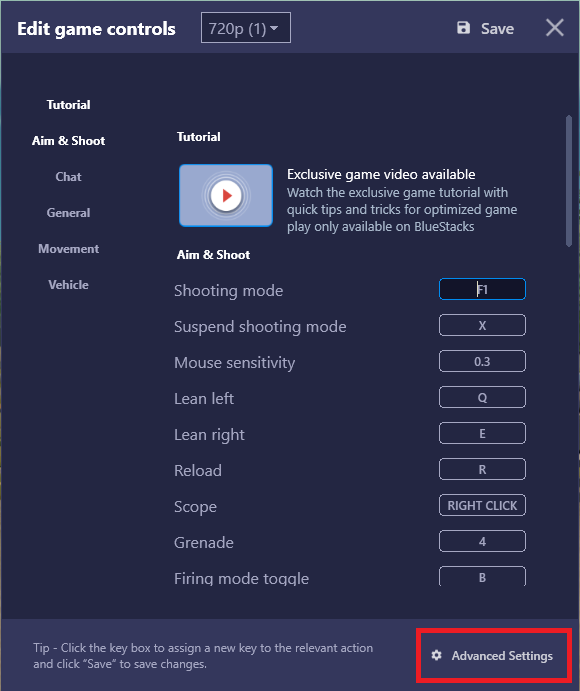 5) After the Game Controls open you can drag the script button and drop it on the bag icon bottom left corner as displayed in the screenshots below.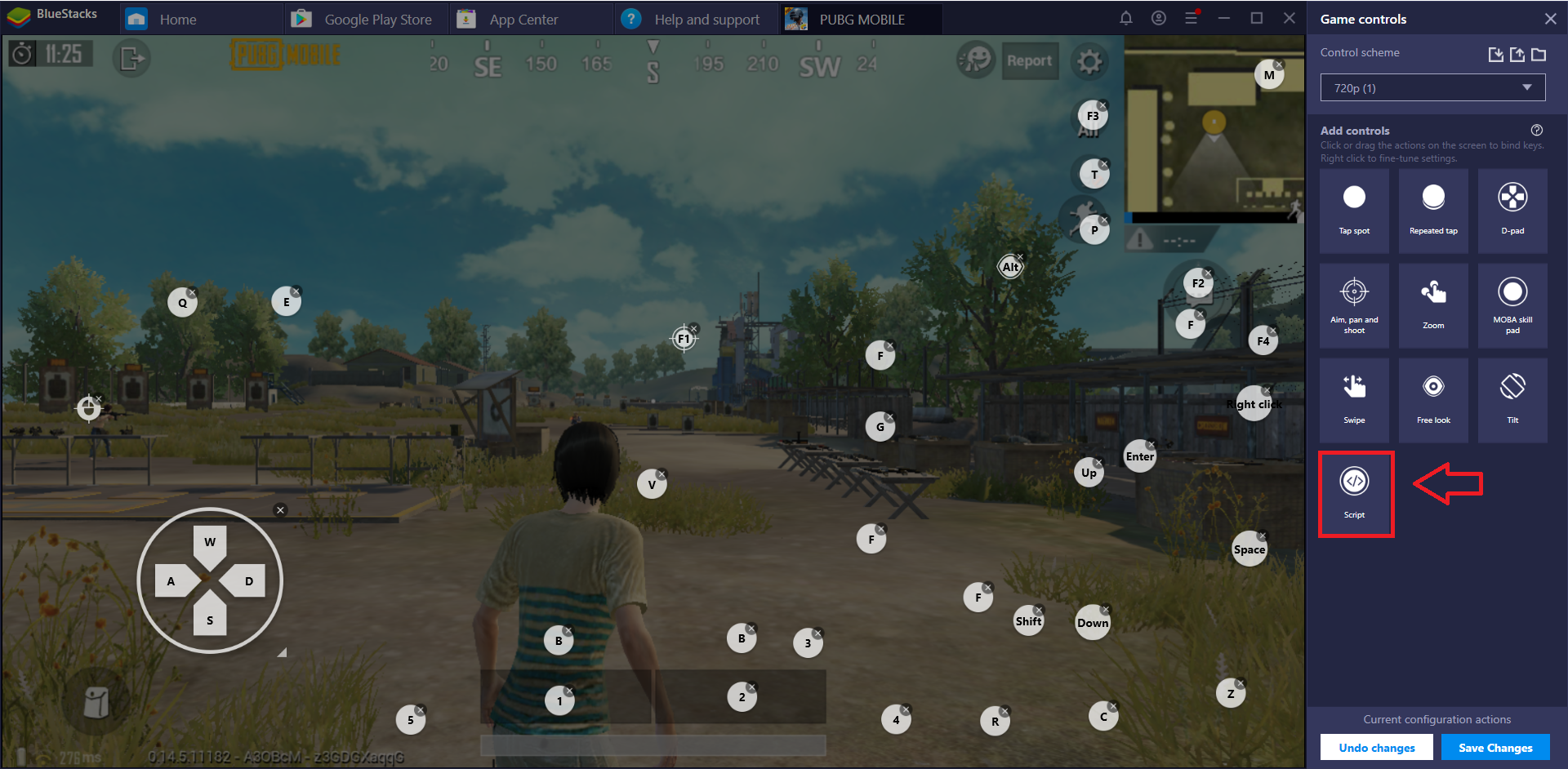 Here the TAB button is assigned to initiate the command added as a script.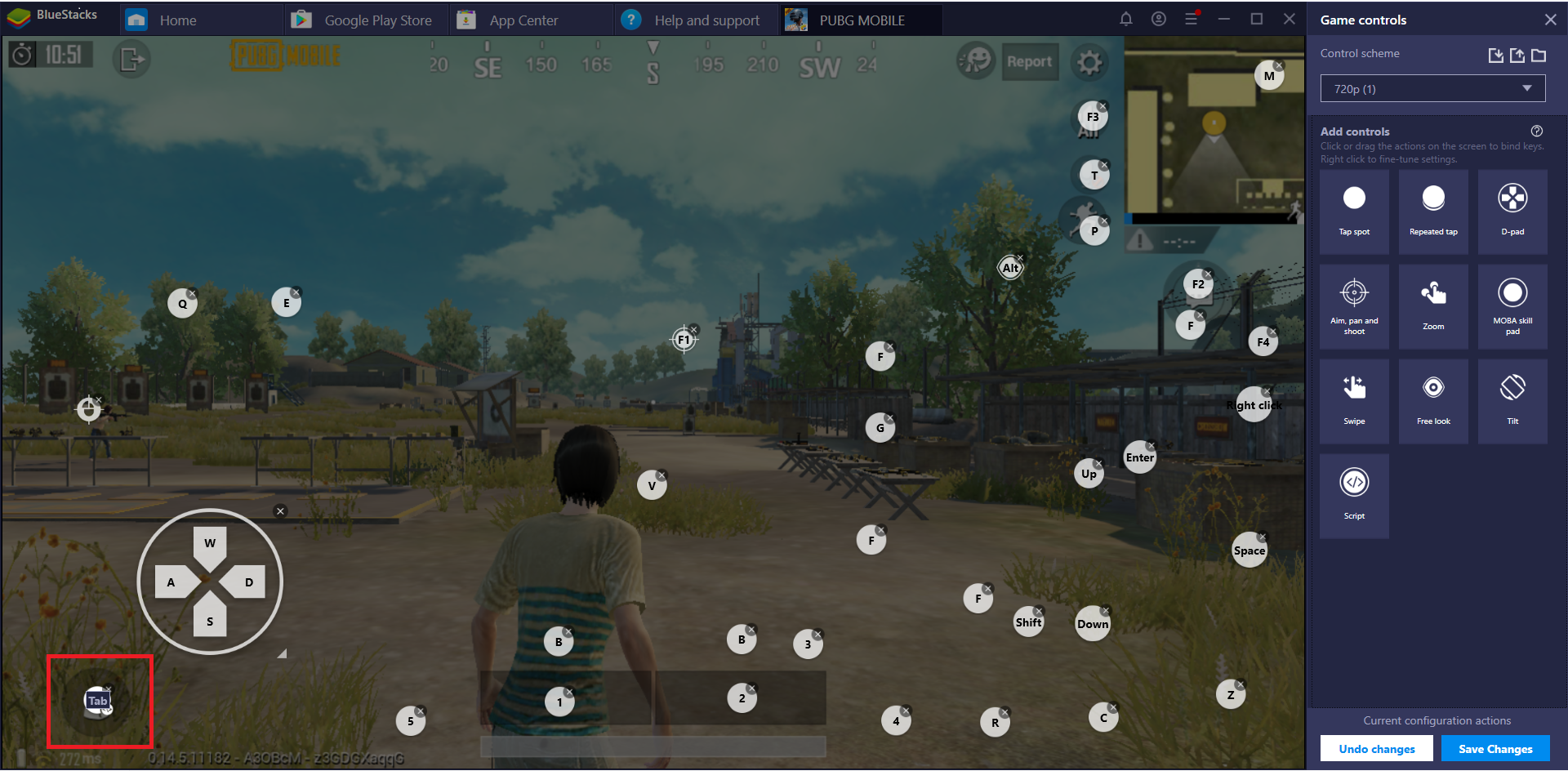 6) Click on the "<\>" icon under the script button to start adding the commands for this Script.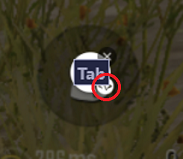 7) Once the "<\>" icon is clicked the cursor coordinates will be displayed on the screen and when you left-click the co-ordinate will be shown in the script editor as displayed below.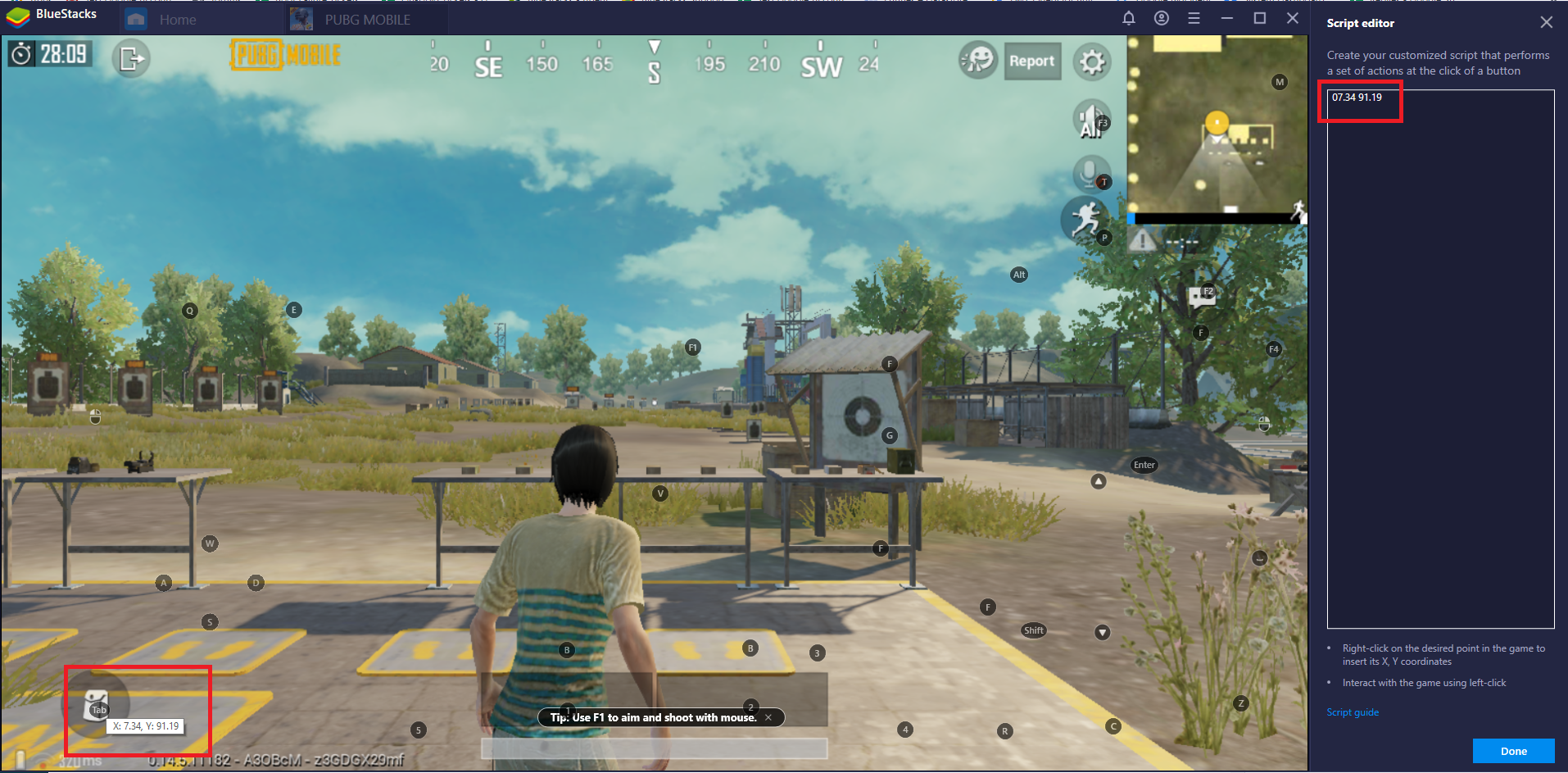 Here, the left click was done on the bag icon.
8) You can start adding scripting commands against the coordinates displayed.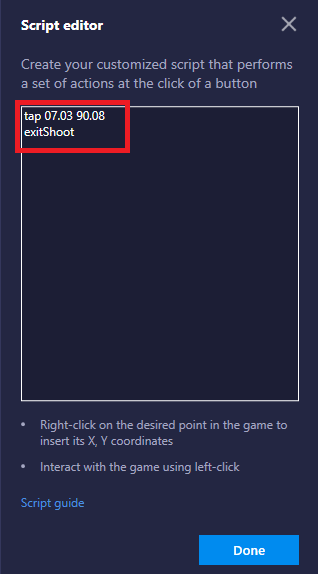 Here, the command:
tap against the coordinates means that when we press TAB it will tap once on the bag icon.
exitShoot against the coordinates means that when we press TAB it will exit Shooting mode in the game.
After adding commands, click on the done button.
9) Click on Save changes.

10) Once the changes saved pop-up comes up. You can close the Game controls console.

11) Once the above steps are complete, you can see the changes reflect in the game.
In the below screenshot the player is in Shooting mode.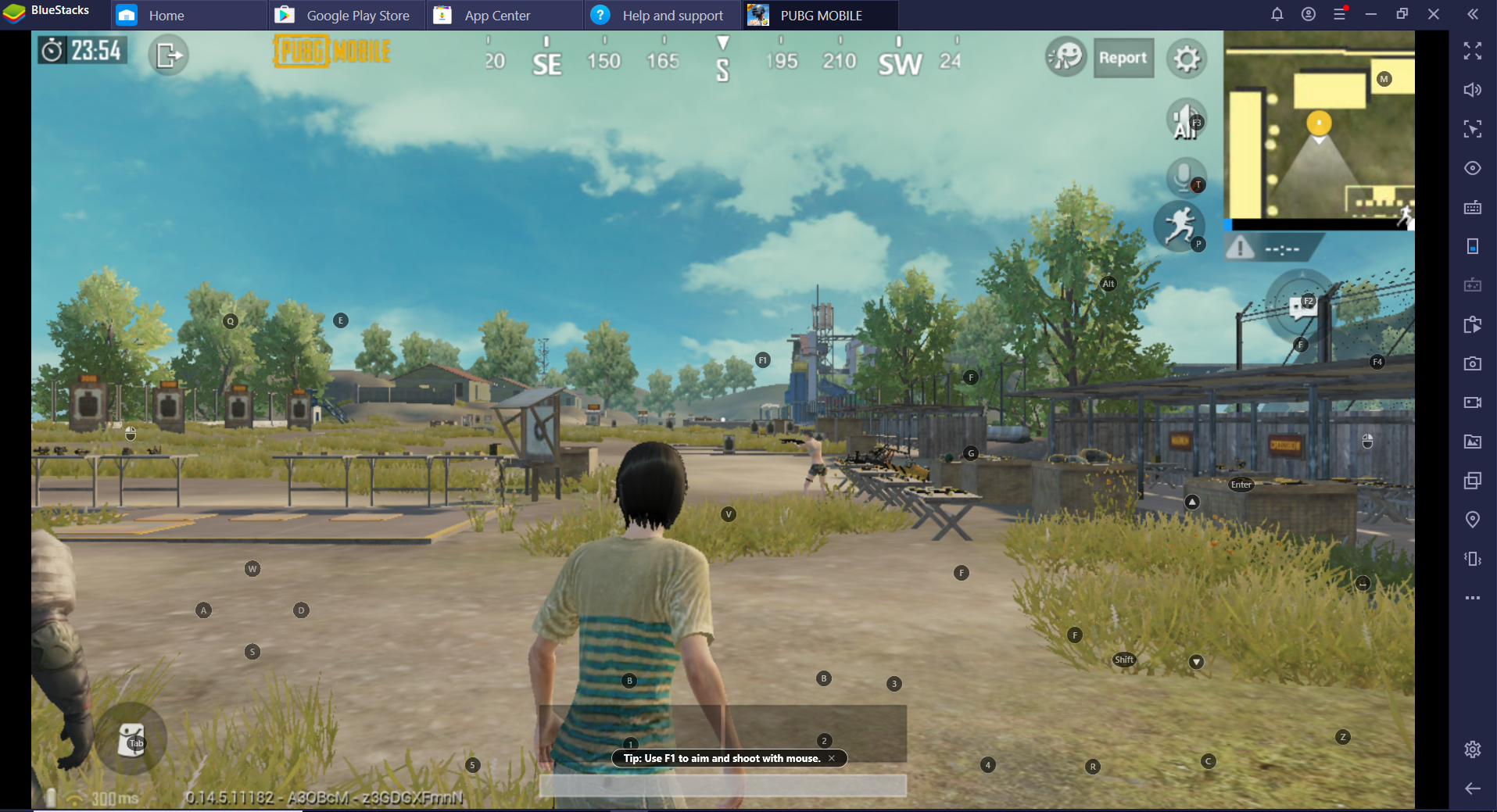 Once, TAB is pressed the bag will open and the player will come out of Shooting mode.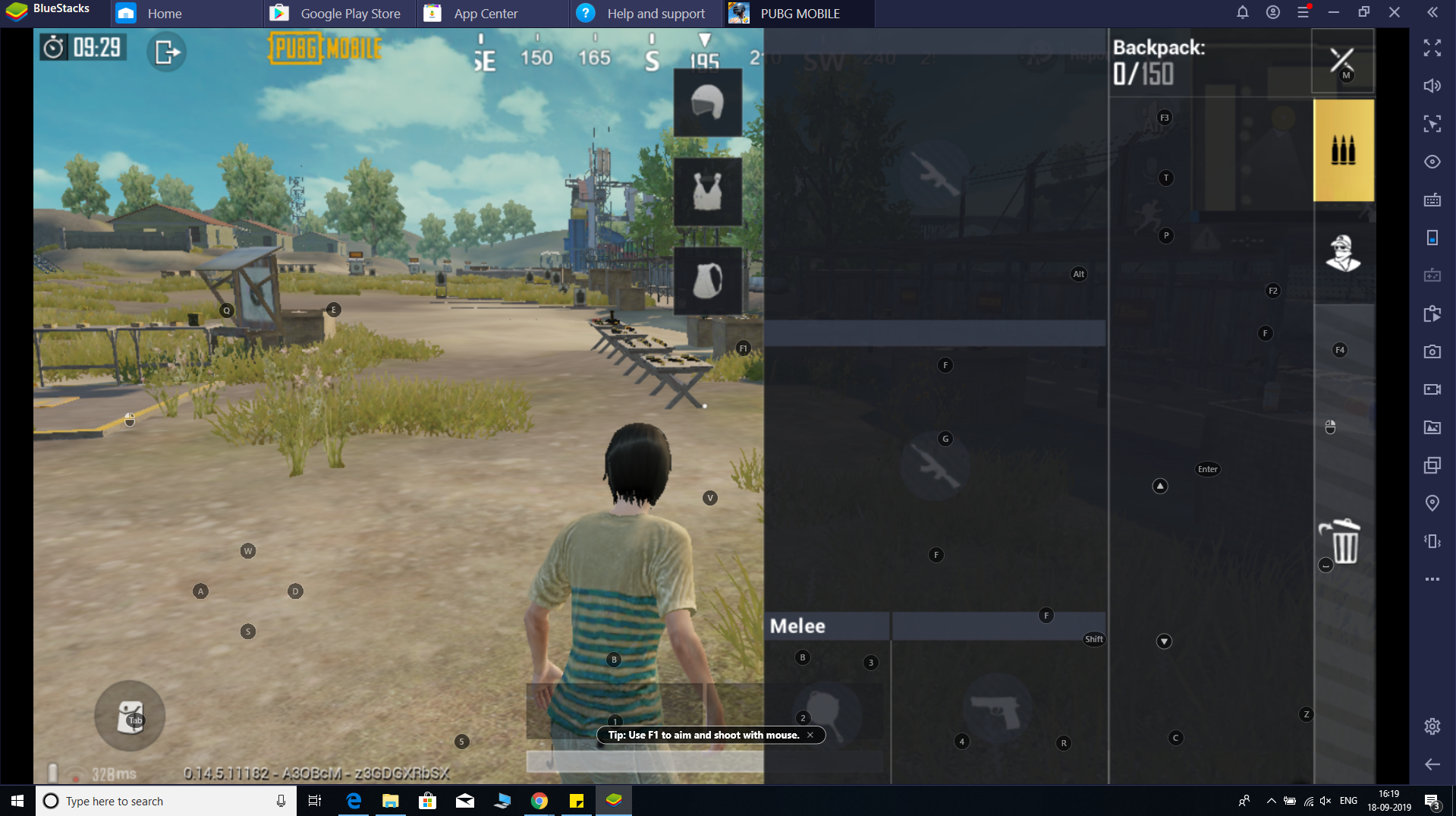 We genuinely appreciate your choosing BlueStacks. We hope you enjoy using it. If you have any further questions, please contact us at support at bluestacks dot com. Thank you very much.
Last updated on October 3rd, 2019