How will this help?
This article will guide you on how to dedicate the PC's GPU, be it an nVIDIA GPU or an AMD GPU, to BlueStacks (versions 4.220 and above) which can enhance your overall gameplay experience.
Many PC's come with integrated GPU within your CPU. However, you may have a dedicated GPU, such as nVIDIA RTX 2070, that resides on its own separate board with dedicated memory, which is not shared with the CPU to provide the best graphics performance.
Please select your graphics card manufacturer to proceed:
---
Steps to dedicate nVIDIA GPU for BlueStacks
1. Click on the Settings icon on the bottom right on BlueStacks, as shown in the image below.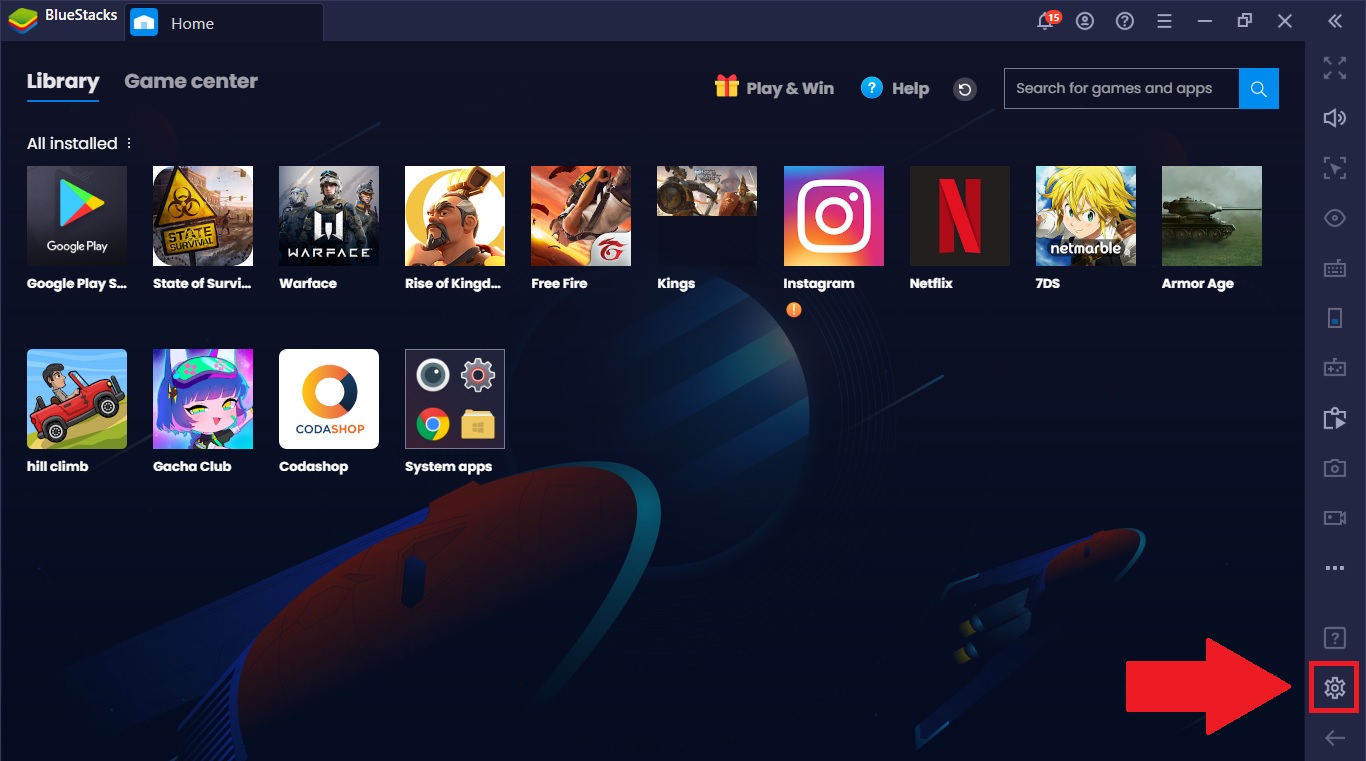 2. On the Settings page, select Engine. Scroll down to the GPU settings section.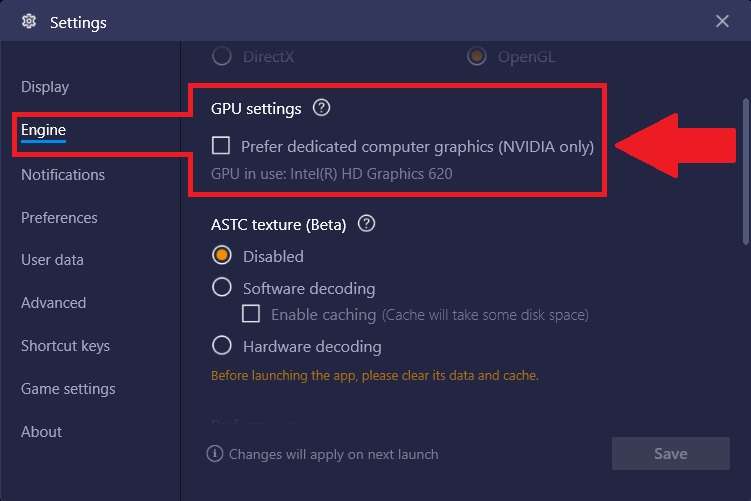 3. Here, check the box in front of Prefer dedicated computer graphics, as shown in the image below. BlueStacks app player will now prioritize and use the dedicated graphics card of your machine. The checkbox is ticked by default.
NOTE:
Using dedicated computer graphics will provide better performance in applications.
Keeping this option unchecked will not force the usage of your graphics card. This will, in turn, let Windows prioritize and might result in reduced performance of BlueStacks.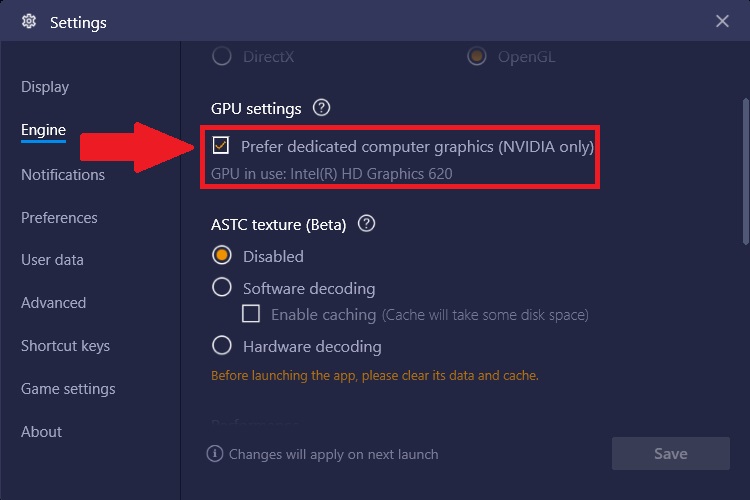 NOTE: Switching between dedicated and integrated cards is possible only on PC's having dual graphics cards. In cases of machines with only a single graphics card, selecting this option will not have any effect on BlueStacks.
---
Steps to dedicate AMD GPU for BlueStacks
AMD does not provide software API's for changing the settings like nVIDIA does, so you'll have to dedicate the AMD graphics card/GPU for use by BlueStacks manually. You may follow these easy steps on all versions of Windows 10:
1. Type graphics settings in the Windows search bar. From the search results, click on Graphics settings on the top, as shown in the image below.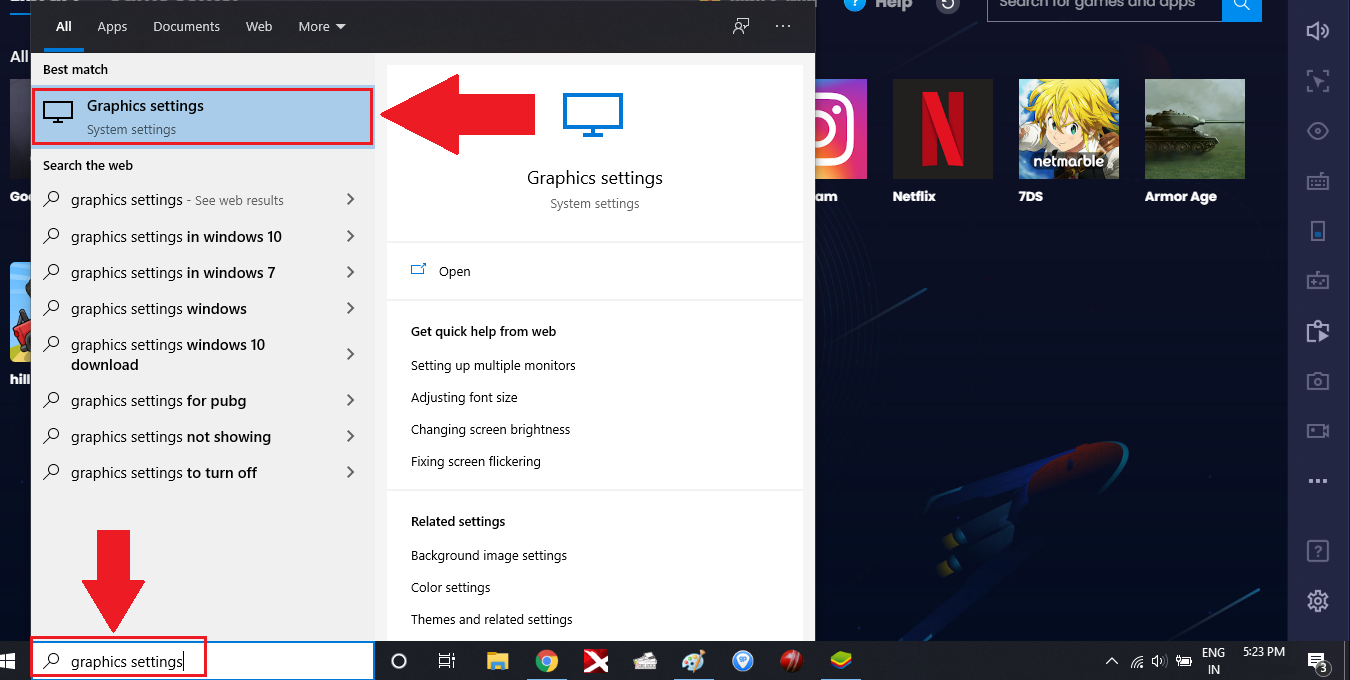 2. On the Graphic settings page, select Browse.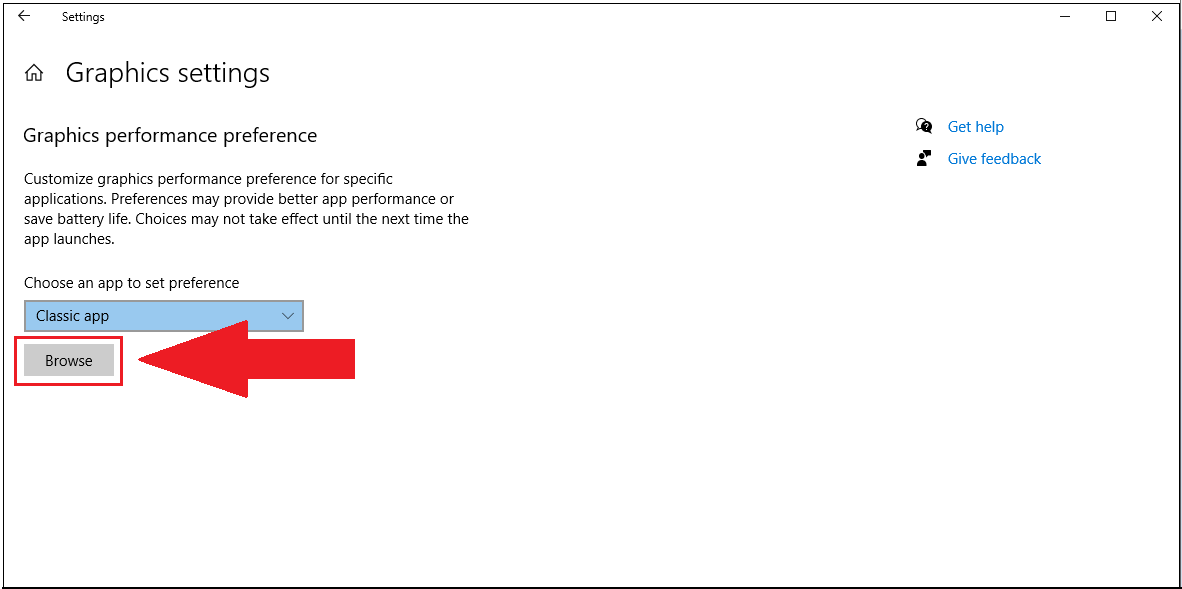 3. A new window will open, as shown below. Go to the location where BlueStacks is installed on your PC. The image below shows this location as: C:\Program files\BlueStacks.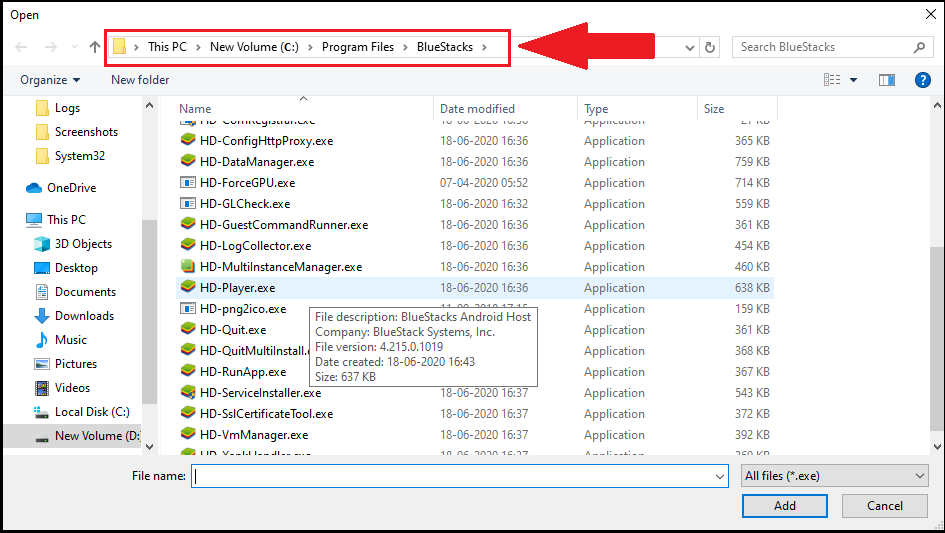 4. When you reach the location, select the HD-Player.exe file and click on Add.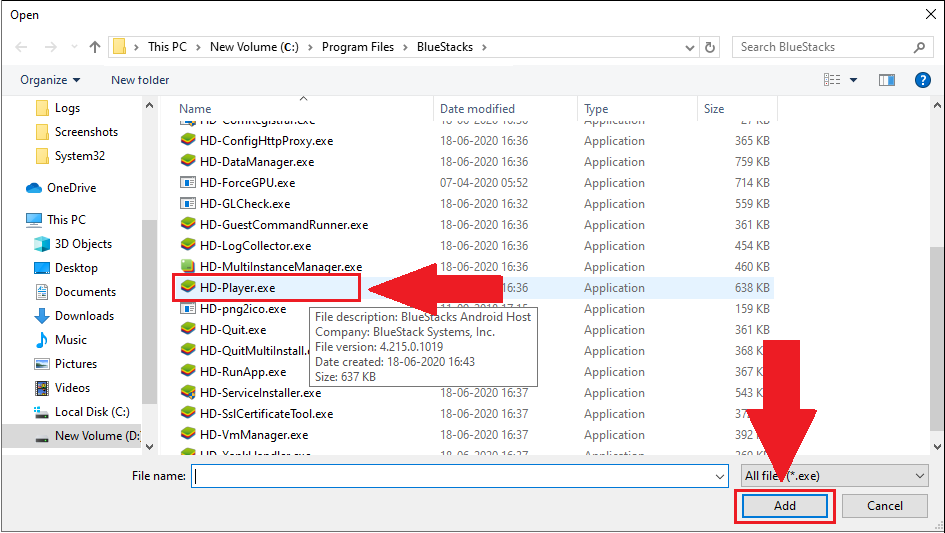 5. You will see a new icon for BlueStacks Android Host on the Graphics settings page, as shown in the image. This indicates that your AMD card is now working as the dedicated graphics card for BlueStacks.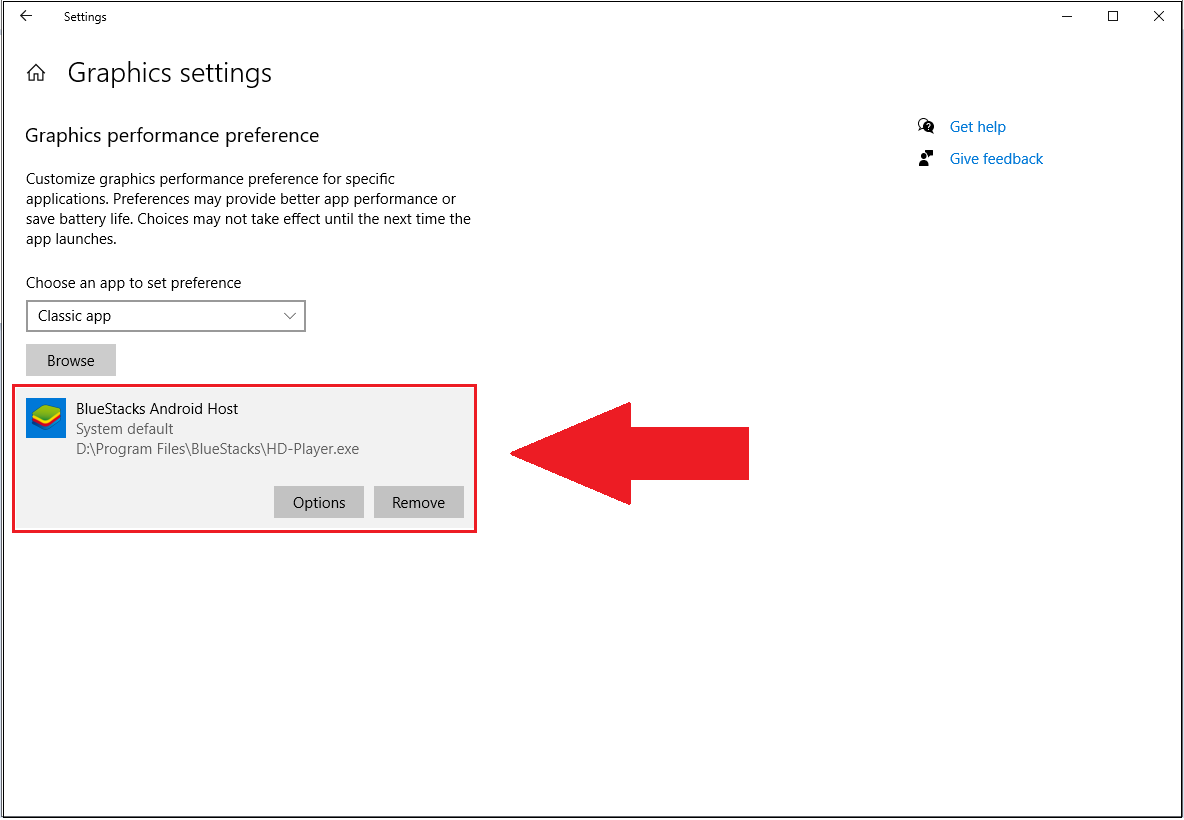 6. To decide the level of performance that you want from your card, please click on the new icon and select Options.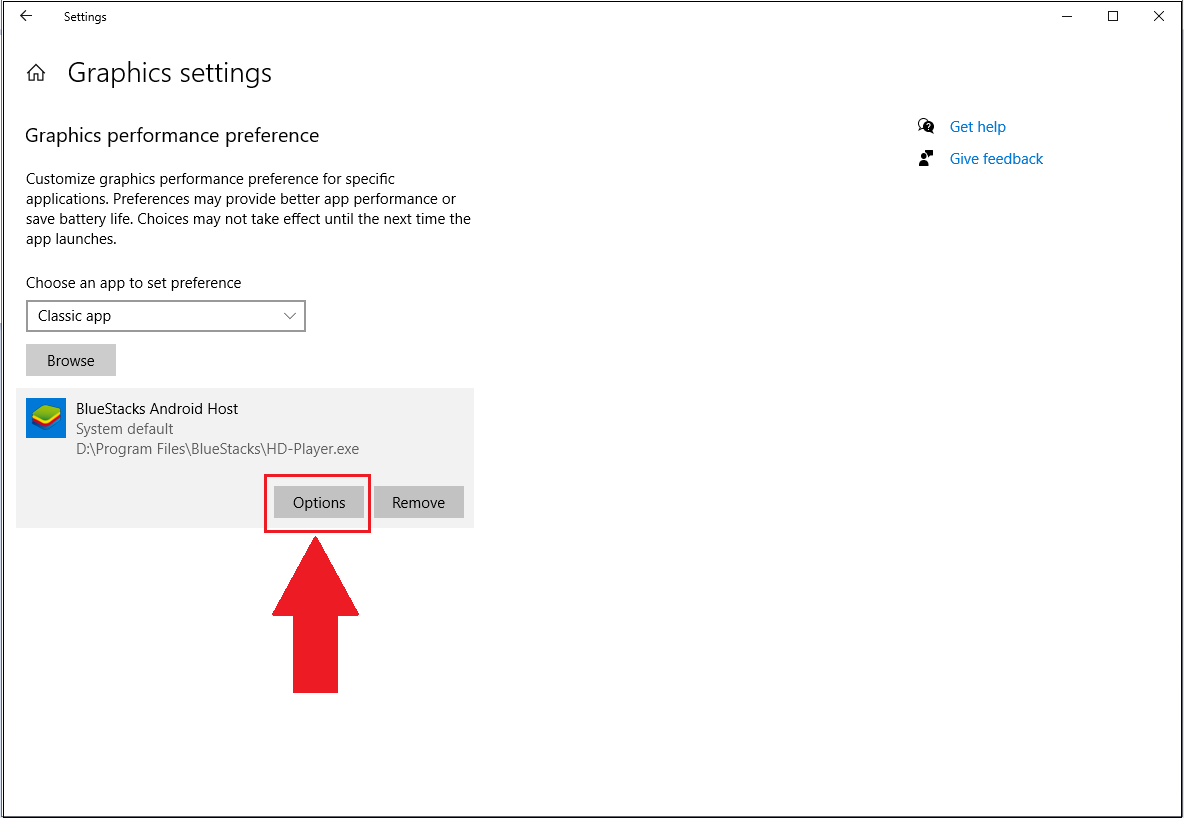 7. From the pop-up menu, select High Performance and click on Save. This will ensure that you get the best gaming experience on BlueStacks with the help of your AMD graphics card.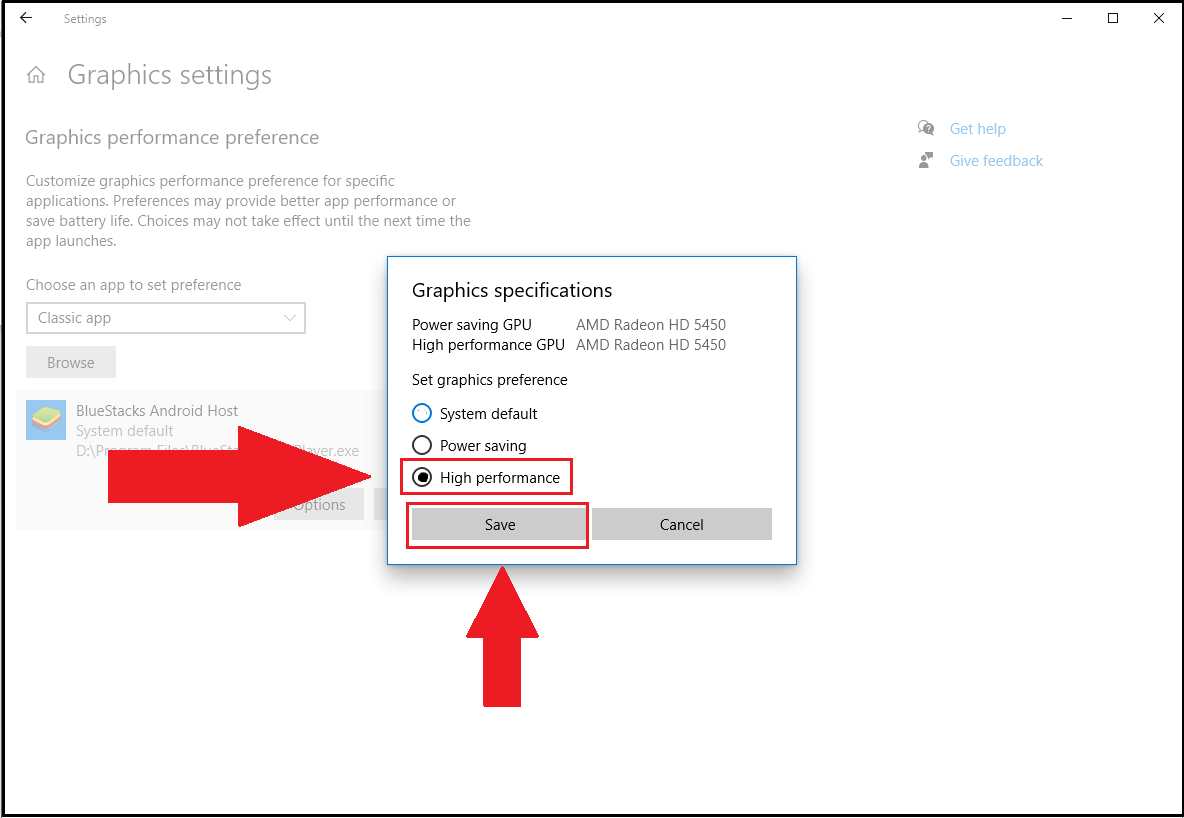 ---
What if I am using older BlueStacks?
If you are using an older version of BlueStacks, please read this article to know how to dedicate your PC's GPU for BlueStacks.
---
Thank you for choosing BlueStacks, we hope you enjoy using it. If you have any further questions, please contact us at support@bluestacks.com. Happy Gaming!
Last updated on July 17, 2020.