Purpose
To acquaint you with synchronizing operations across multiple instances in BlueStacks 4.
Benefits
You can synchronize all operations like gameplay, typing, earning game rewards, etc. in all the instances, you have opened and chosen to sync.
BlueStacks versions affected
BlueStacks version: 4.140. and above.
Audience
All users of BlueStacks 4.
Geo's affected
All Geos
Steps
1. Click on the hamburger menu on the top-right corner of BlueStacks and then select "Sync operations" as shown below: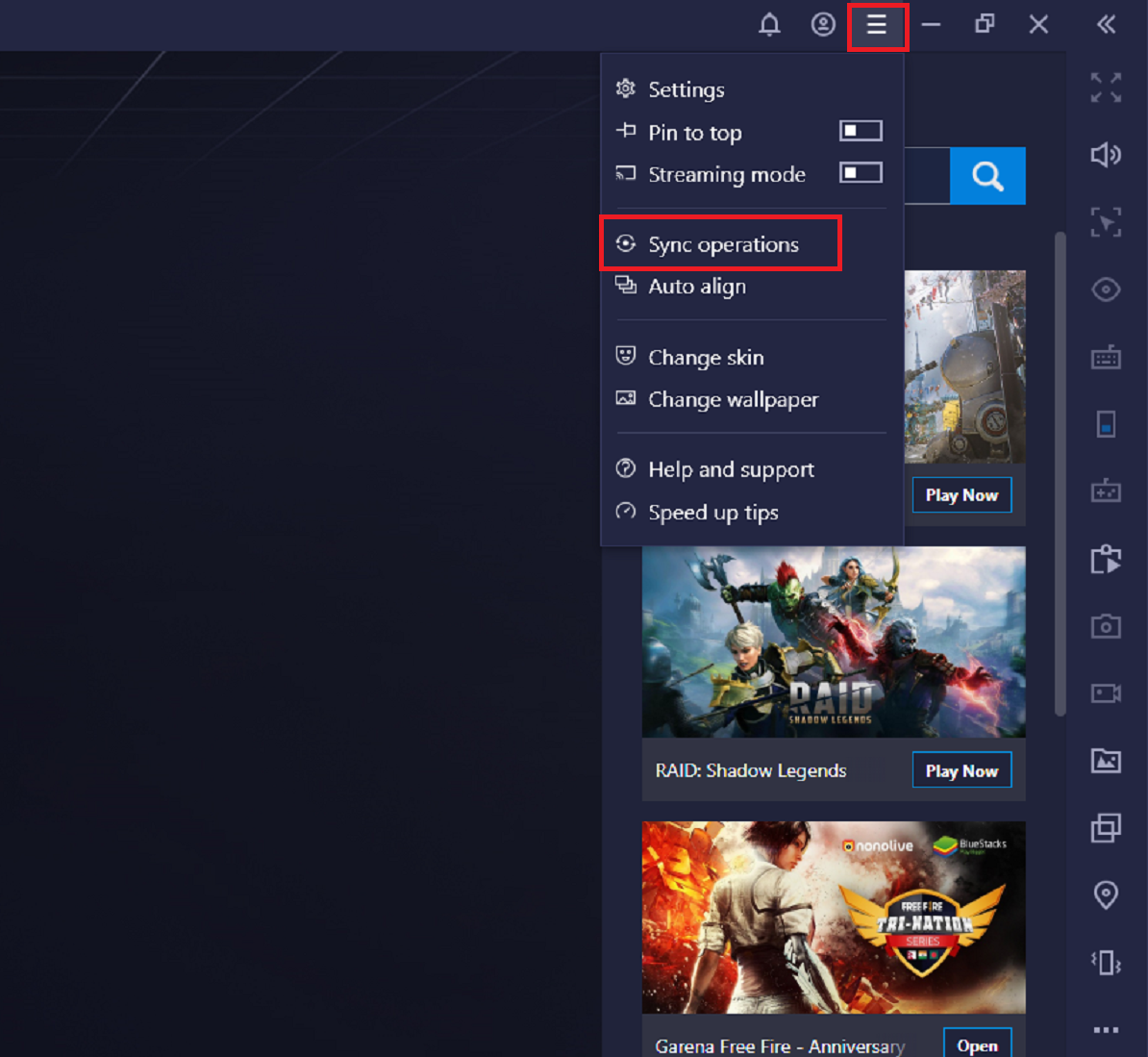 2. If you have only the primary BlueStacks instance running, you will be asked to click on the "Launch Instance manager" button as shown in the screenshot below.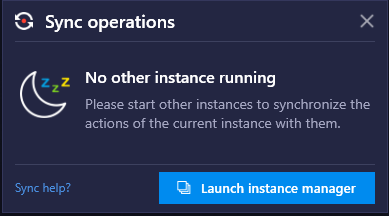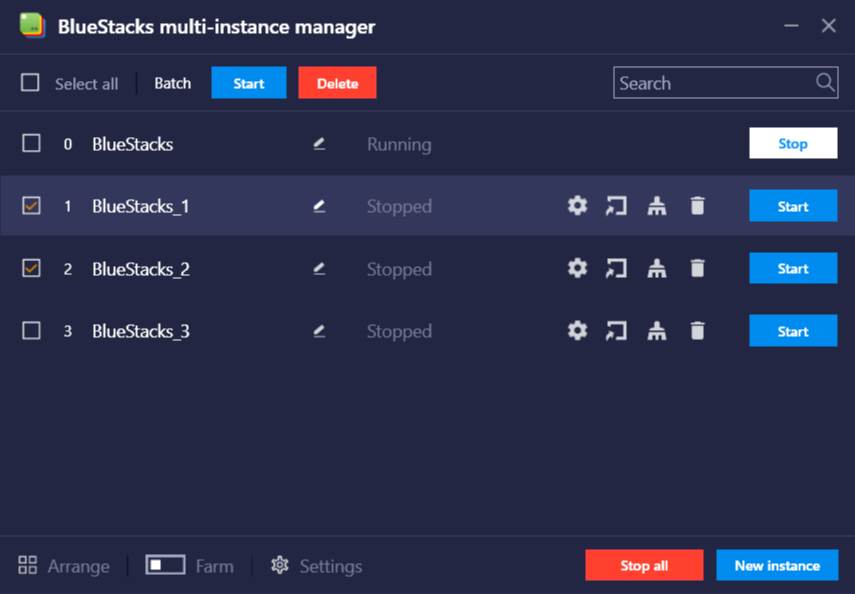 4. Once the there are multiple instances running, you can start using syncing operations across them.
For example, launch an android app on BlueStacks default Instance and then click on the Synchroniser icon.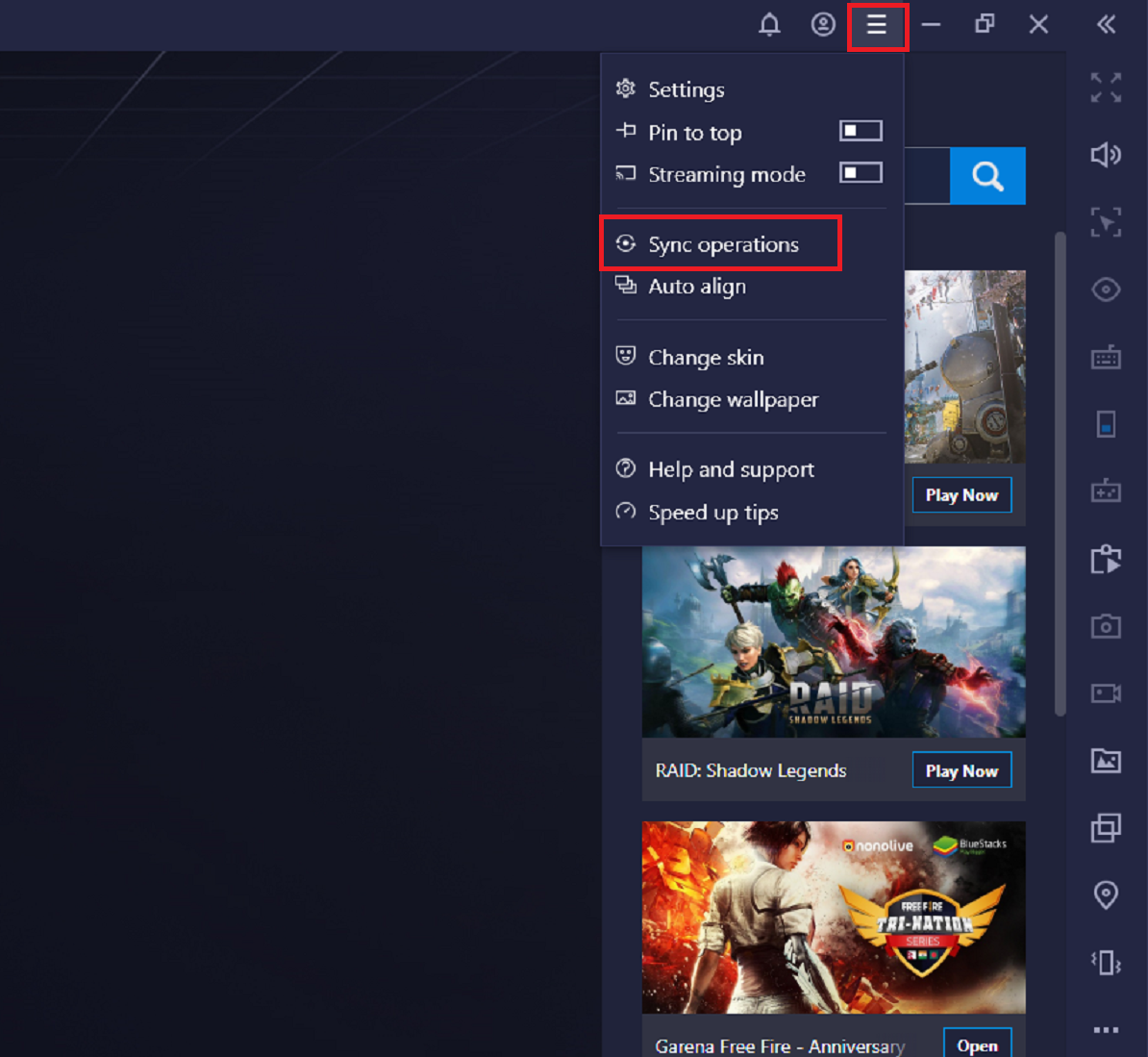 5. Now you can select any created Instance and click on "Sync selected" button. Here, we have selected only BlueStacks_4 instance.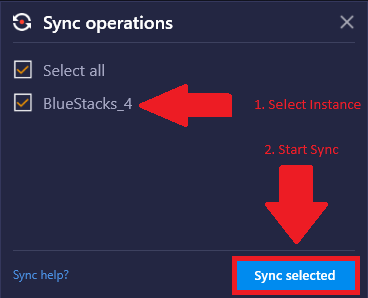 6. The two instances will sync and all the actions you perform on the primary instance will reflect in the secondary instance too as shown below: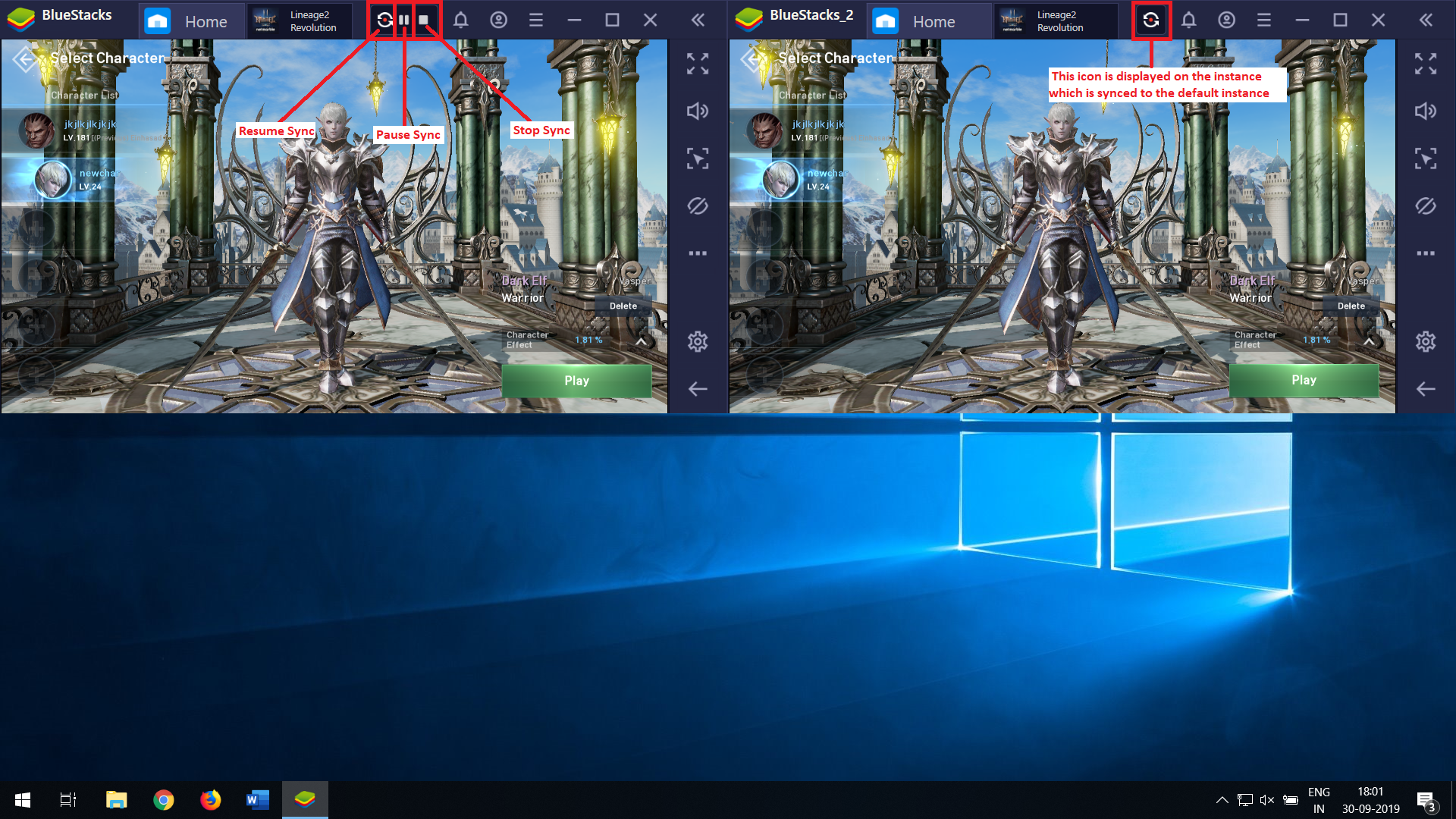 We genuinely appreciate your association with BlueStacks. We hope you enjoy using it. If you have any further questions, please contact us at support at bluestacks dot com. Thank you very much.
Last updated on October 14th, 2019