How will this help?
This article will introduce you to the Media Manager on BlueStacks. Experience easy sharing of media between apps, importing of media files from Windows to BlueStacks and vice versa.
---
Media Manager on BlueStacks
On BlueStacks 4.200 and below, you can find the BlueStacks Media Manager app in the More Apps icon, as shown below.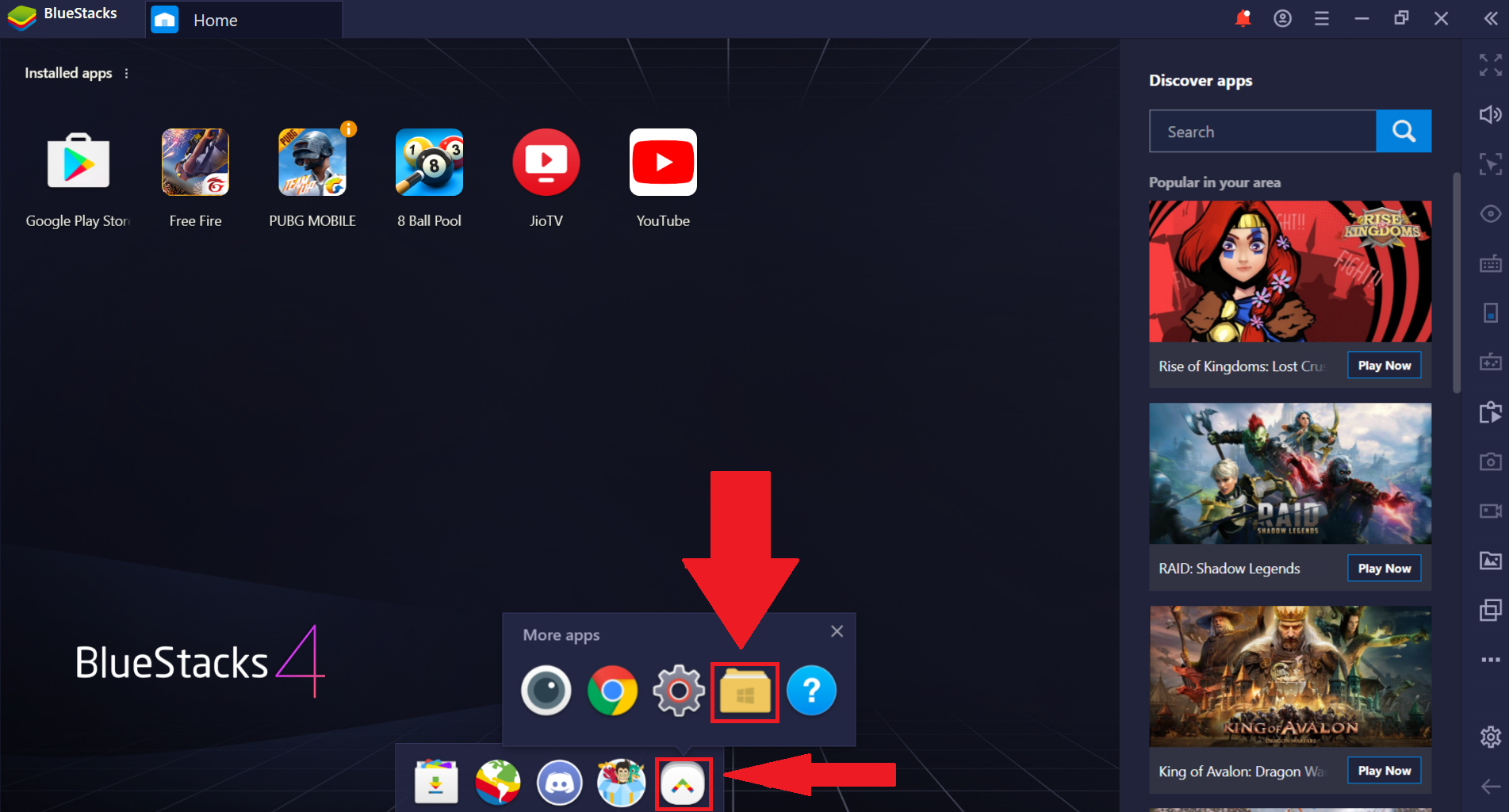 On BlueStacks 4.205 and above, the Media Center is available under System Apps.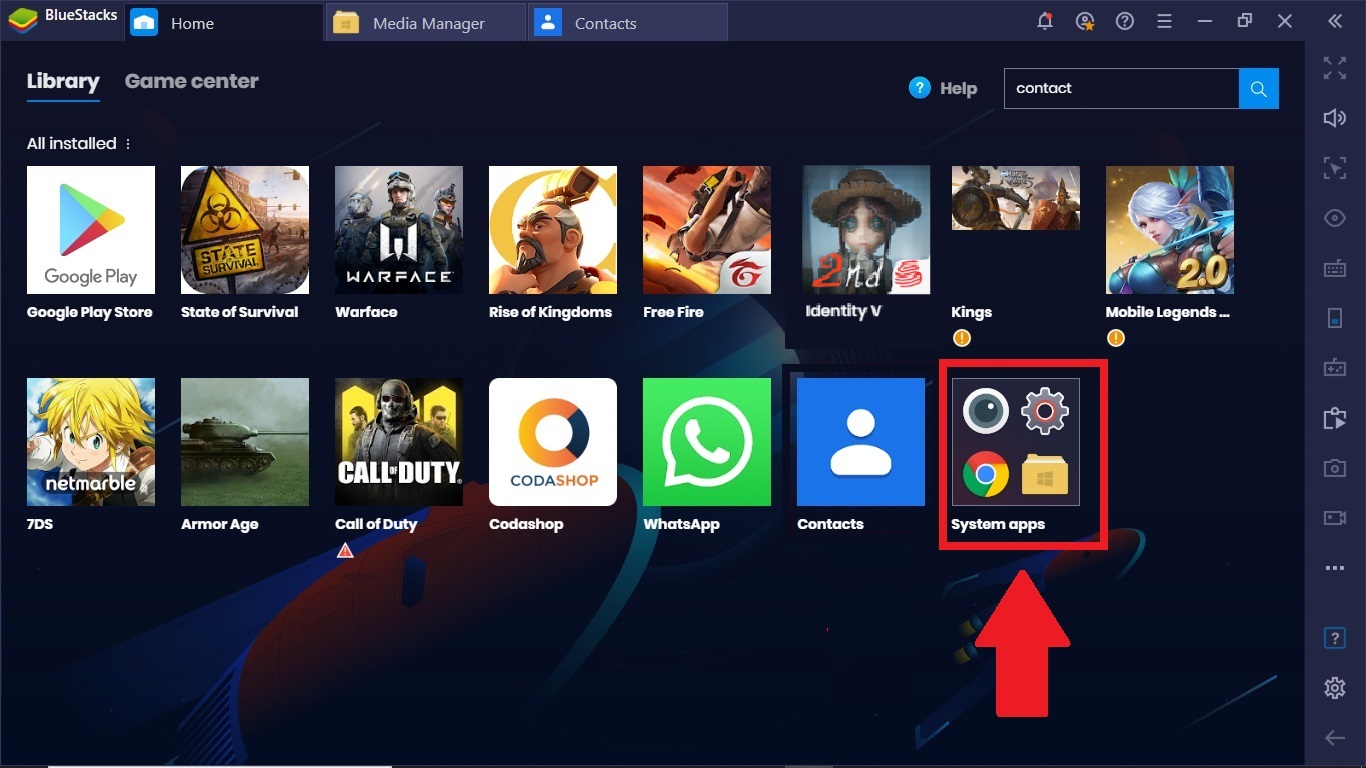 Once you launch the app, you'll see a screen similar to the one below. We will take up each section one by one and will explain its usage.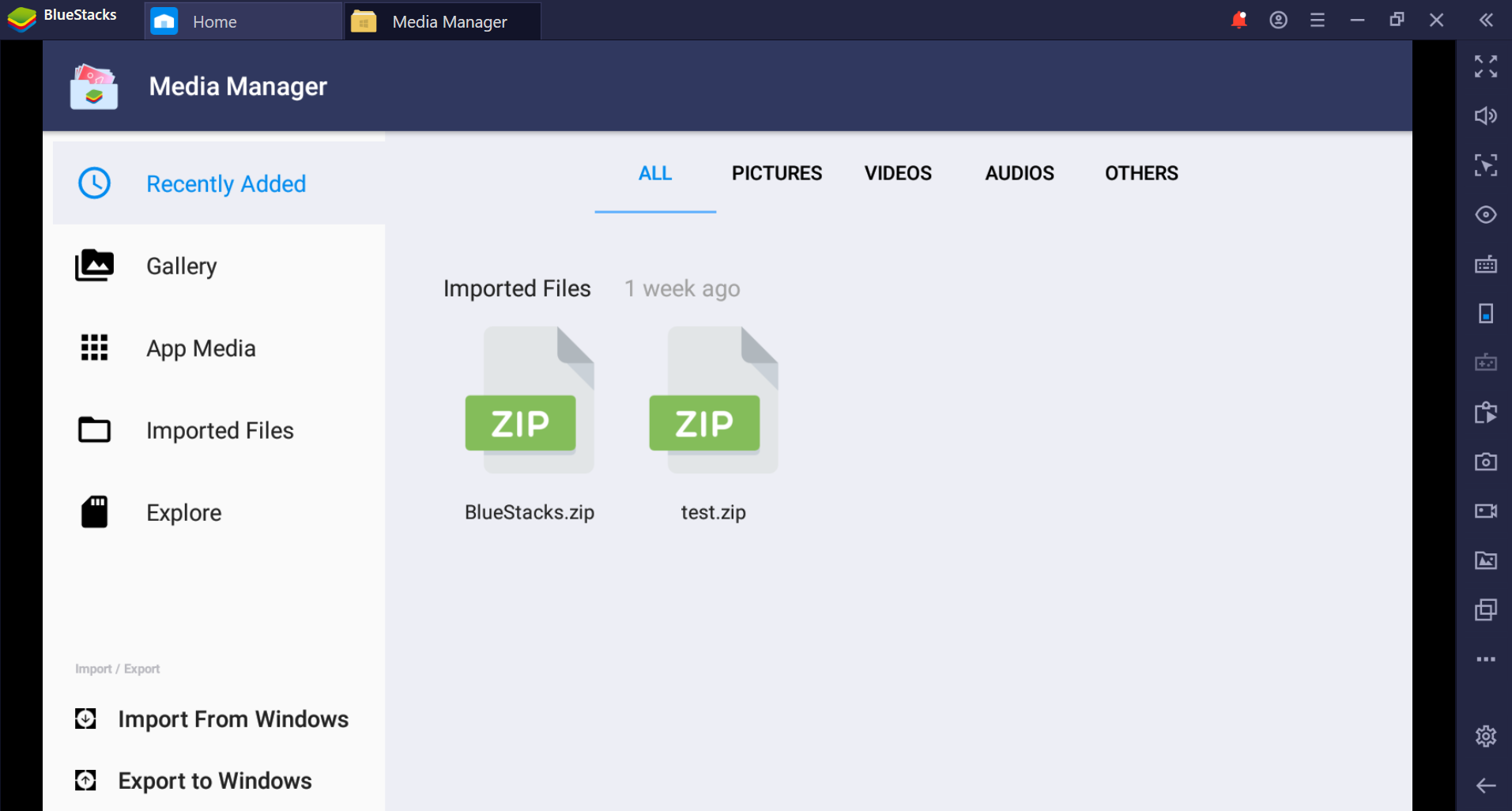 Gallery
The Gallery tab is similar to the Android gallery on your phone. It is used for accessing media files. It also contains all supported files downloaded within any apps or any files imported from Windows.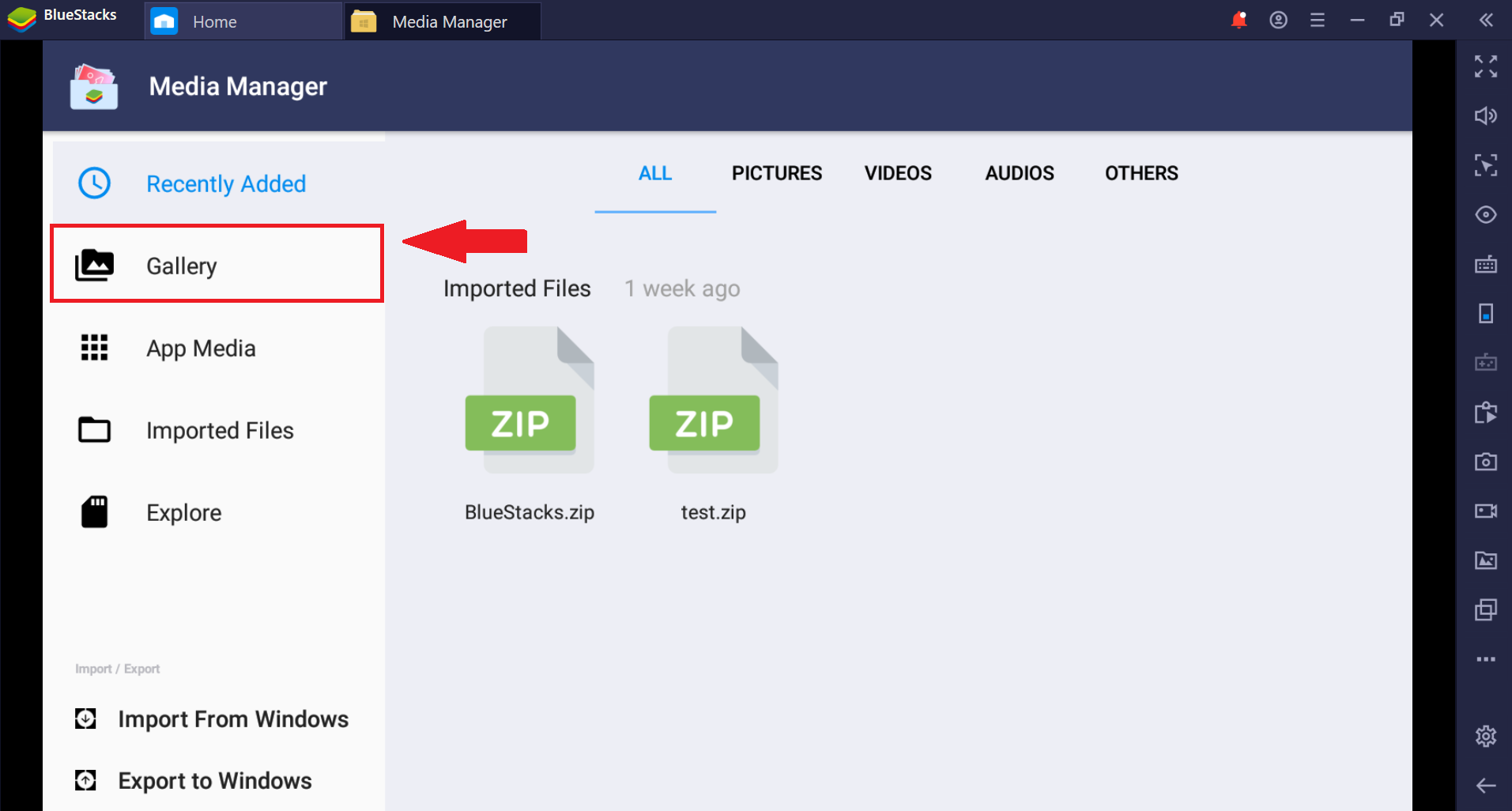 You can long-press the icon for any file available here to perform any of the following functions:
a) Selecting it for sending it to any app
b) Exporting to Windows.
Shown below is an example of a .jpg file that has been selected and exported to Windows. You may also delete files by using the delete button. You can also select multiple files and perform a common action.
App Media
App media contains folders of different apps and contains the Media files downloaded in these apps. Shown below is an example of an image downloaded from WhatsApp.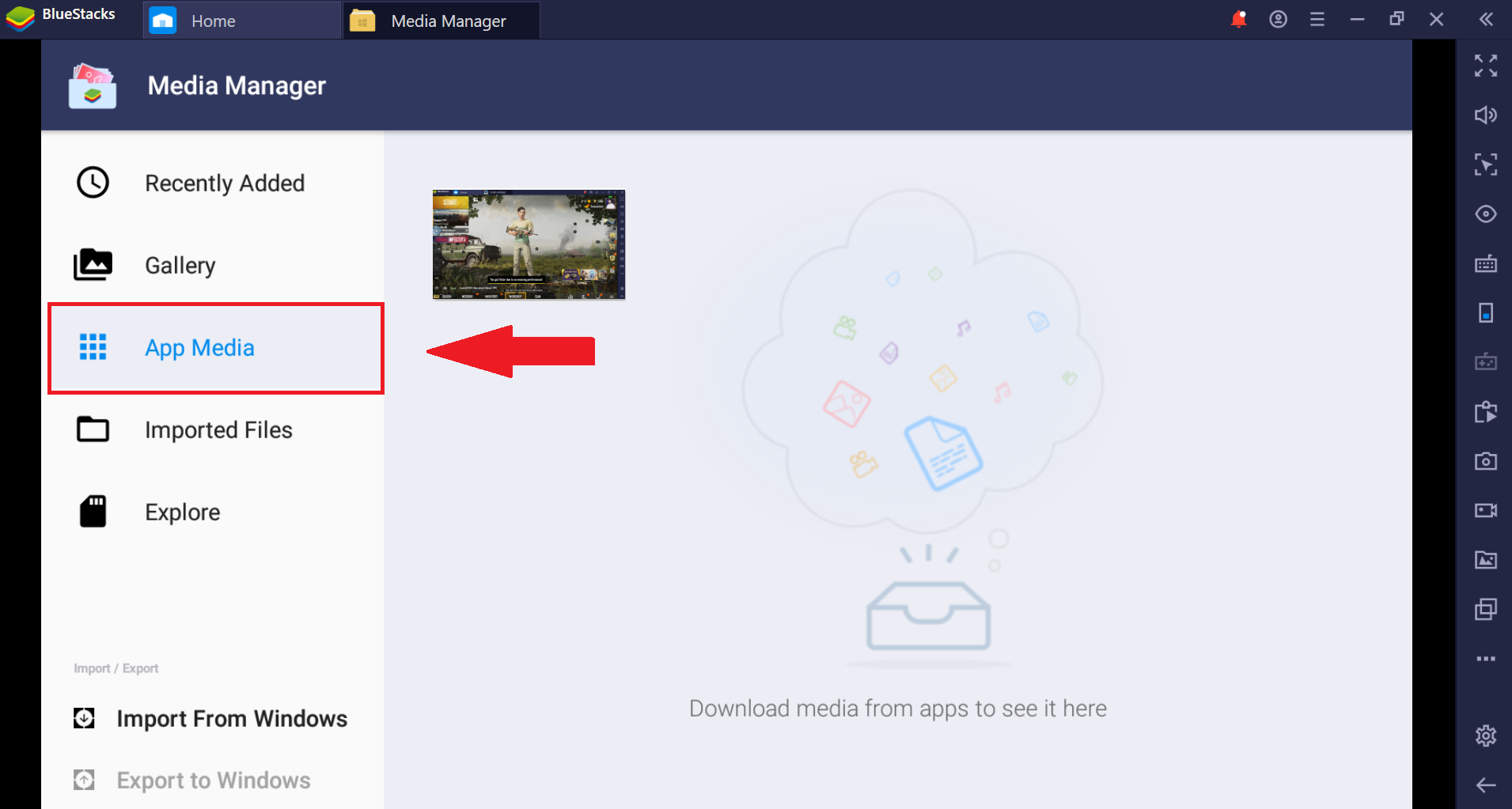 Imported Files
Imported Files contains all the files that have been copied from your PC to BlueStacks. These files can now be used in any other app on BlueStacks.
Explore
The Explore tab opens the file explorer inside BlueStacks. This allows you to view or export files from BlueStacks to Windows or from one app to another within BlueStacks.
For example, if you want to use your Whatsapp media on another app in BlueStacks, click on Explore and select the WhatsApp folder, as shown below. This folder stores all your Whatsapp media, including photos, audios and videos.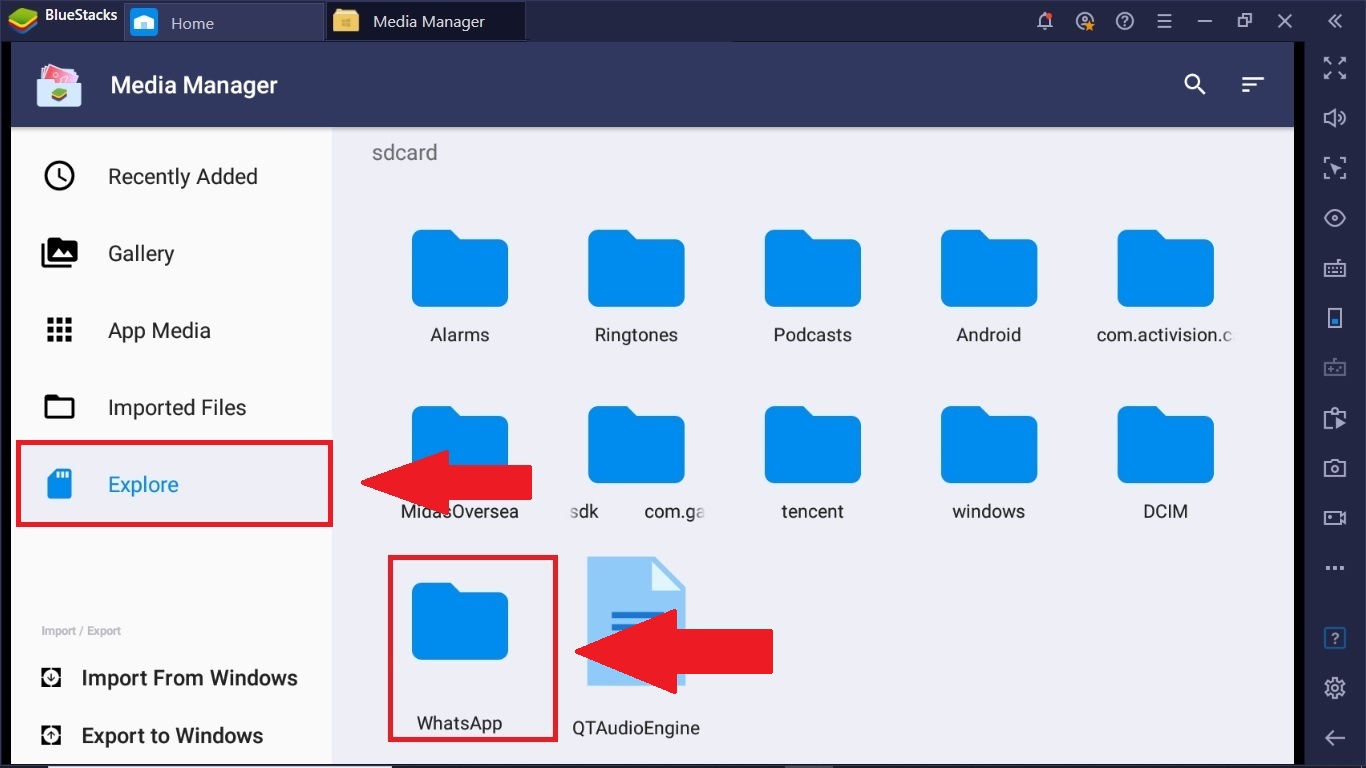 To know how to Import/export files in BlueStacks, click here.
---
Thank you for choosing BlueStacks, we hope you enjoy using it. If you have any further questions, please contact us at support@bluestacks.com. Happy Gaming!
Last updated on June 19, 2020.