If you're using BlueStacks 5, this article might not be relevant. You can view the BlueStacks 5 article for this by clicking here.
How will this help?
This detailed guide will help you understand how to use the ASTC control feature on BlueStacks. Most new games use ASTC texture compression to significantly enhance the gameplay experience.
This article includes the following information:
---
What's new on the latest version of BlueStacks?
The latest enhancements on BlueStacks 4.240.20 and above will give you a significantly better visual experience

and

stable frame rates

, especially while playing games that utilize ASTC, like Seven Nights II, Huang Yi Qun Xia Biography M and 美好 的 世界 獻上 祝福!Fantastic Days.
Download the latest version of BlueStacks here.
---
What is ASTC?
ASTC stands for 'Adaptive Scalable Texture Compression'.
In 3D graphics, 'texture' is the digital representation of the surface of an object. In addition to two-dimensional qualities, such as color and brightness, a texture is also encoded with three-dimensional properties, such as how transparent and reflective the object is. Once a texture has been defined, it can be wrapped around any 3-dimensional object. This is called texture mapping.
Well-defined textures are very important for rendering realistic 3-D images. However, they also require a lot of memory. When playing games, high-resolution textures contribute to better graphics and a more immersive gaming experience. This is accomplished by allocating more graphics processing capability and more memory.
The rationale for the development of the Adaptive Scalable Texture Compression (ASTC) is to reduce data size, memory footprint, and loading time, yet delivering high visual quality for a given texture and increase the game performance.
Click here to see the difference in game visuals before and after enabling ASTC.
---
Steps to enable ASTC on BlueStacks
1) Open Settings from BlueStacks side panel or from the hamburger menu at the top right.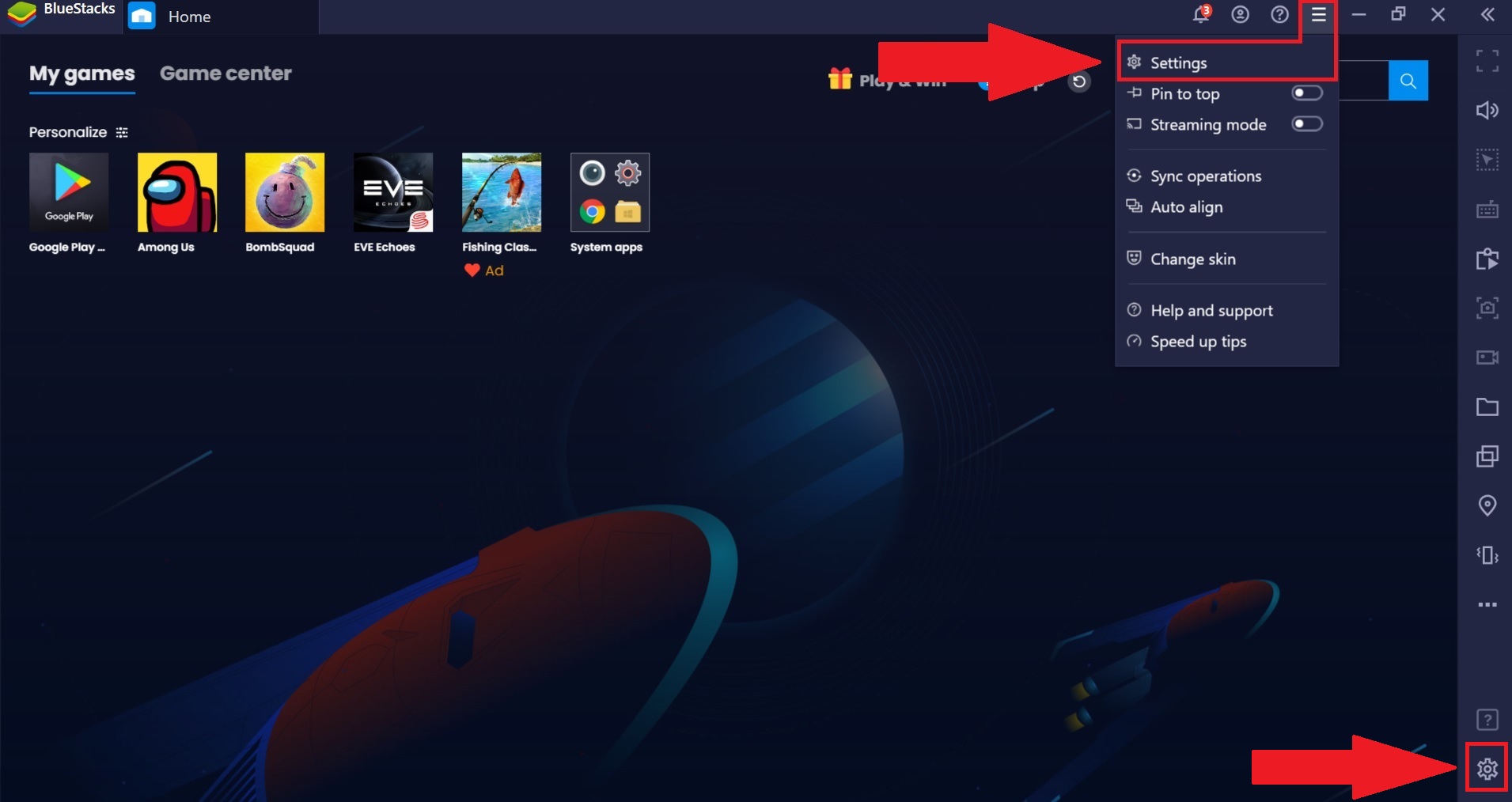 2) Click on 'Engine' and scroll down to get 'ASTC texture (Beta). By default, it is 'Disabled'.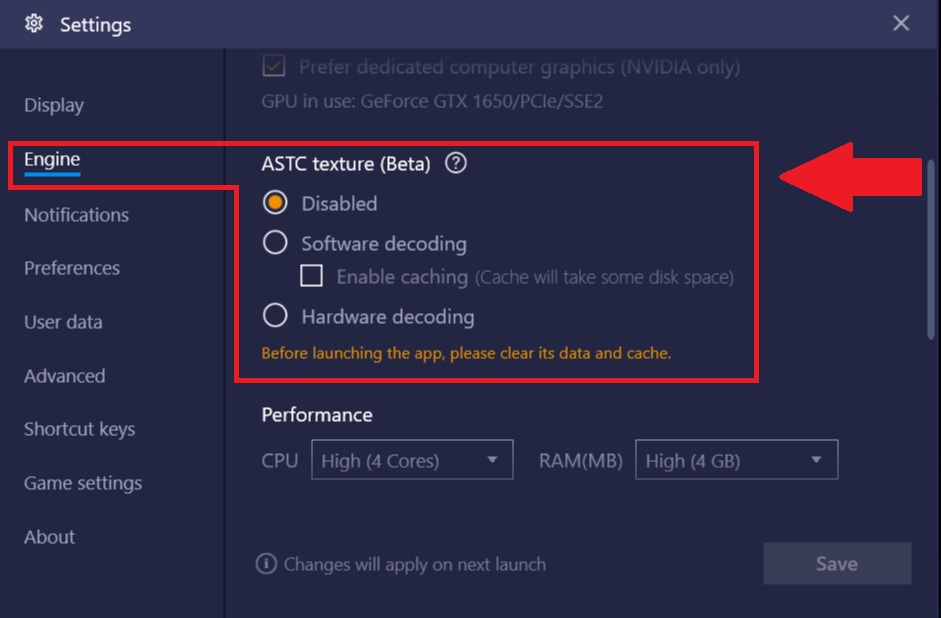 Software decoding:
With software decoding, the CPU performs all the high-resolution texture decompression to compose and render the image. Enabling 'caching' will take some disk space but will improve the read/write operations from the CPU's memory, improving the response time.
Hardware decoding:
With hardware decoding, the GPU is dedicated to rendering the compressed textures leading to a substantial improvement of the gaming experience. You will need to restart BlueStacks after selecting hardware decoding.

---
Difference in textures before and after enabling ASTC
The images below show the difference in the game visuals of State of Survival under different ASTC settings.
With ASTC Disabled: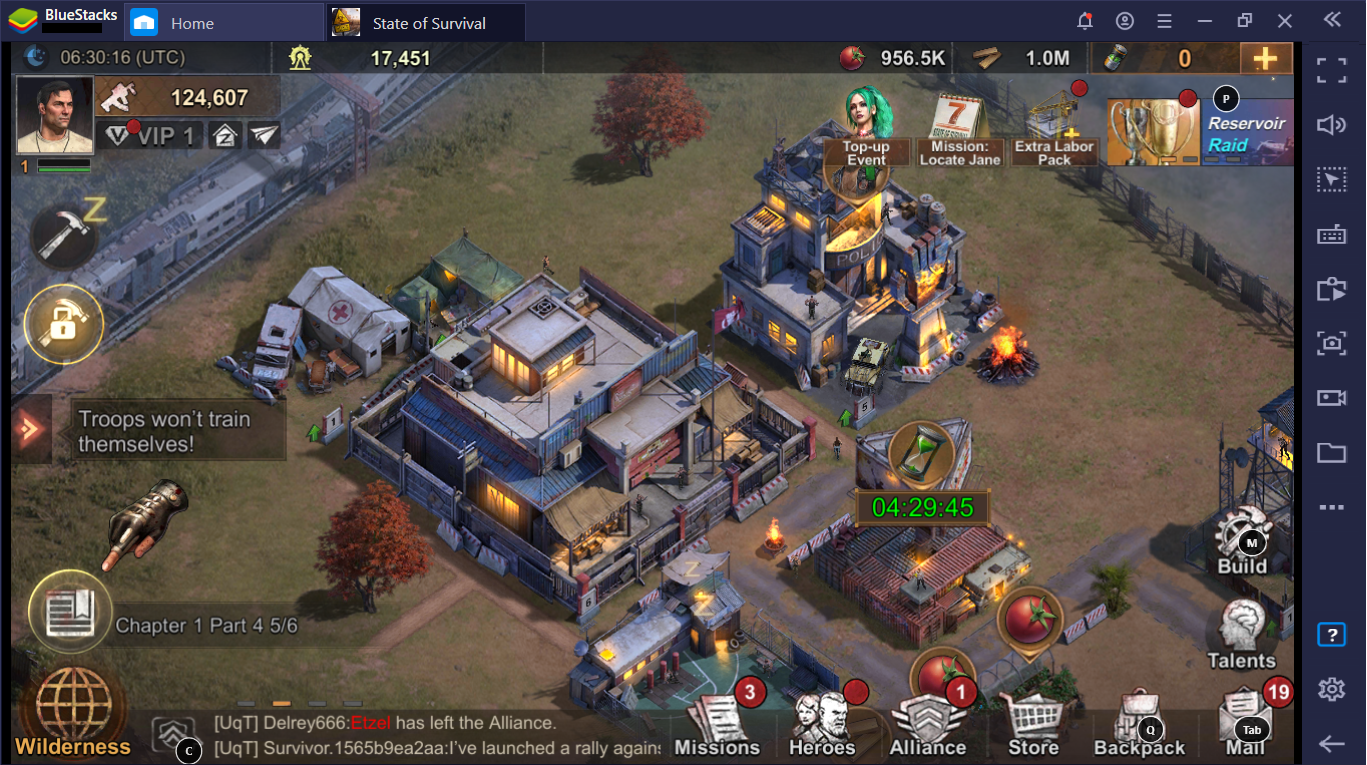 With Software Decoding: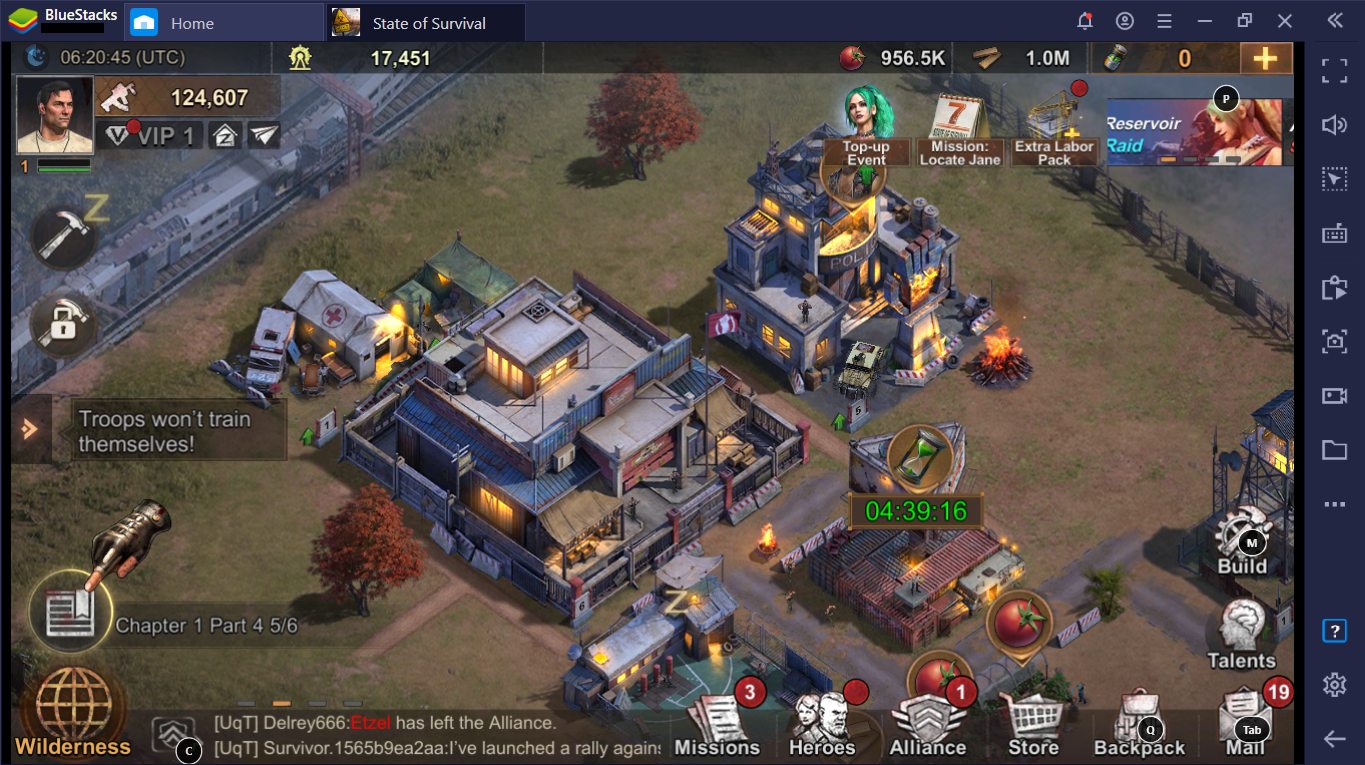 With Hardware Decoding: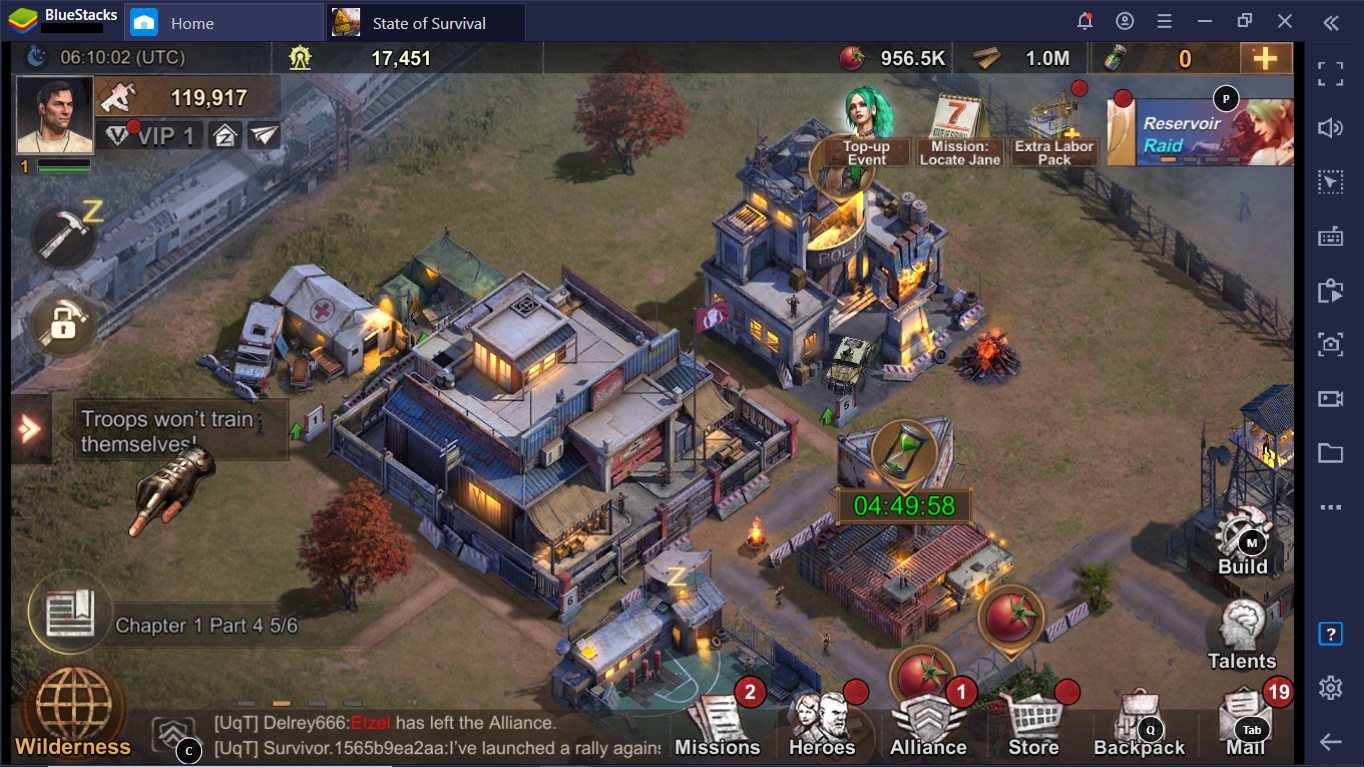 With ASTC Disabled: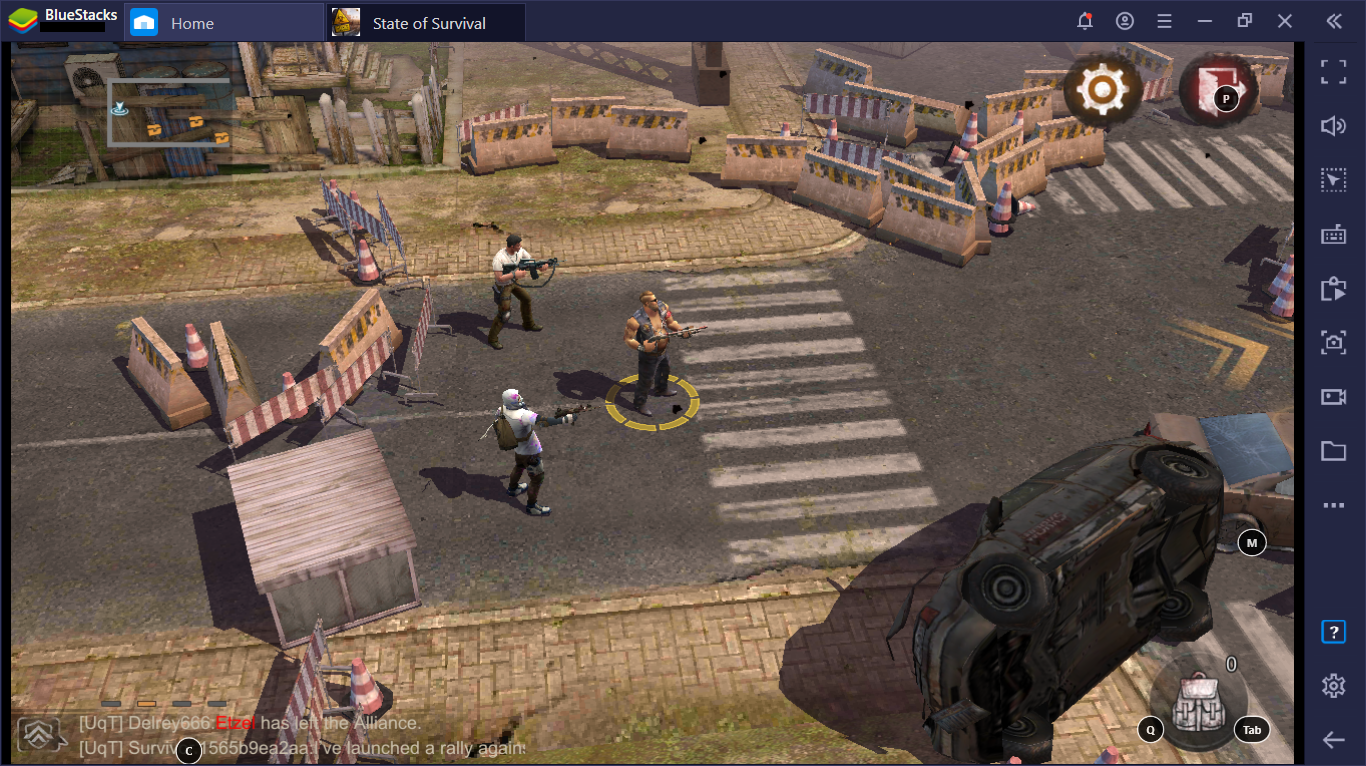 With Software Decoding: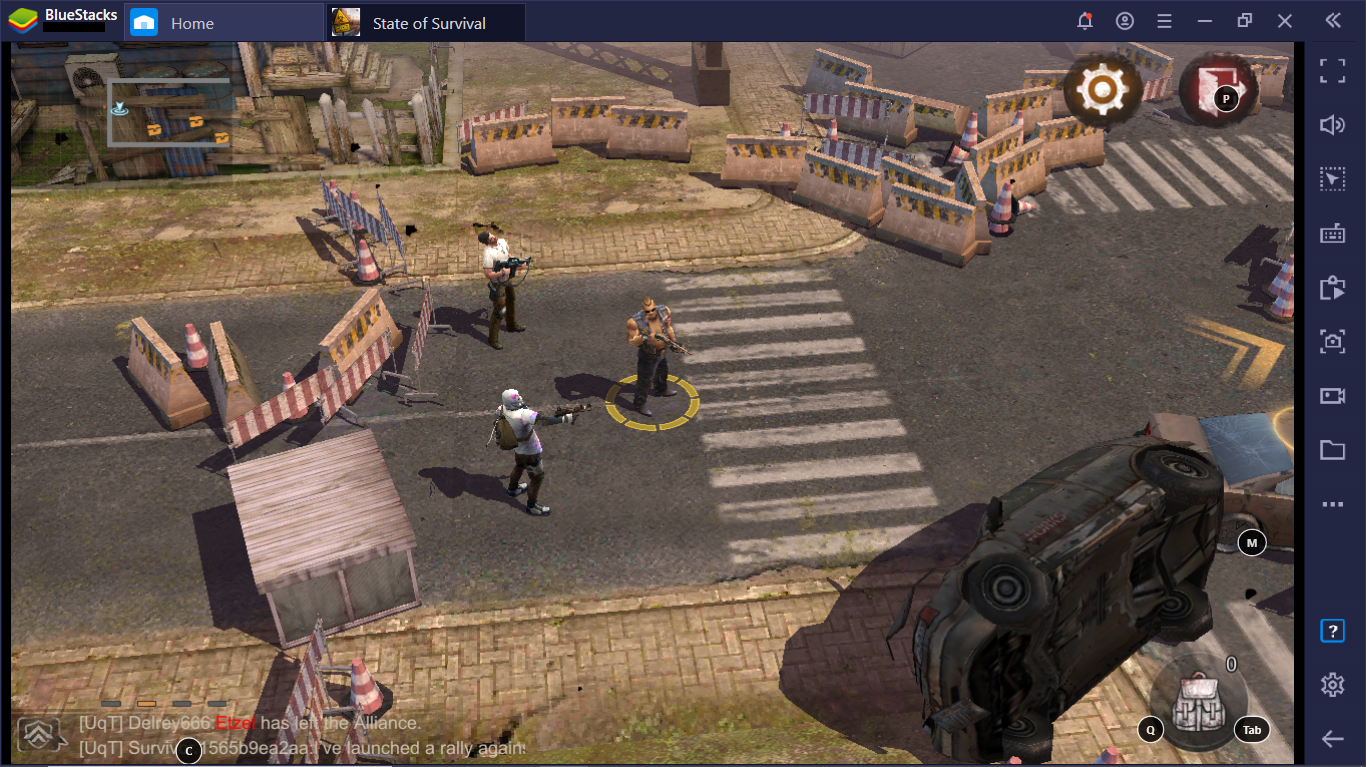 With Hardware Decoding: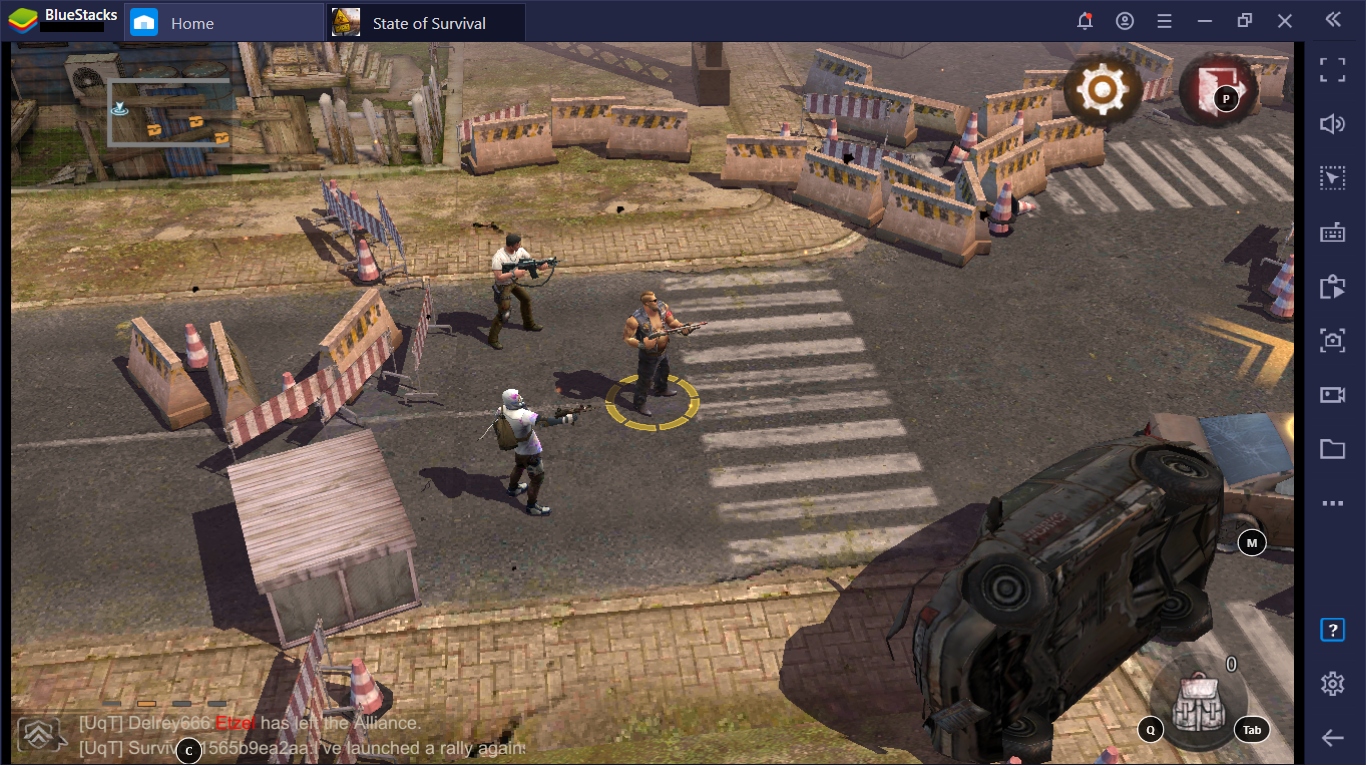 NOTE: If the GPU/graphics card on your PC does not support hardware ASTC, the ASTC Texture option will be greyed out.
---
Thank you for choosing BlueStacks. We hope you enjoy using it. If you have any further questions, please contact us at support@bluestacks.com. Happy Gaming!
Last updated on August 19, 2020