How will this help?
This article will tell you all about our latest improvements that make in-game messaging a delightful experience on BlueStacks 4.240 and above. It is organized as follows
---
How has in-game chat improved?
The process of sending in-game messages has significantly enhanced with the recent updates on BlueStacks. This is what's new:
When you open the message editor/chat box to type your message, your in-game controls are disabled temporarily. This ensures that your typing does not cause unintentional in-game actions behind the chat screen. They are automatically enabled as soon as you close the editor.
When the message editor/chat box is open, your on-screen key controls are automatically hidden temporarily for better visibility. They will appear again once you close the message editor.
Pressing Enter after typing a message will send the message across to your friend.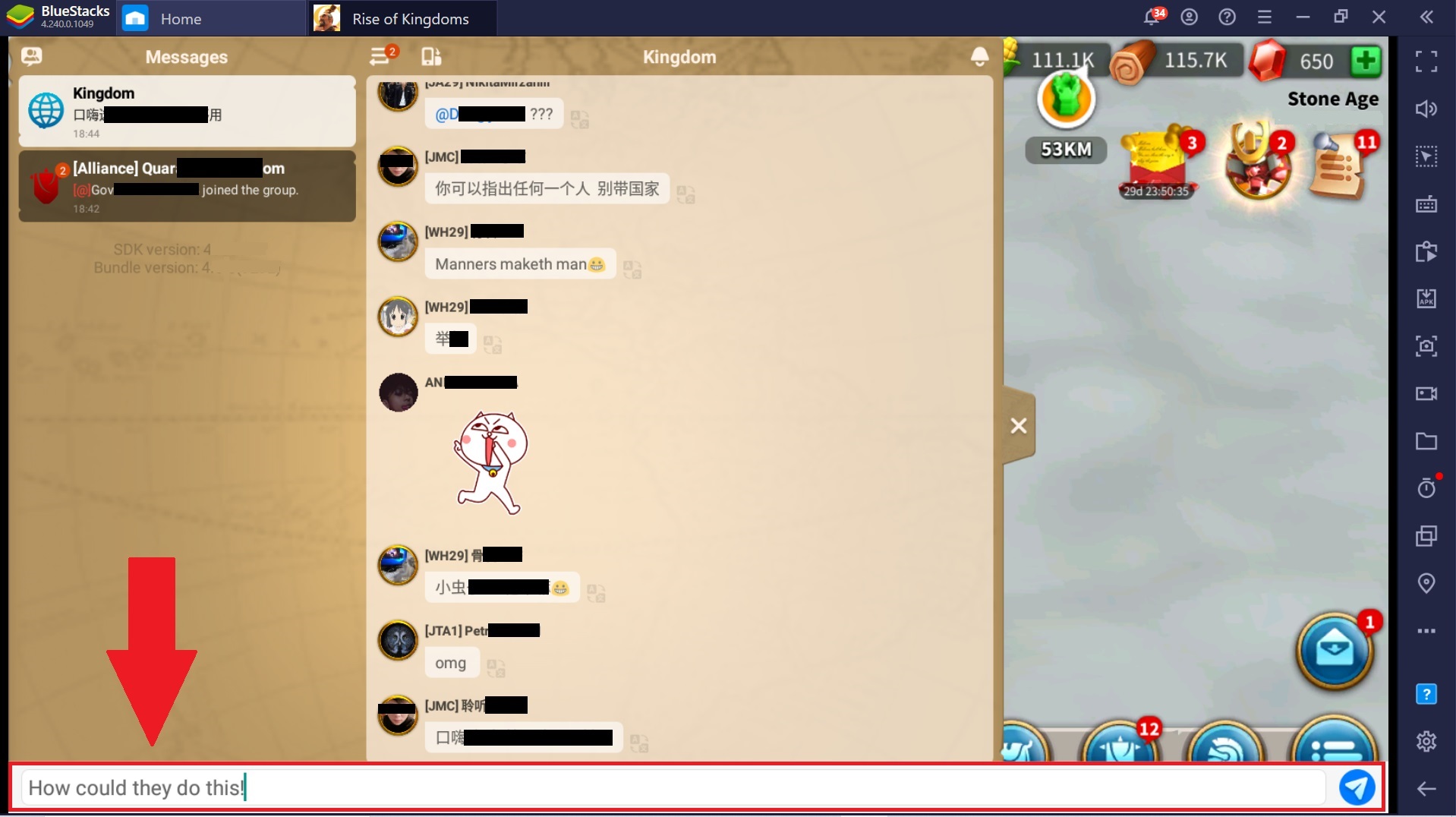 ---
How can I use improved in-game chat?
To use these enhancements, you don't need to make any changes in the settings. All you have to do is download BlueStacks 4.240 or above. Then, open the in-game message editor/chat box to type messages in any of your favorite games. It's that simply, there is no need for any additional effort.
---
Advantages of using in-game chat on BlueStacks
Messaging your friends while playing on BlueStacks has the following advantages:
All the chat enhancements are available by default without making any changes in the settings.
The in-game message upgrades work with all games on BlueStacks that allow in-game message sharing.
No on-screen controls while typing provide better visibility and ease of typing.
You don't have to worry about unexpected in-game actions while typing with the same keys that are also assigned an in-game function.
Type to your heart's extent and send it across in a flash with the Enter key.
You can also use a virtual keyboard on BlueStacks to further enhance your in-game chat experience.
---
Thank you for choosing BlueStacks, we hope you enjoy using it. If you have any further questions, please contact us at support@bluestacks.com. Happy Gaming!
Last updated on September 29, 2020.