What can I do with the Game controls menu?
You can access useful tools related to in-game controls using the Game controls menu on BlueStacks 5. You can manage your controls conveniently with a single click and perform the following functions:
Toggle game controls on/off
Manage on-screen controls
Select your control schemes
Create or edit key controls
Import control schemes from BlueStacks 4
NOTE: You can click on the "keyboard" or "gamepad" icon next to the "Controls for" option to switch to keyboard/mouse or gamepad on-screen controls for a game.
To access the Game controls menu, launch any game and then click on the Game controls icon on the side toolbar.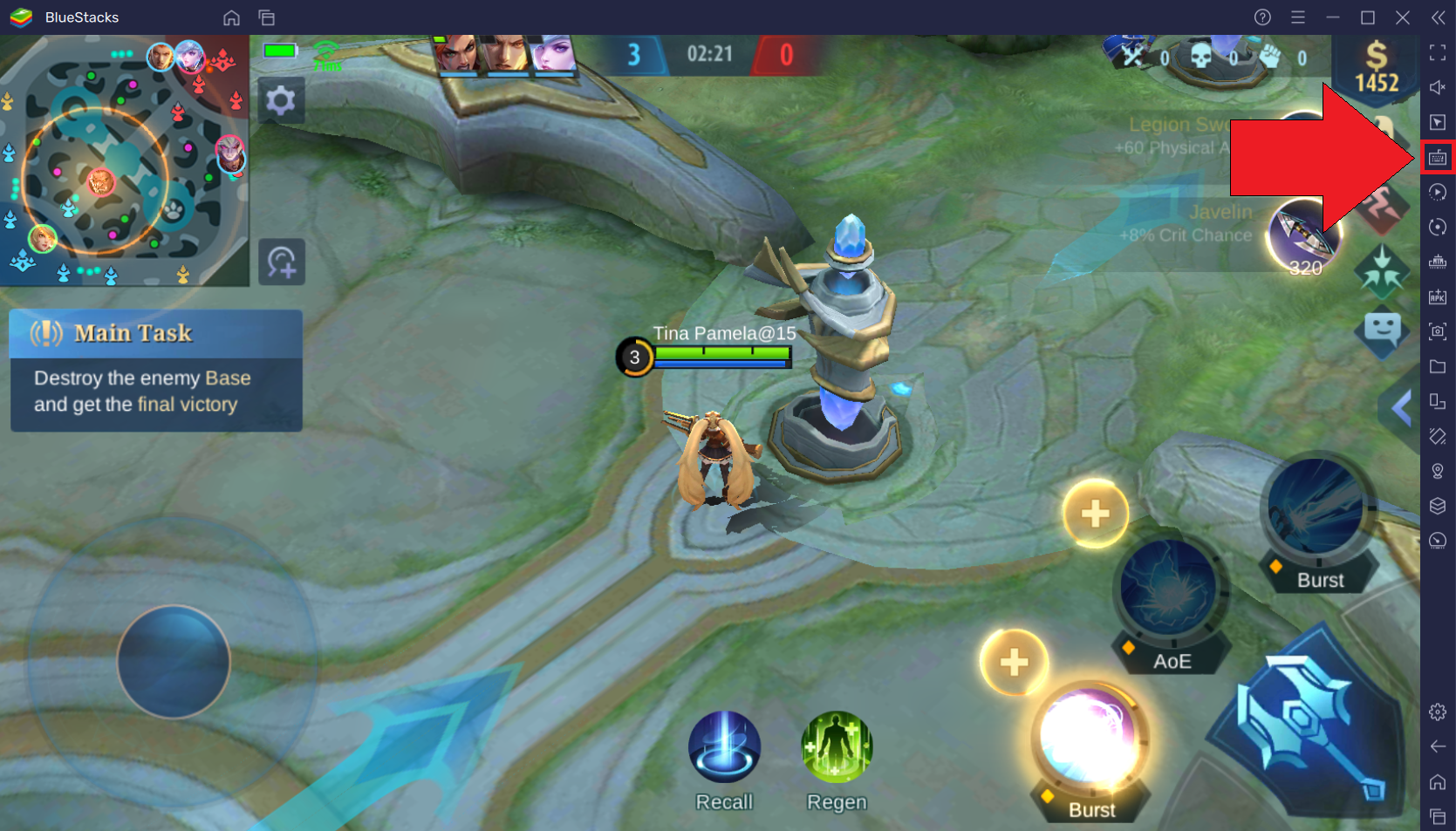 This will open the Game controls menu, as shown below.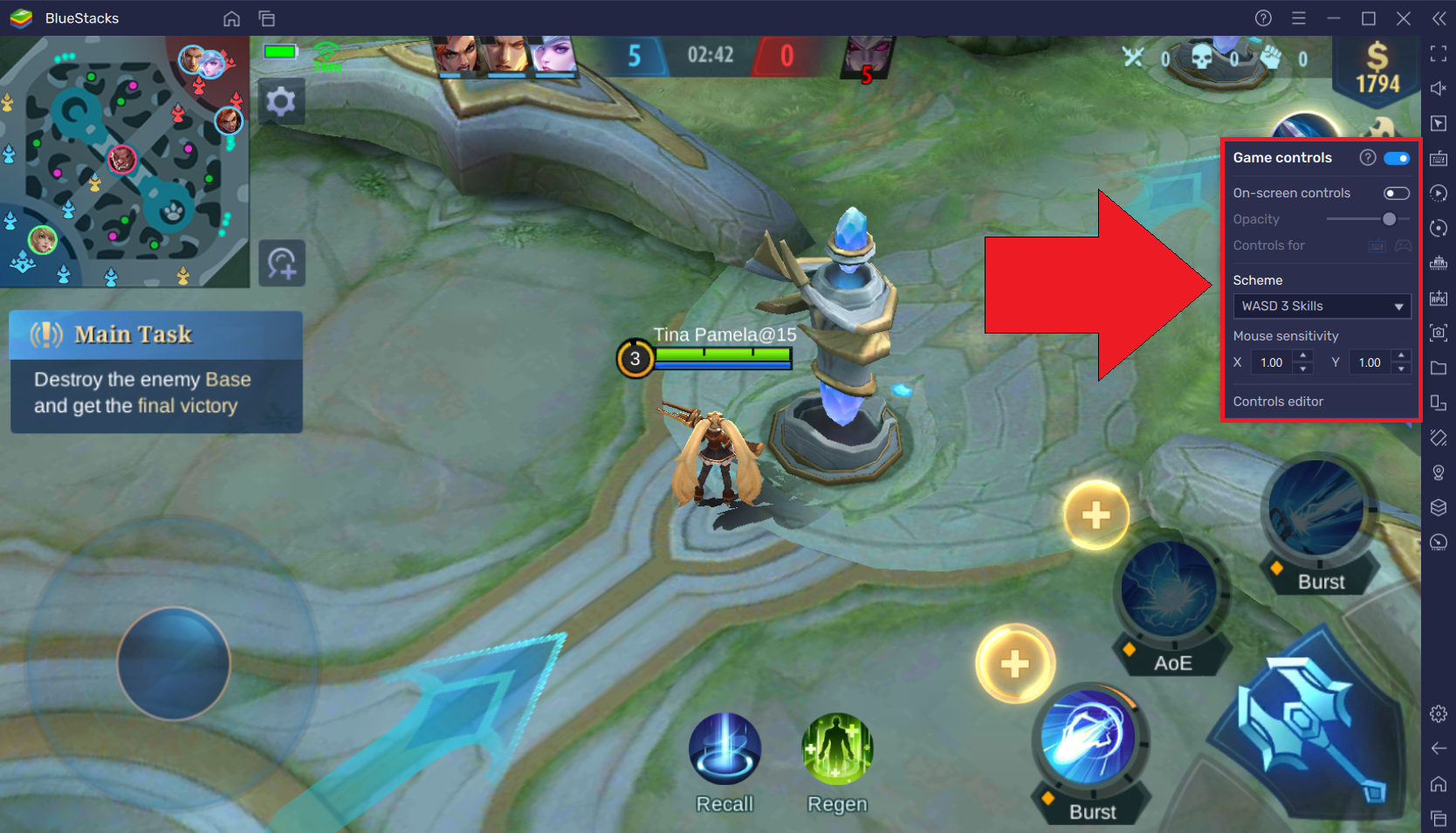 Exploring the Game controls menu
Game controls: It lets you toggle the

Game controls

ON

or

OFF. Turning the controls OFF will turn off all the assigned keys and keymapping for that game. This will also disable other Game controls menu options.
On-screen controls:

It allows you to toggle the

On-screen controls for the keyboard ON

or

OFF. Using this option, you can view or hide the on-screen controls. Read more about it in this article.
Opacity:

The slider bar lets you decide the opacity of the key controls on your screen. Slide the bar towards the left to reduce the opacity of the key overlays. Slide it to the right to increase their visibility.
Controls for: You can click on the "keyboard" or "gamepad" icon next to this option to view the on-screen controls for either the keyboard/mouse or gamepad controls for your game. The "gamepad" icon is available only if the game you're playing supports gamepads.
Scheme: This option lets you choose between the different control schemes for playing games on BlueStacks 5.
Mouse sensitivity: Here, you can change the mouse sensitivity for your cursor. The value of X controls the cursor speed along X-axis for horizontal movement and the value of Y controls the speed along the Y-axis for vertical movement. This option is only available for some games, such as Free Fire.
Controls editor: This button gives you access to the Controls editor where you can create new key controls or edit the existing ones. To know more about it, please read this article.
To know more about the features available on BlueStacks 5, please refer to the release notes.
---
Thank you for choosing BlueStacks 5. We hope you enjoy using it. Happy Gaming!