How will this help?
The Media Manager allows you to access all your media files in BlueStacks 5 and lets you easily transfer them from/to your PC.
This article will acquaint you with using the Media Manager to:
---
How can I access my media files?
All your media files within BlueStacks 5 can be accessed from within the Media Manager. The steps below will show you how to do this.
1. Launch BlueStacks 5 and open the System Apps folder.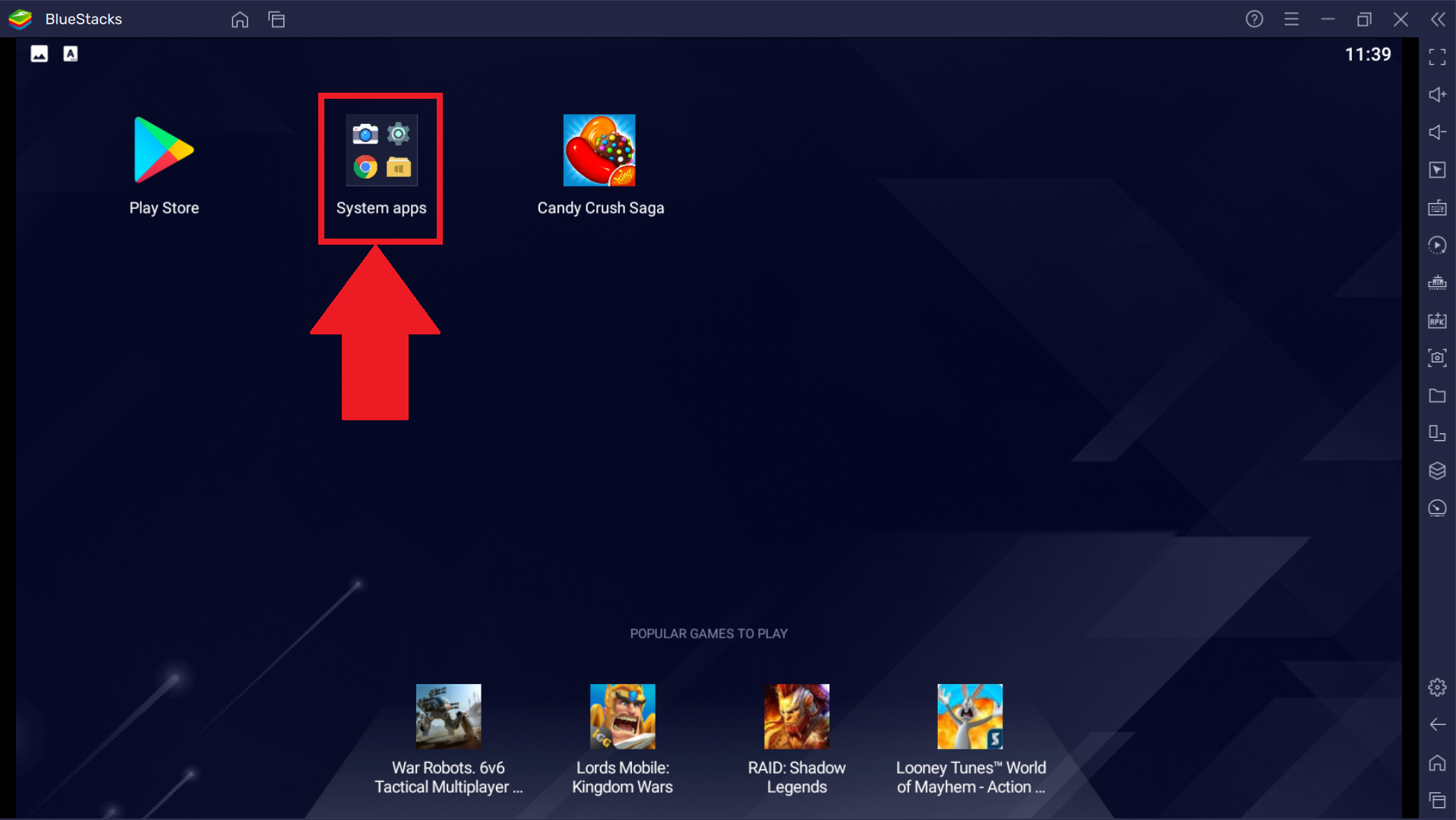 2. Now, open the Media Manager.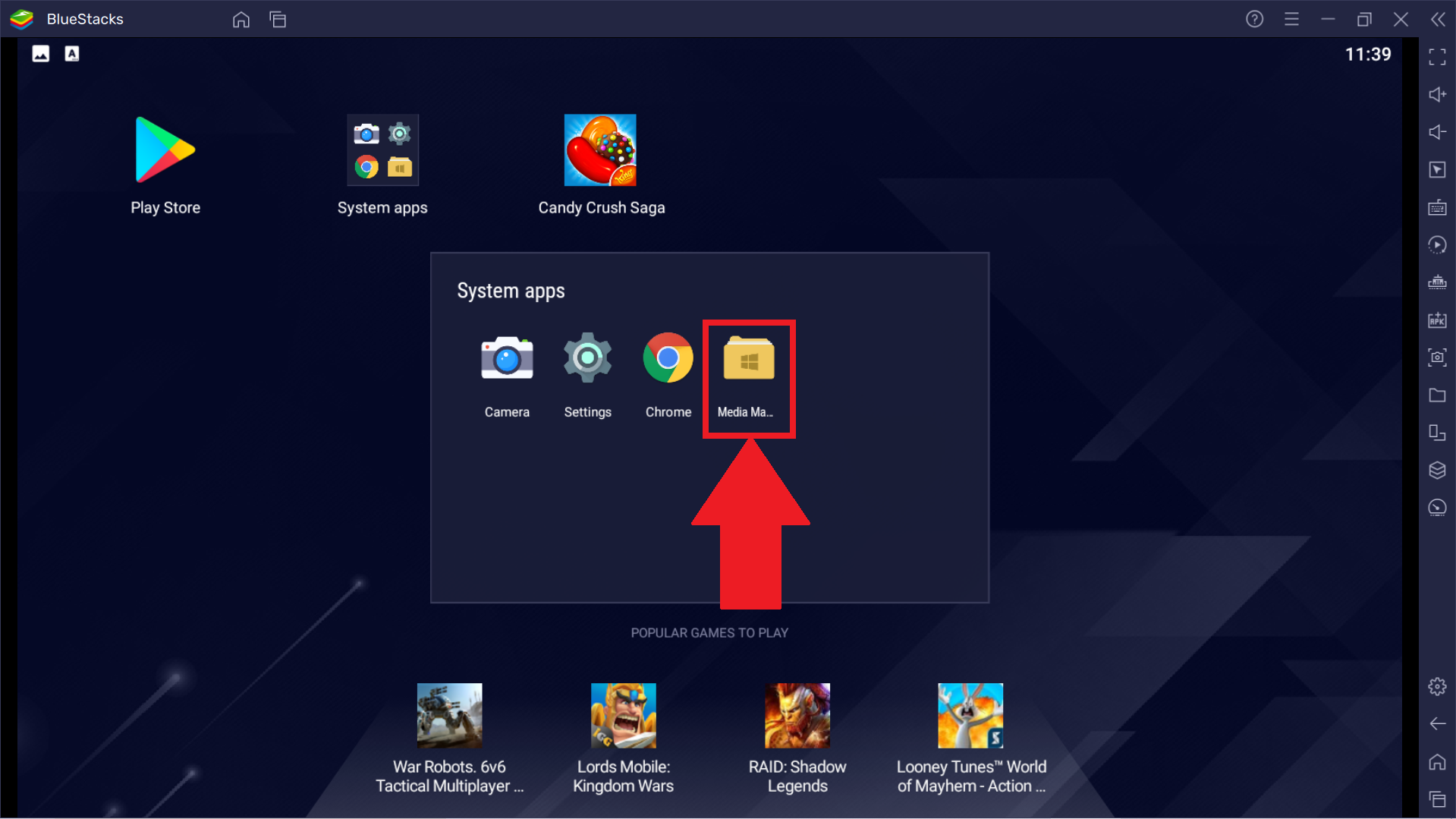 3. You can now use the different tabs available in the Media Manager to access your media files.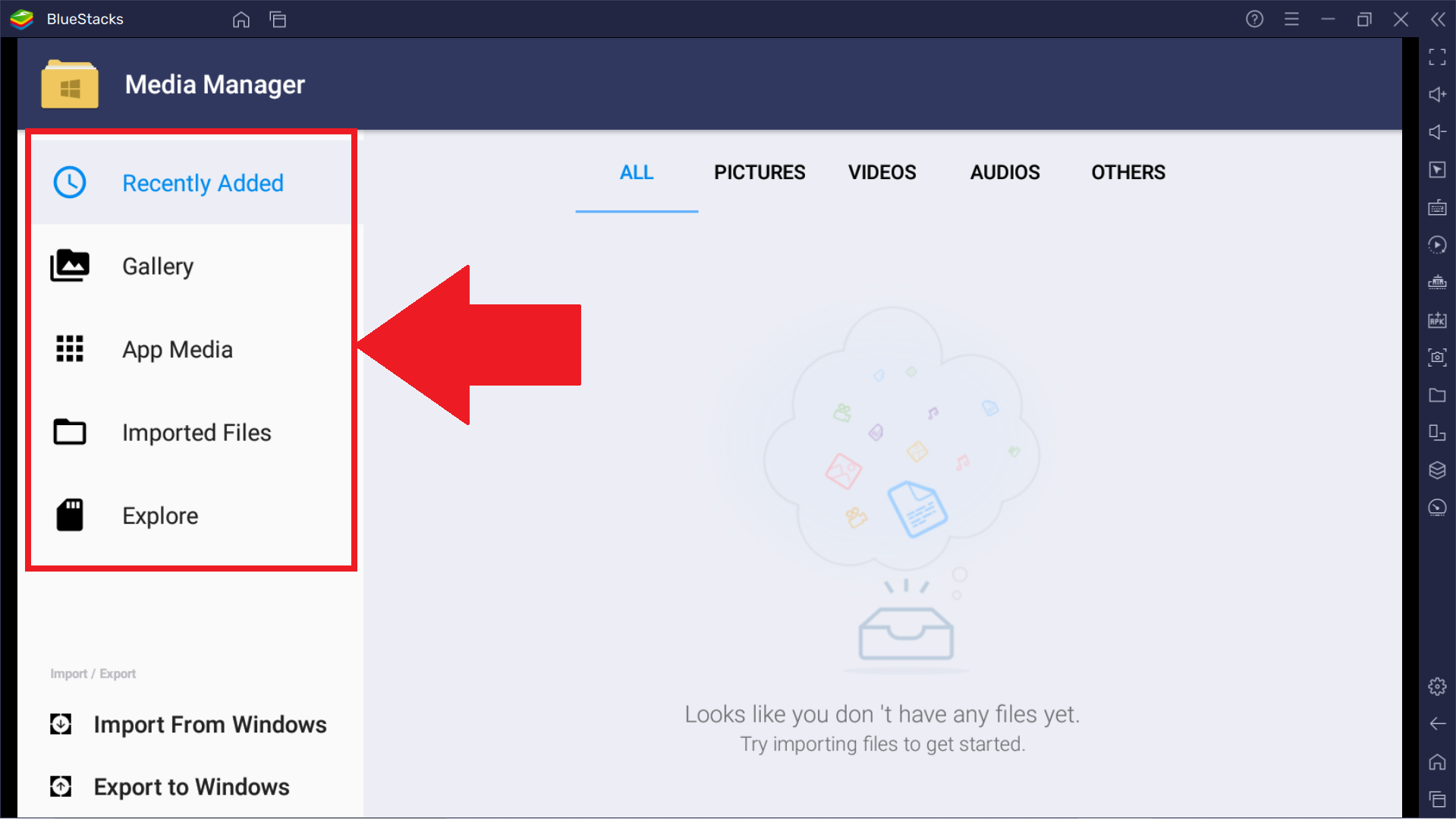 Recently Added: Here, you will find all the media files that you have recently imported or the screenshots you have taken.
Gallery: The Gallery tab is similar to the Android gallery on your phone. This can be used to access all the pictures and videos that are present in BlueStacks 5.
App media: You will find folders for the different apps you're using and they will contain the media files that you've downloaded through those apps.
Imported Files: This tab contains all the media files that have been transferred from your PC to BlueStacks 5. These files can now be used in any other app on BlueStacks 5.
Explore: You can use this to access all of your files, such as pictures, audio files, documents, etc. This also allows you to export files to Windows or to other apps.
---
How can I transfer media files?
Transferring media files from/to BlueStacks 5 is a simple process. Click on the links below to learn how to:
How to transfer media files to BlueStacks 5 from PC
1. Open the Media Manager and click on the "Import From Windows" button, as shown below.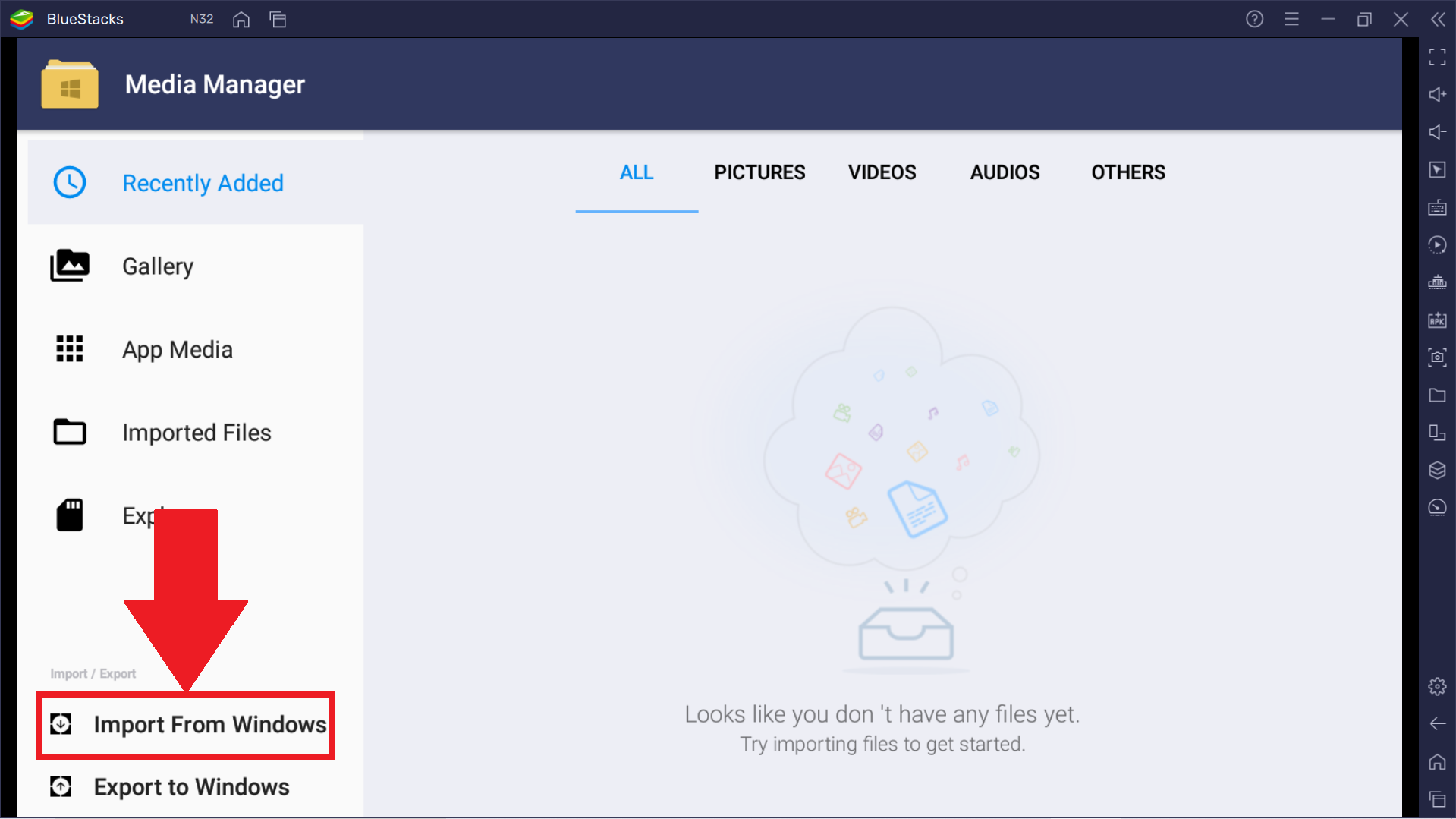 2. A Windows Explorer pop-up will appear. Here, navigate to the file you want to transfer to BlueStacks 5.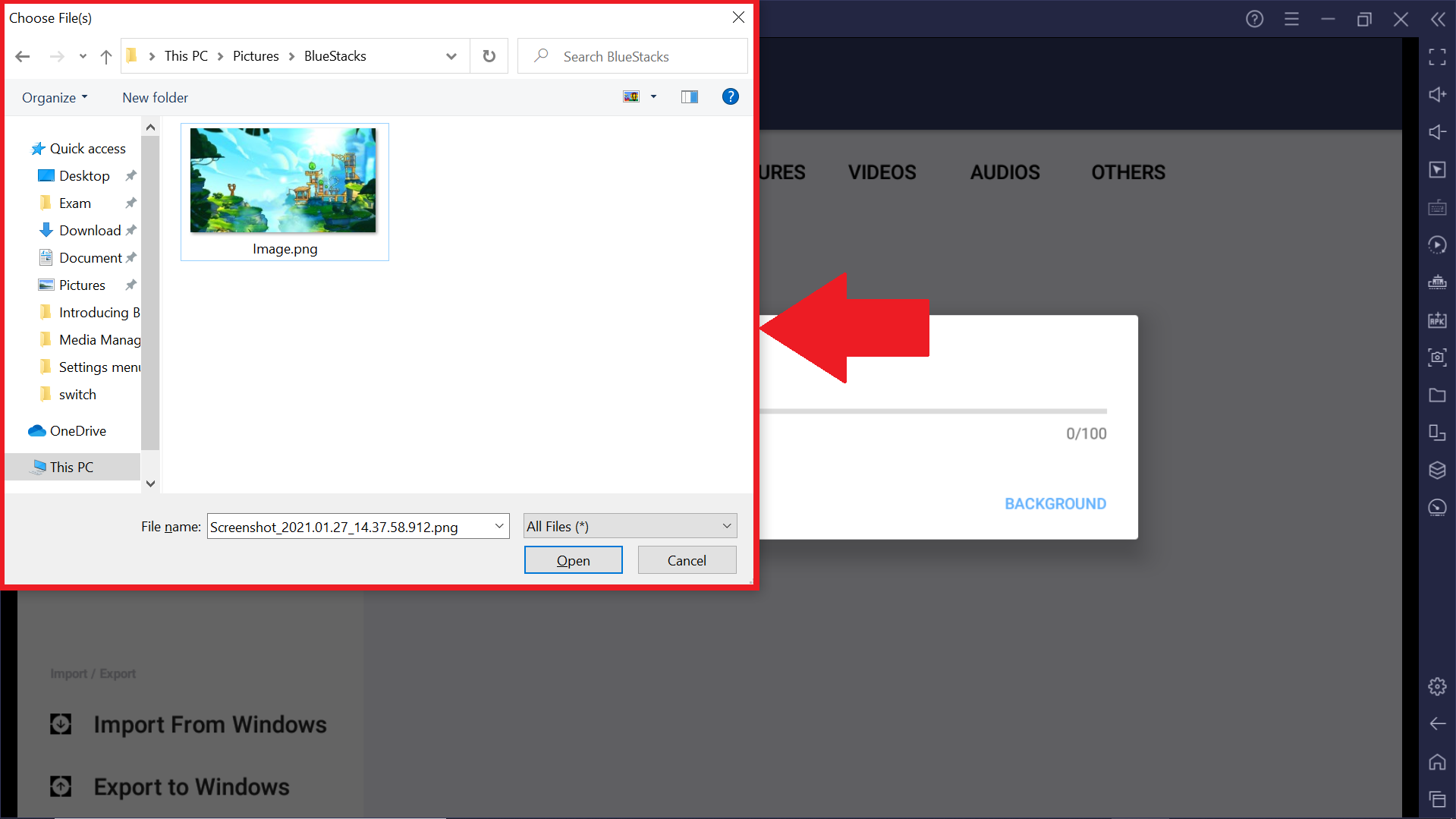 3. Once you find the file, select it and click on Open.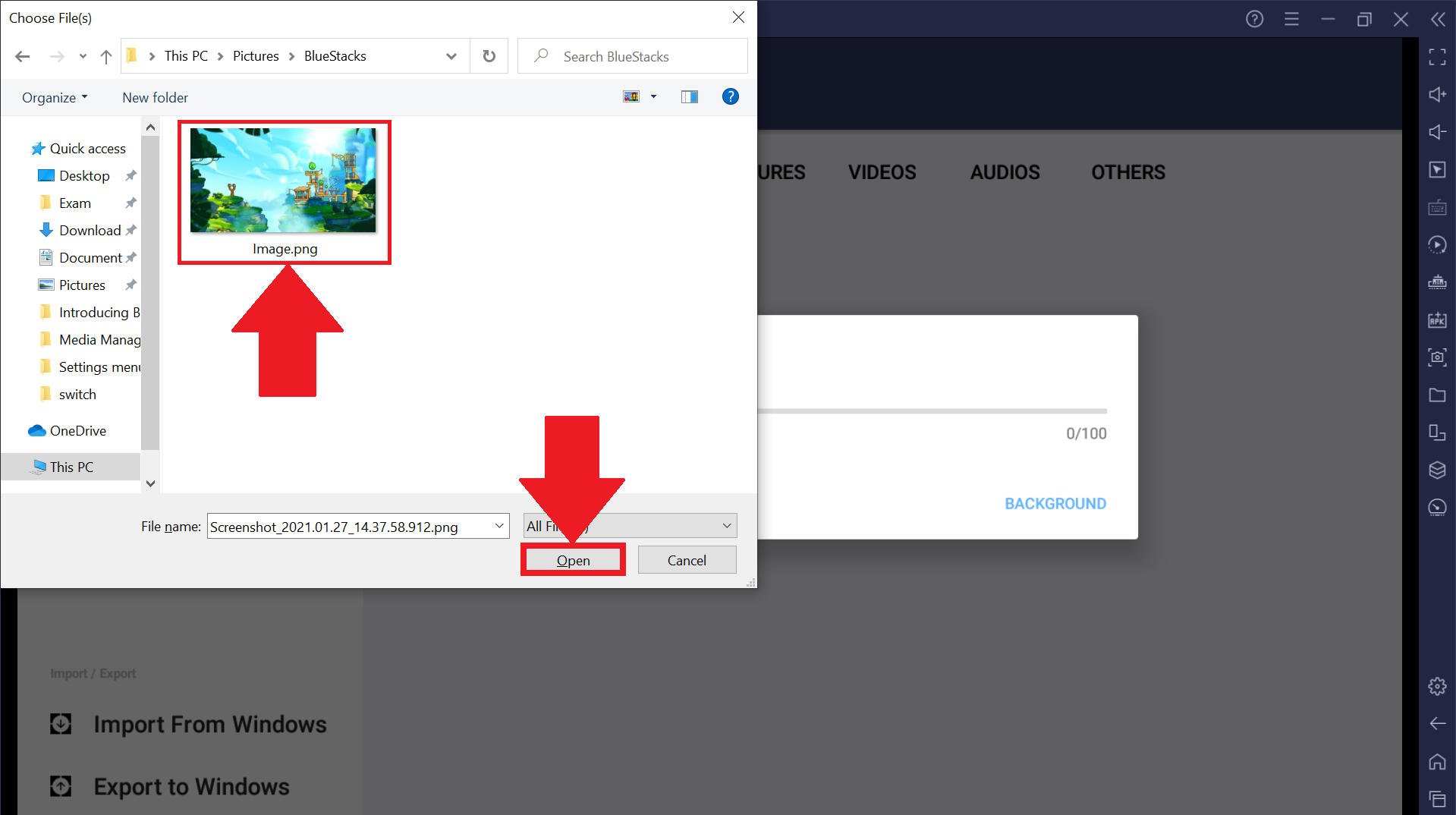 4. The selected file will now get imported to BlueStacks 5 and it will appear under the Imported Files tab.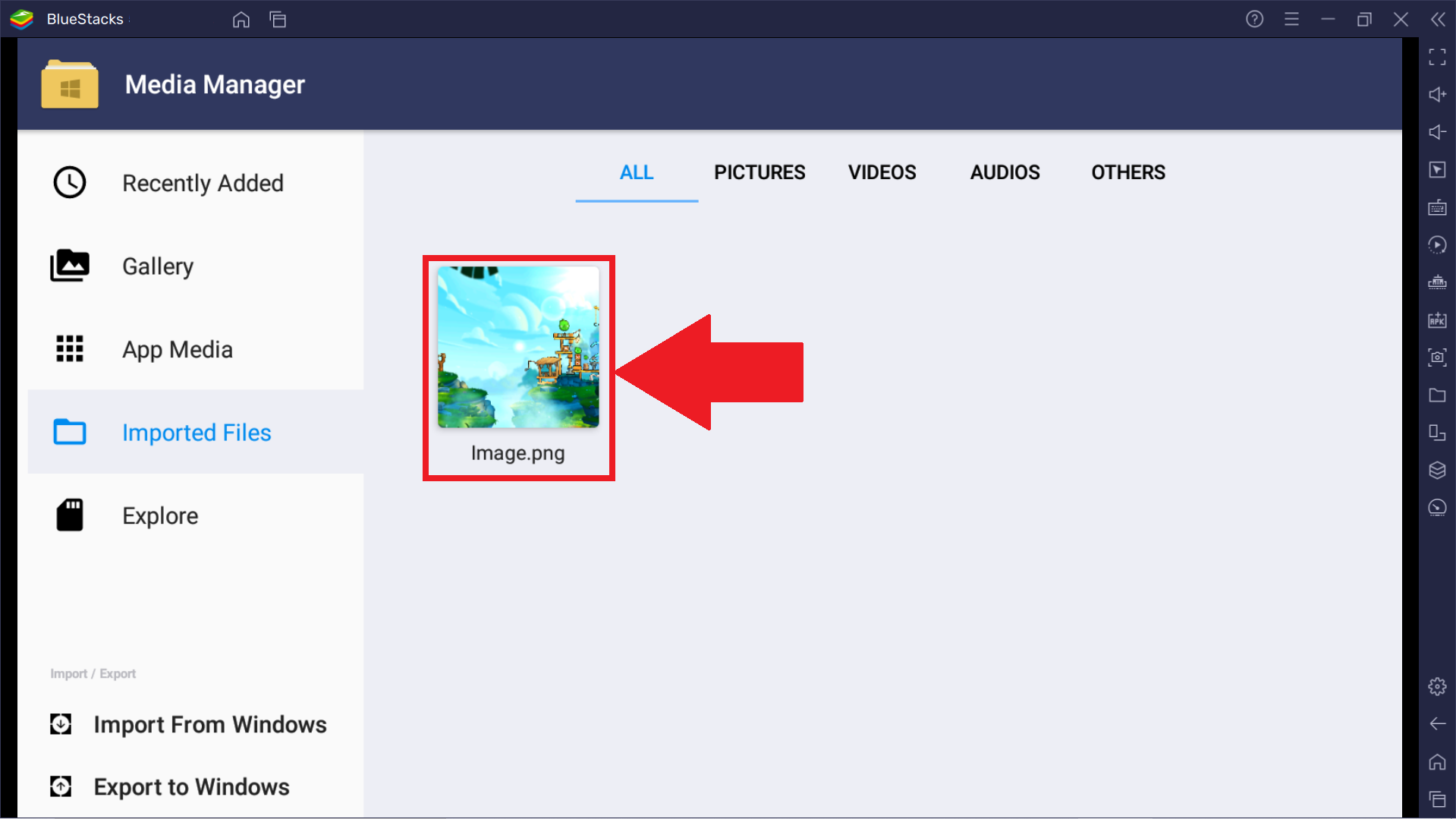 How to transfer media files to PC from BlueStacks 5
1. Open the Media Manager within BlueStacks 5 and hold the left-click of your mouse on the file you wish to export.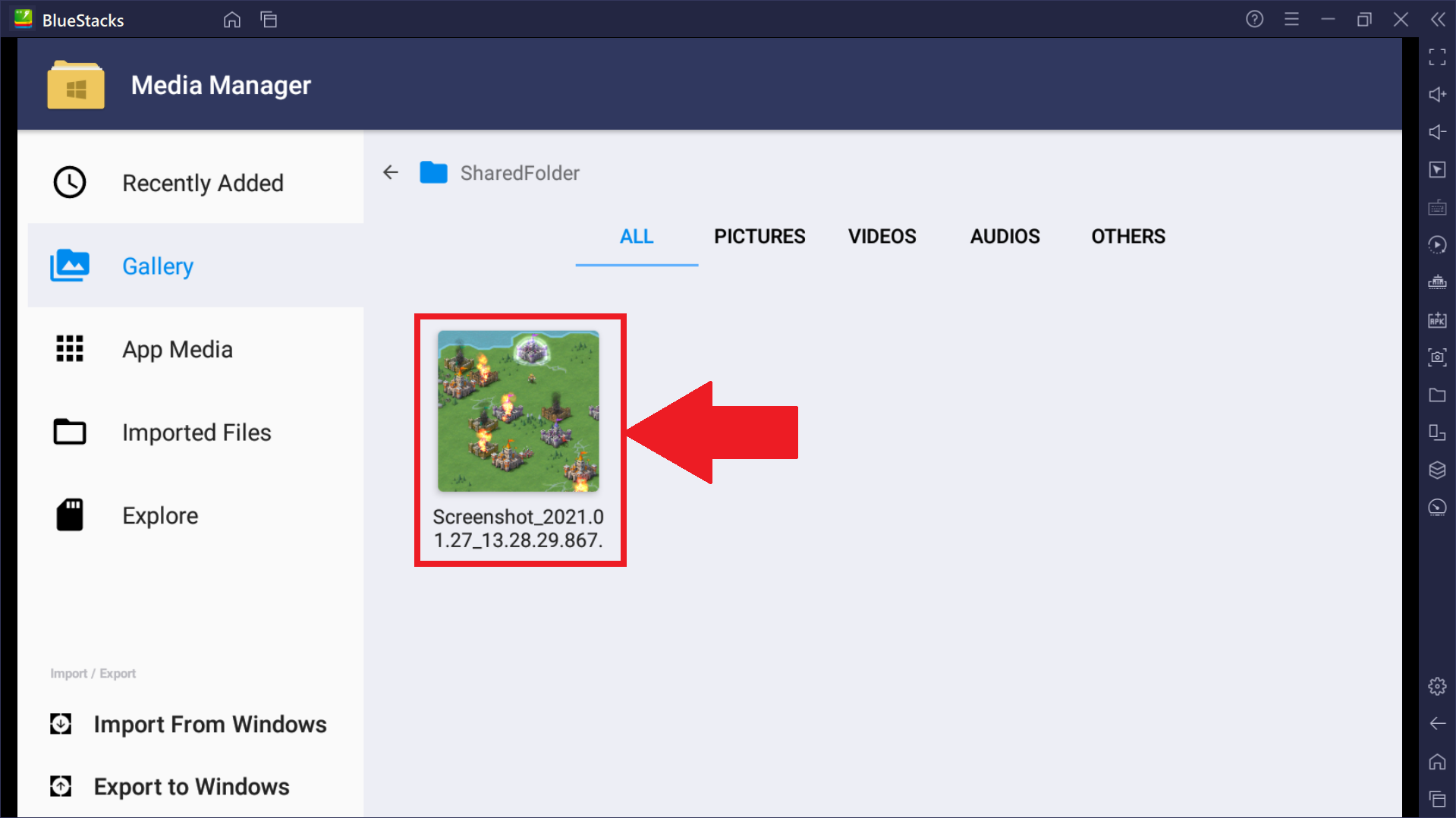 2. Once you have selected the file, click on "Export to Windows", as shown below.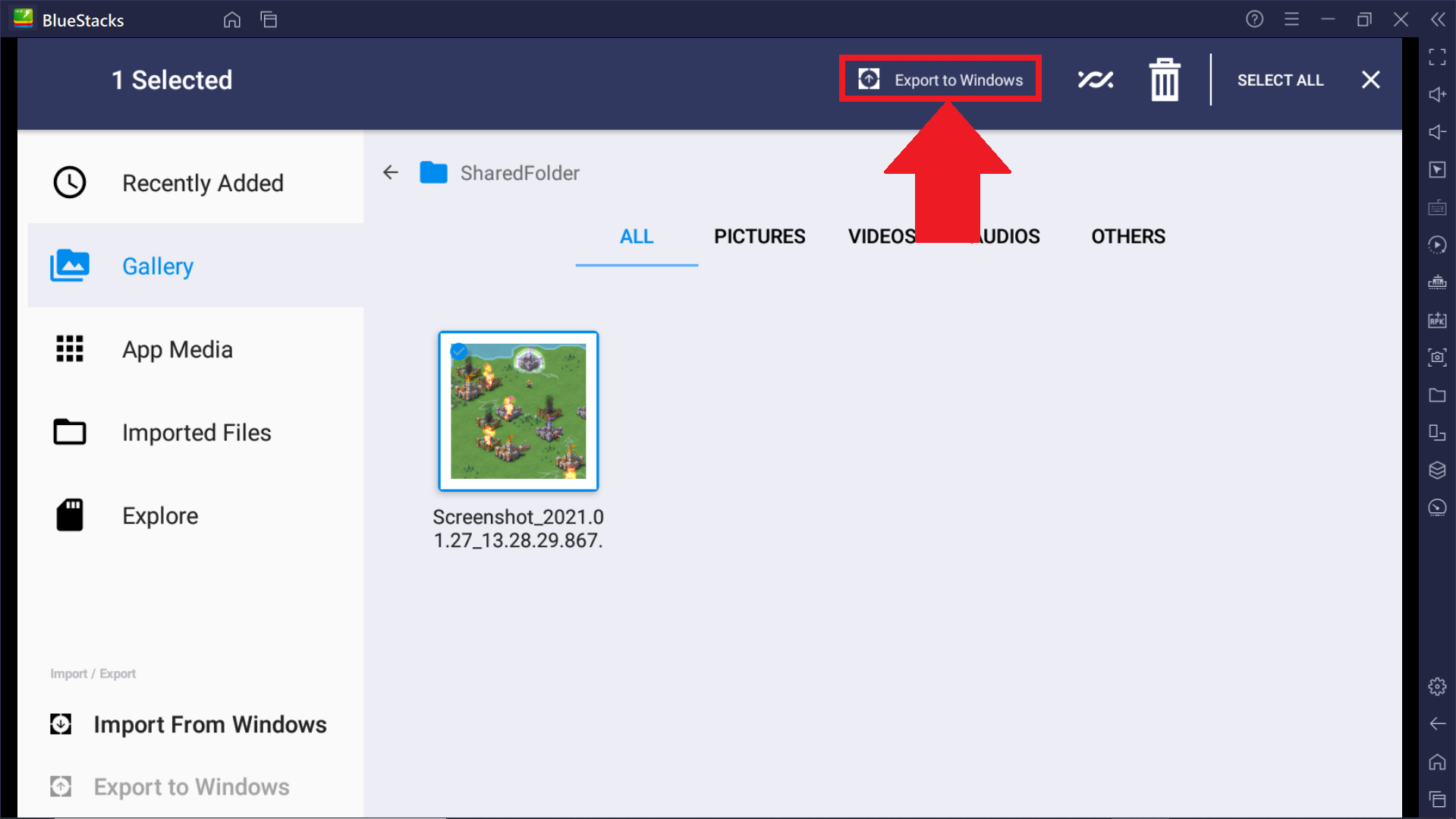 3. A Windows Explorer pop-up will appear. Here, navigate to the folder where you want to store the media file and click on "Select Folder".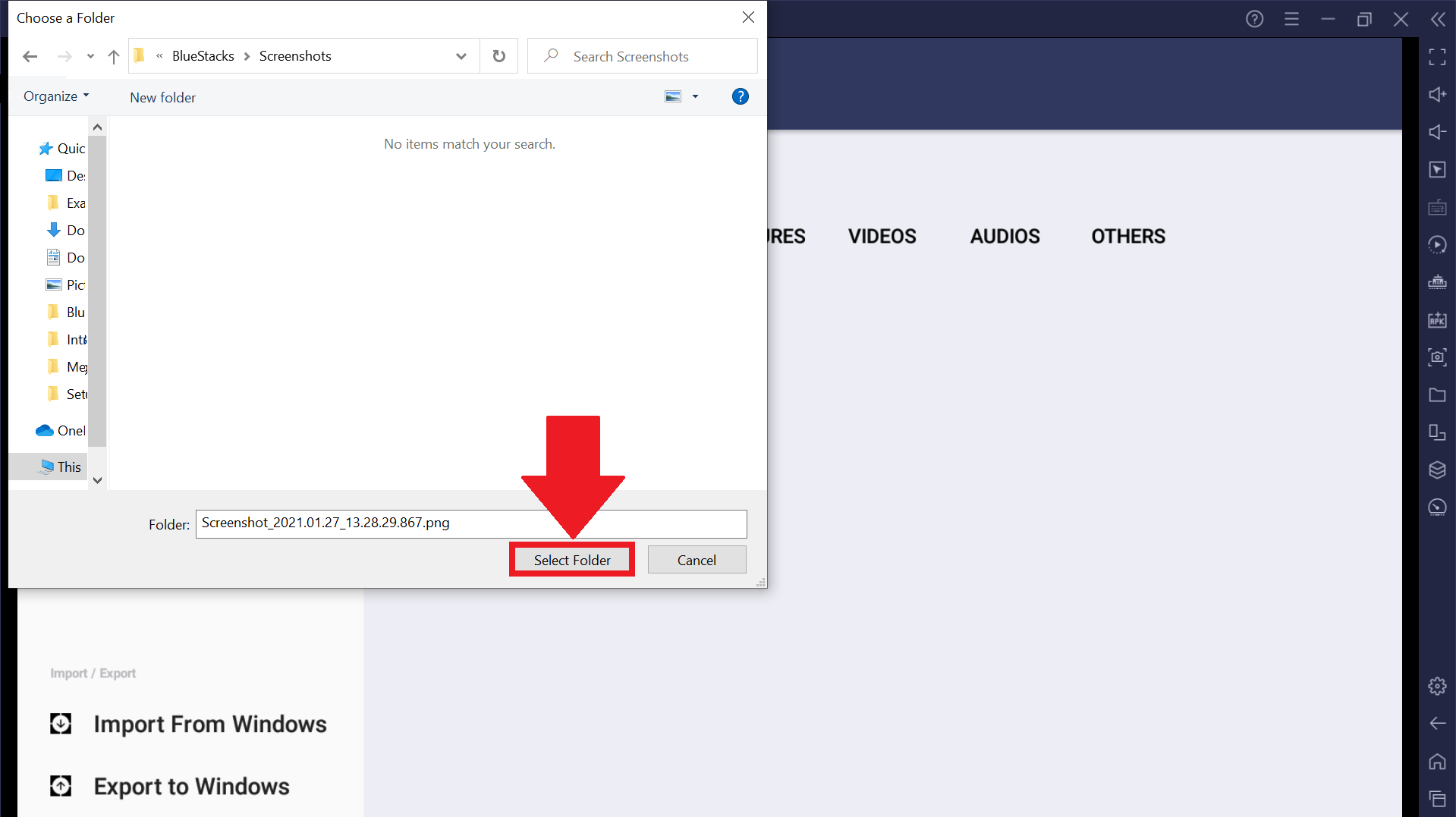 4. Your media file will now be saved on your PC.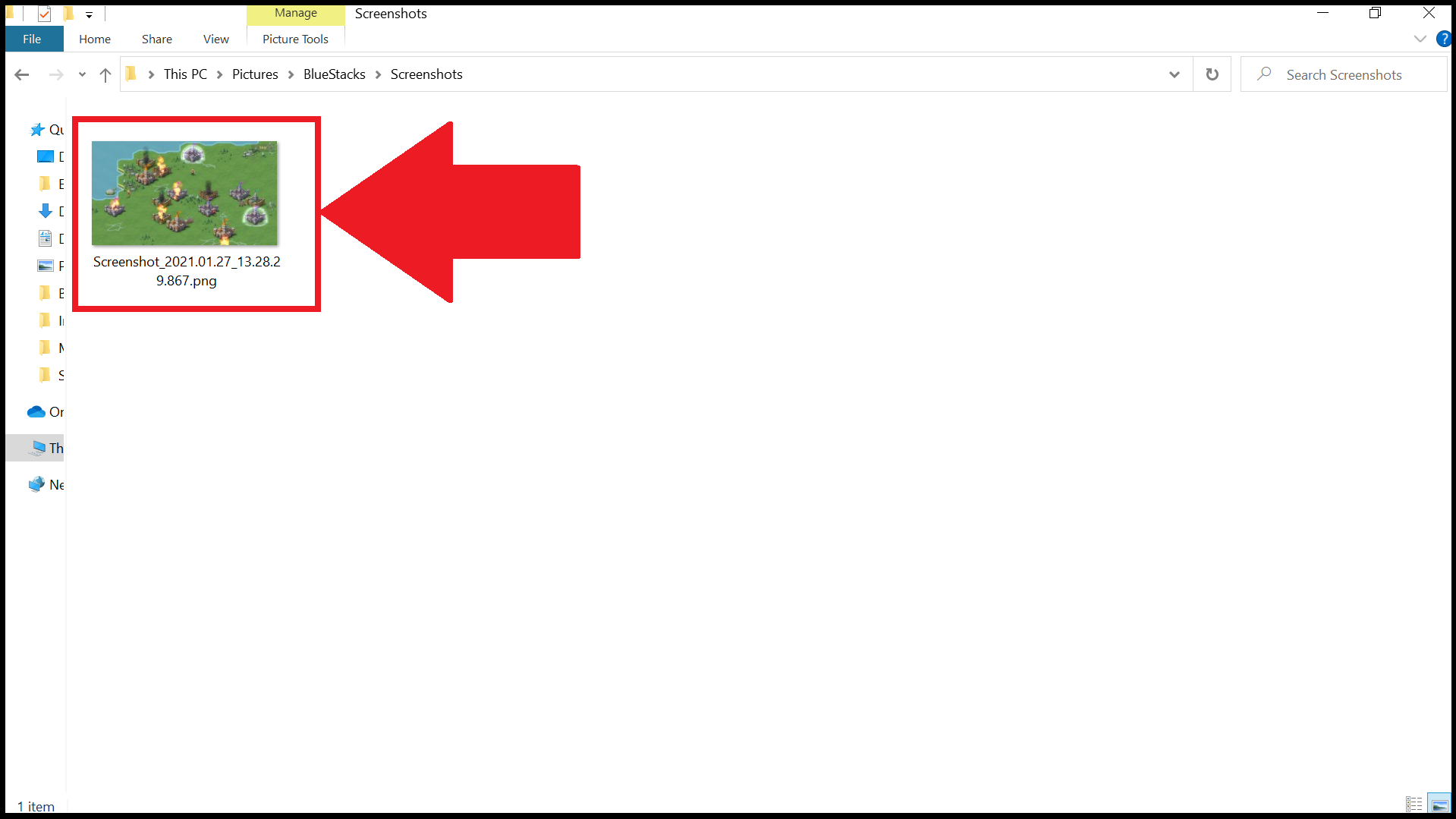 ---
Thank you for choosing BlueStacks. We hope you enjoy using it. If you have any further questions, please contact us at support@bluestacks.com. Happy Gaming!