How will this help?
BlueStacks automatically creates a shortcut for your apps whenever you download them from Google Play Store.
However, in cases where a shortcut for an app is not created automatically for some reason, BlueStacks lets you add a desktop shortcut for the same.
Click on the links below to learn more.
---
How can I ensure that a shortcut is created upon installation?

1. Launch BlueStacks 5 and open the settings menu by clicking on the hamburger icon on the top right or the gear icon in the Side Toolbar.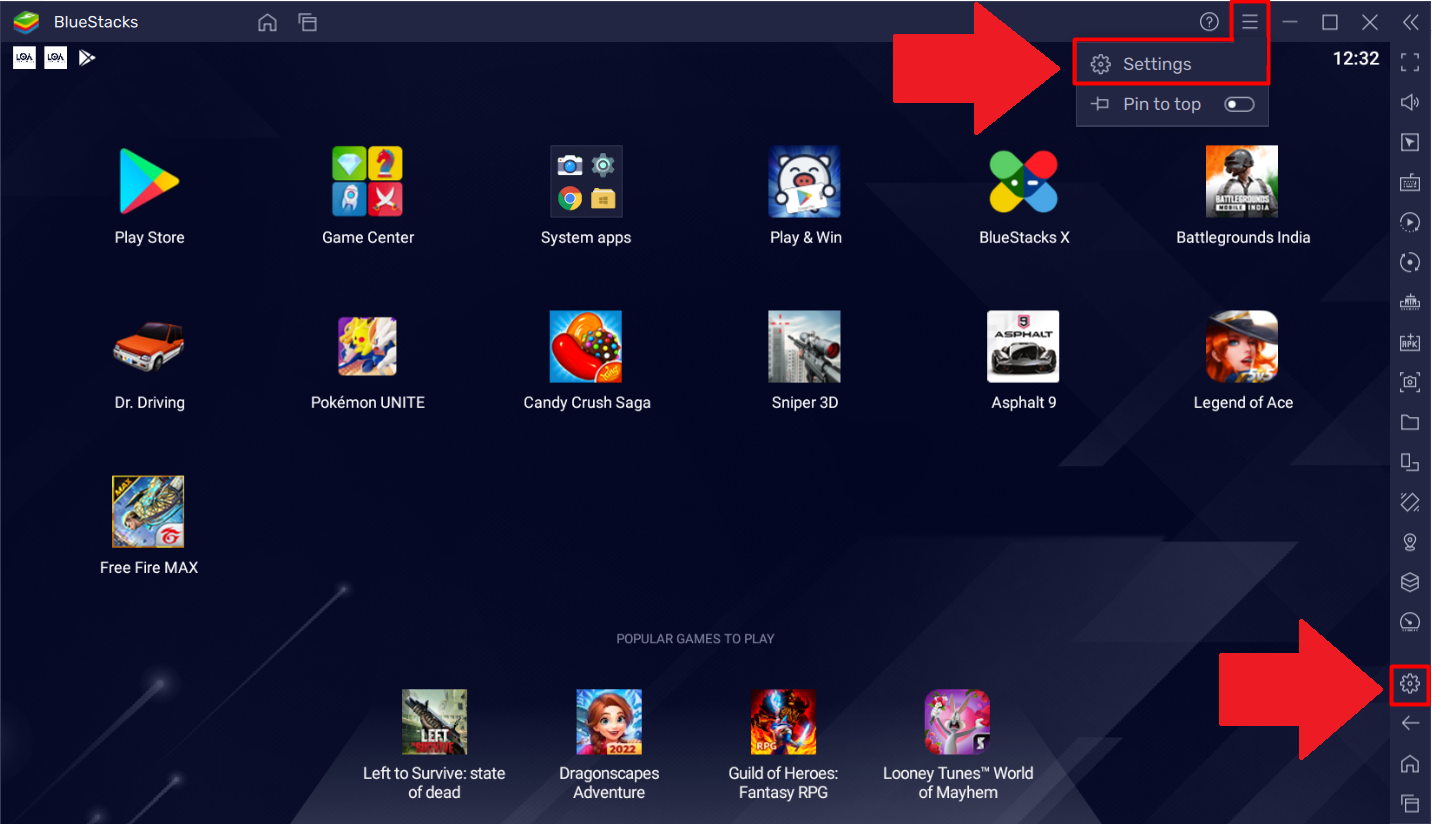 2. Next, look for "Create desktop shortcuts for apps after installation" within the "Preferences" tab. Ensure that this setting is enabled. If it is not, click on the toggle button to enable it. Click on "Save changes" when you are done. This will now create shortcuts for all the the apps that you install on BlueStacks 5.
NOTE: To create shortcuts for apps that were already installed when you enabled this, please follow the steps in the next section.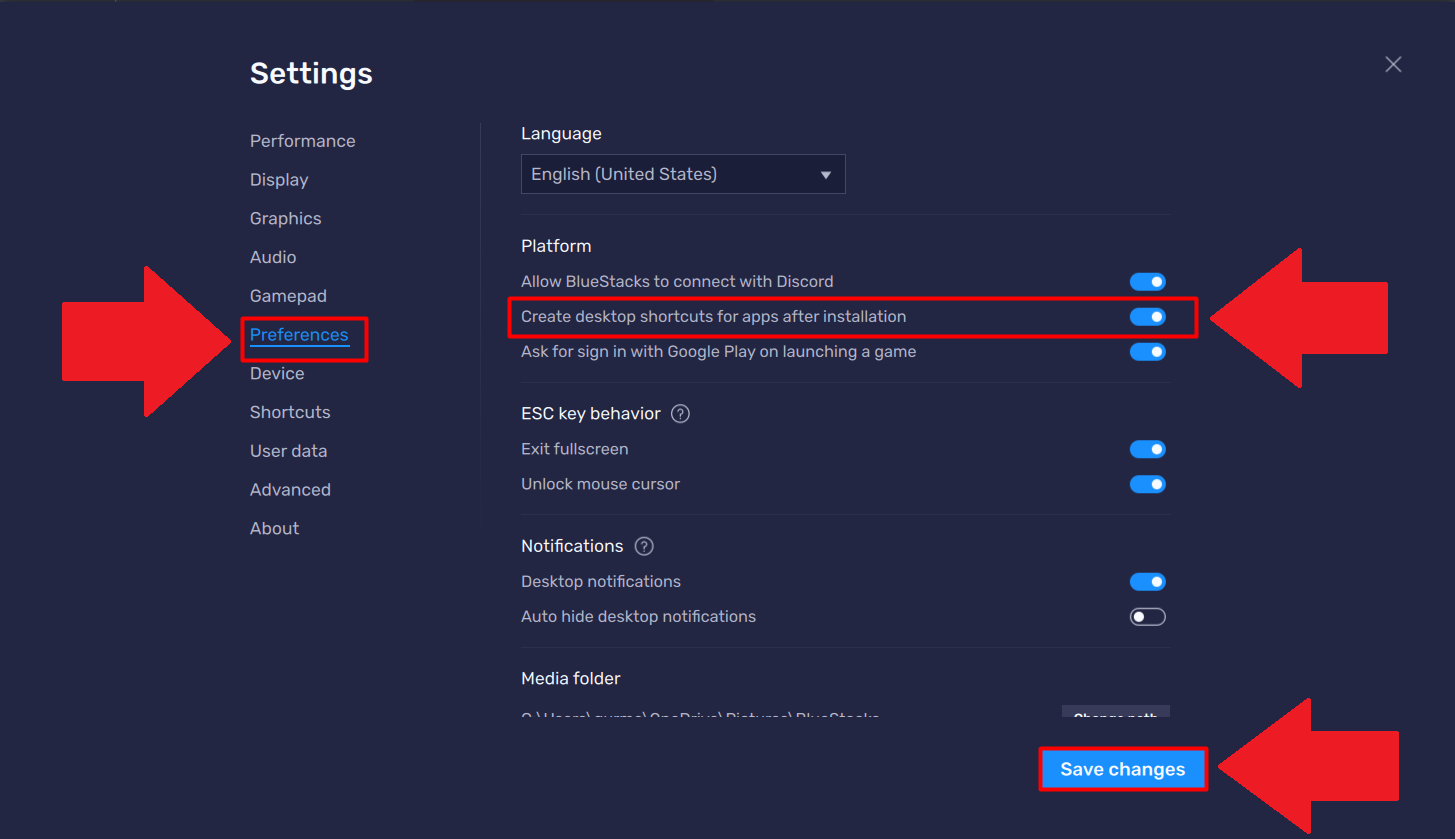 ---
How can I create a desktop shortcut for an app myself?
BlueStacks 5 lets you create a desktop shortcut for an app if it was not done automatically, or you wish to create it yourself.
1. Launch BlueStacks and select the app from the home screen, for which you want to create a desktop shortcut. For example, let's select "Free Fire MAX", as shown below.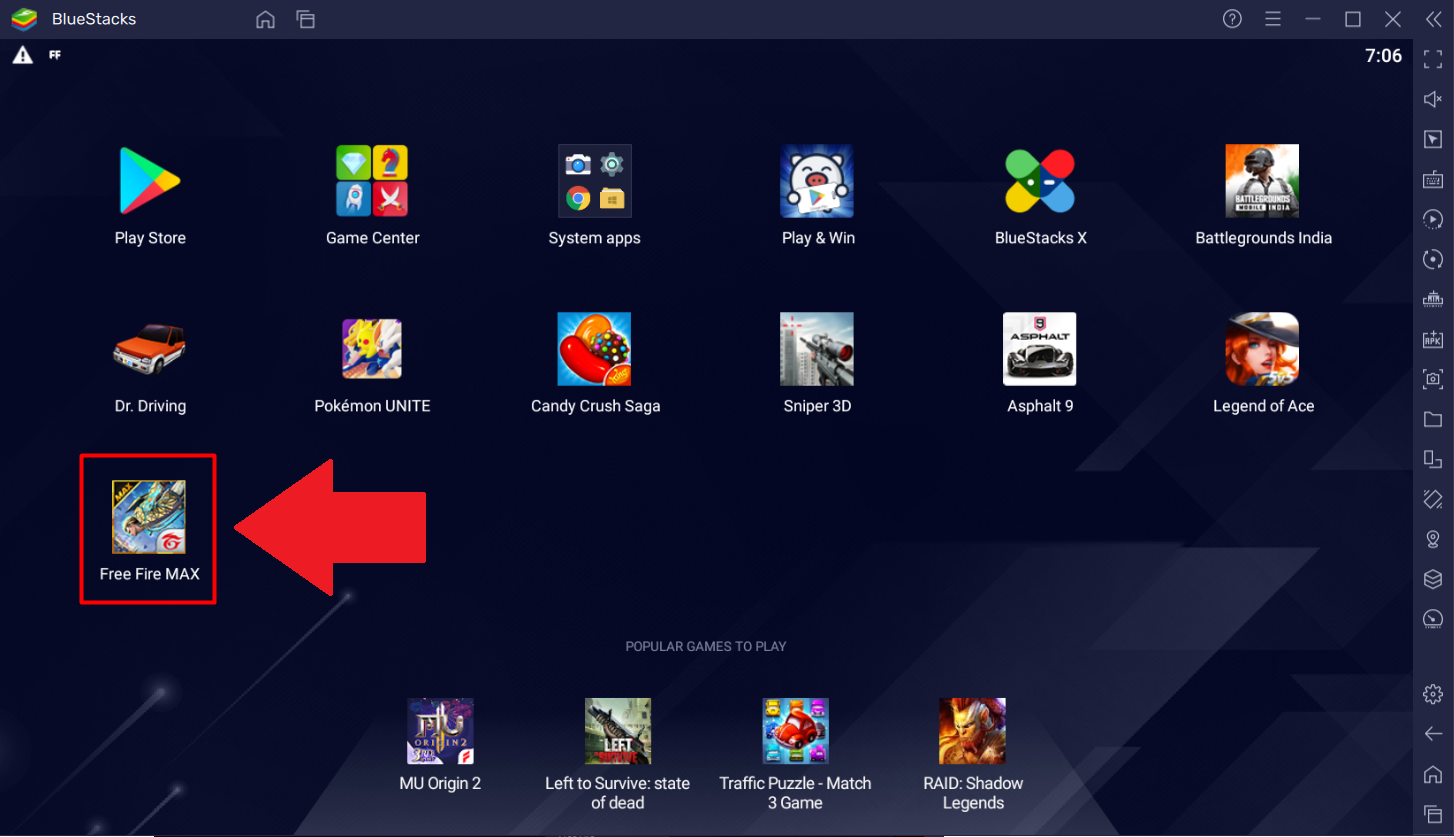 2. Now press and hold the left click on the app icon. A menu will open.
Here, click on "Desktop shortcut".
3. A shortcut for your app will be created on the desktop, as shown below.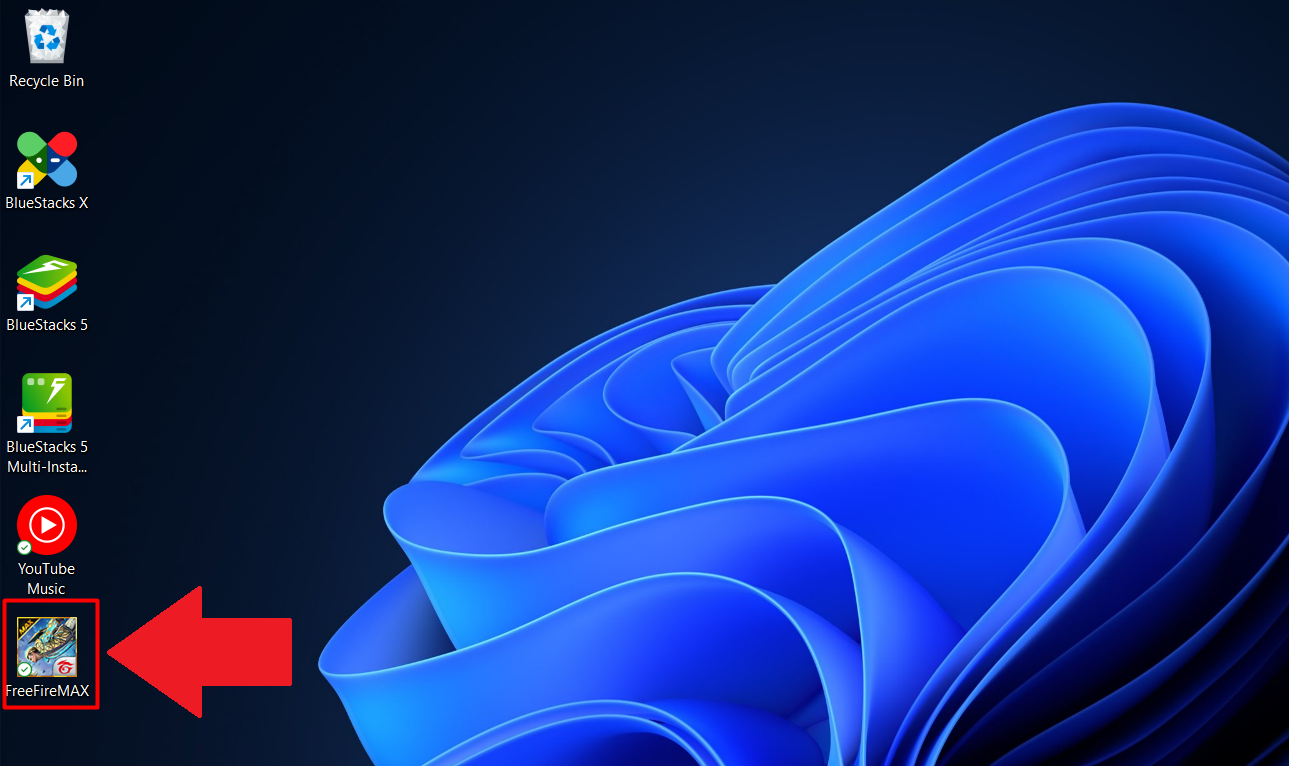 ---
Thank you for choosing BlueStacks. We hope you enjoy using it. Happy Gaming!