How will this help?
If you have multiple cameras installed on your desktop/laptop and are having trouble using a certain camera or require better quality, you can choose the camera best suited for your needs on BlueStacks 5.
To do this, simply head over to the Settings menu and make the desired selection under the "Devices" tab on the latest version of BlueStacks 5.
Download the latest version of BlueStacks 5
---
How can I do this?
When you launch an app on BlueStacks 5 where you use the camera, you will get a message informing you that multiple cameras are detected.
You can then change your default camera by following the steps mentioned below.
1. Go to the "Settings" menu by clicking on the gear icon available in the side toolbar.
2. Click on the "Devices" tab.
3. Under the "Camera" option, select the camera you wish to use.
NOTE: Virtual cameras are not supported by BlueStacks. If you choose a virtual camera from the list of options available, you will get an error message stating that "The device is not supported."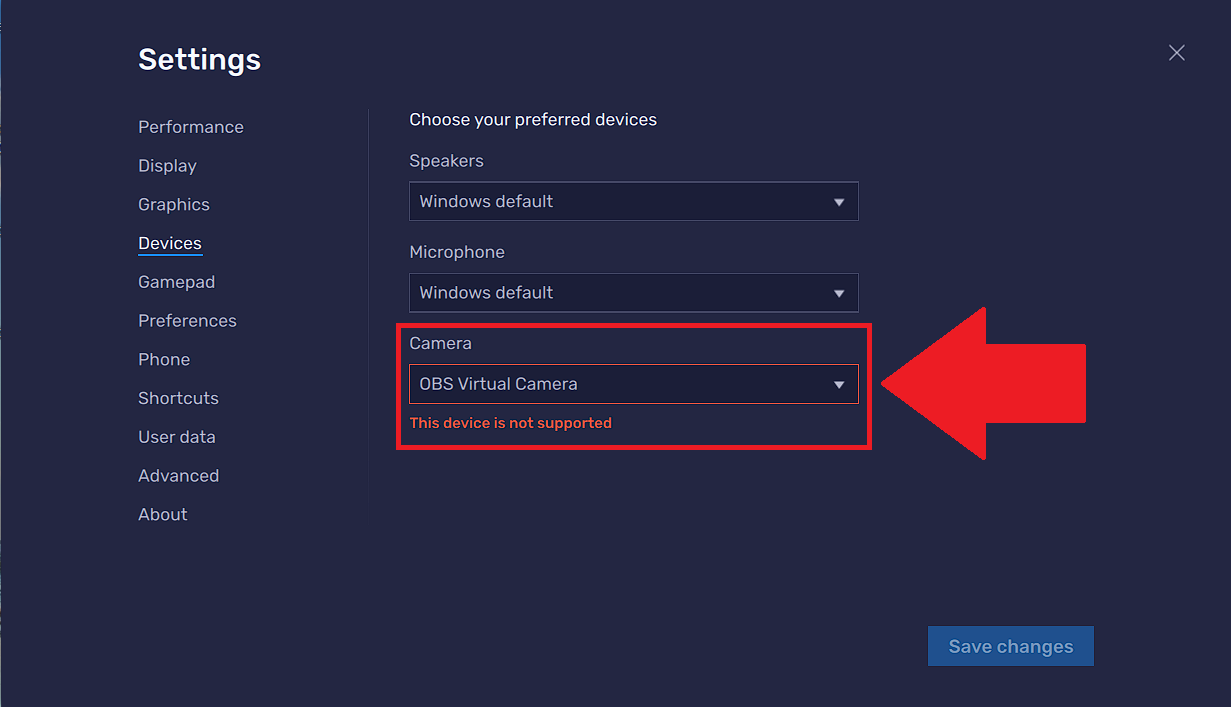 4. Once you have made the selection, click on "Save changes".
You can now continue using BlueStacks 5 with the camera of your choice and get the most out of all your apps where you use a camera. Click away without a worry!
---
Thank you for choosing BlueStacks. We hope you enjoy using it. Happy Gaming!