How can I do this?
You can uninstall the OG Store from your desktop/laptop by following the steps given below. If you wish to delete your OG Store account, click here.
1. Click on the Windows Start button, type "Control Panel" in the search box and click on "Open" to launch the Control Panel App.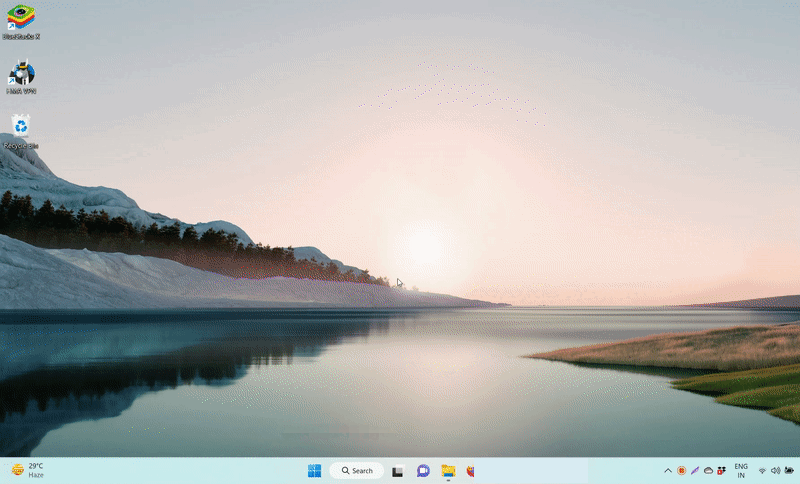 2. On the Control Panel menu, click on "Programs" and then click on the "Programs and Features" option.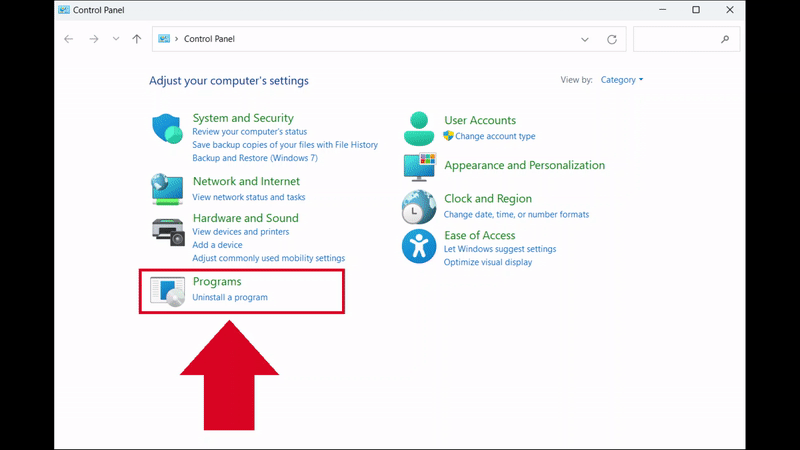 3. Scroll through your installed programs and select "BlueStacks Services". Right-click on it and select "Uninstall".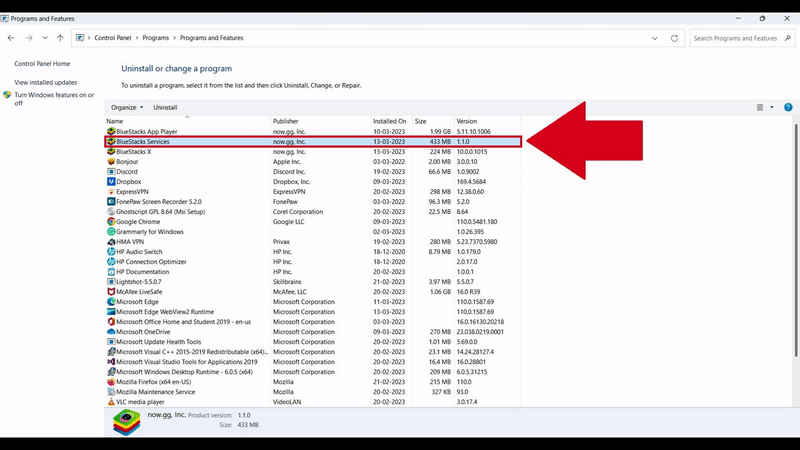 The OG Store will be uninstalled from your desktop/laptop.
NOTE: The steps are for Windows 11 and may vary slightly if you are on another version of Windows.
Important information:
To delete your account, please send an email to wallet.support@now.gg from the email address associated with your OG Store account. This is important for verifying the ownership of the account and protecting any valuable assets that might be linked to it.
The support team will review your request and proceed with the account deletion process.
NOTE: Once your account is deleted, all associated data and assets will be permanently removed and cannot be recovered.
If you have any questions or need assistance during the process, please feel free to reach out to the support team for help. We will be happy to assist you.
---
Thank you for choosing BlueStacks X. We hope you enjoy using it. Happy Gaming!