With the OG Store, you can earn various rewards, such as:
Rare in-game items
Discounts on in-game currencies and items
Special deals
...and more!
When you earn a reward, you will see a notification on the bottom right of your screen, as shown below. Click on the button within the notification to get started, or open the OG Store manually, and follow the steps in the next section.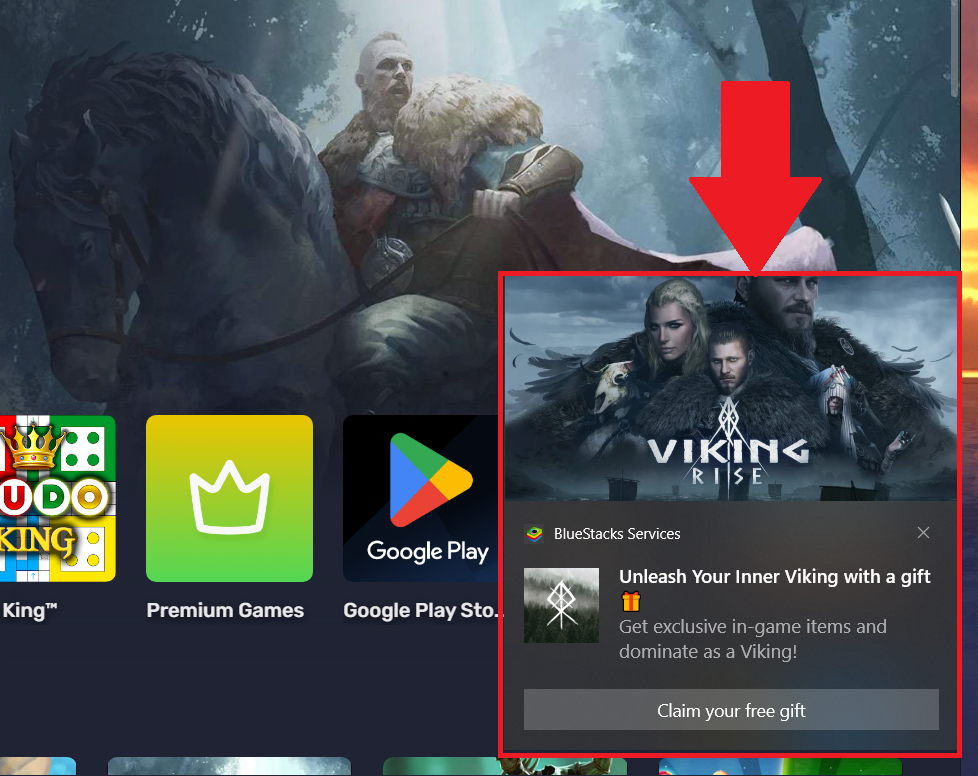 ---
How can I claim and redeem my rewards?
1. Within the OG Store, click on the "Rewards" tab at the bottom of your screen, as shown below.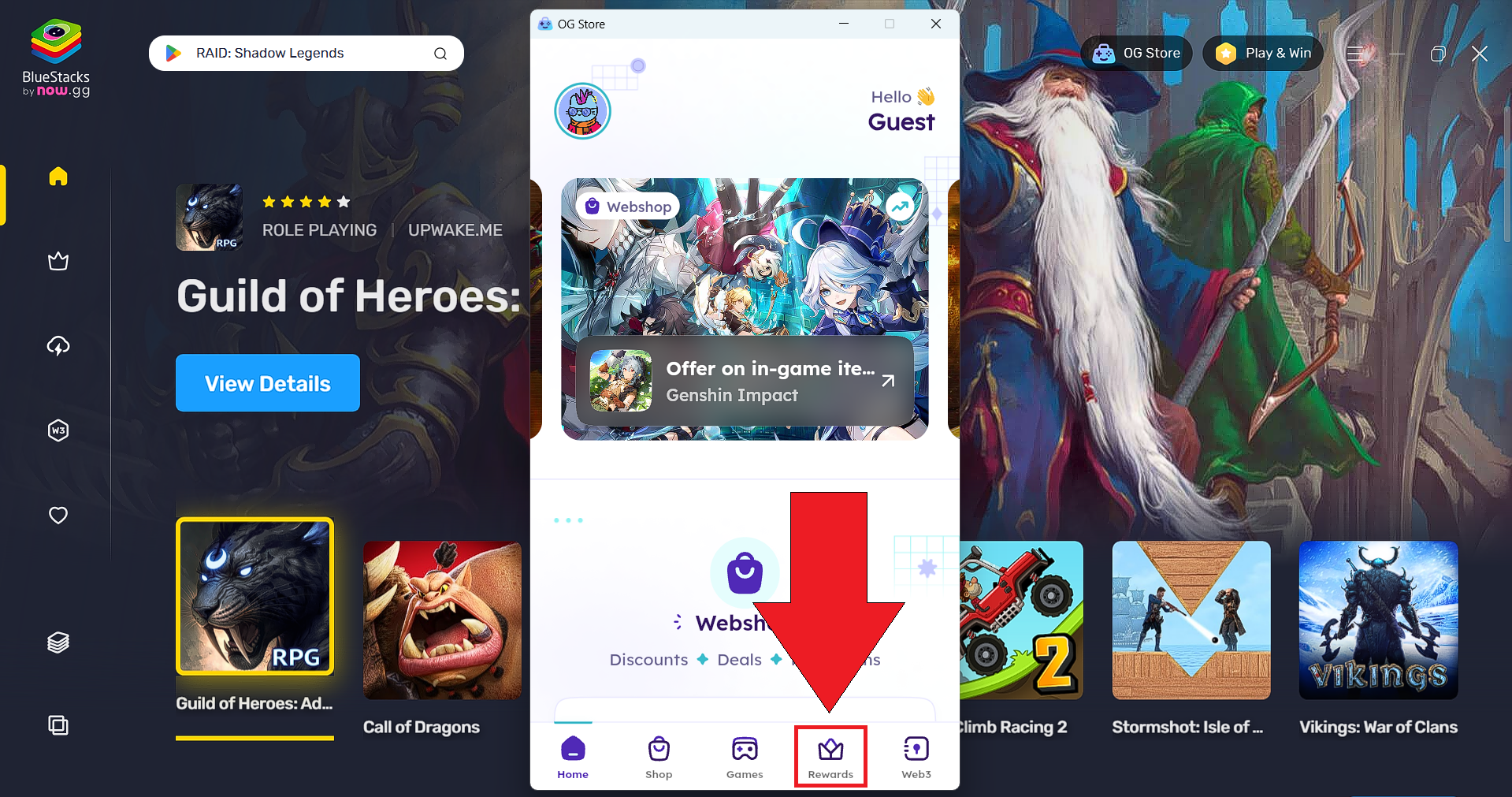 2. After signing in, you will be able to see any unclaimed rewards, as shown below. Click on the reward you wish to claim.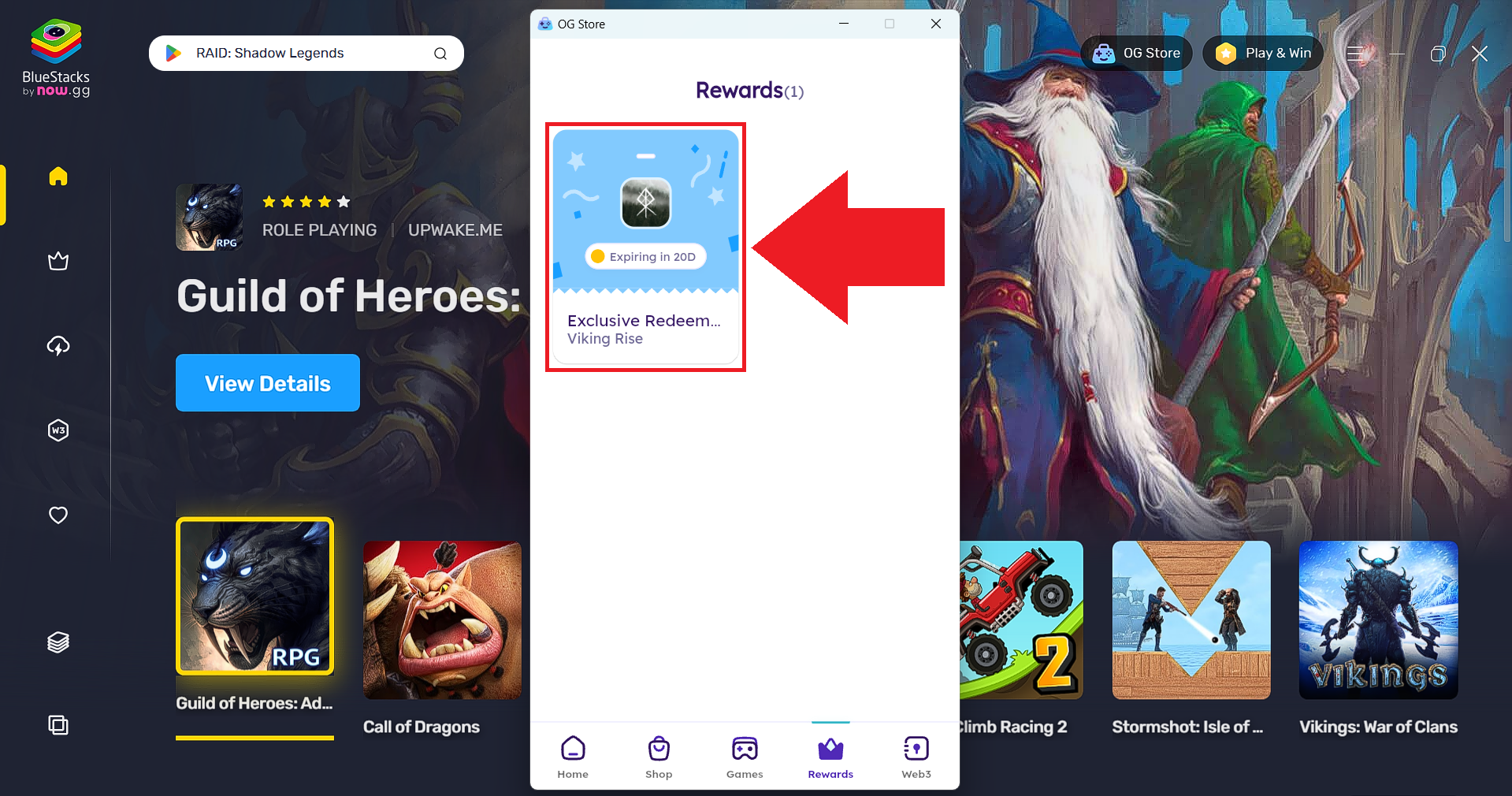 NOTE: In the detailed page of the reward, you can also scroll down or click on the downward-facing arrow to see any associated perks with your reward, if available.
3. Next, click on "Reveal code" or "View code", as shown below.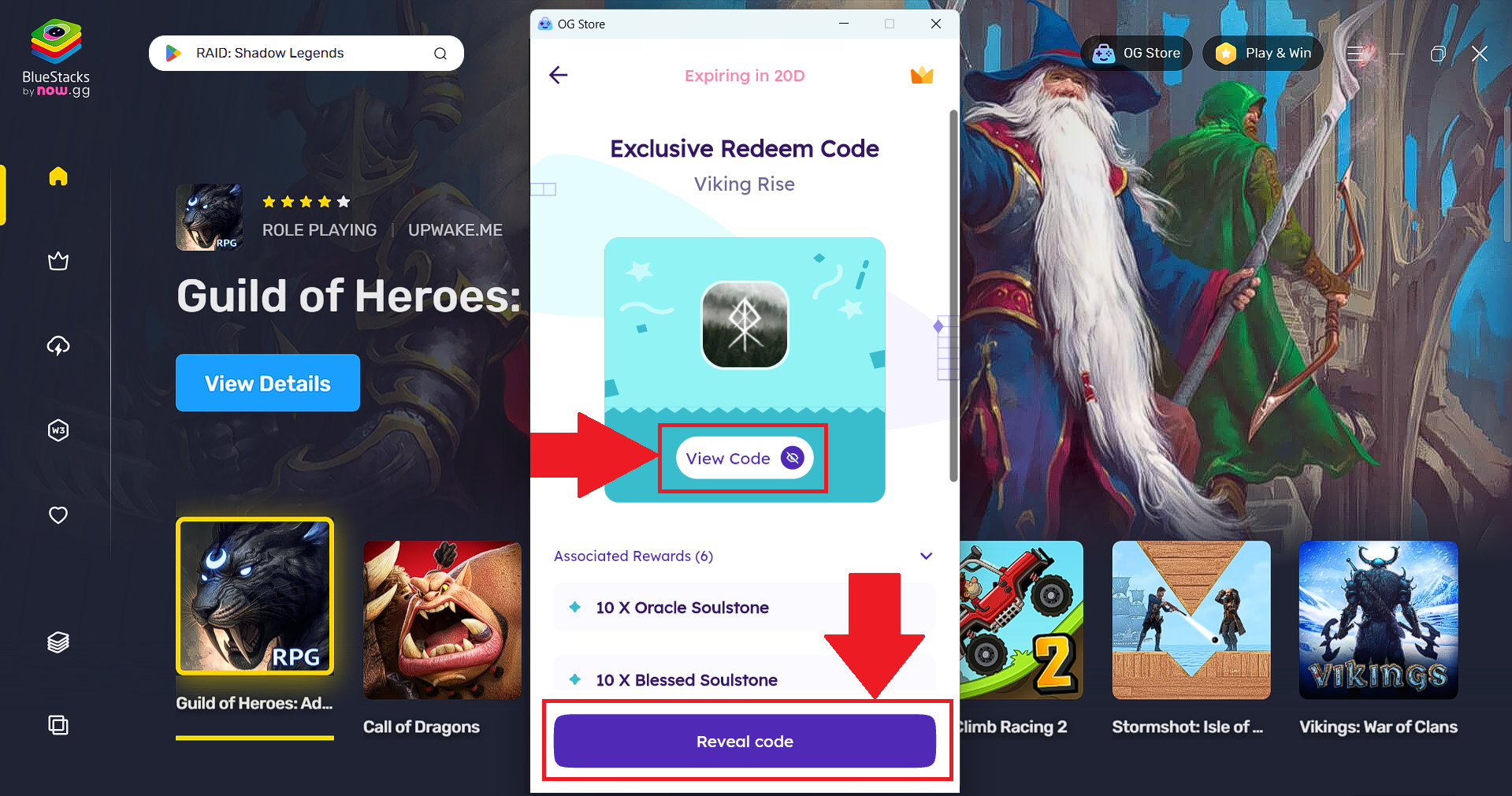 4. You will then be able to see your code. Click on either:
Copy: To copy the code to your clipboard
Redeem: This will open the BlueStacks App Player if it is installed, where you can redeem your reward.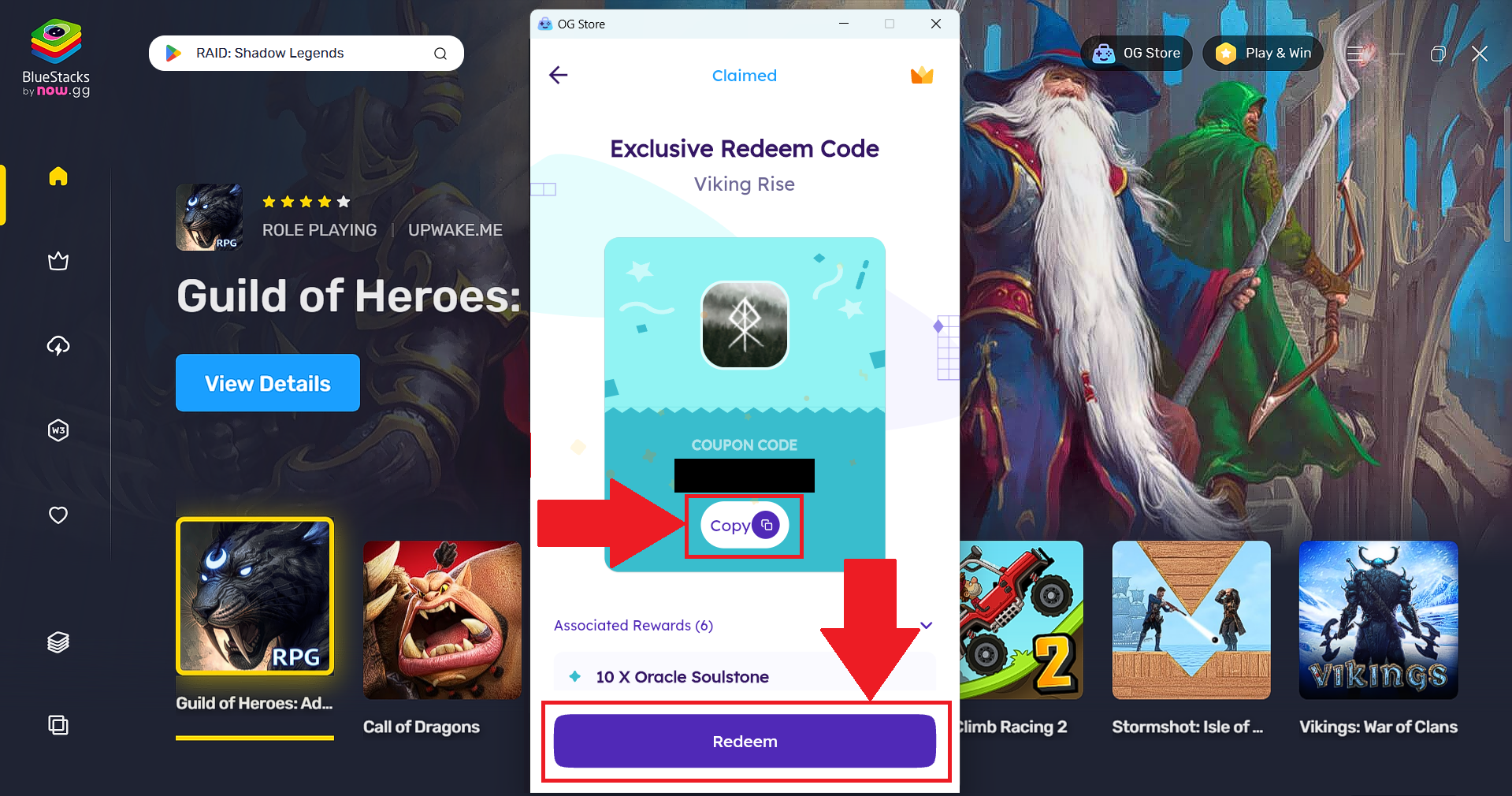 ---
Thank you for choosing BlueStacks X. We hope you enjoy using it. Happy Gaming!