Purpose
This article provides the steps to sync the progress of Merge Dragons by linking it to your Facebook account while playing on BlueStacks.
Benefits
All users who play Merge Dragons game will be able to save and retrieve their progress safely.
Audience
Users who play Merge Dragons on BlueStacks.
BlueStacks versions affected
All versions of BlueStacks.
Geo's affected
All Geo's where the game is available.
Steps:
You may install BlueStacks from our official website www.bluestacks.com. After installation is complete, you may search for Merge Dragons on BlueStacks.
(This article describes how you can install an app / game on BlueStacks.)
Upon launching the game you will see three icons Home, Settings, and Cloud available on the bottom left of the game home screen.
Select cloud icon, as shown in the screenshot below: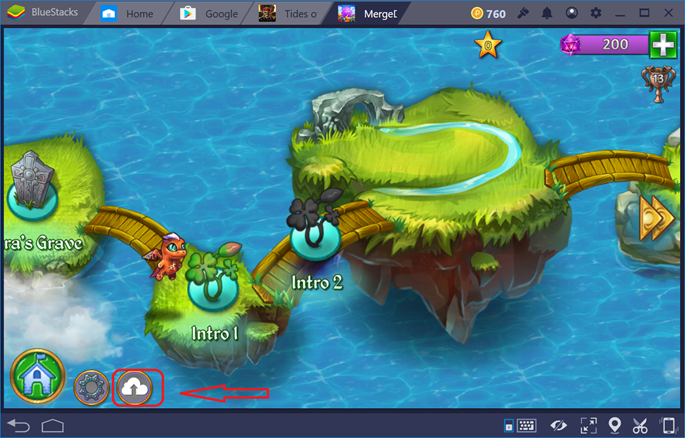 Click on the cloud Button, to open the Cloud settings. Click on the Tap to connect to cloud save button adjacent to the Facebook icon. It will open the Facebook, login page.
You may now login with your Facebook credentials.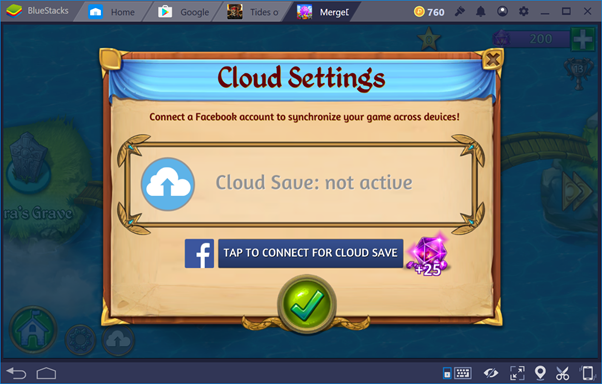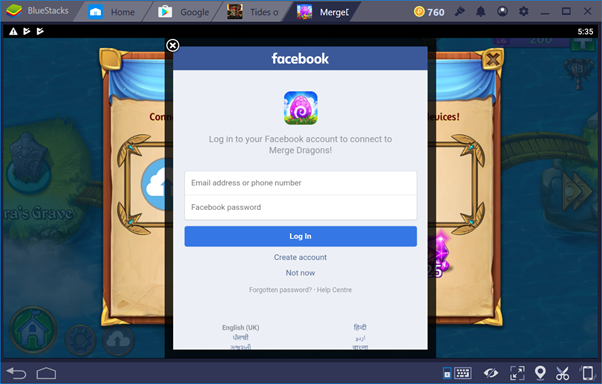 After successfully connecting with Facebook, it will start saving your game progress and you can retrieve the progress whenever required as shown in the image below.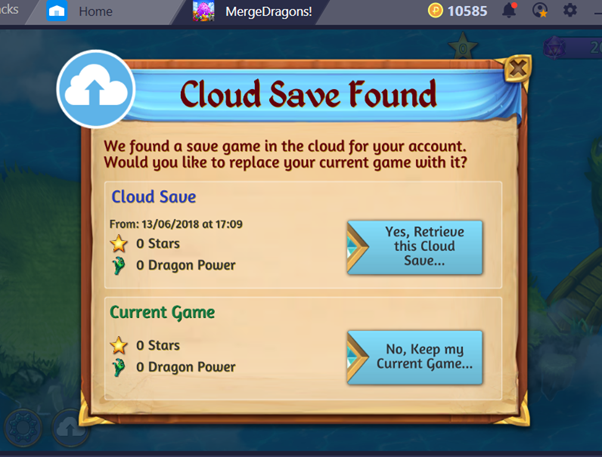 We genuinely appreciate you for choosing BlueStacks. We hope you enjoy using it. If you have any further questions, please contact us at support at bluestacks dot com. Thank you very much.
Last updated on June 13, 2018.