Purpose

This article will acquaint you with the dedicated game settings in PlayerUnknown's Battlegrounds (PUBG) Mobile on BlueStacks 4.

Benefits

You may run PUBG Mobile on various resolution standards like High-Definition and Full High Definition and Quad High Definition.

BlueStacks versions affected

BlueStacks version: 4.150 or above.

Audience

All the users of BlueStacks 4.

Geo's affected

All Geo's

Steps
1. Click on the Bulb icon to open the game guidance window on the right side of BlueStacks app player. By default, the guidance window opens automatically when you launch the game.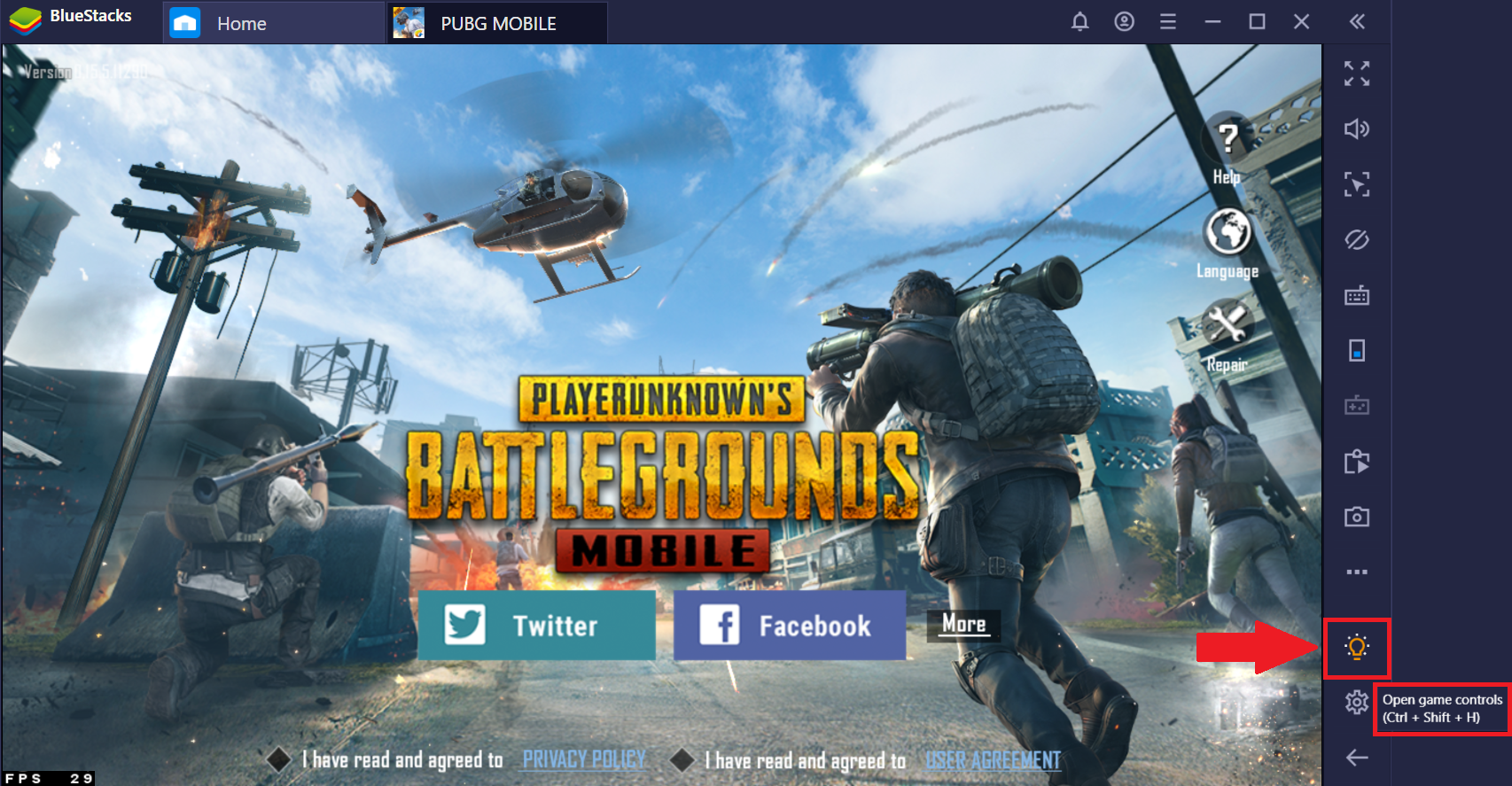 2. Click on Settings, which will display several options to access the game settings to improve the graphics quality and enjoy a more immersive gaming experience.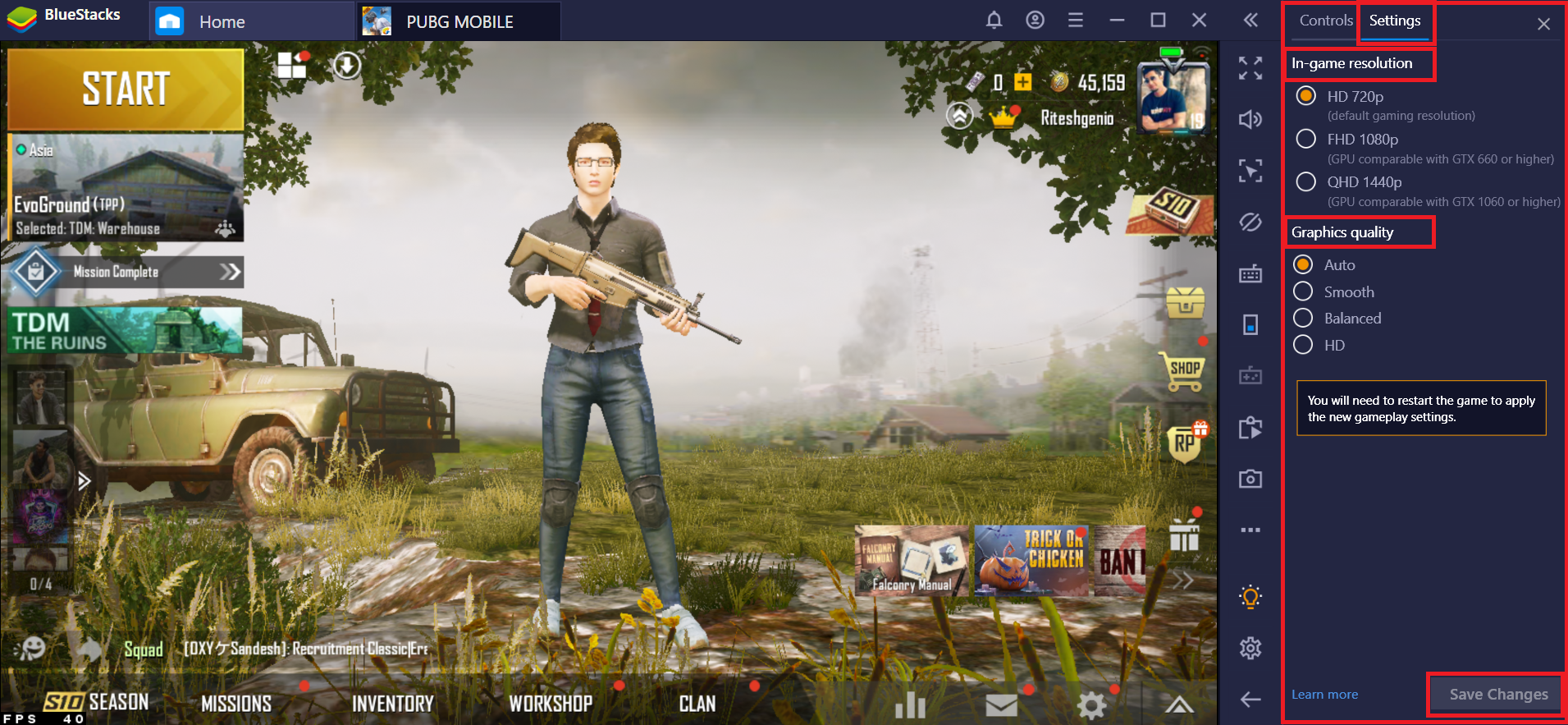 a) In-game resolution: Here you can change the in-game resolution. Setting up higher resolution will utilize more system resources, but will also deliver high-end graphics
b) Graphics quality: It defines how good the elements of the in-game environment look. Selecting HD graphics results in sharper and crisp textures but at the cost of a heavier load on your Video Graphics card.
c) With the Learn more option, you can read about the dedicated game settings.
Click on Save Changes, and restart the game for the changes to take effect.
For more information on the corresponding key mapping, please click here.
We genuinely appreciate your choice of BlueStacks for playing mobile games . We hope you enjoy using it. If you have any further questions, please contact us at support at bluestacks dot com. Thank you very much.
Last updated on November 21, 2019.