Purpose and benefits
You will be able to change the mouse sensitivity in shooting games on BlueStacks 4.200 and below.
Audience
Gamers who enjoy playing shooting games on BlueStacks.
Geo's affected
All geo's.
Steps
By following the steps stated below the user can change the mouse sensitivity in games like PUBG: Mobile, Call of Duty: Mobile, Free Fire, etc.
1. Open any shooting game, for example, Free Fire from the BlueStacks Home as shown below.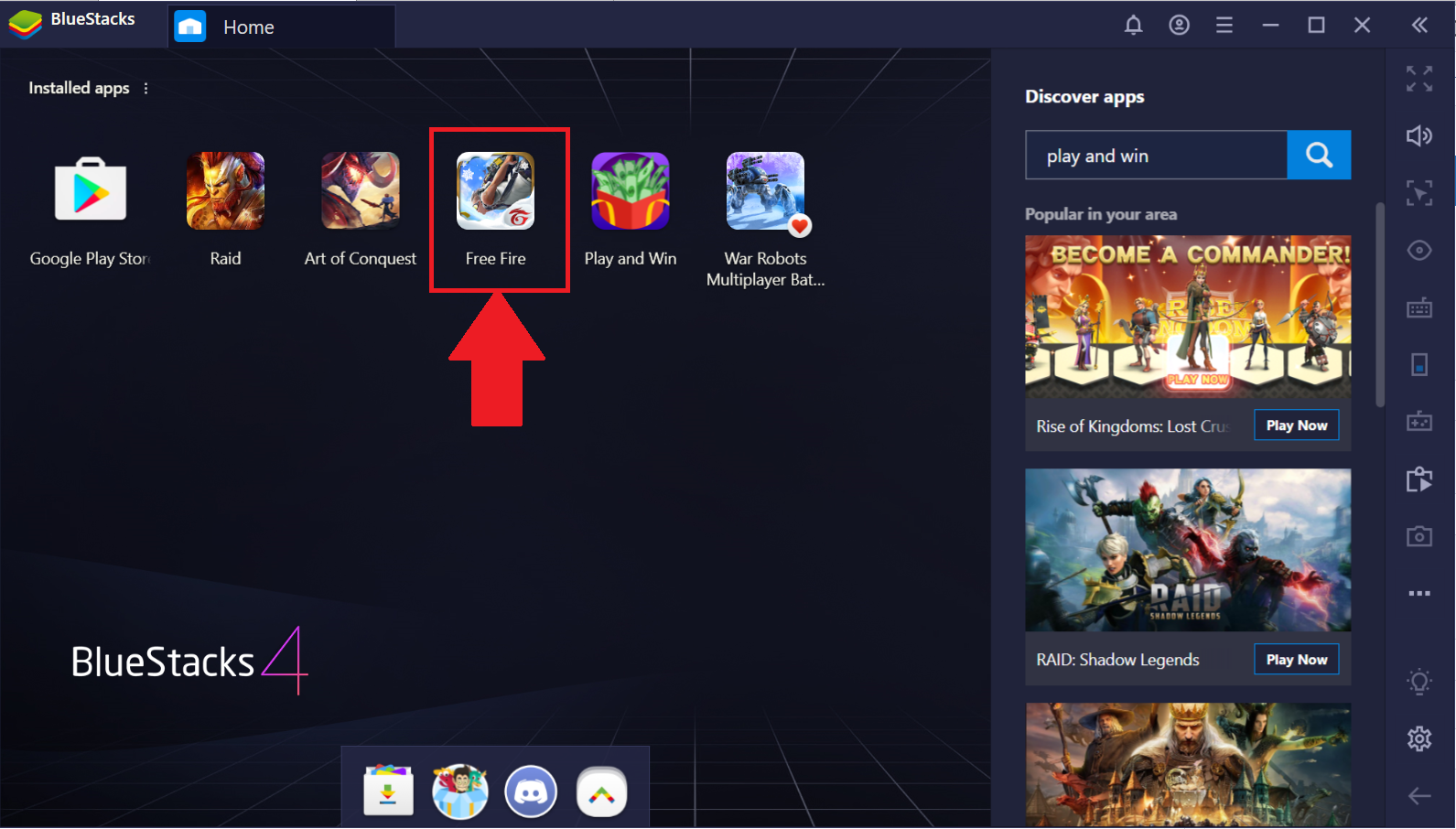 2. Open advanced game controls option by clicking on the keyboard icon from the BlueStacks sidebar, the icon will be clickable after the game launches.
3. You will be directed to the Advanced game controls option where you can edit your game controls. Here you can change the mouse sensitivity with a right-click on the Aim, pan and shoot button.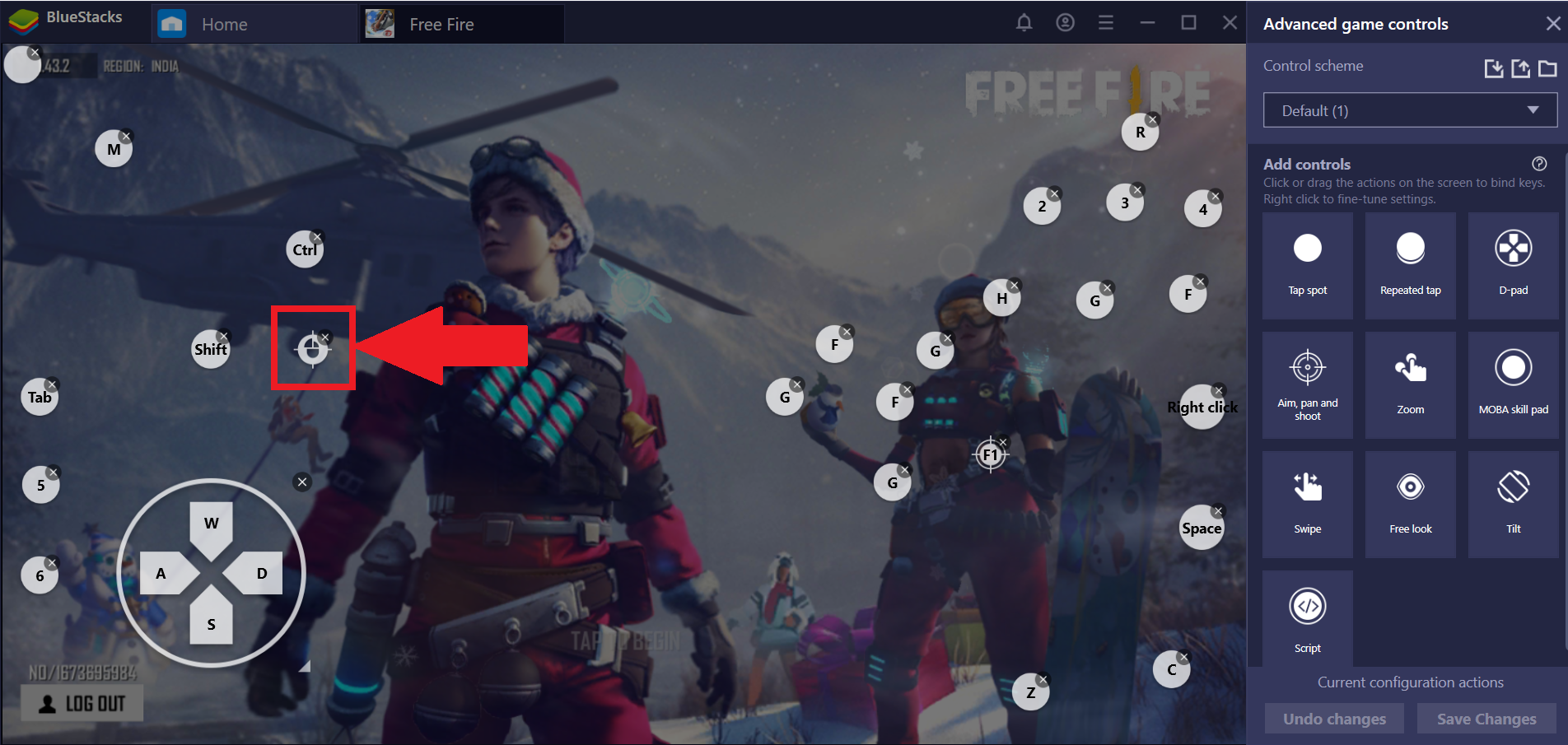 4. A pop-up showing the pan setting comes up, where you can modify various mouse and keyboard settings. In the mouse sensitivity option available in the keyboard and mouse tab, you can change your mouse sensitivity. 0.2 is the default sensitivity for Free Fire. This may vary with other shooting games.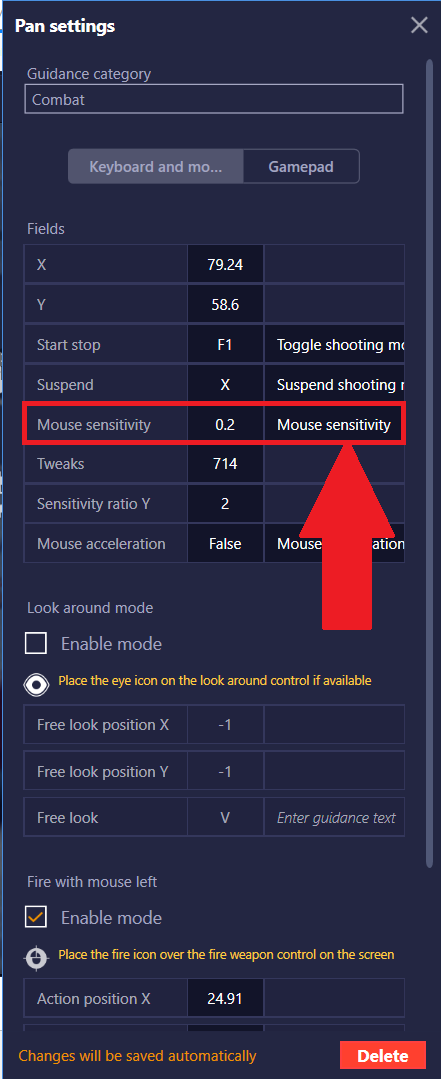 Note: Lowering the mouse sensitivity results in better aim and reflexes. It also offers better precision, which enables you to track your targets more accurately, thus allowing you to hit that sweet headshot. We recommend you to use the mouse sensitivity between 0.1 and 2.5.

5. After changing the mouse sensitivity, you can directly close the pan settings pop-up and save changes that you made by clicking on the Save changes button.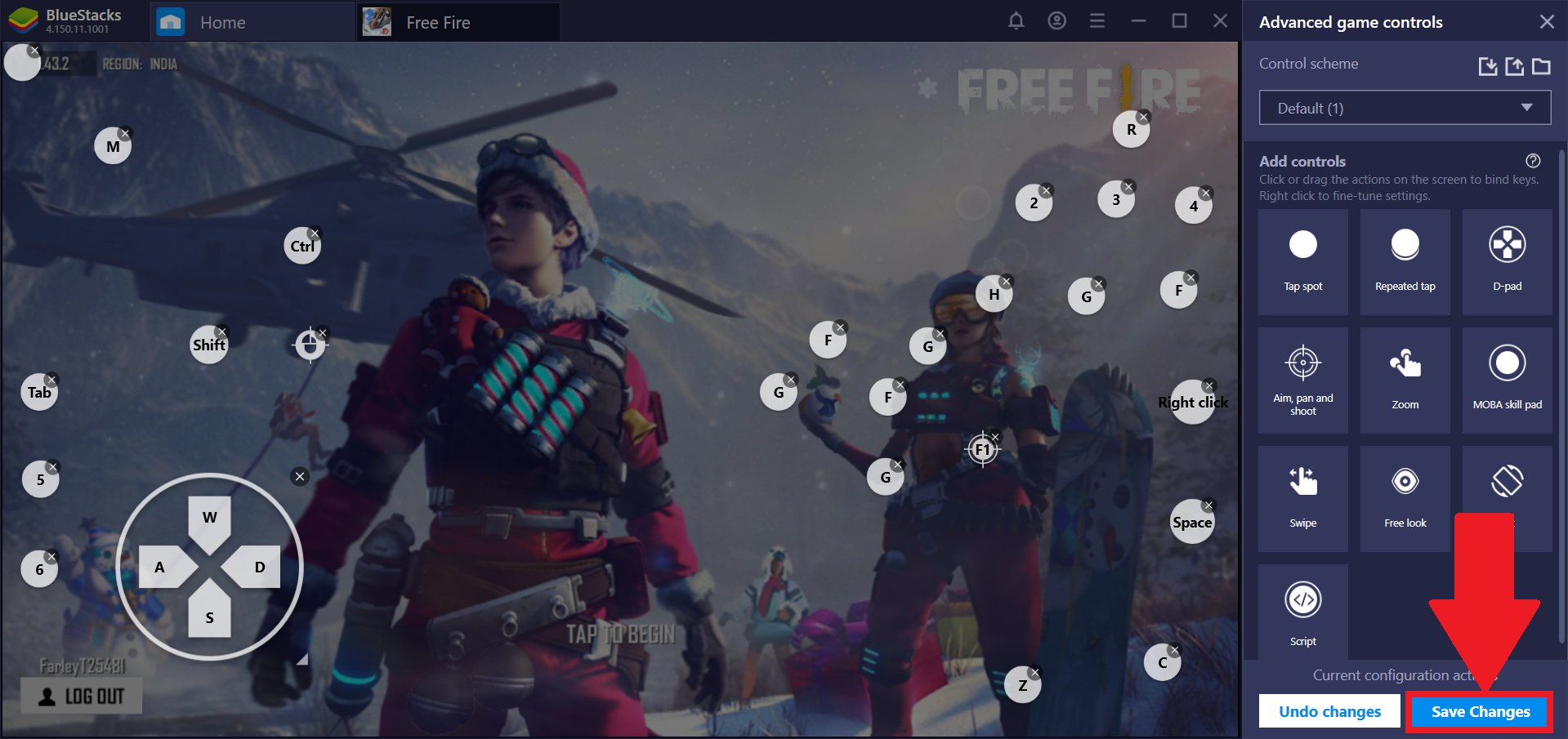 You can now enjoy your favorite shooting games with the mouse sensitivity set according to your preference.
We genuinely appreciate your choosing BlueStacks. We hope you enjoy using it. If you have any further questions, please contact us at support at bluestacks dot com. Thank you very much.
Last updated on 16th December 2019.