How will this help?
Listed below are a few settings you can apply to optimize your gaming experience in Naruto: Slugfest.
These settings will improve overall performance which will provide for a more immersive gaming experience.
---
How can I apply these settings?
BlueStacks settings
Navigate to BlueStacks settings by clicking on the gear icon on the bottom right, as shown below.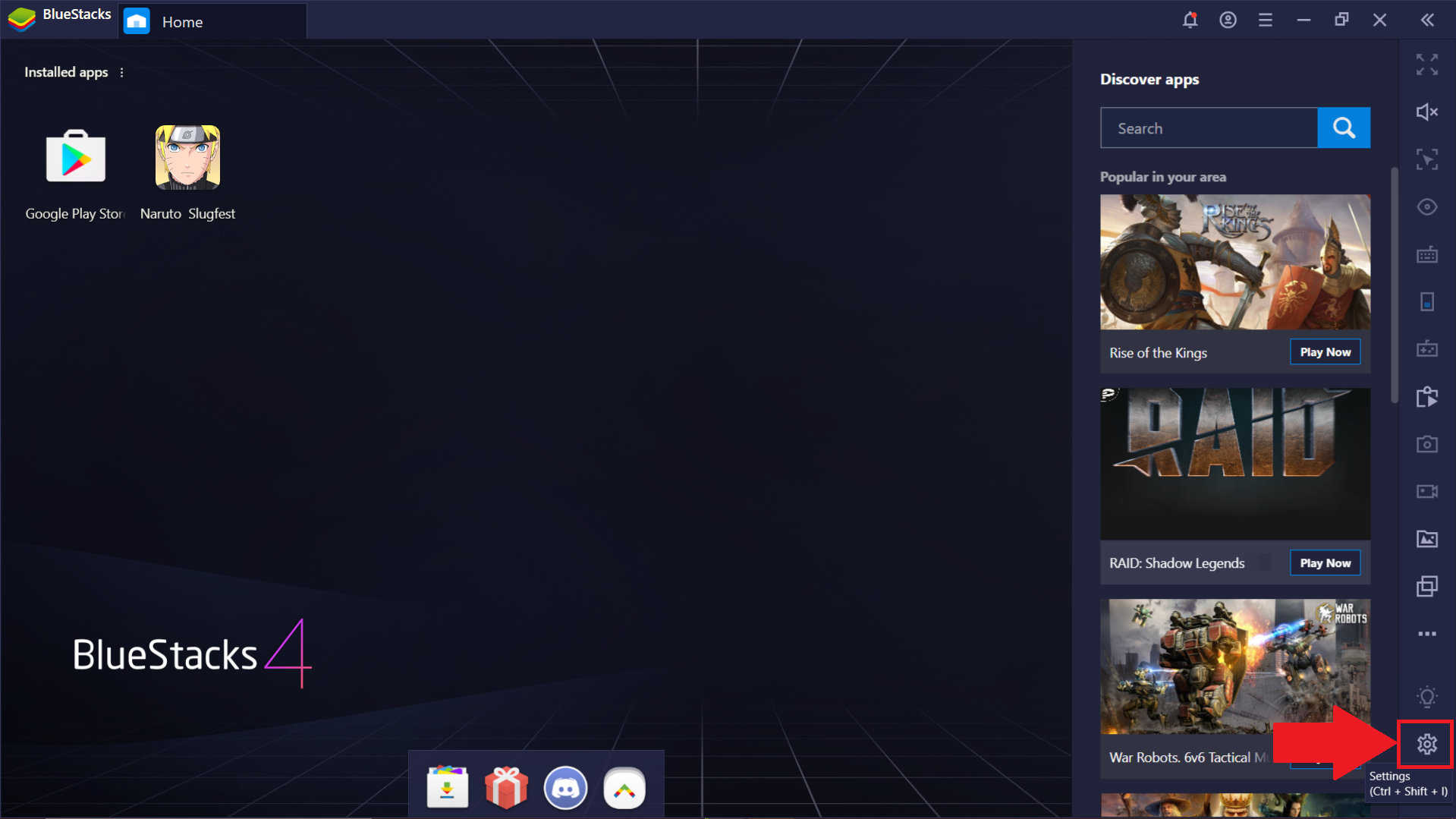 In the settings menu, click on "Engine", as illustrated below.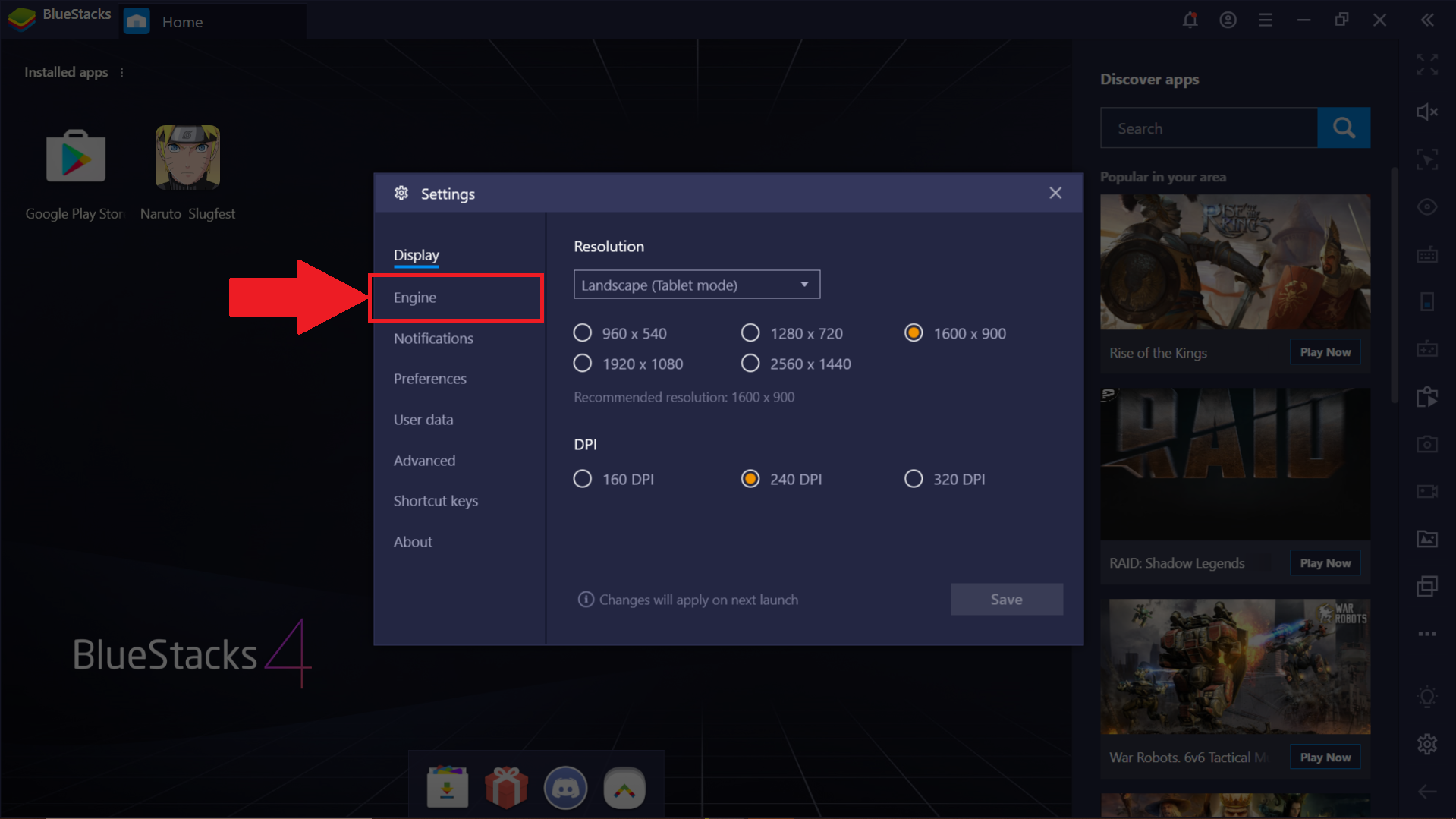 Scroll down until you see "Performance". Here, click on the drop-down menu, as shown below.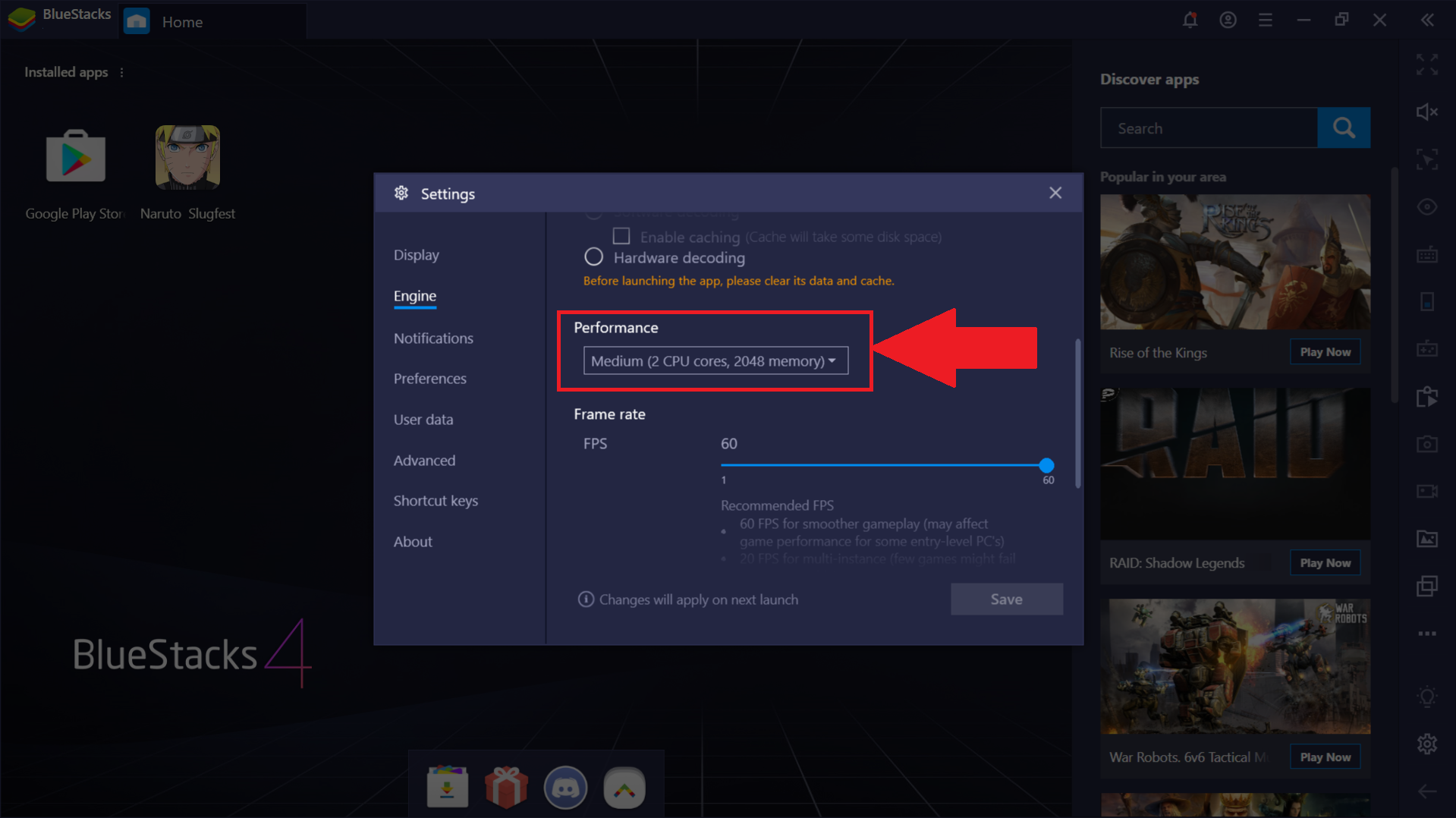 From the menu, select "High (4 CPU cores, 4096 Memory)", as shown below. Remember to click on "Save" after this.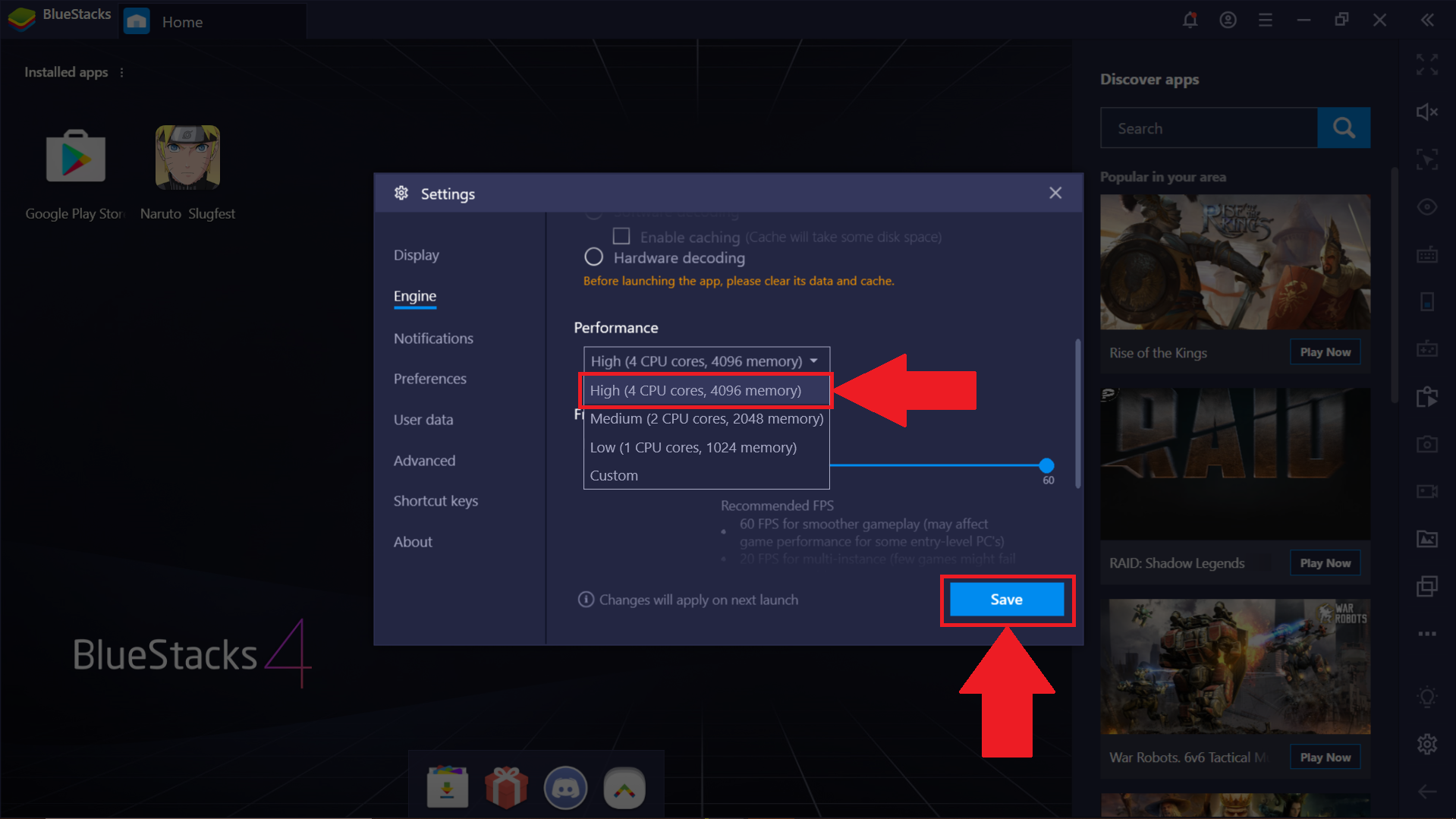 Best settings for in-game performance.
Launch "Naruto: Slugfest" from your BlueStacks home screen.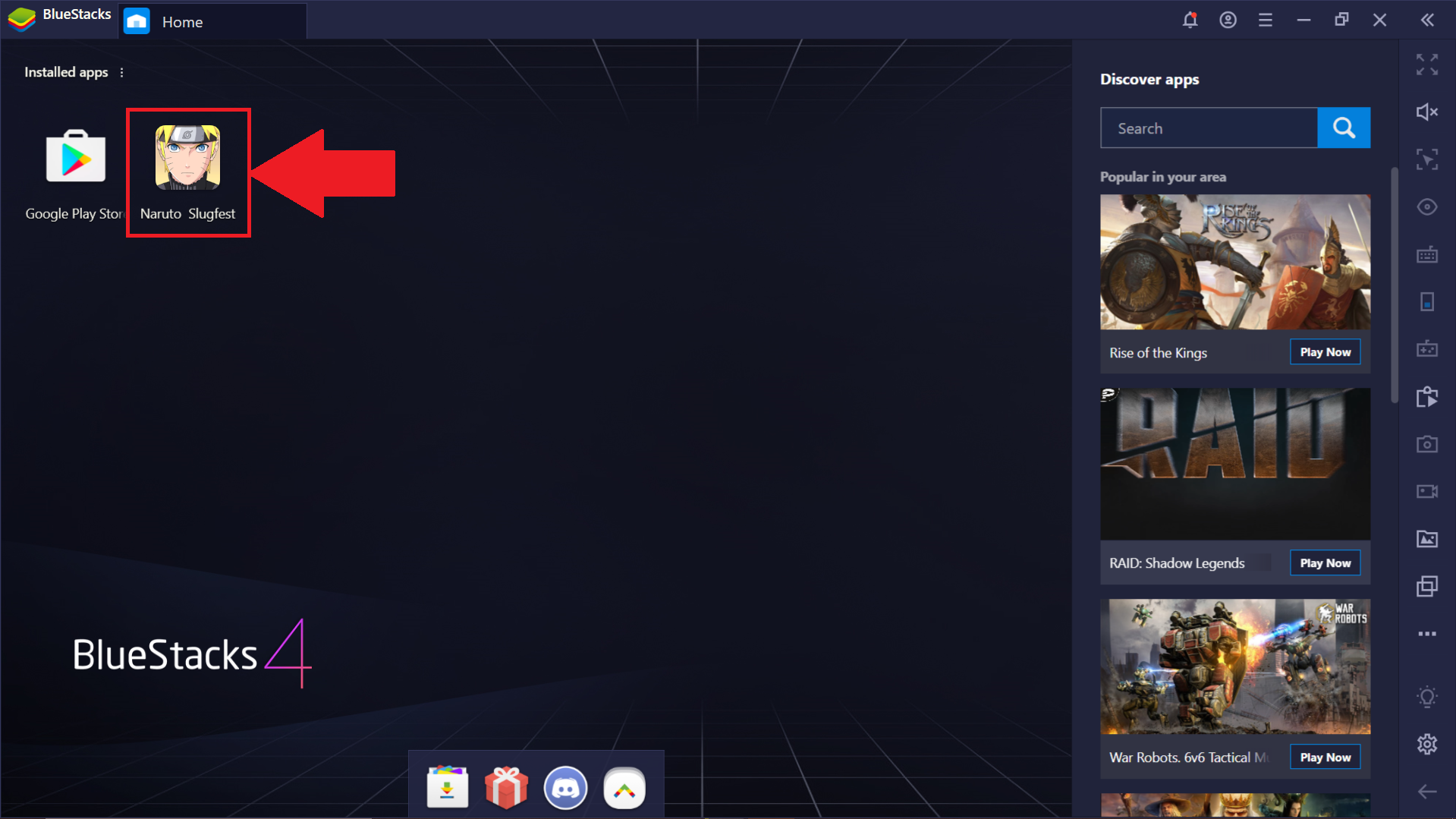 Click on "Settings" on the bottom right. as displayed below.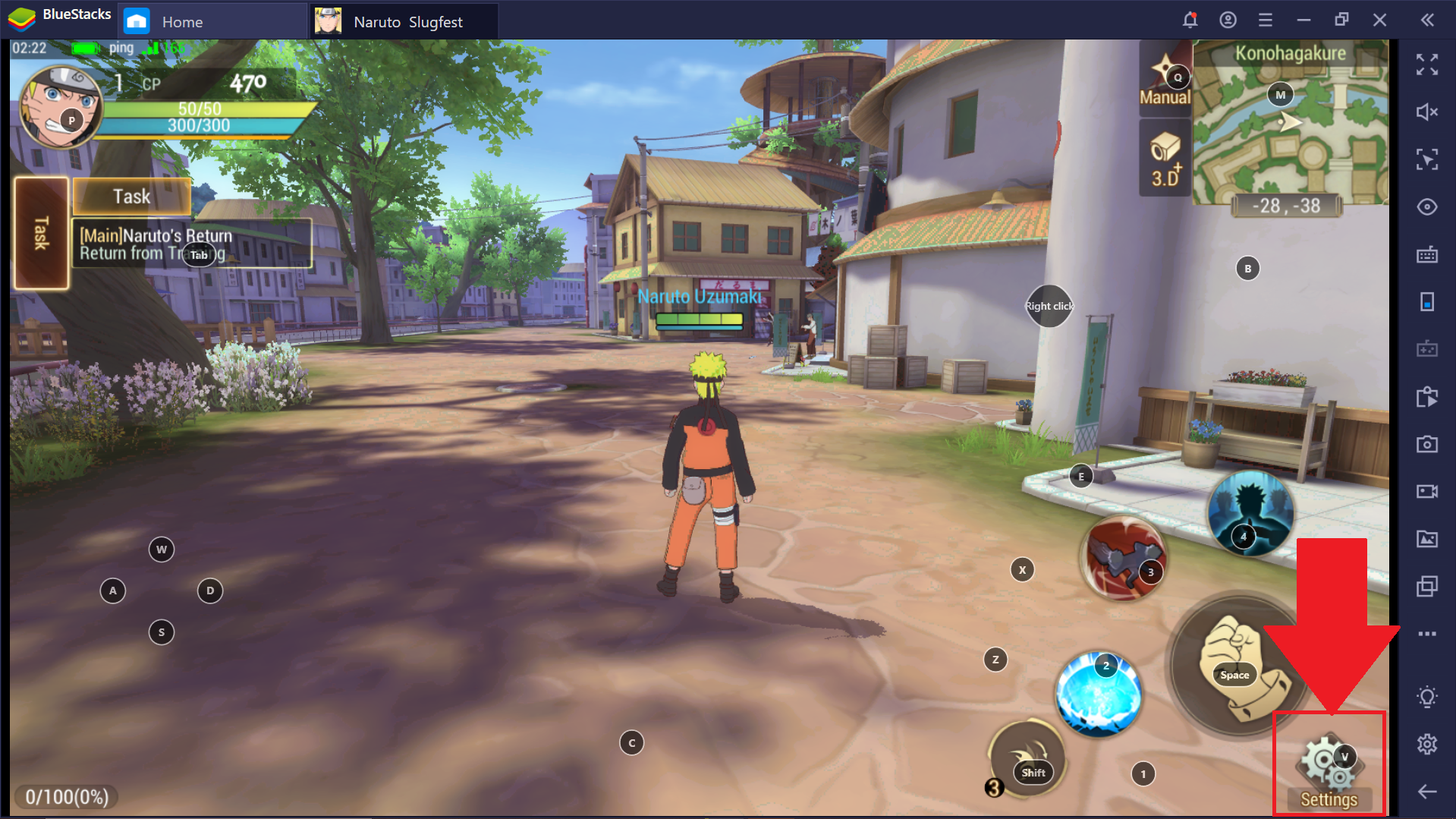 Next, click on "Resolution".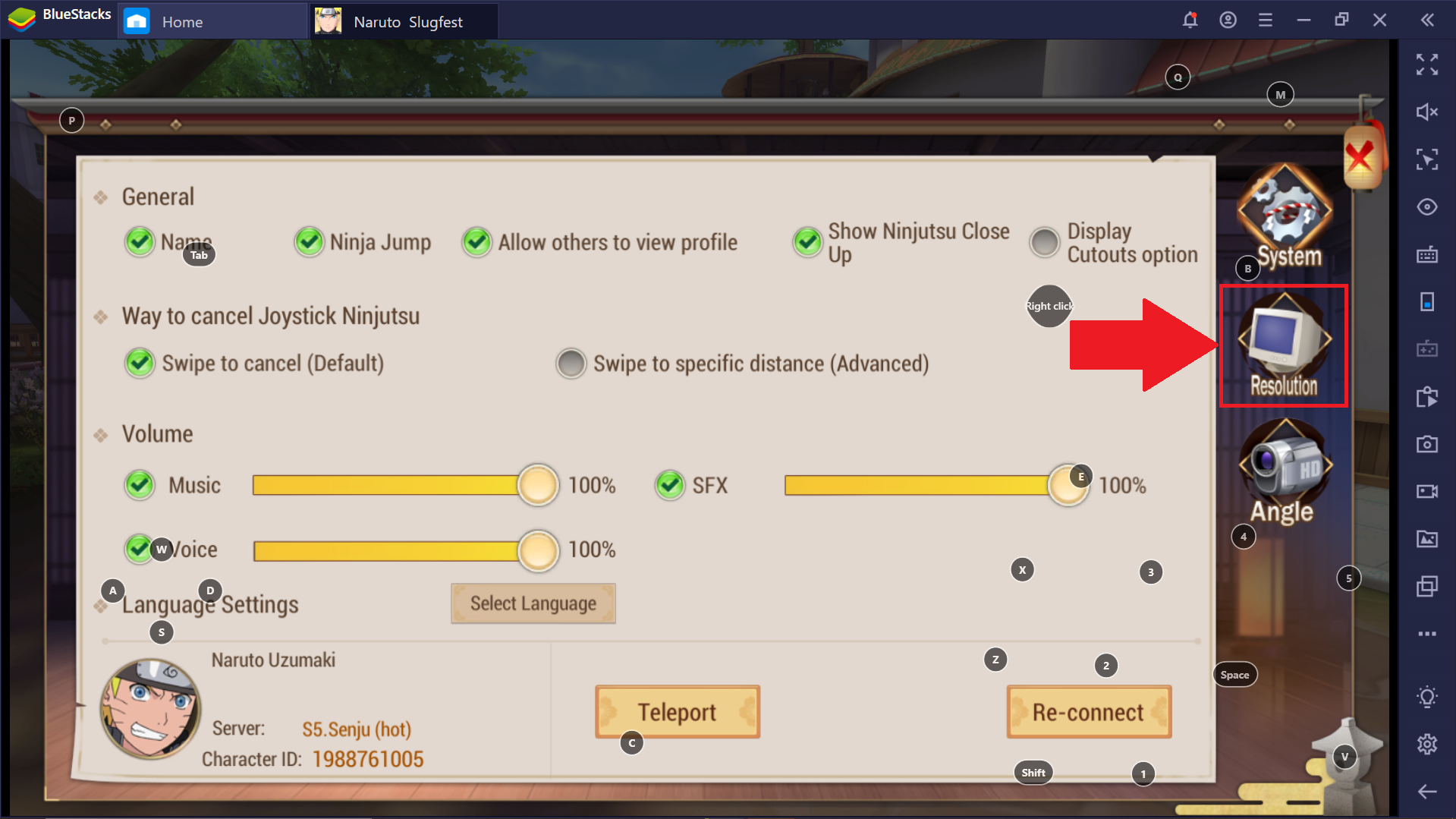 There are two settings to change here.
Set "Performance" to "Ultra".
Please make sure the "Filter" checkbox is unticked, as displayed below.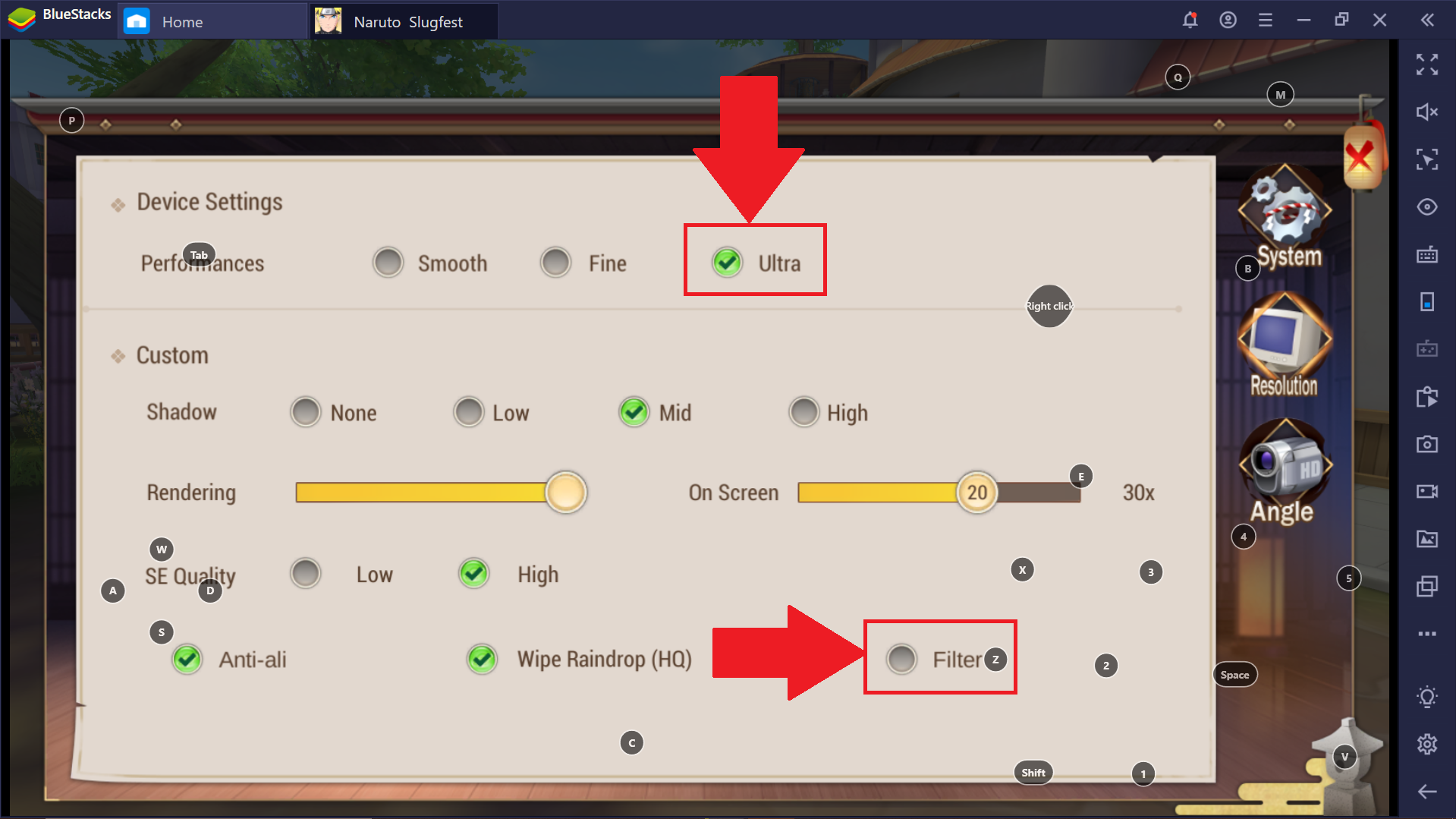 ---
Thank you for choosing BlueStacks! We hope you enjoy using it. If you have any further questions, please contact us at support@bluestacks.com. Happy Gaming!
Last updated on March 26, 2020.