How will this help?
This article will help you to synchronize the existing contacts from your phone with WhatsApp on BlueStacks. The article also helps you with how to add new contacts once you have synced the existing ones in BlueStacks.
NOTE: To automatically sync your phone contacts, make sure:
1. Contacts syncing is enabled on your phone.
2. Log in to Play Store on BlueStacks with the same email account with which your phone contacts are synced.
---
How to sync your phone contacts?
1. Install Contacts app by Google LLC on BlueStacks.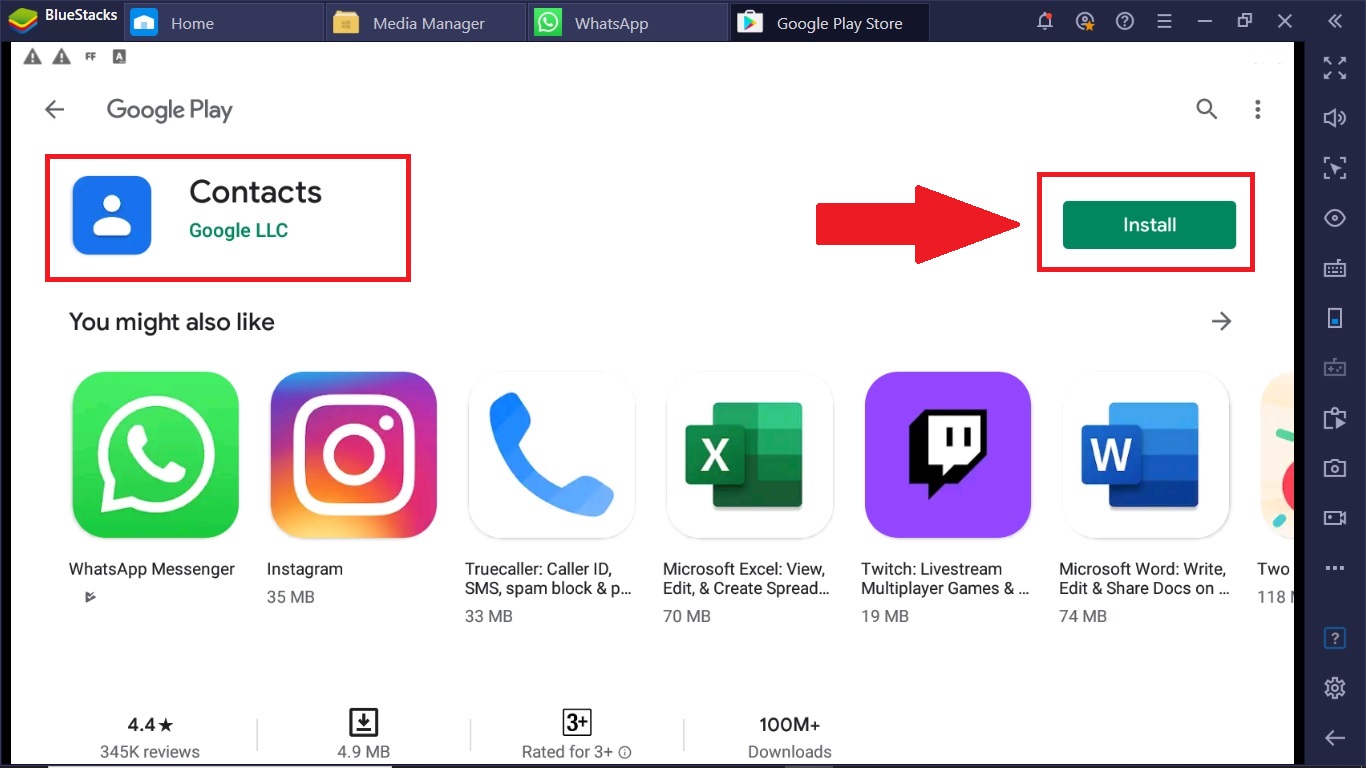 2. Open the Contacts app by clicking on its icon.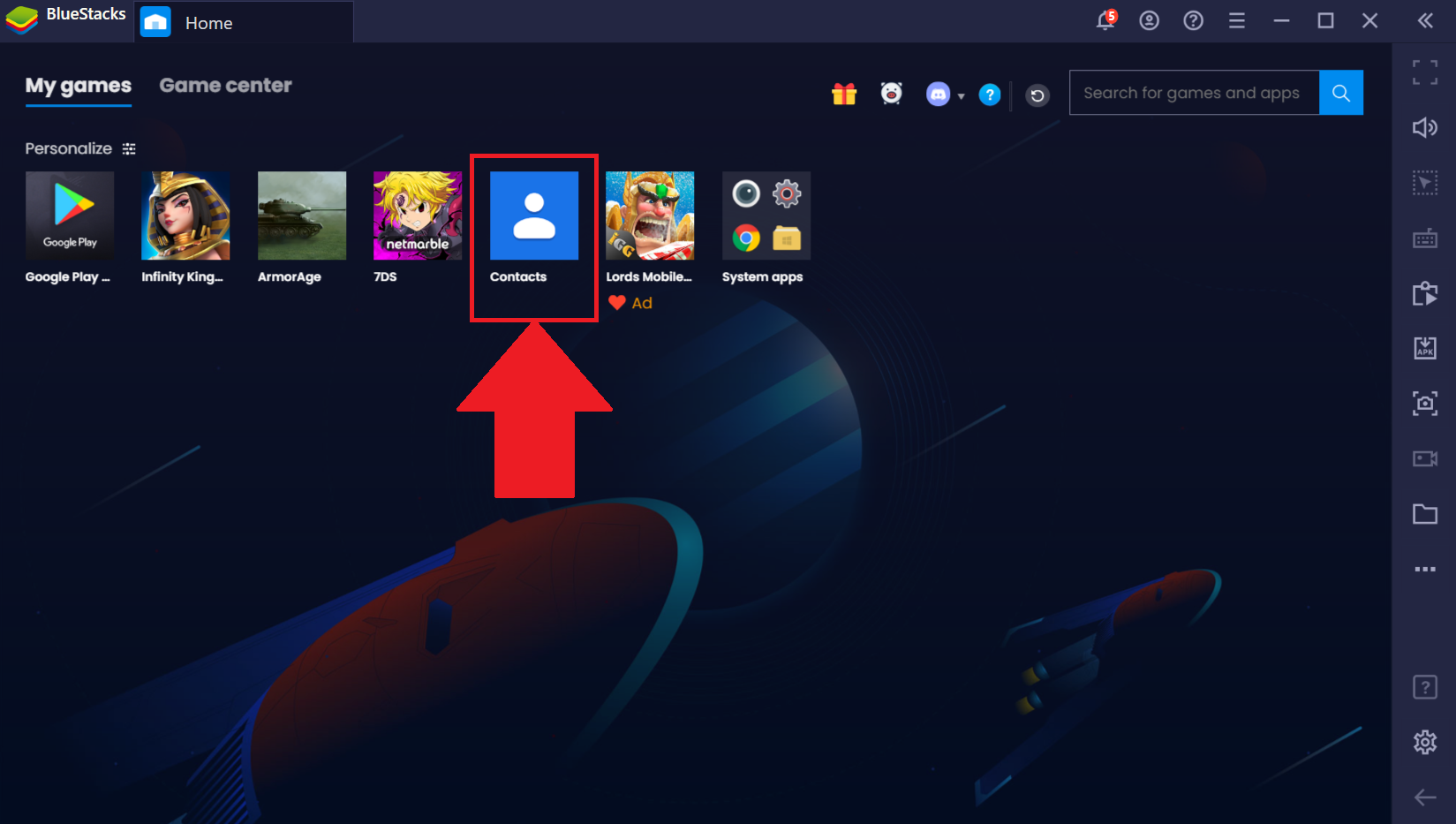 3. On the app page, select the hamburger menu on the top left corner of the screen.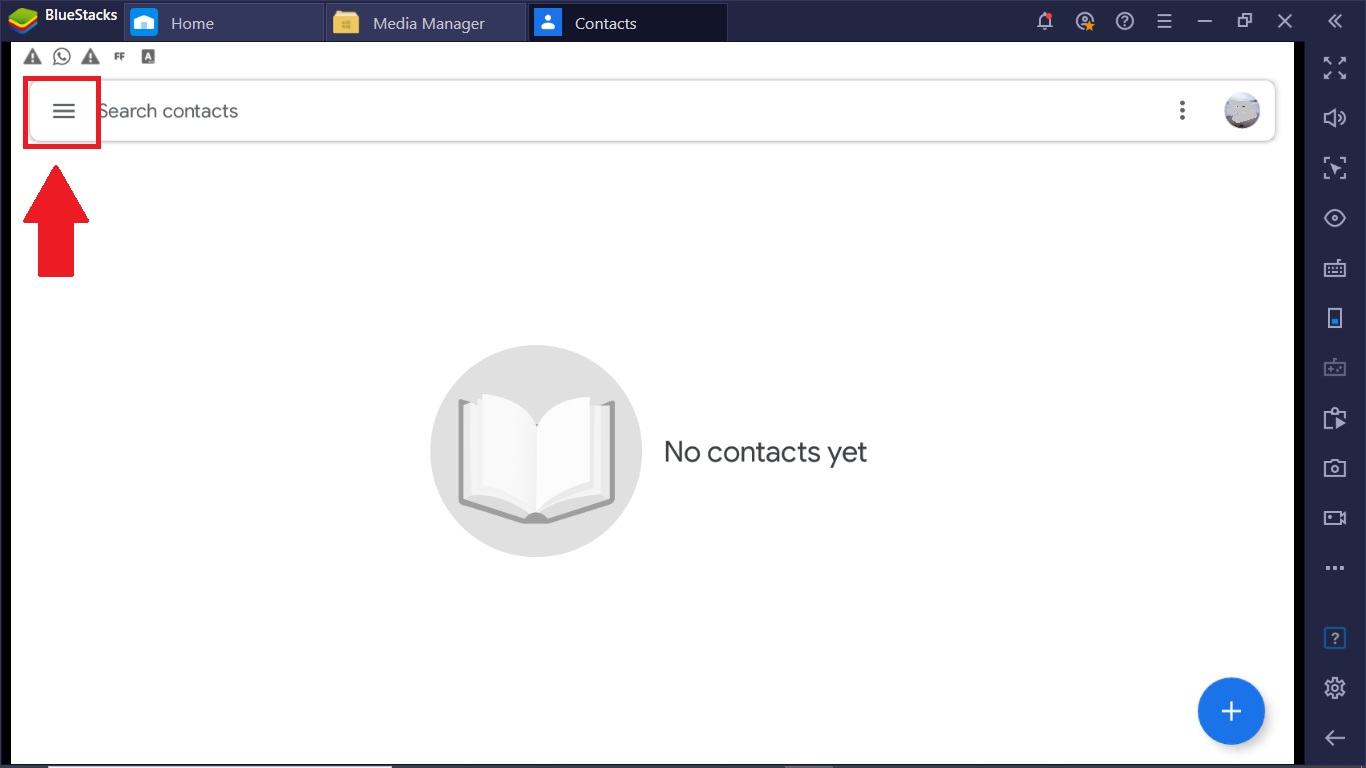 4. From the menu, select Suggestions.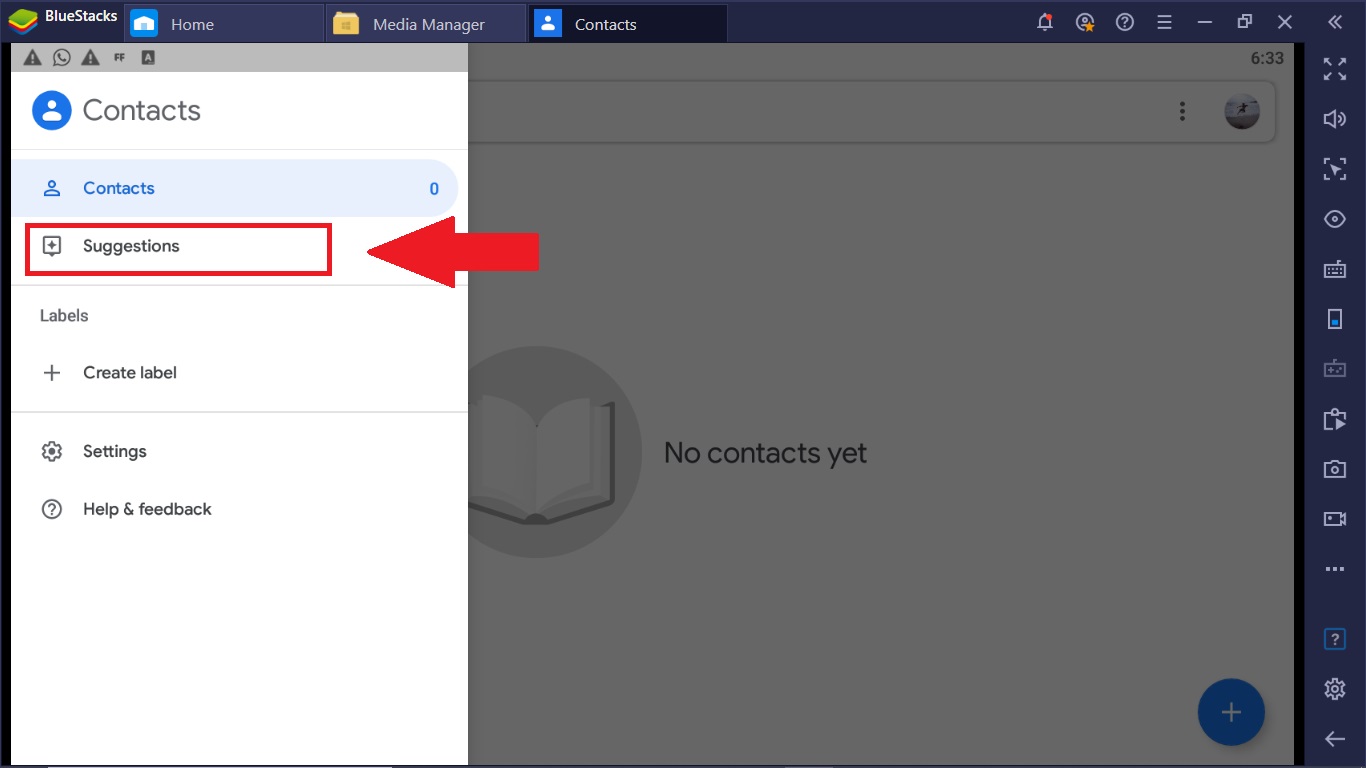 5. The Suggestions page will give you the option to restore contacts from your mobile phone profile. Below the phone profile, the app also shows the number of contacts and the associated e-mail address. Click on this option.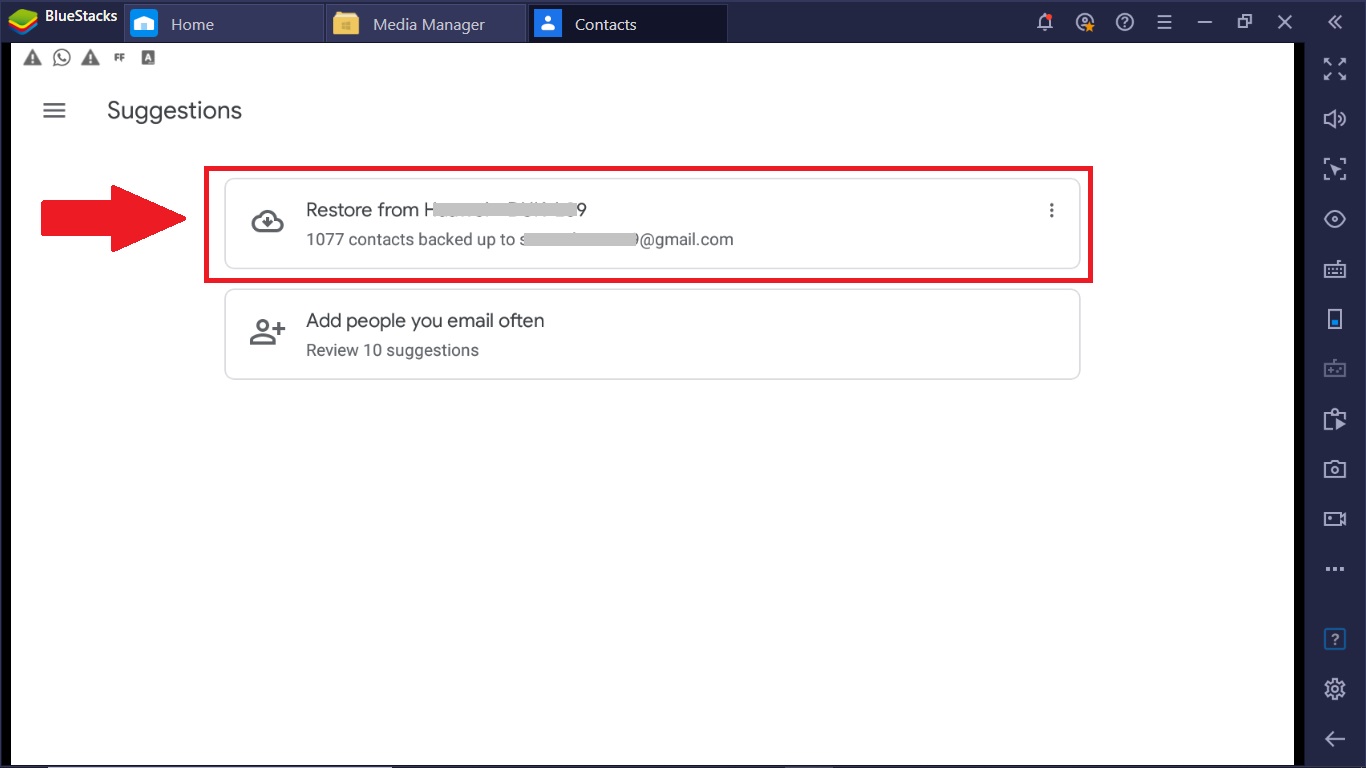 6. The Restore contacts screen gives you the option to select the e-mail address and phone profiles associated with it. Click on the phone profile mentioned under Device backup.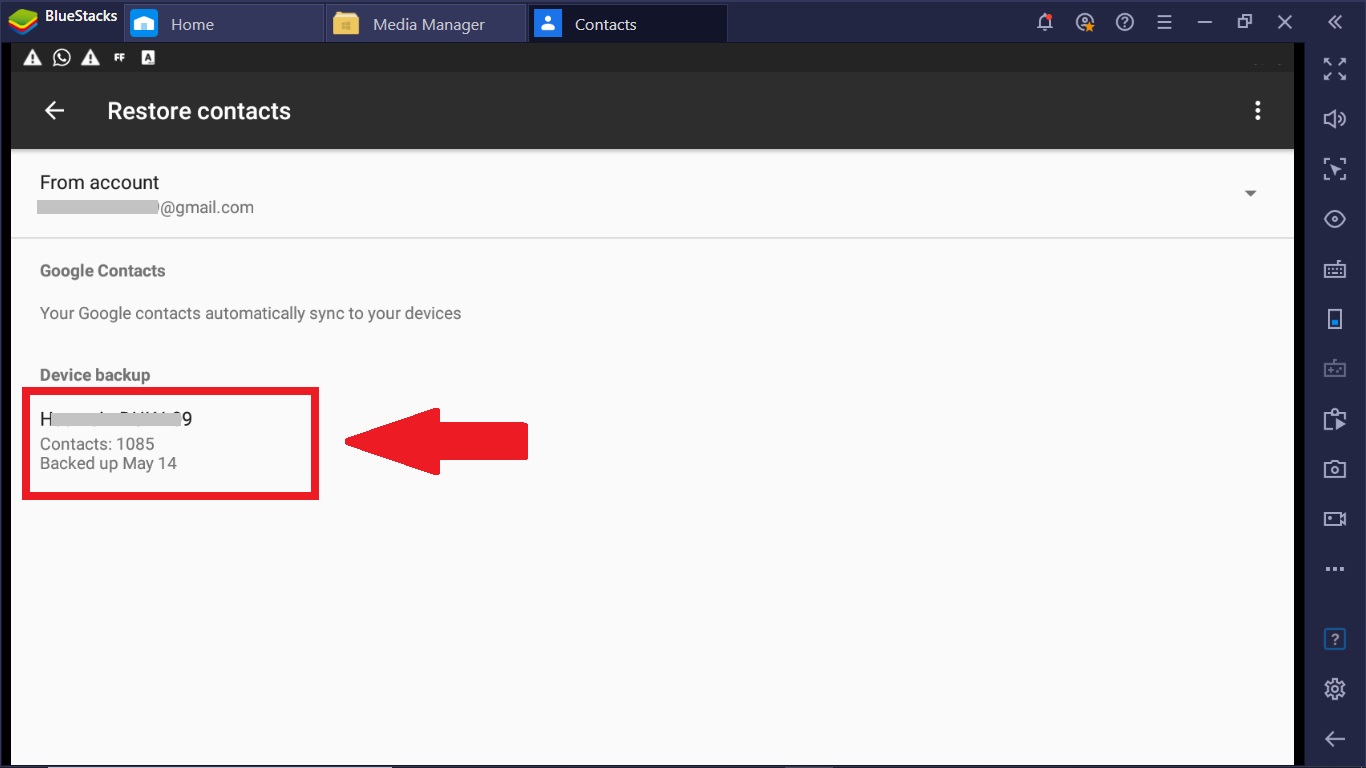 7. On the next screen, click on Restore. Your contacts will start restoring in the background.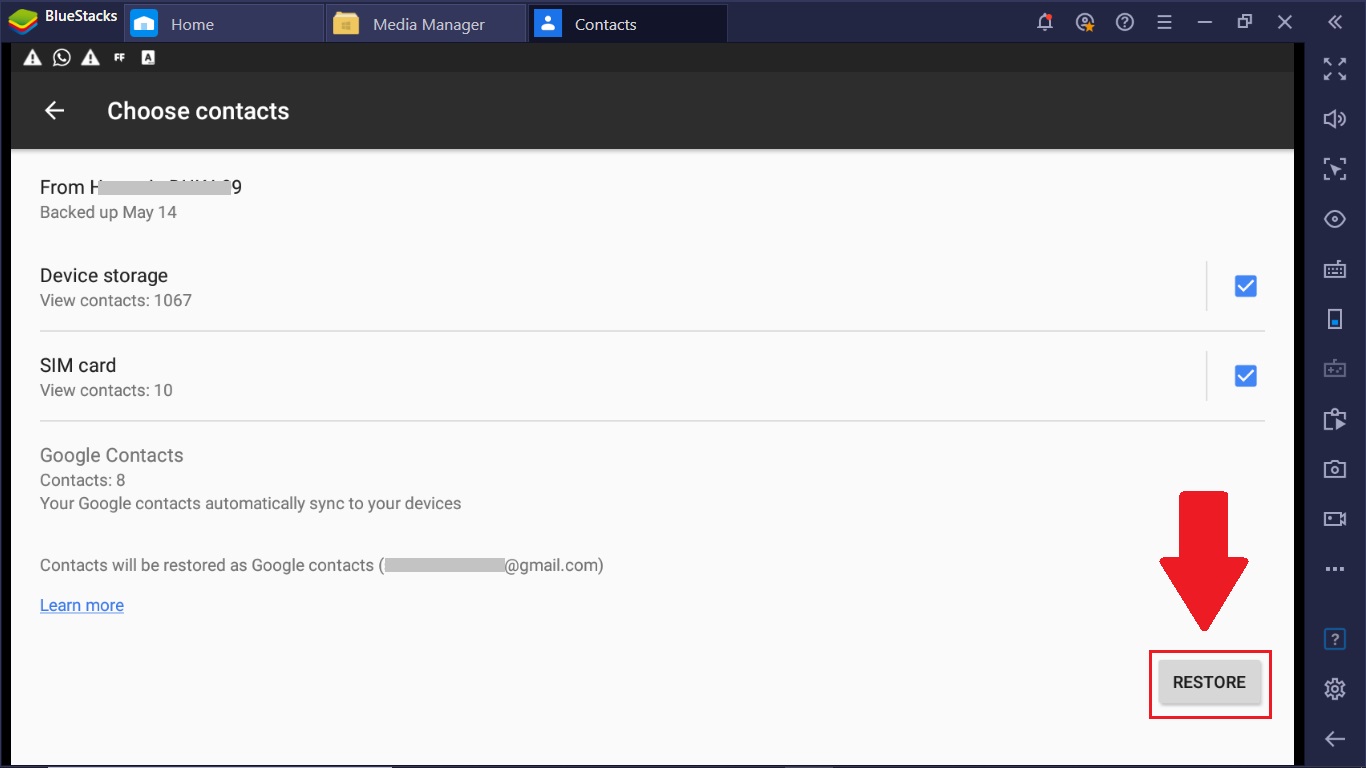 8. To view the restored contacts, click on the hamburger menu on top left.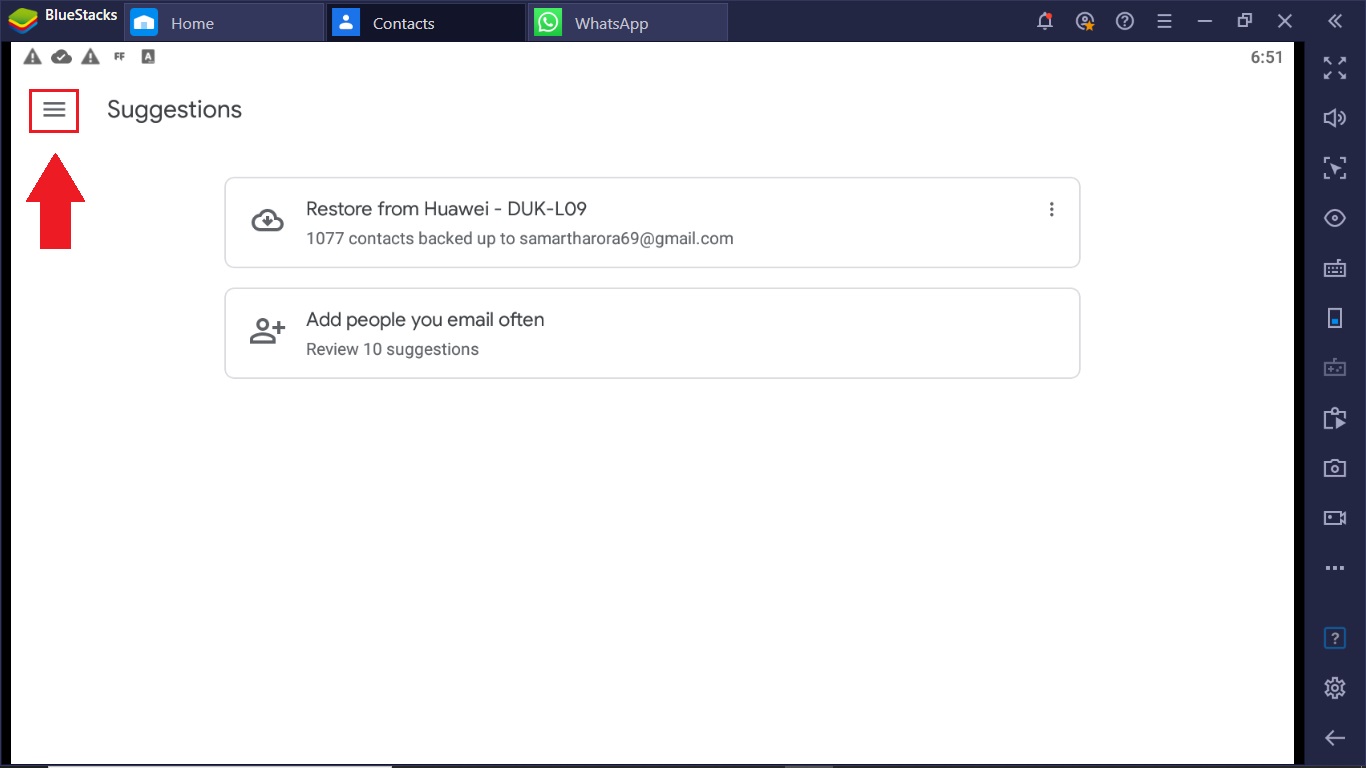 9. From the menu, select Contacts. All your contacts are now on BlueStacks and you can use them with any app.
10. Launch the app on BlueStacks.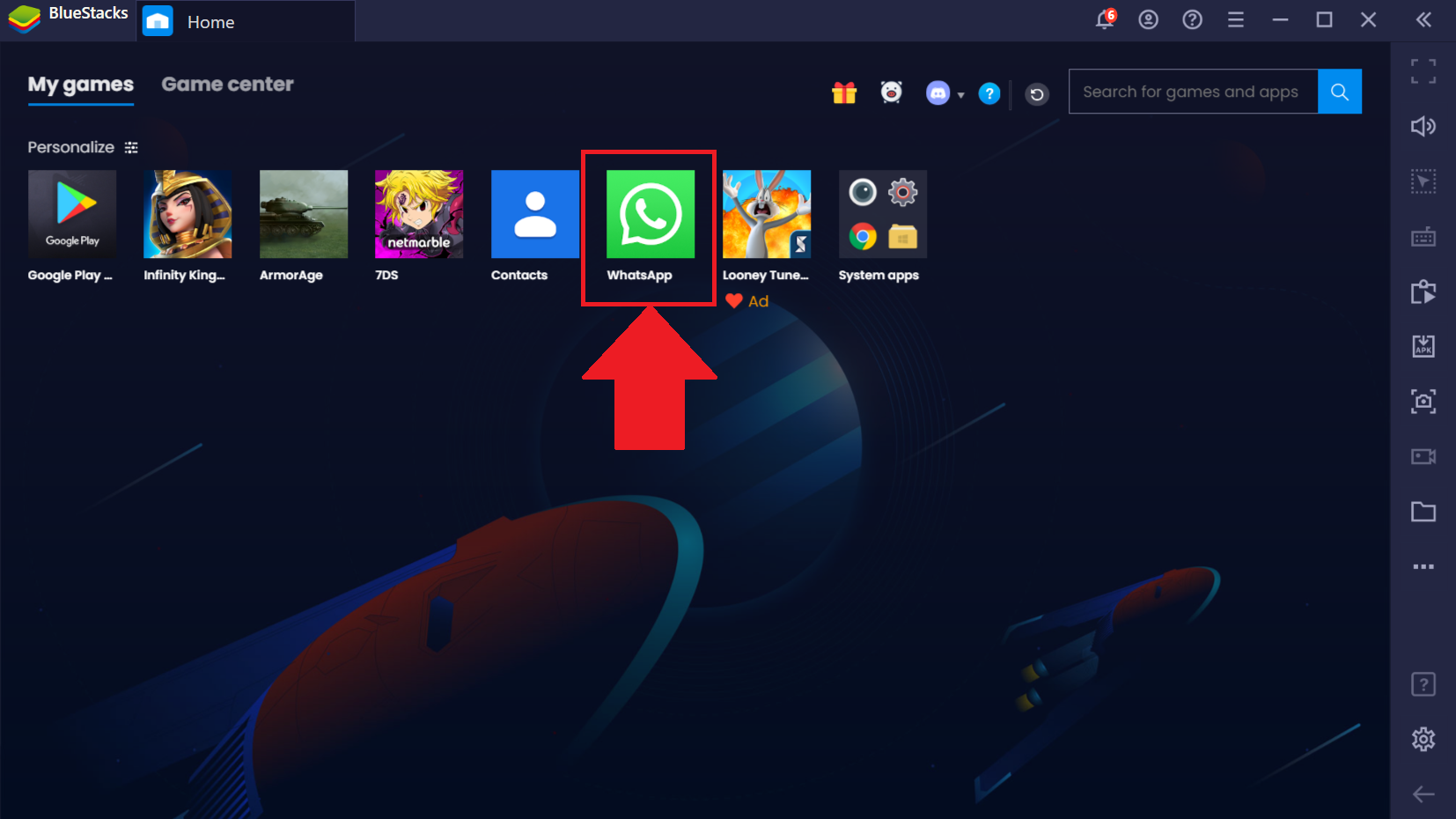 11. Click on the green icon on the lower right side of the screen.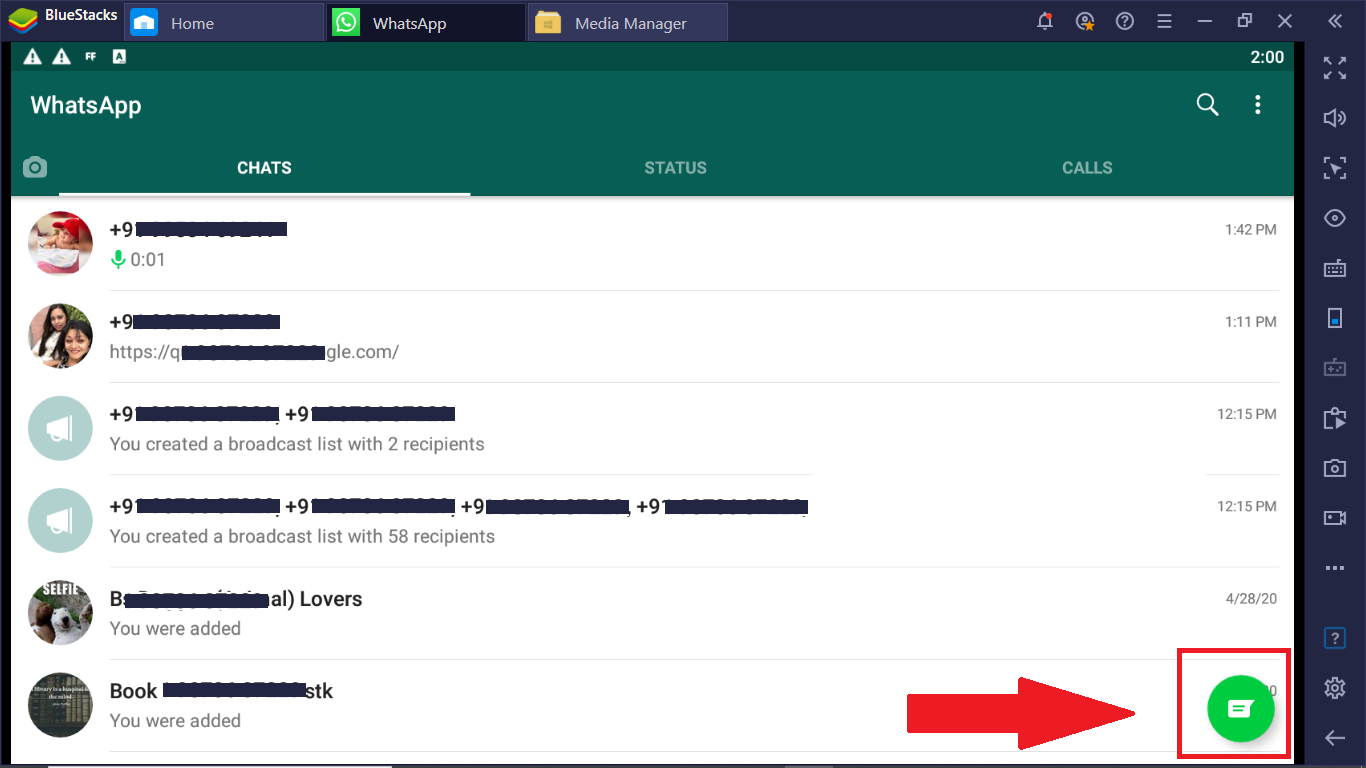 12. Click on the three dots on the top right.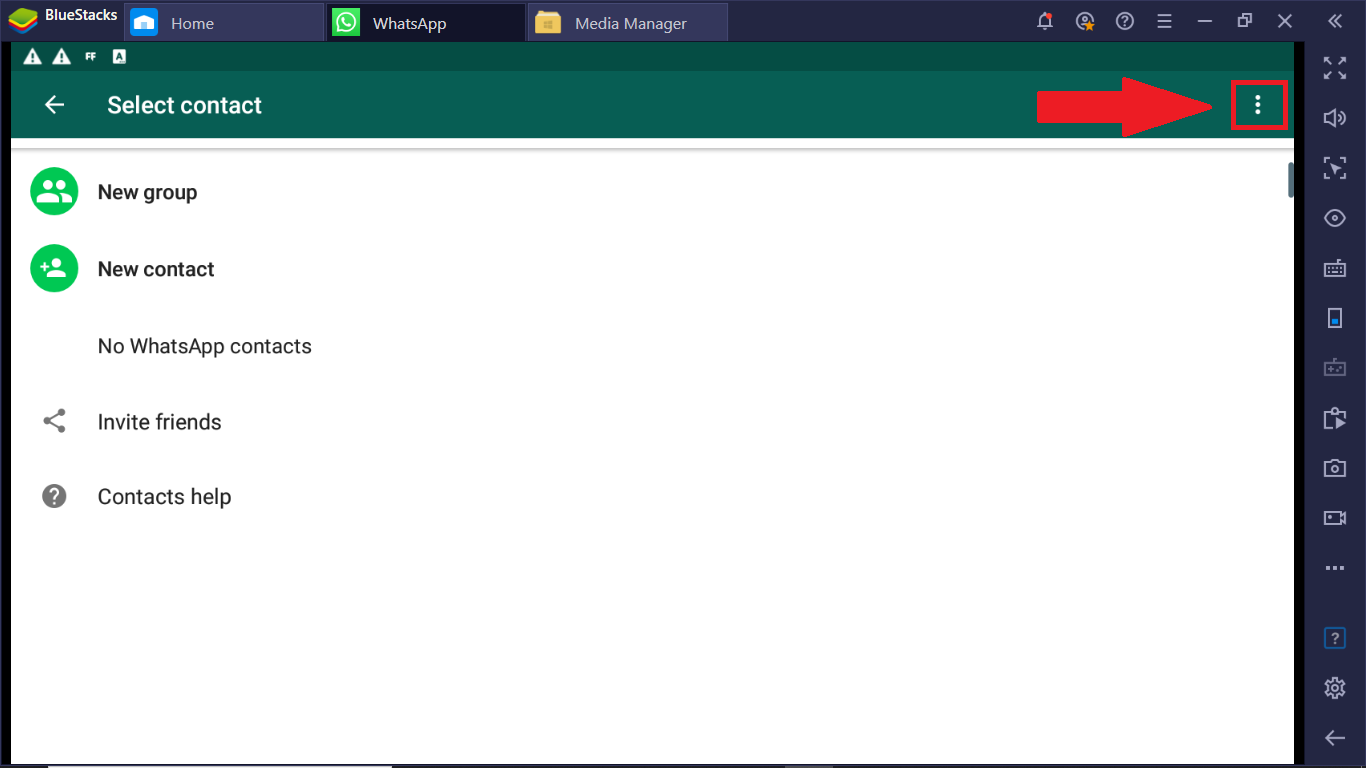 13. From the drop-down menu, select Refresh. All your contacts will now show up.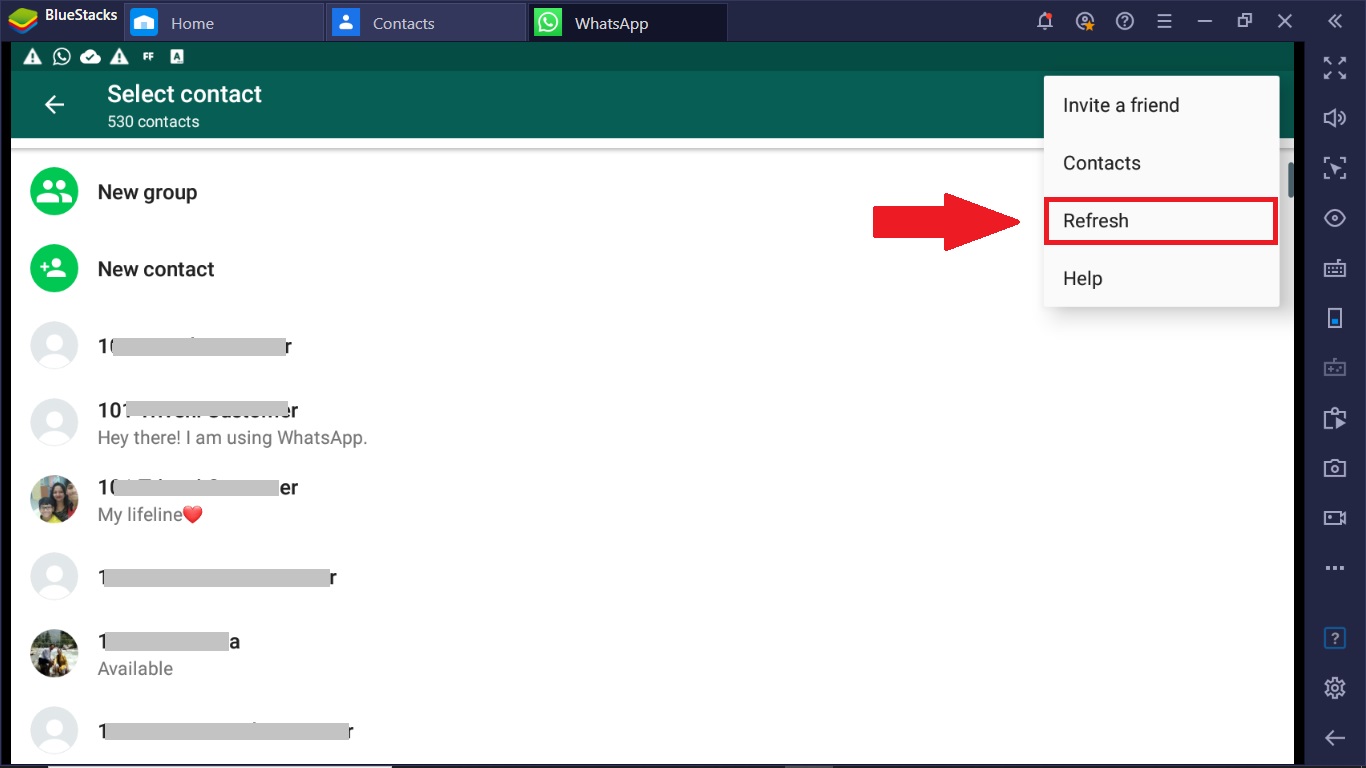 14. To add new contacts, simply add the contacts on your phone. If Contacts syncing is enabled on your phone, they will automatically show up once you click on Refresh, as shown in step 13.
---
Thank you for choosing BlueStacks, we hope you enjoy using it. If you have any further questions, please contact us at support@bluestacks.com.
Last updated on March 19, 2021.