How can I do this?
You can report any problem you experience while playing your favorite Android games on BlueStacks X, such as problems related to FPS drops, high latency, login issues or anything else.
After investigating the matter, we will get in touch with you at your email address with possible solutions to your problem.
---
How can I report a problem on BlueStacks X?
1. Launch BlueStacks X and navigate to the "Settings" menu by clicking on the gear icon on the left side of your screen.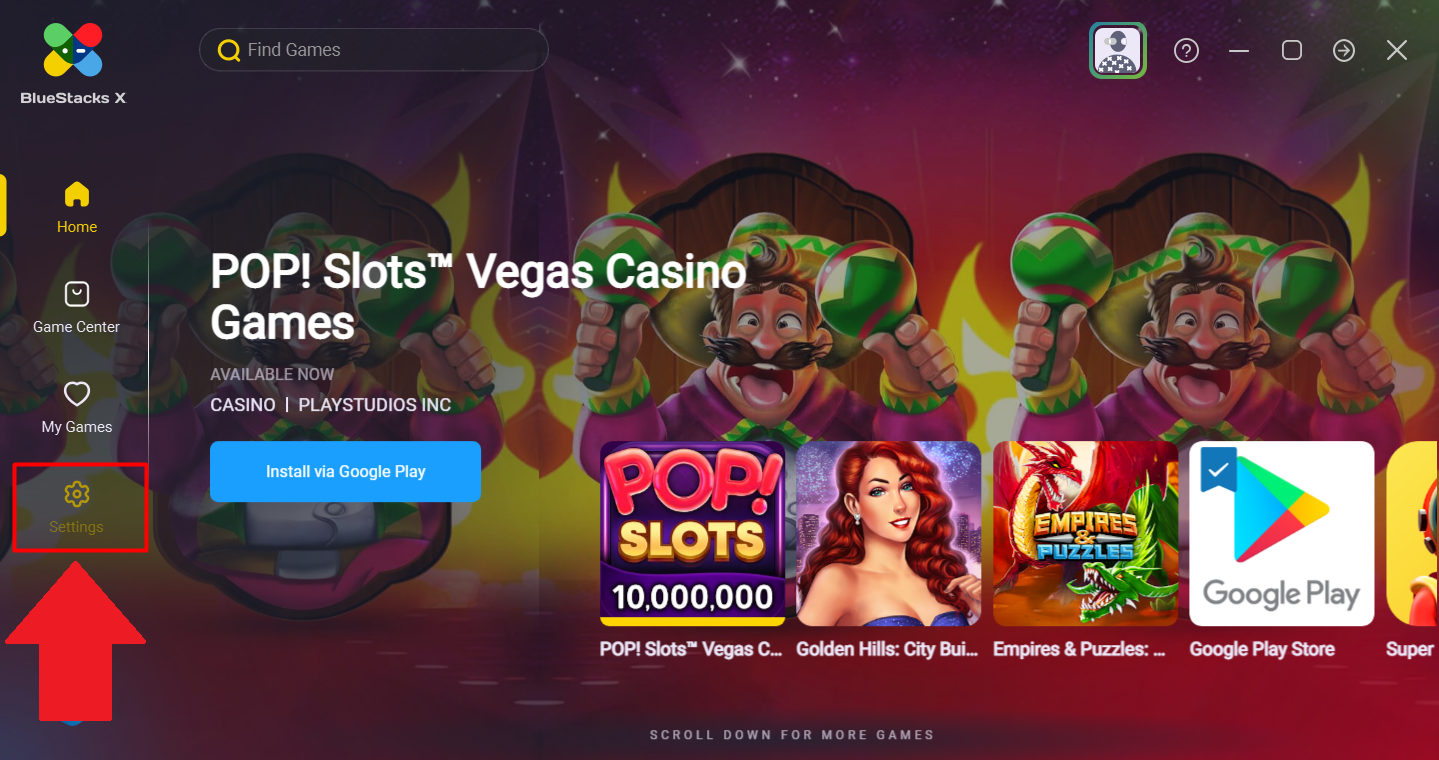 2. On the Settings menu, navigate to the "Feedback" tab. Here, select a "Category type" for your problem from the list.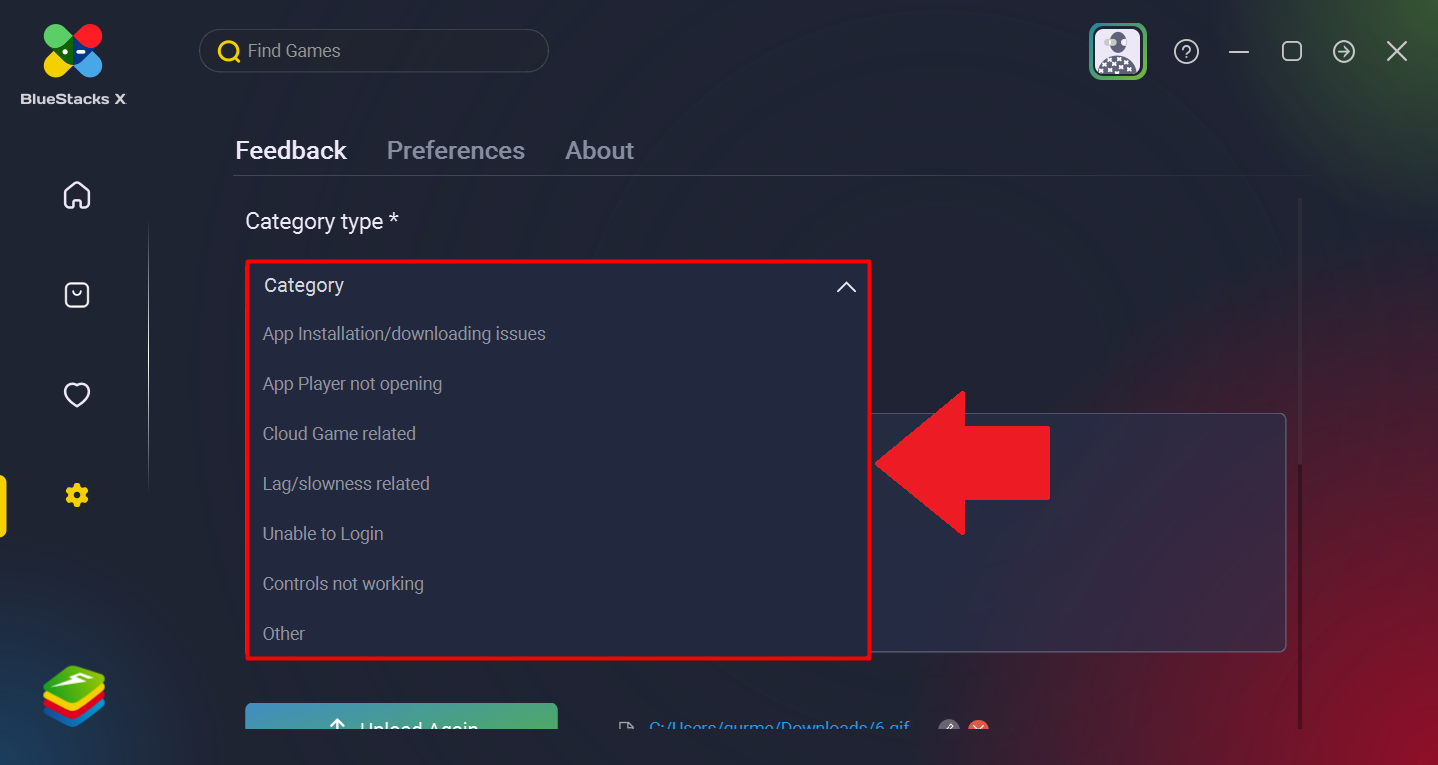 3. In the "Description" box, explain the issue you're facing in detail. To help us diagnose the issue, please add the technical details which can be obtained from the Nerd mode. This is explained in the next step.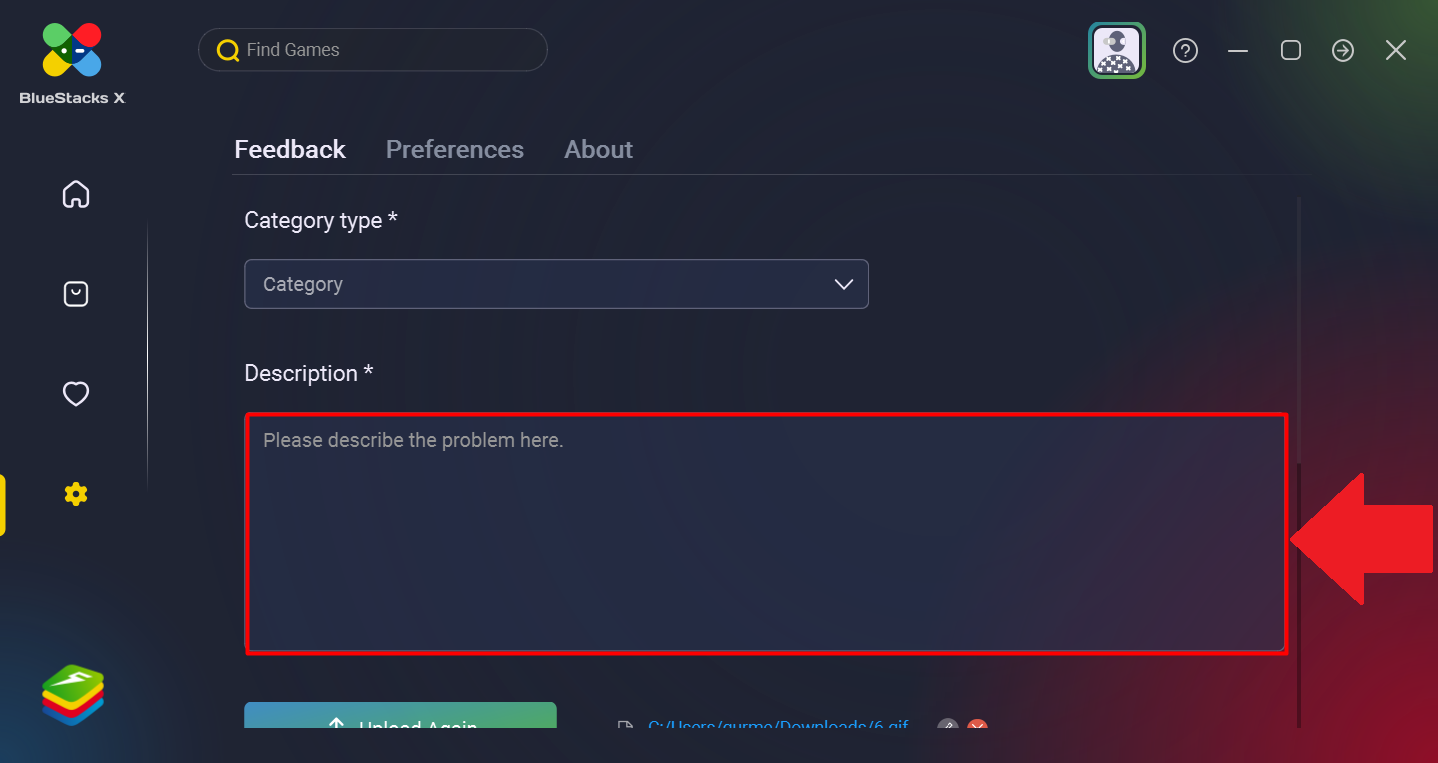 4. Launch the game on Cloud and click on the information icon at the top left corner of your screen, as shown below.
5. A pop-up will appear. Here, enable the "Nerd mode" by clicking on the toggle button next to it.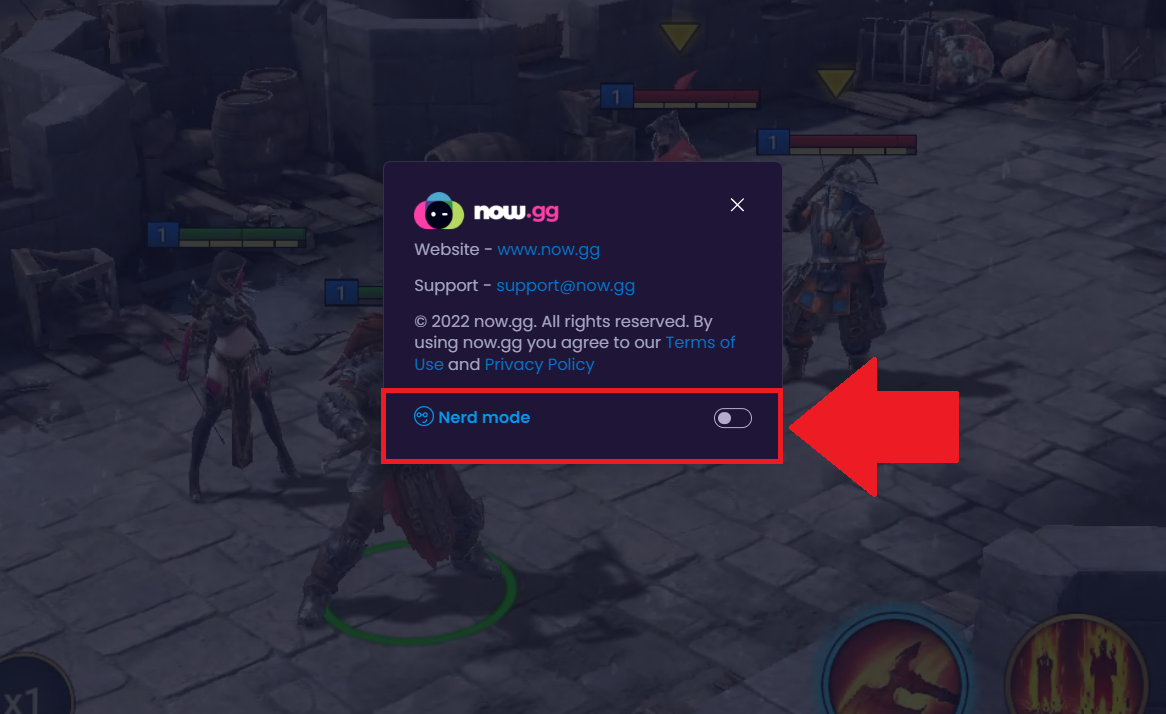 6. After the Nerd mode has been enabled, close the pop-up message by clicking on the "X" button.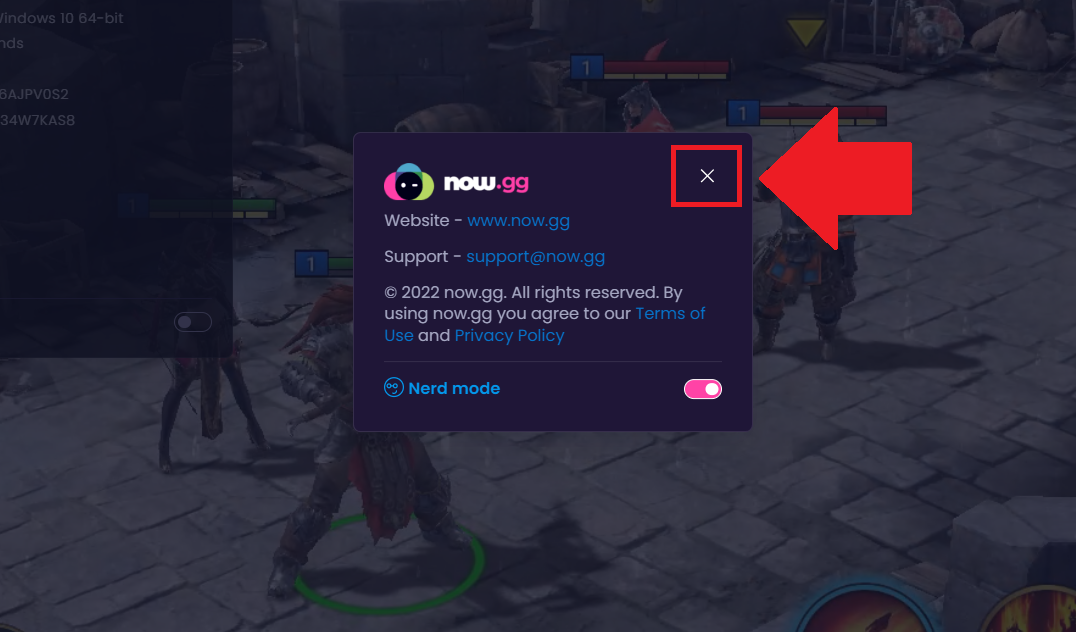 7. Within the Nerd mode tab, click on the "Copy to clipboard" icon to copy the necessary game-related and system information, as shown below.
NOTE: This information will contain your session and device details that we will use to debug the issues you're experiencing.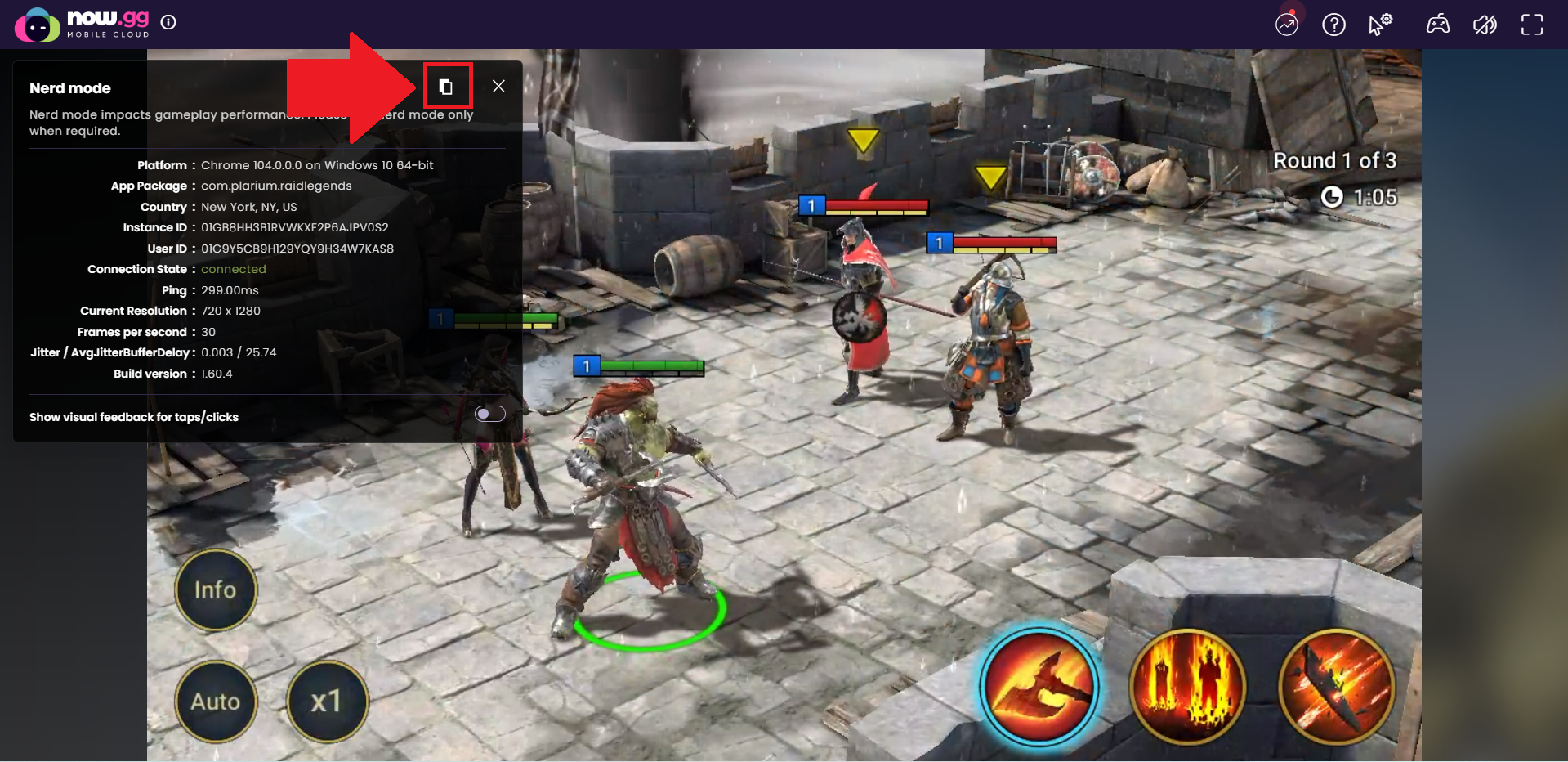 8. Go back to the "Feedback" tab in the "Settings" menu. Here, paste the information that was copied from the Nerd mode in the "Description" box along with your description of the problem.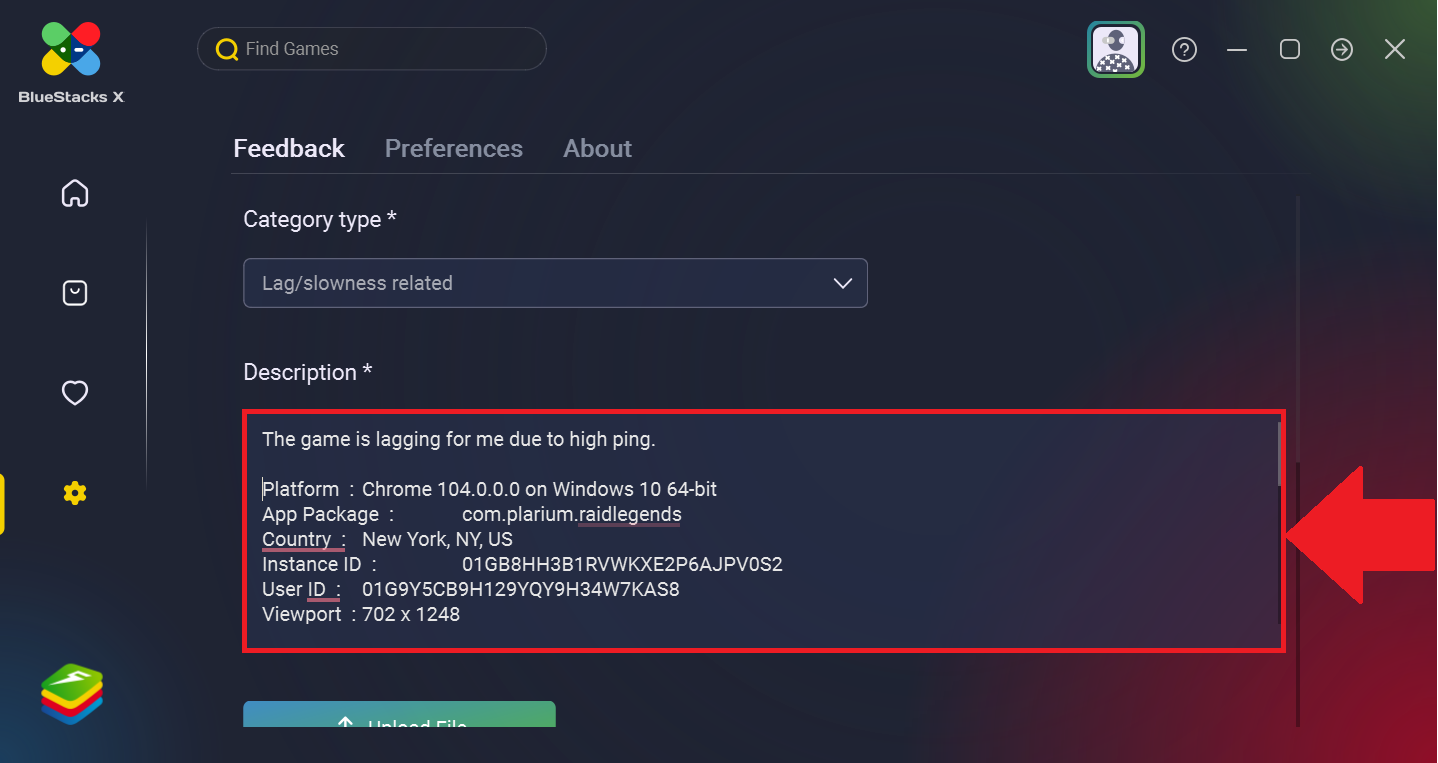 9. Then, click on "Upload File" to add a screenshot of the issue that you are facing, as illustrated below.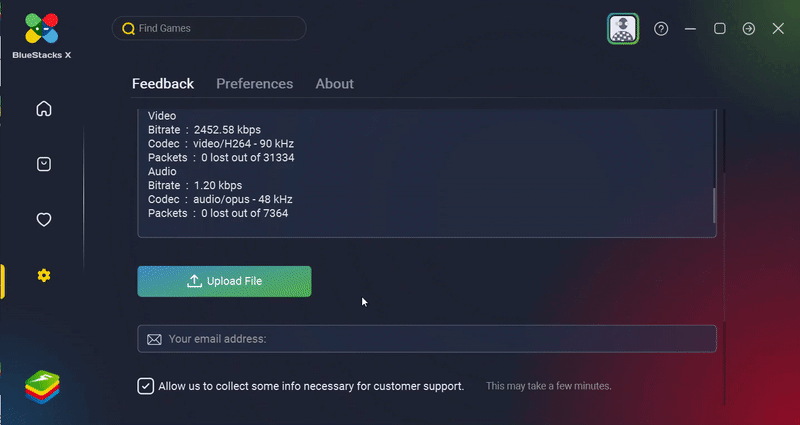 10. Enter a valid email address that will be used by our Support Team to contact you in the future.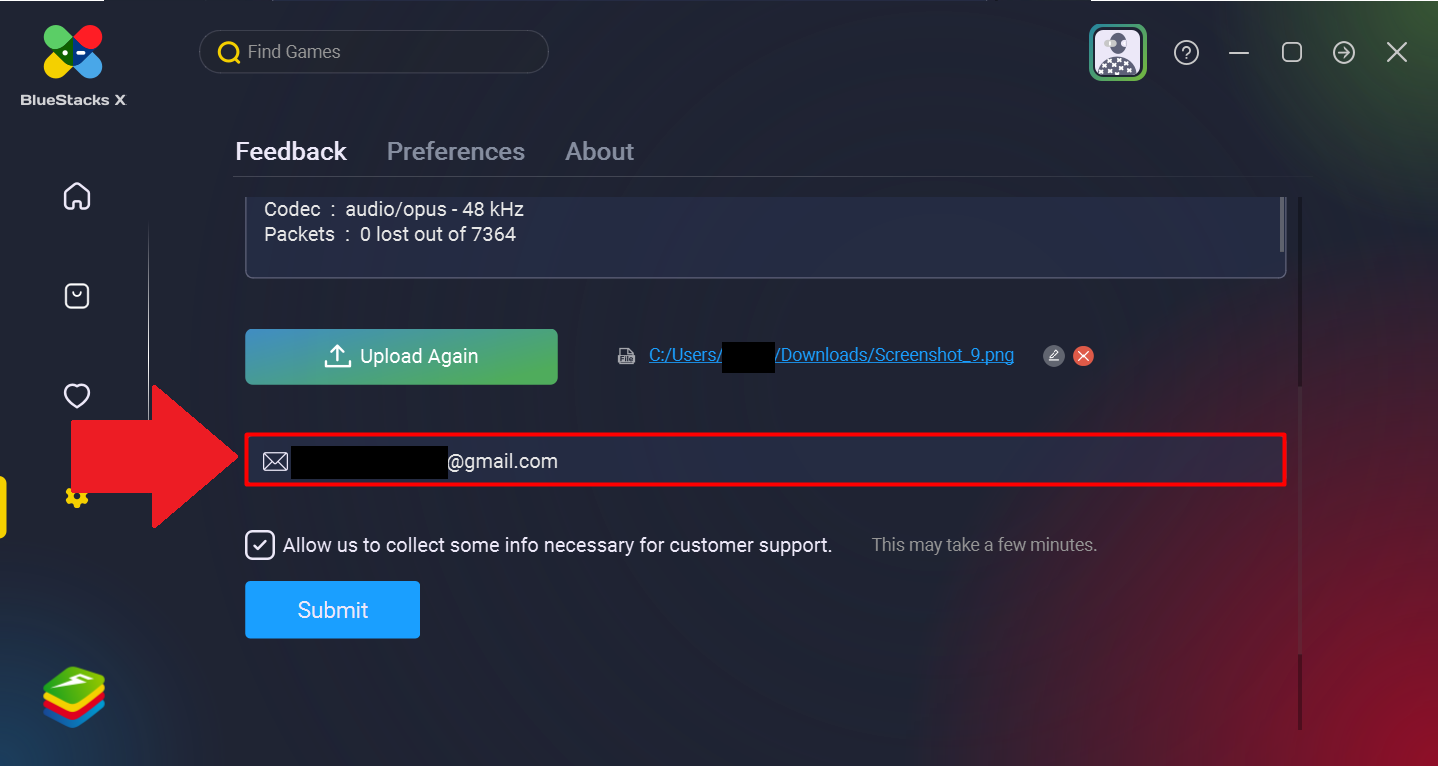 11. Remember to check the box next to "Allow us to collect some info necessary for customer support". It provides us with game-related and system information to understand the problem better, those details help us very greatly in our diagnosis.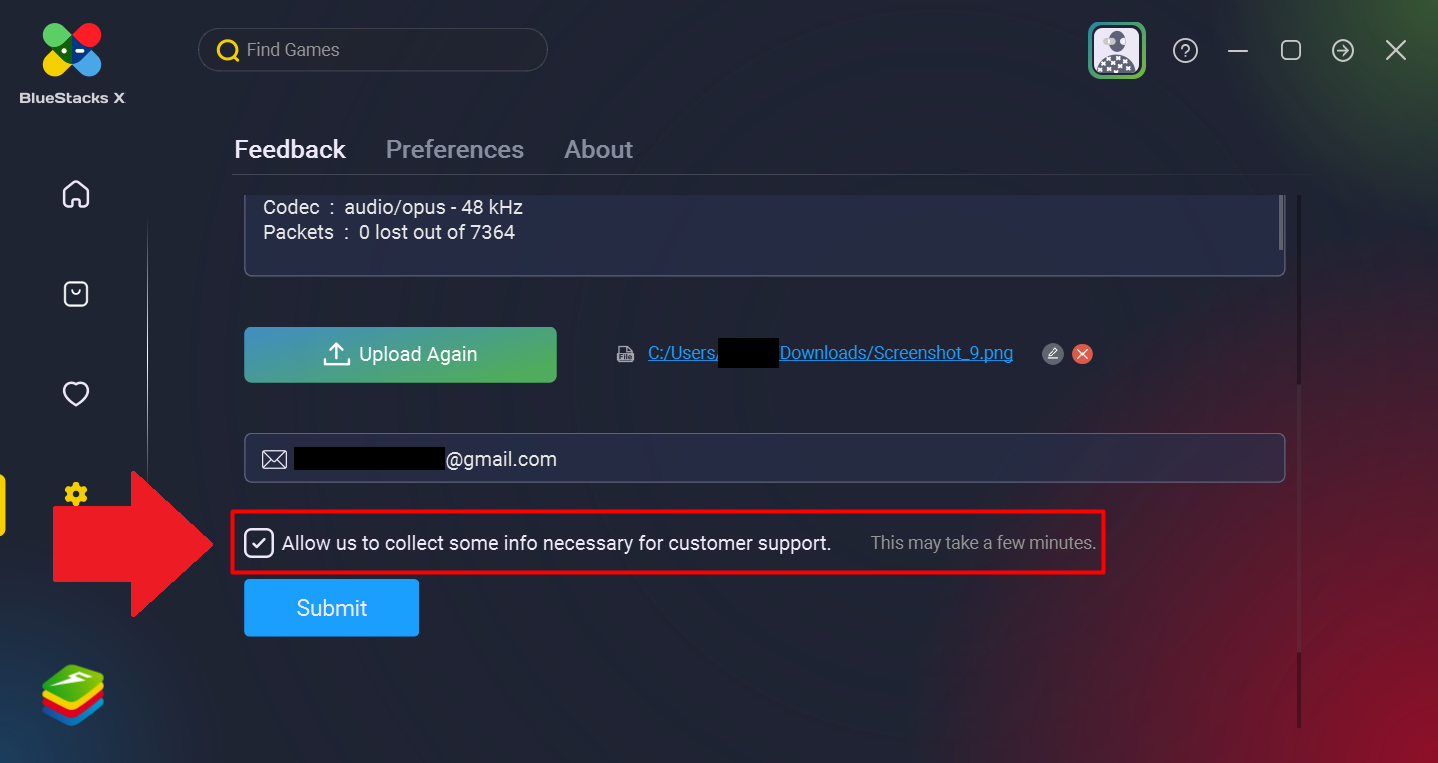 12. After filling in the details, click on the "Submit" button at the bottom to send your feedback to us.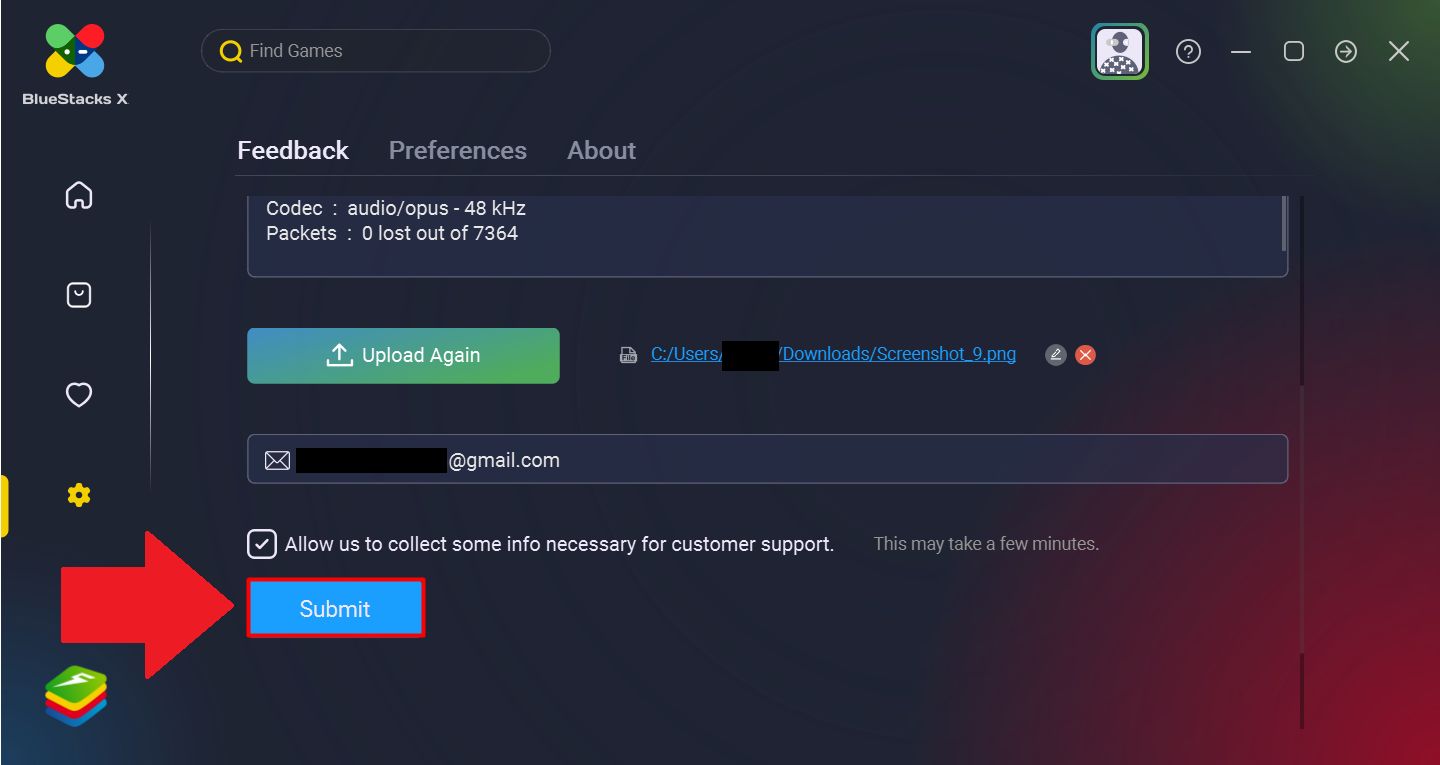 Once you have submitted your feedback, you will receive an email with a ticket number for your submission. Our Support Team will get back to you at the same email address as soon as possible.
---
Have any questions?
Q. What happens when I click on "Submit"?
A. By clicking on Submit, you will be sharing your feedback with us. Our Support staff will analyze your questions and follow up with you accordingly.
Q. Why is my email address required?
A. Our Support staff may contact you by email with a response for your feedback. We may also share helpful information to help you resolve any issues you are experiencing.
Q. How soon should I expect to receive a response?
A. Please be patient while our Support staff reviews and evaluates your feedback. We rank issues based on their frequency and their impact on our community and address them in ranked order. Rest assured, we will respond as soon as we have an answer to your query.
---
Thank you for choosing BlueStacks X. We hope you enjoy using it. Happy Gaming!