When you launch BlueStacks X on your desktop/laptop and select a game you wish to play, our smart Cloud algorithm will dynamically decide where you can get the best gameplay experience based on a variety of factors.
Depending on these factors you'll be directed to play a game directly on the Cloud or it will be downloaded and installed on your desktop/laptop for you.
---
How can I play Android games on BlueStacks X?
1. Once you launch BlueStacks X on your desktop/laptop, you can simply search for your favorite games using the "Find Games" option at the top of your screen or explore the plethora of games available in the "Game Center".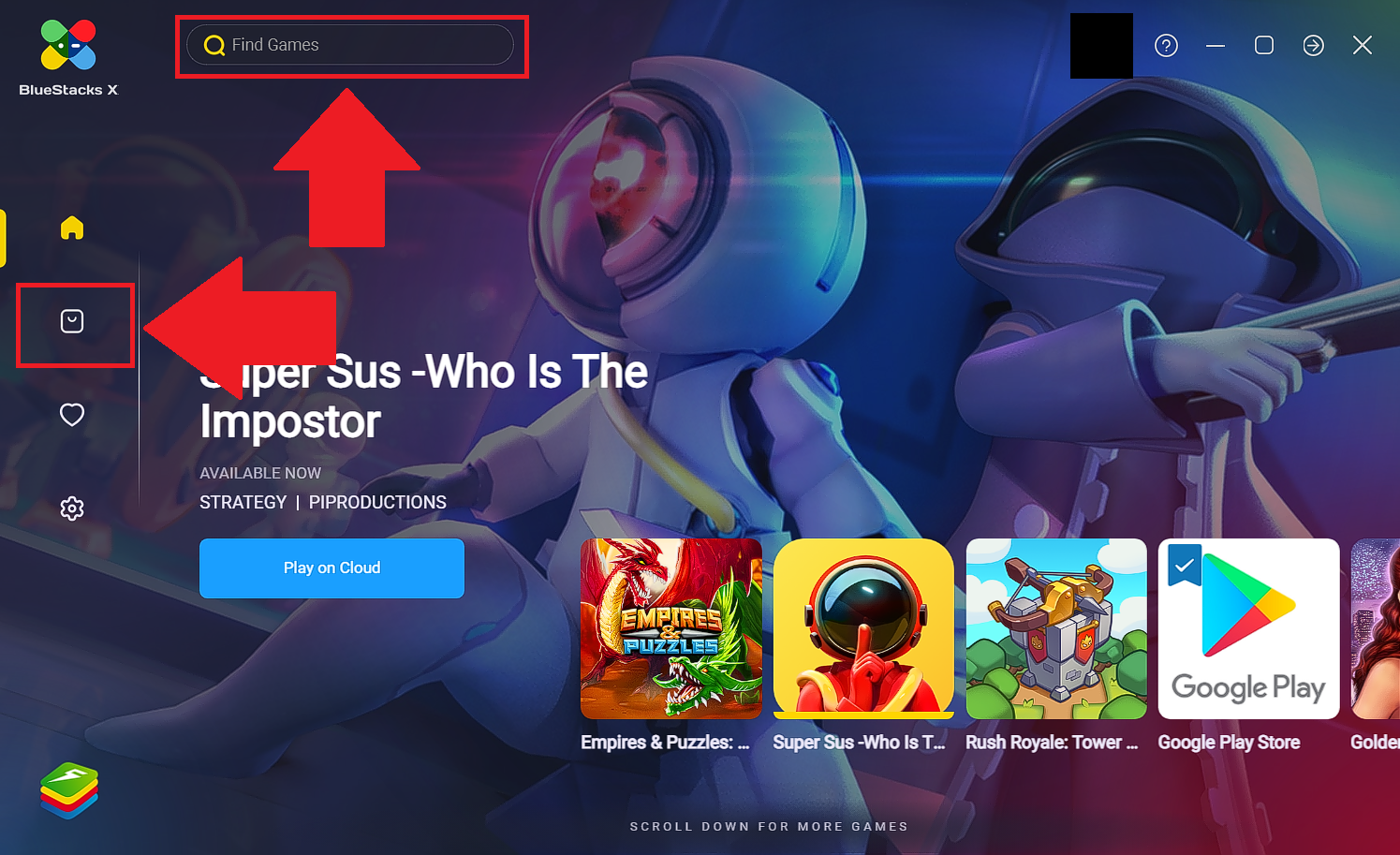 2. Once you have found the game of your choice, simply hover your mouse cursor over the game's tile and click on the option available as presented to you by the AI-based Hybrid Cloud algorithm: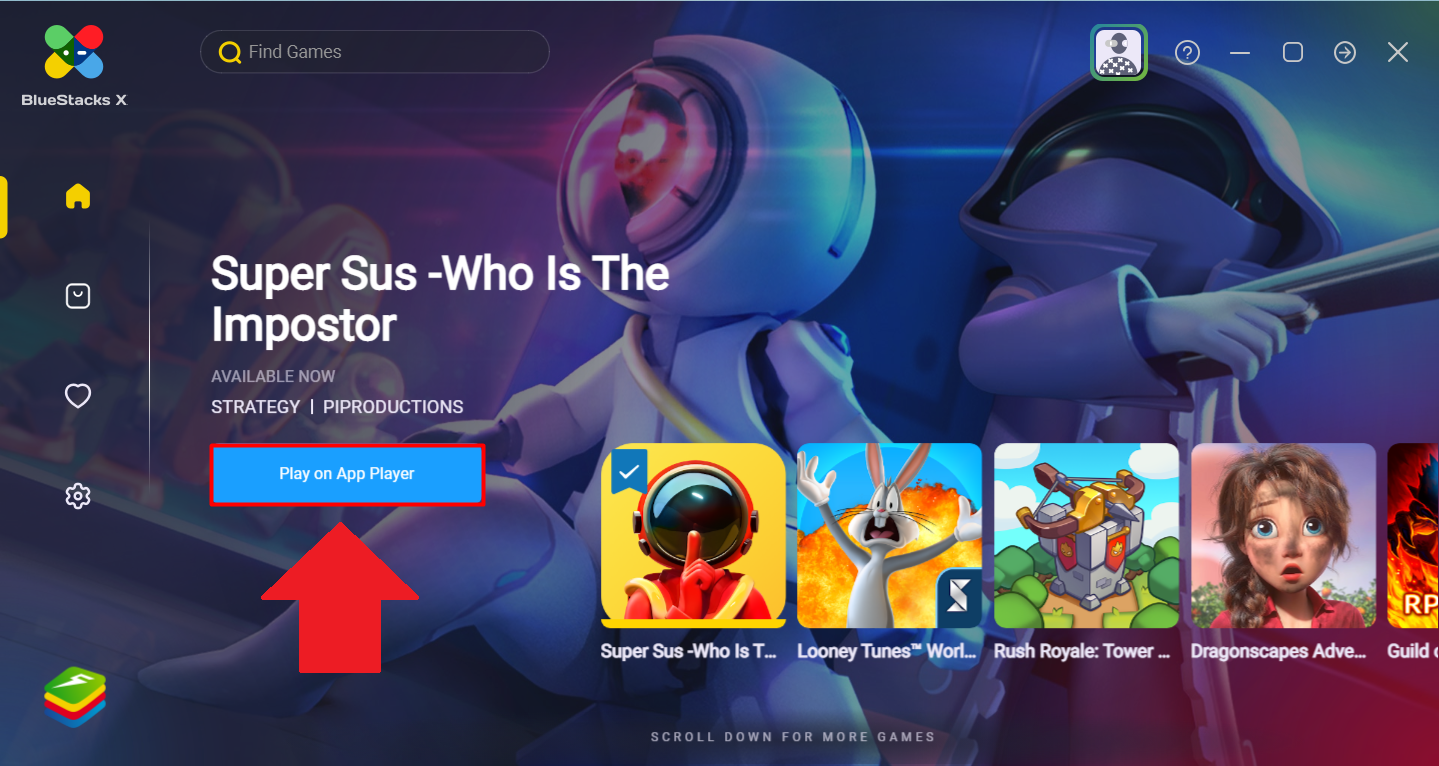 Both of these are explained in the sections below.
---
What does playing a game on the Cloud look like?
NOTE: A stable Internet connection with a speed of 5 Mbps or more is required for a smooth gameplay experience on Cloud.
Playing games on the Cloud lets you dive into your favorite games instantly without waiting for any installation and saves resources on your desktop/laptop since downloading the game is not required.
If the game of your choice is best suited to be played on the Cloud, you will be asked to sign in with your Google, Facebook or Discord account.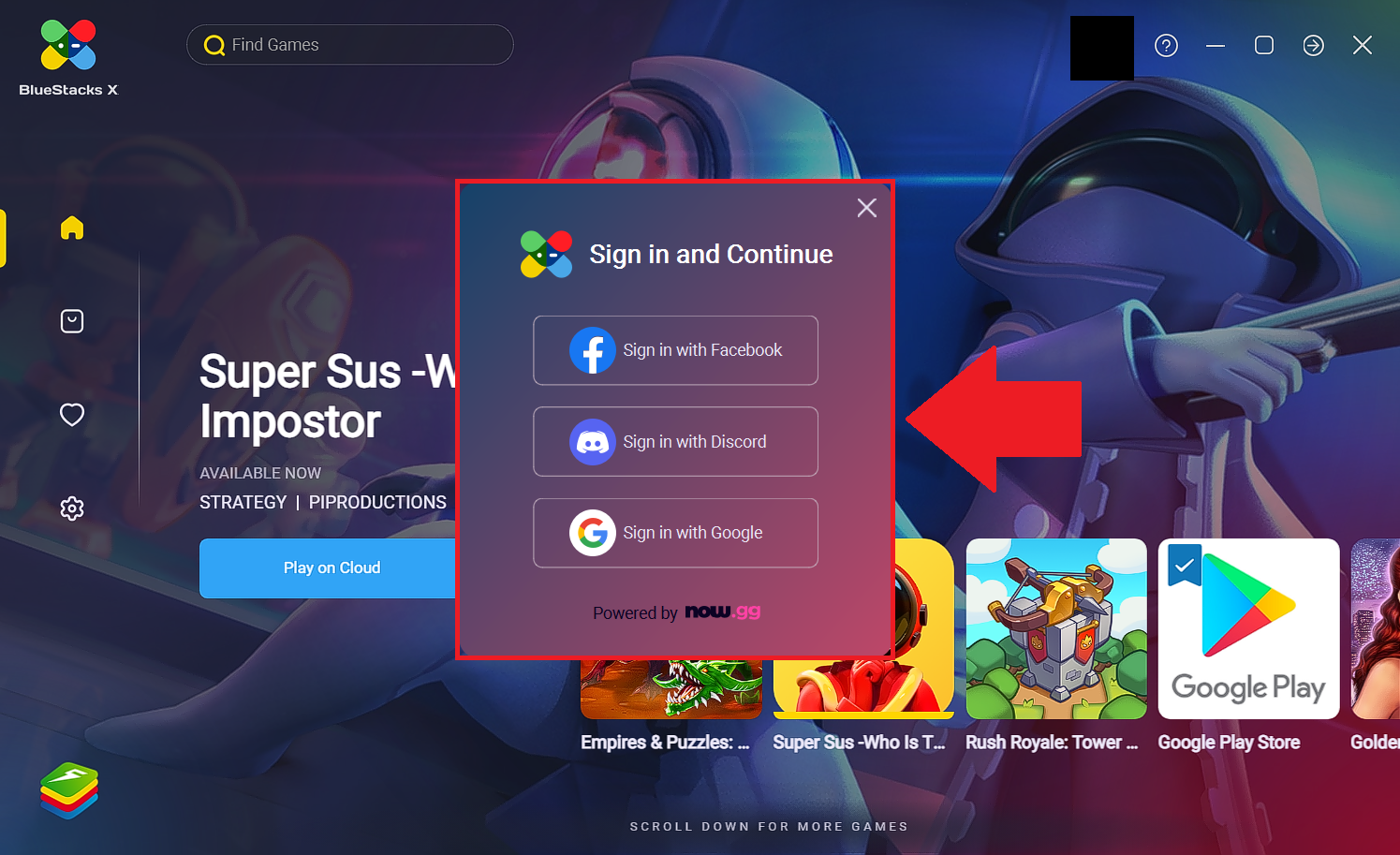 Once you have signed in, the game will open in a separate window and you can start playing it.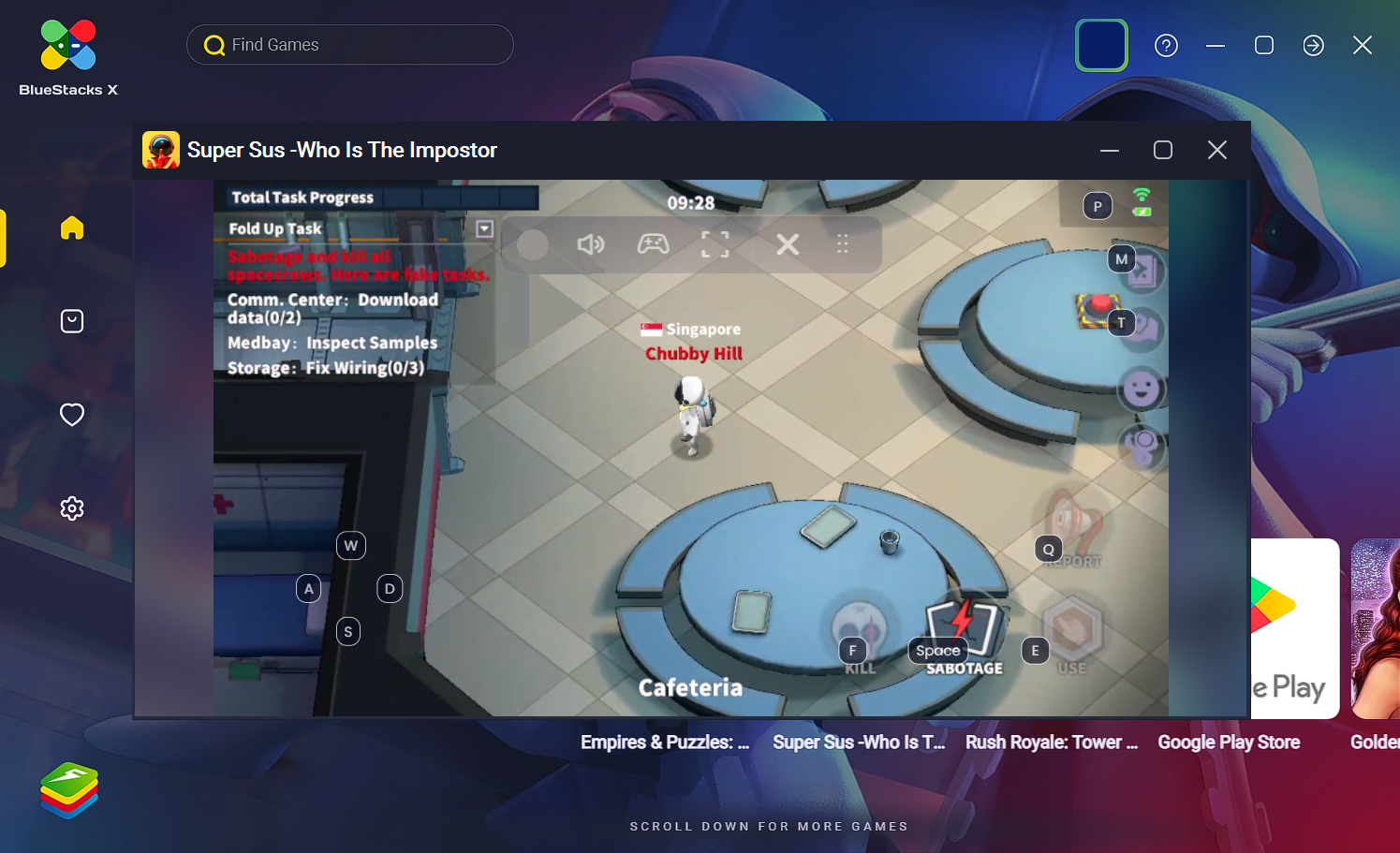 ---
What happens when I download a game on my desktop/laptop?
If your laptop/desktop specifications are enough to support playing the game of your choice, you will be redirected to play the game on the App Player. If you do not have BlueStacks 5 installed on your desktop/laptop, it will automatically get installed on your system and you will get a pop-up informing you about the same.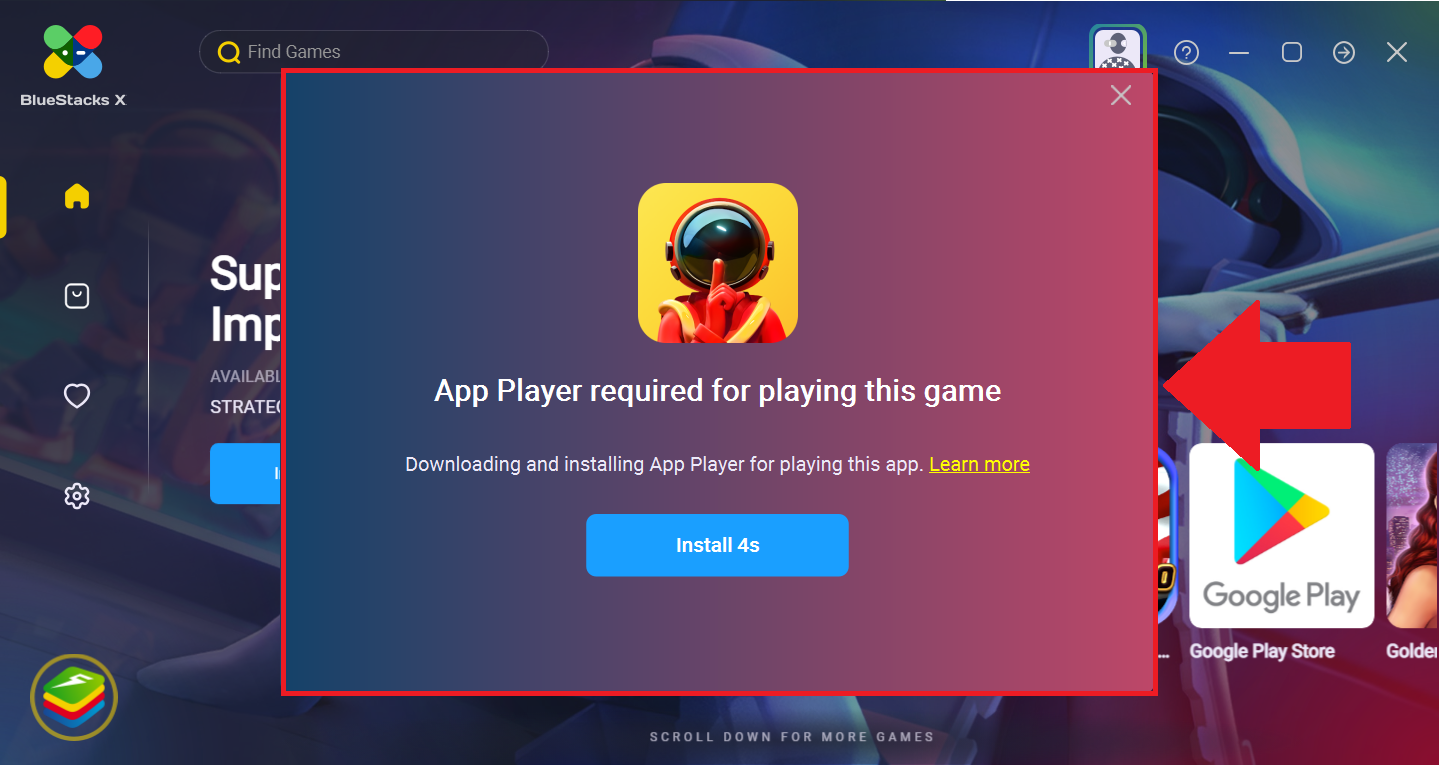 Once the App Player is installed successfully, it will launch on your screen, as shown below. You'll now have to sign in to the Google Play Store to download the game.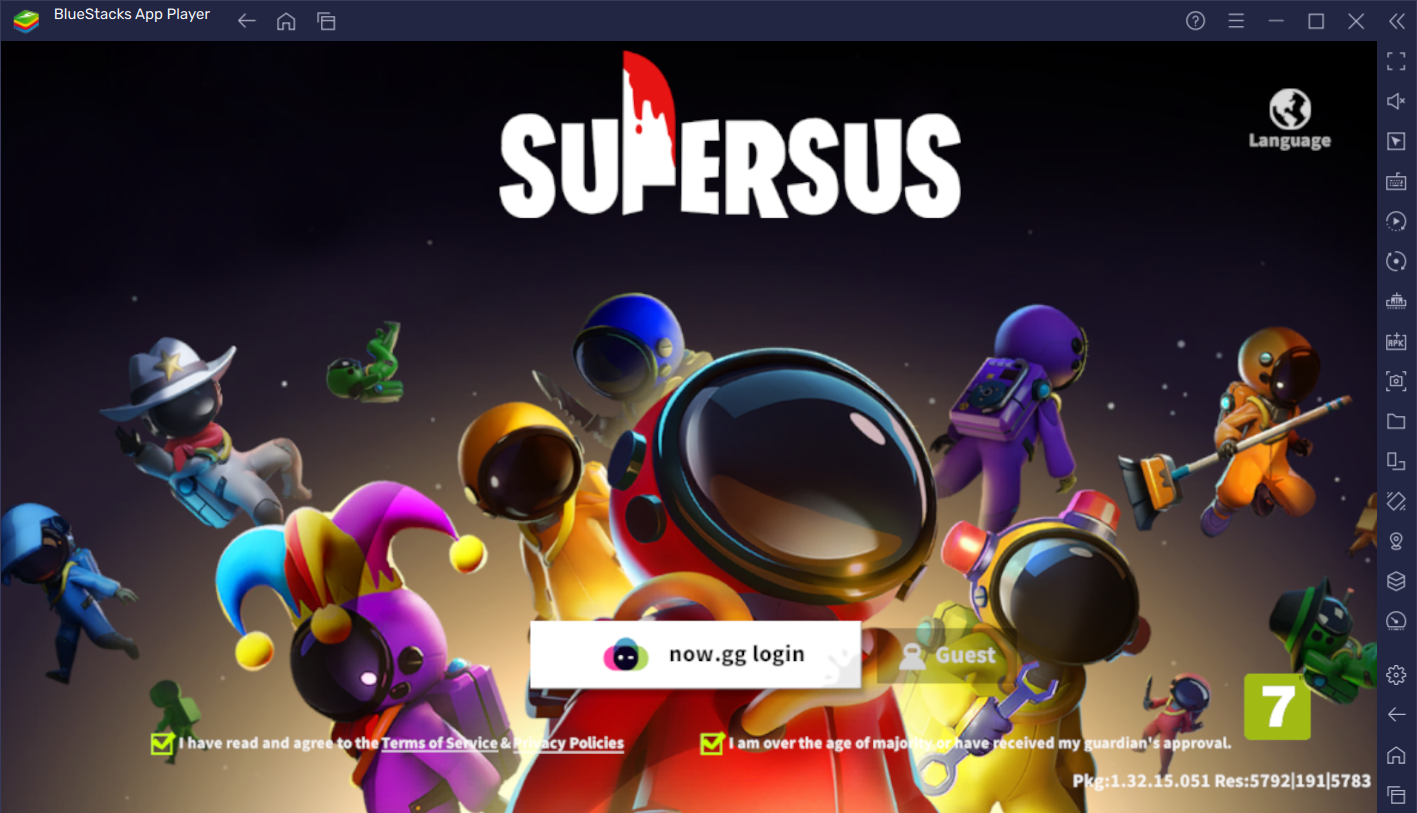 However, if you wish to choose where to play your favorite Android games yourself, you can do so simply by changing the "Player Preference" setting in the "Settings" menu. To learn more about how you can do this, refer to this article.
You can now start playing your favorite Android games with BlueStacks X!
---
Thank you for choosing BlueStacks X. We hope you enjoy using it. Happy Gaming!