How will this help?
You can choose a custom location to install BlueStacks X on your desktop/laptop and make better use of your disk space.
To learn how to do this, follow the steps mentioned below.
---
How can I do this?
1. Visit our official website, click on "Download BlueStacks 10" and once the file is downloaded, launch it to proceed.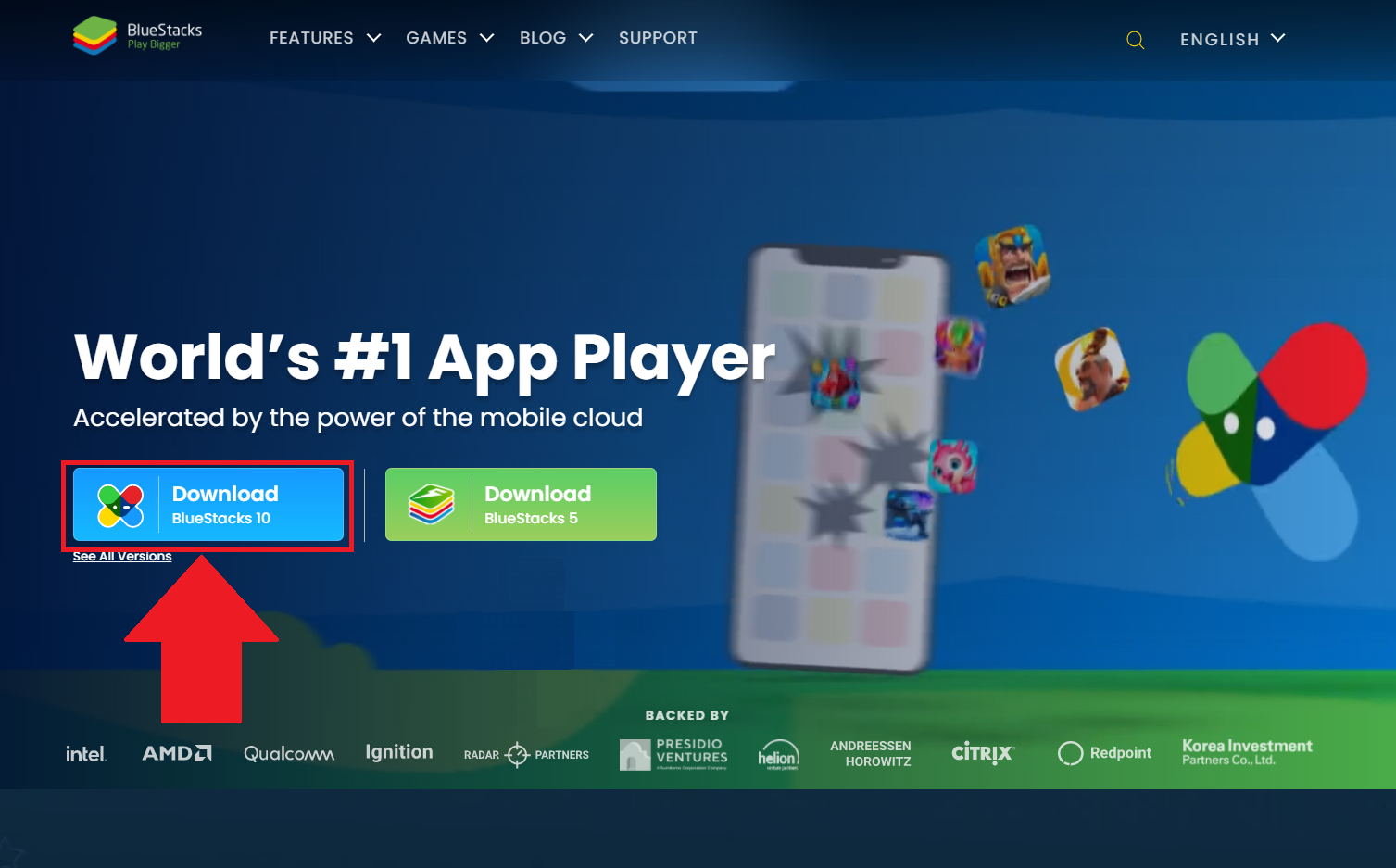 2. Once the installer launches, click on "Customize installation".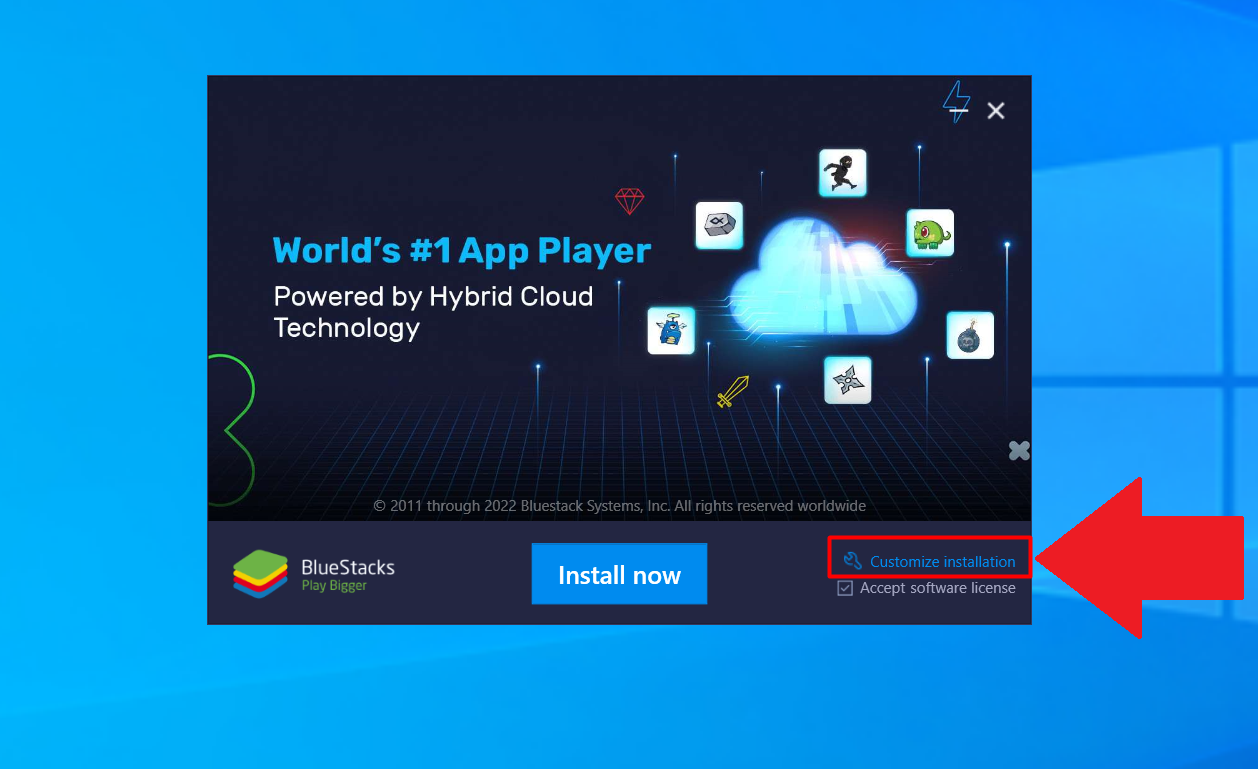 3. Here, you can see the default path for installation, as shown below.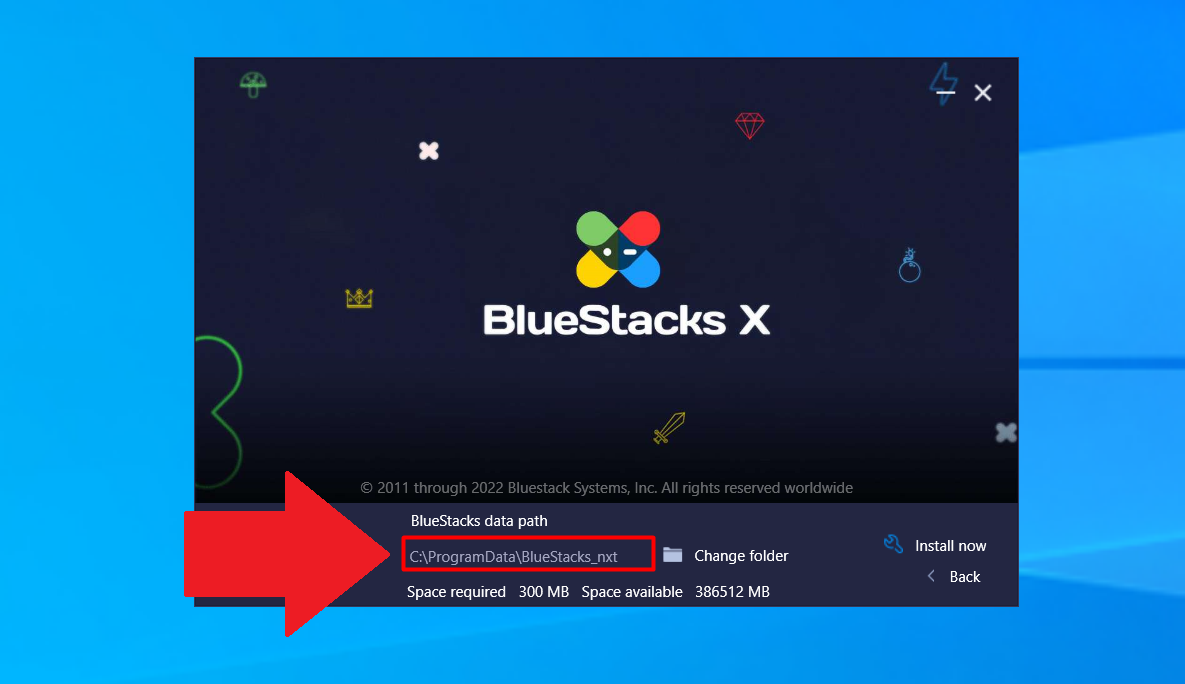 4. Select the location where you wish to install BlueStacks X in one of the following ways:
Type the path in the address bar
Click on "Change folder" and select a custom location
Then, click on "OK".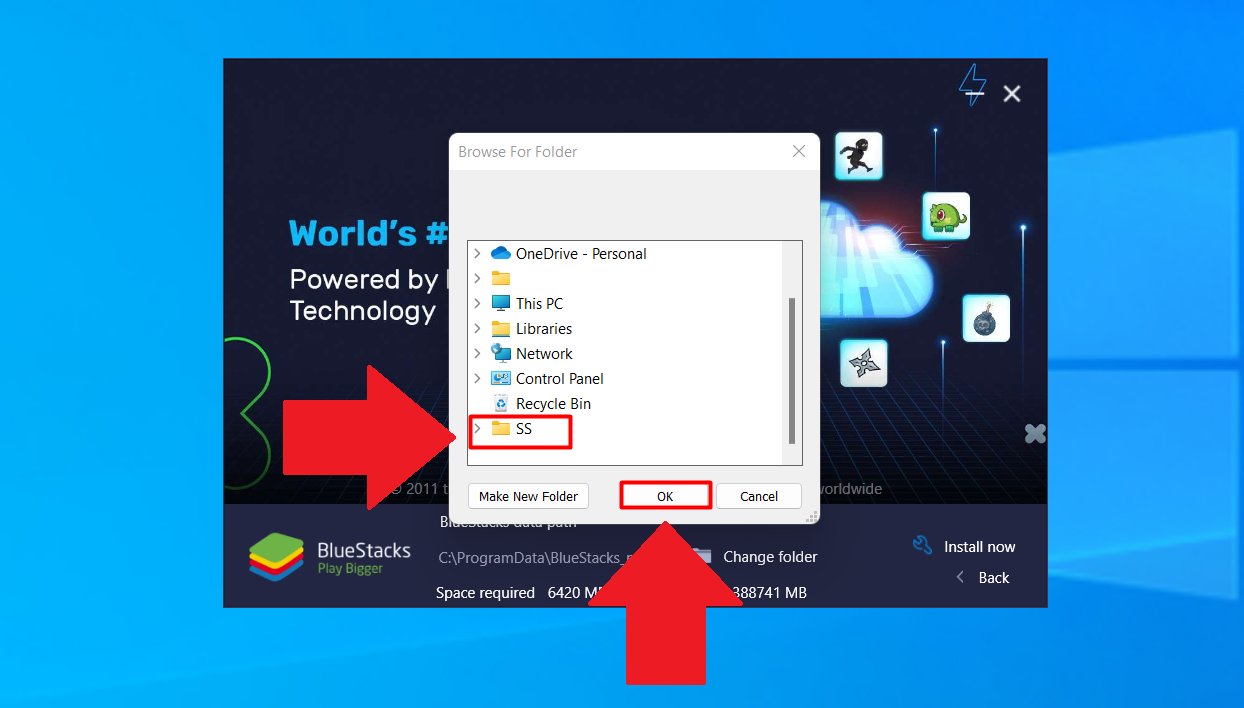 5. Once you have set the custom location, it will appear in the installation address bar. Click on "Install now" to start the installation.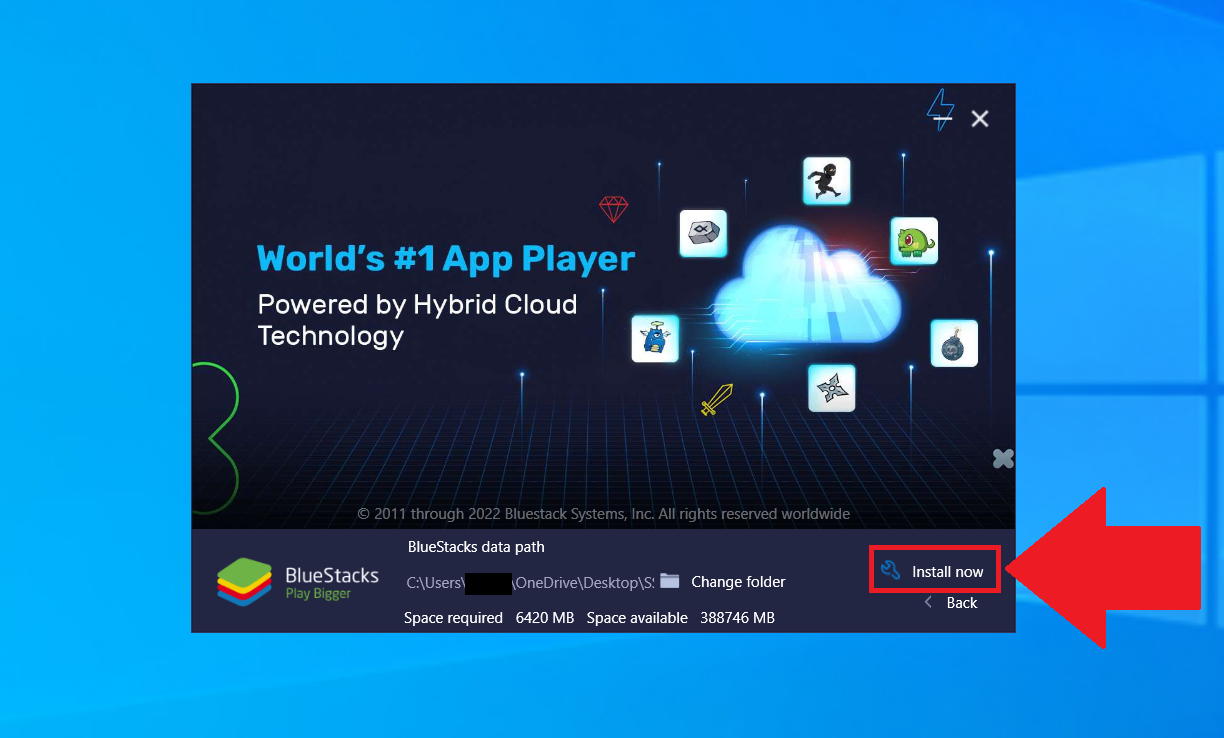 After the installation is complete, BlueStacks X will be installed at the location of your choice.
---
Thank you for choosing BlueStacks X. We hope you enjoy using it. Happy Gaming!