Why can't I create a Nougat 32-bit instance?
If Hyper-V is enabled on your system, you will see an error as shown below, while trying to create a Nougat 32-bit instance from the Multi-instance Manager.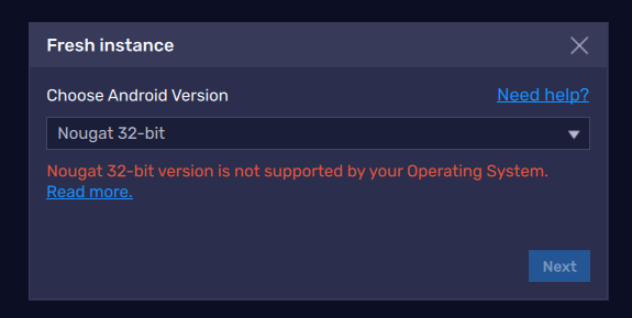 To resolve this, you will have to disable Hyper-V on your system which can be done by:
If you face any problems while disabling Hyper-V, feel free to submit a problem report. We'll be happy to help you out!
---
Thank you for choosing BlueStacks 5. We hope you enjoy using it. Happy Gaming!