How will this help?
This article will help you install any application that you've already paid for, without having to repurchase them on BlueStacks 5.
NOTE: To retrieve your purchased apps, you must be logged into the Google Play Store and on BlueStacks 5 with the same account that was used to make the purchases.
---
How can I install apps without repurchasing them?
1. Launch BlueStacks 5 and click on the gear icon from the side toolbar to open the Settings menu.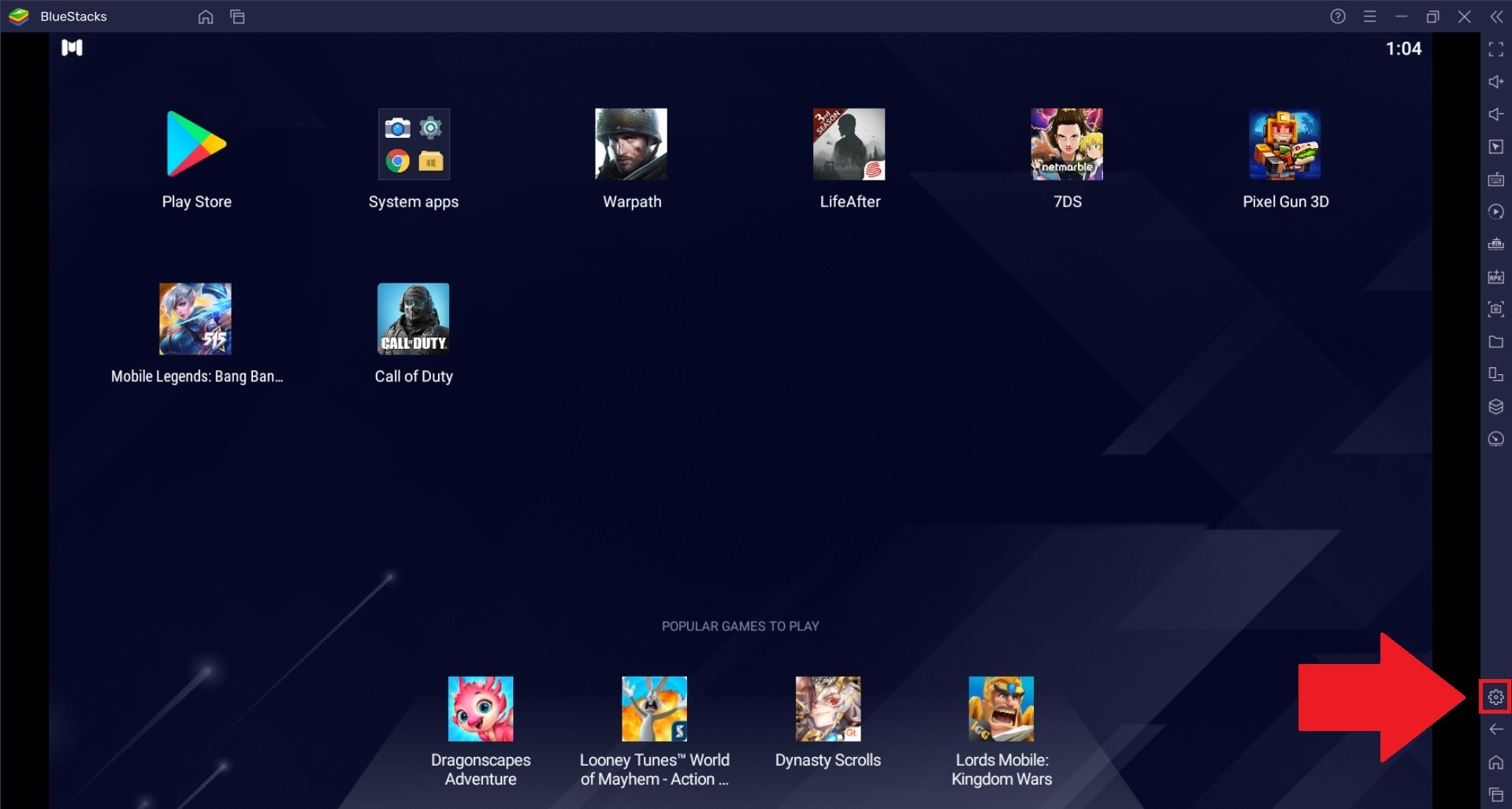 2. Here, open the "Device" tab.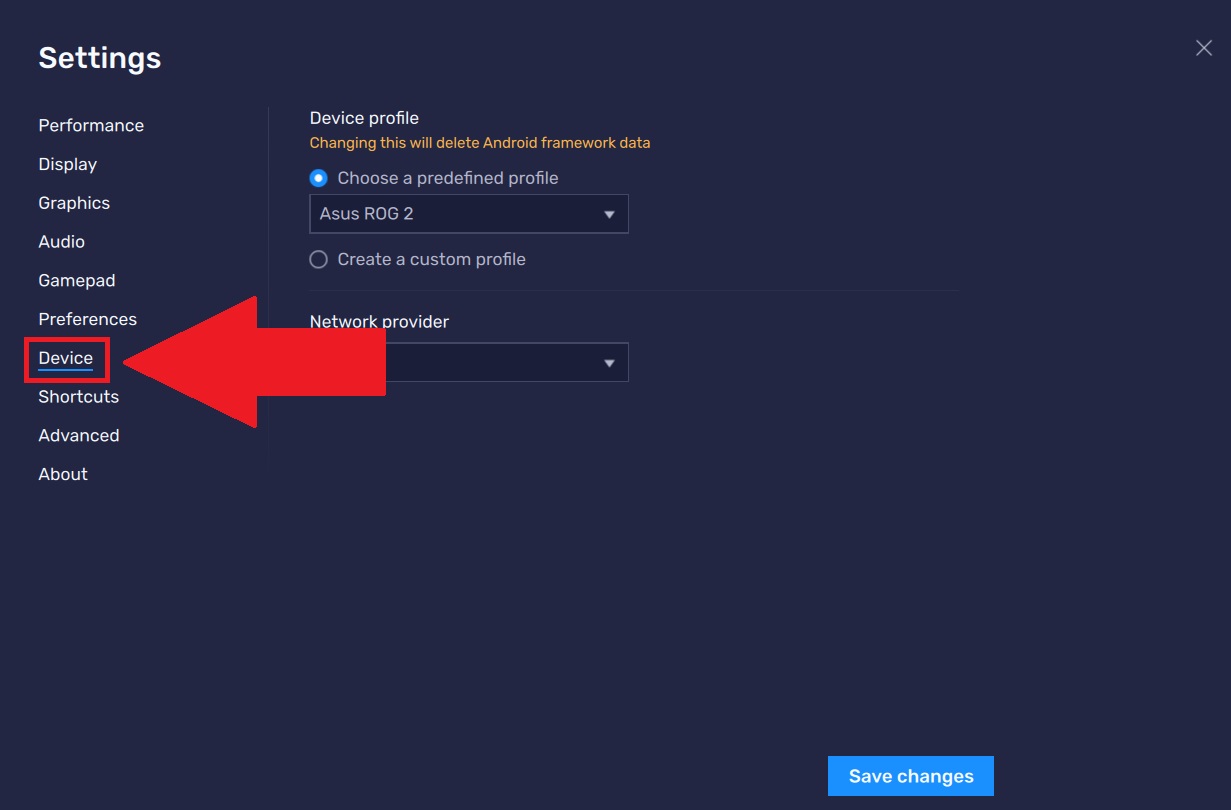 3. Now, note down the name of the selected device profile for BlueStacks 5.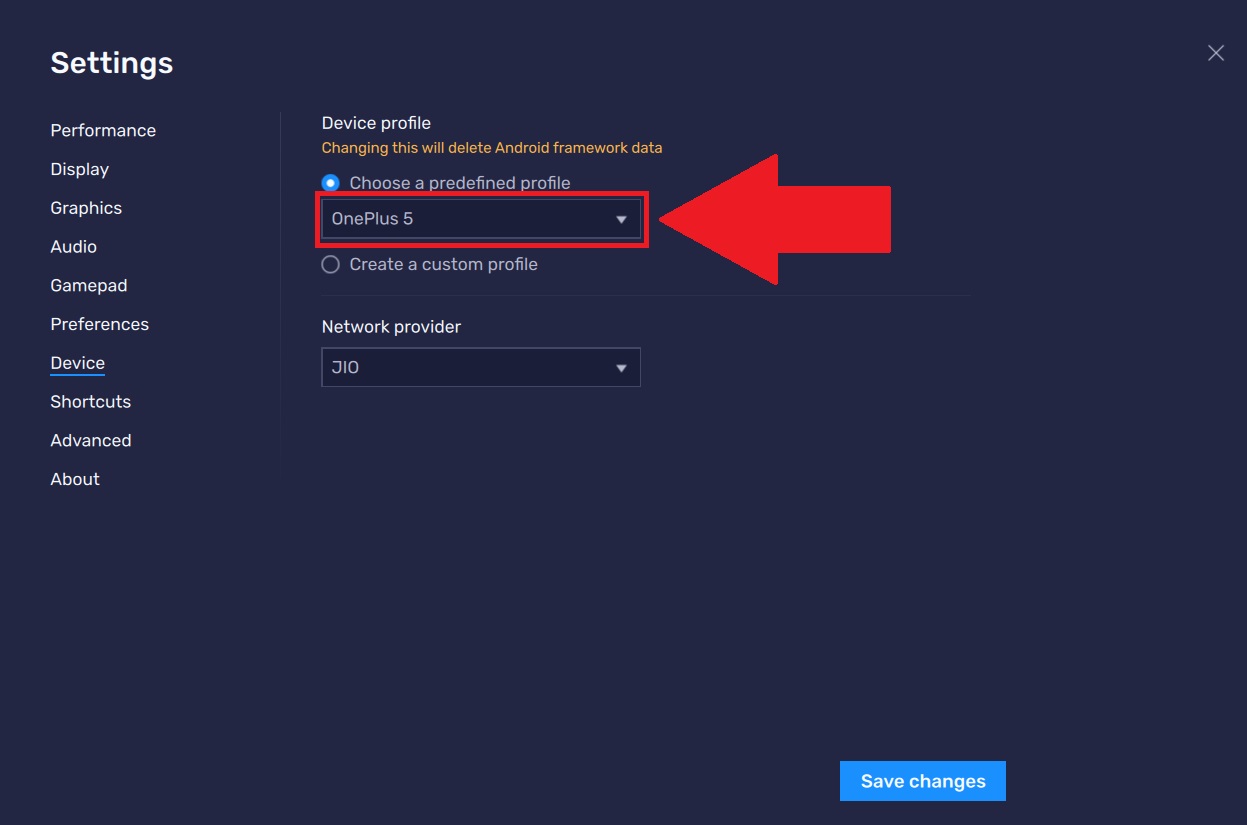 4. Next, open an internet browser like Google Chrome outside of BlueStacks 5 and go to the website: https://play.google.com/store

5. Sign in to the Google Play Store using the same Google account that you used to purchase the relevant applications and are using on BlueStacks 5. If you are already signed in to your Google account, then please skip this step.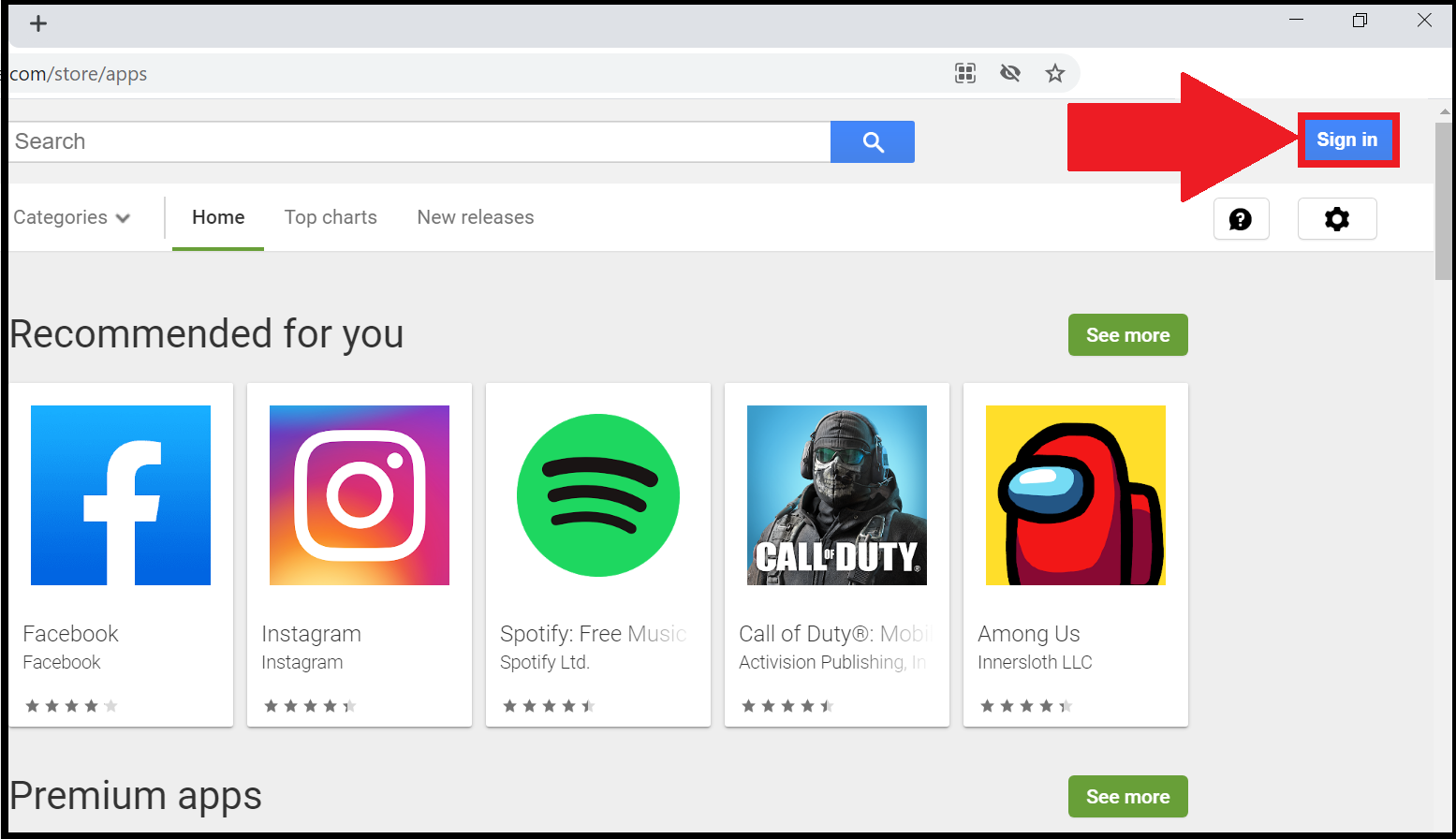 6. Now, type the name of the application you have purchased in the search bar. Then, press enter.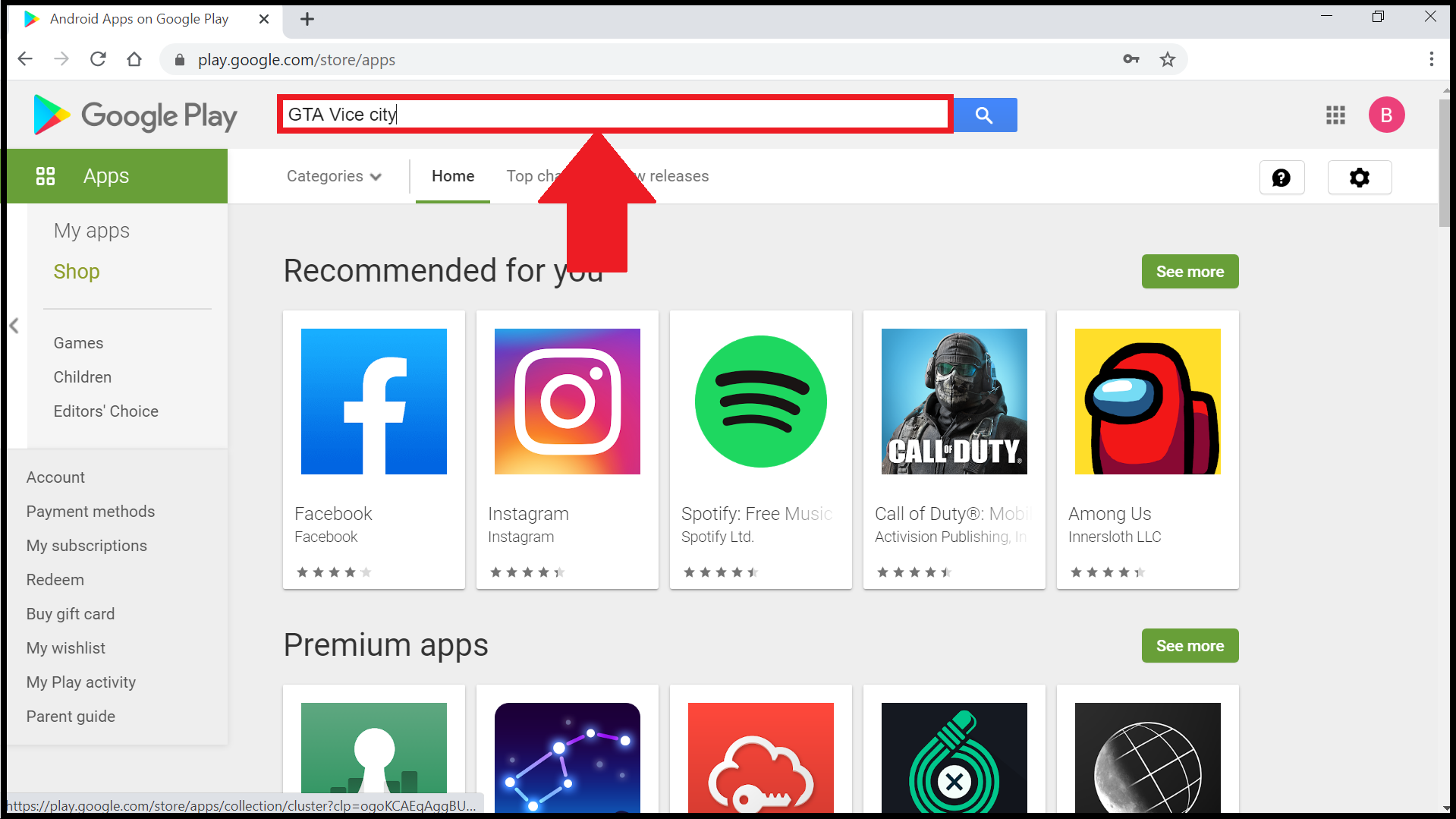 7. Open the purchased application from the search results and click on "Installed".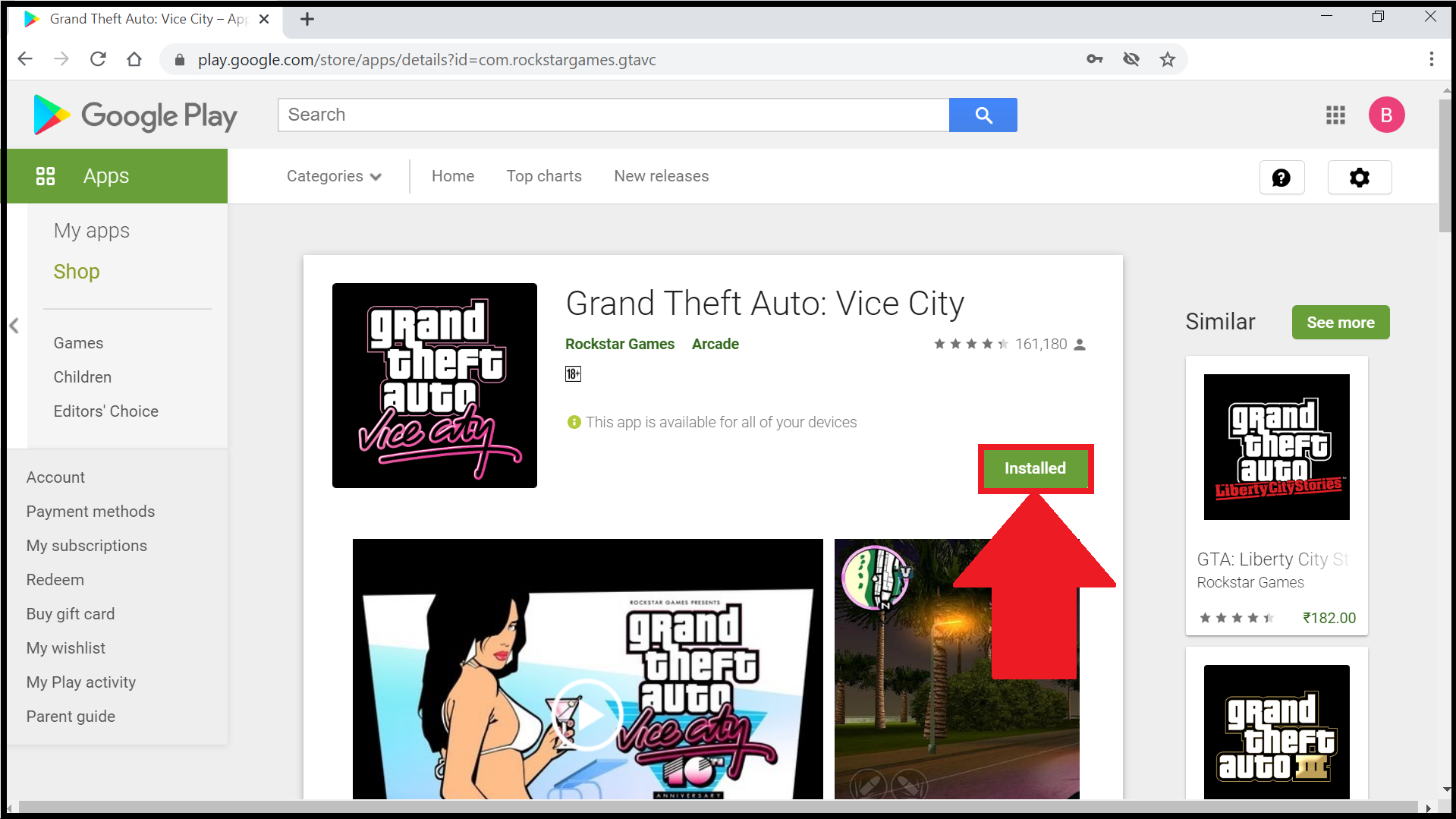 8. You will now be asked to choose the device where you wish to install the app. Here, open the list of devices, as shown below.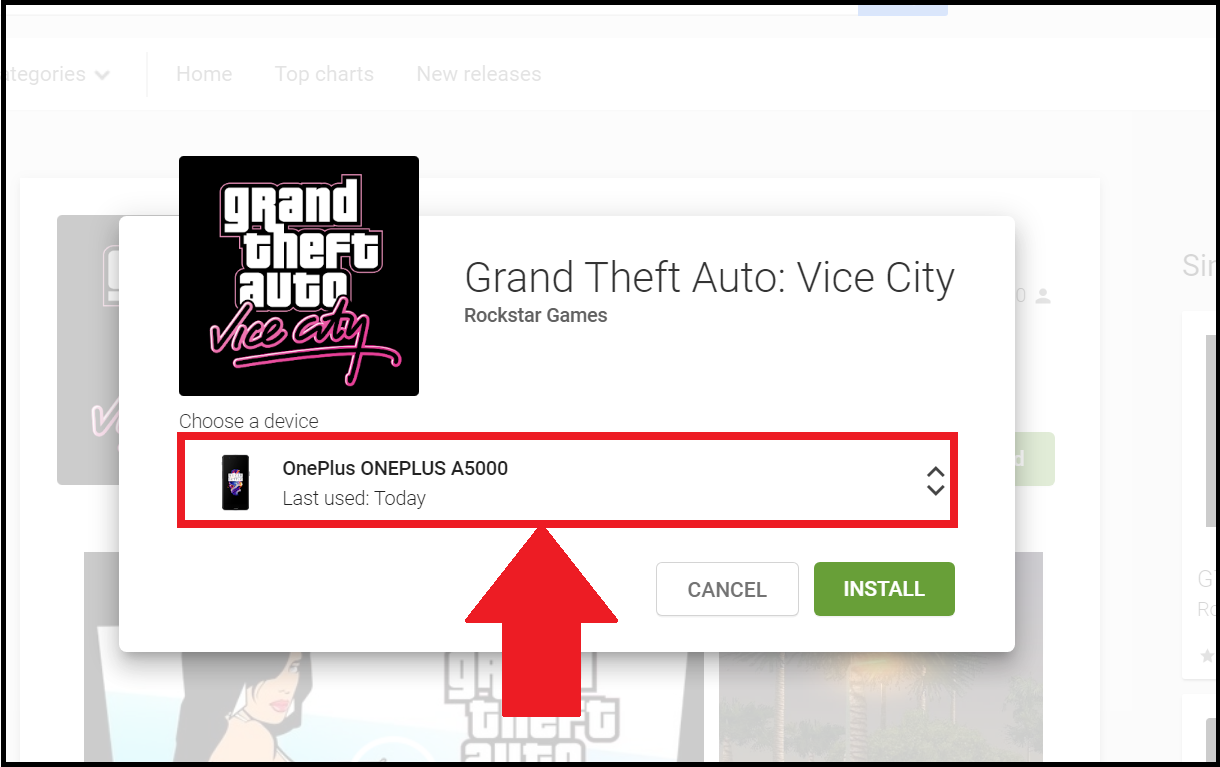 9. Now, select the device you had noted down in Step 3. If it's not given in the list of devices, click here.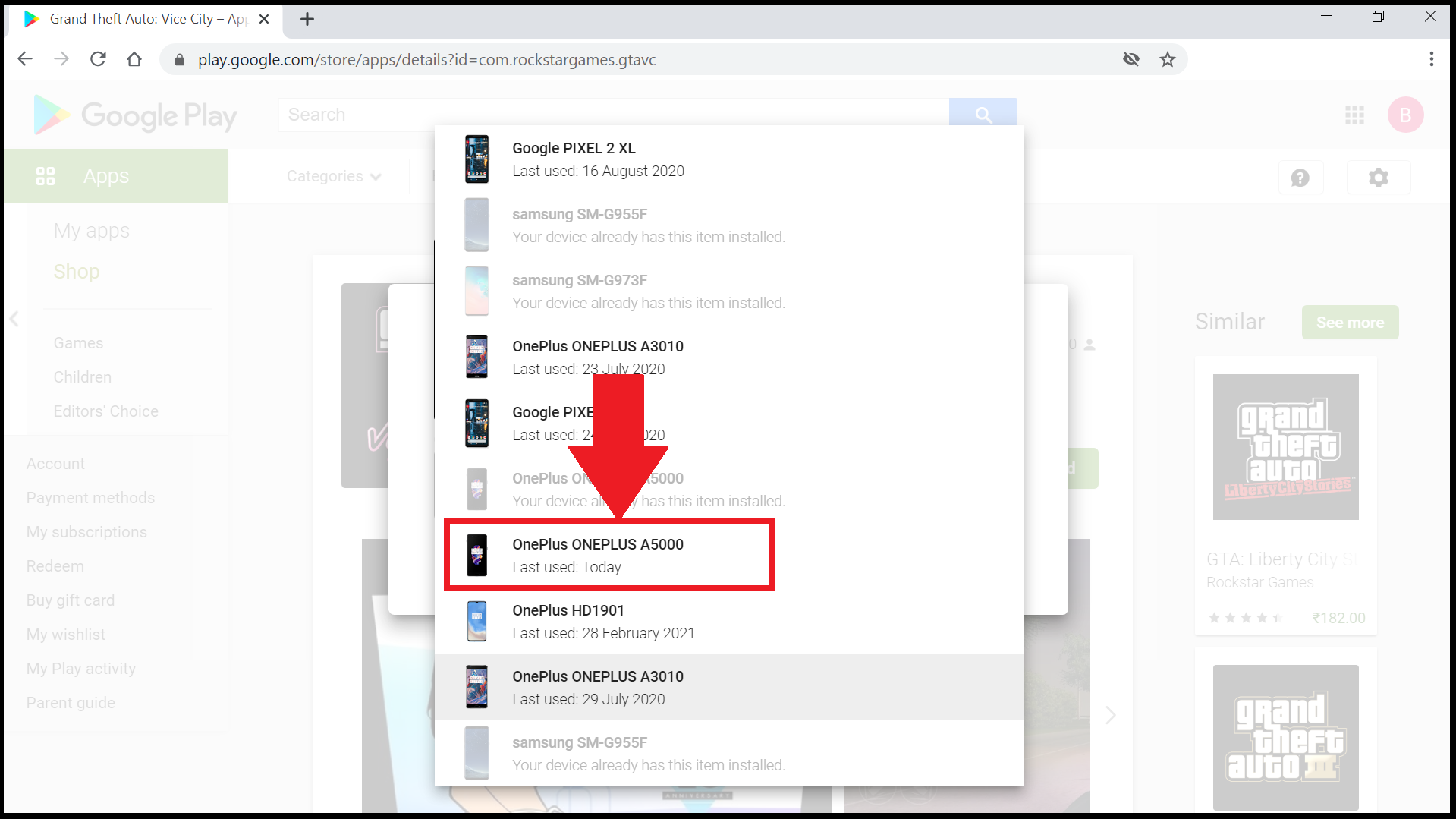 NOTE: For some devices, the model name can be mentioned instead. If you're unable to find the device profile selected on BlueStacks 5, please confirm its model name.
10. Next, click on "Install", as shown below.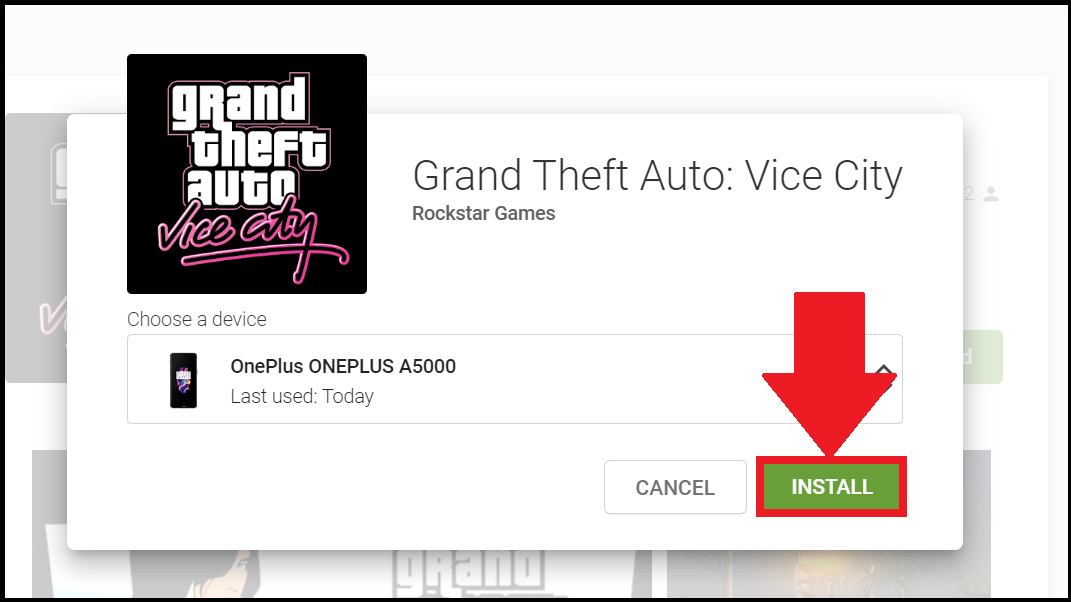 11. You will be redirected to the Google login screen. Here, enter the password to your Google account and click on "Next".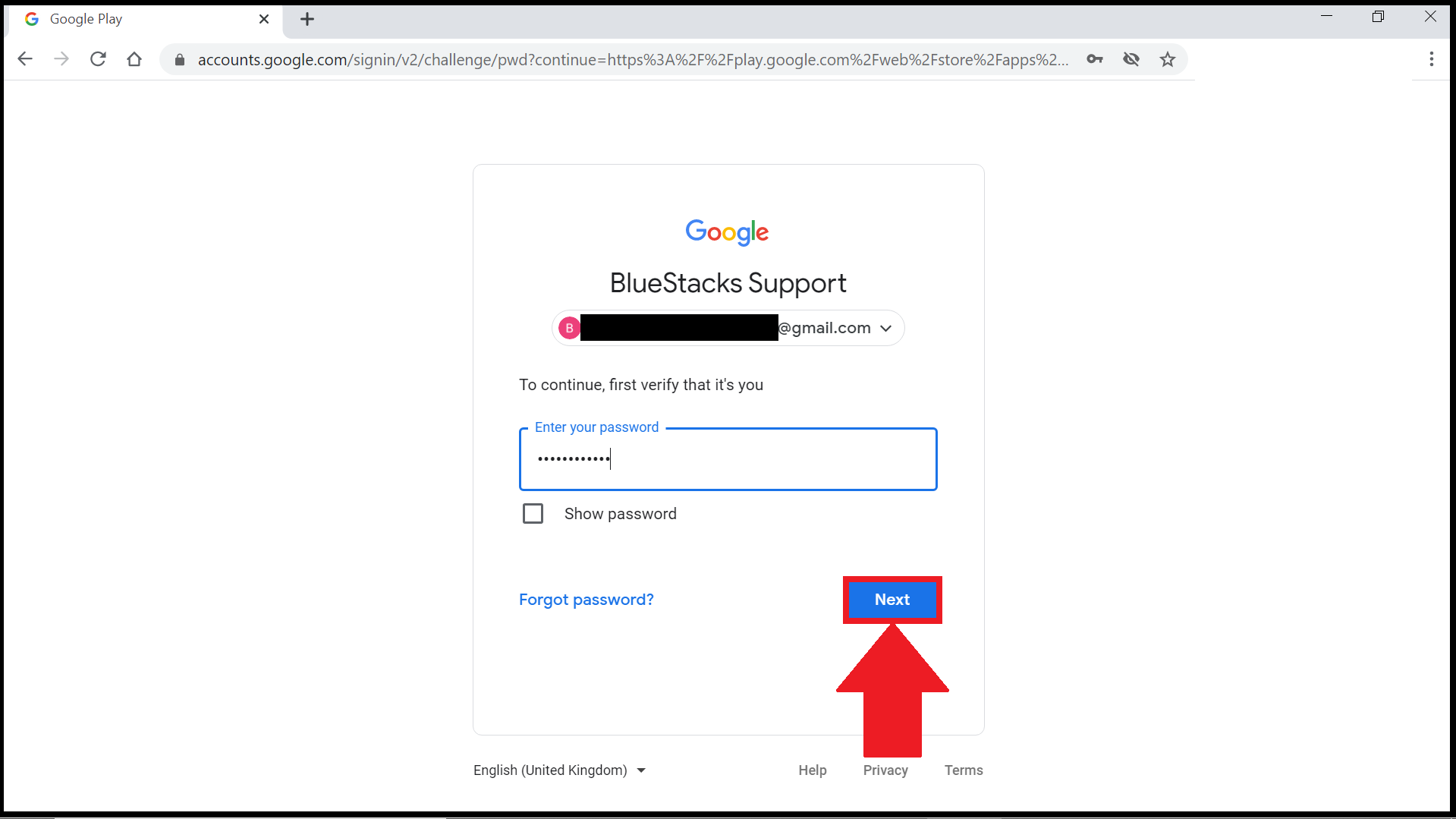 12. Upon successfully logging into your account, you will see a confirmation message stating that the application will be installed on BlueStacks 5.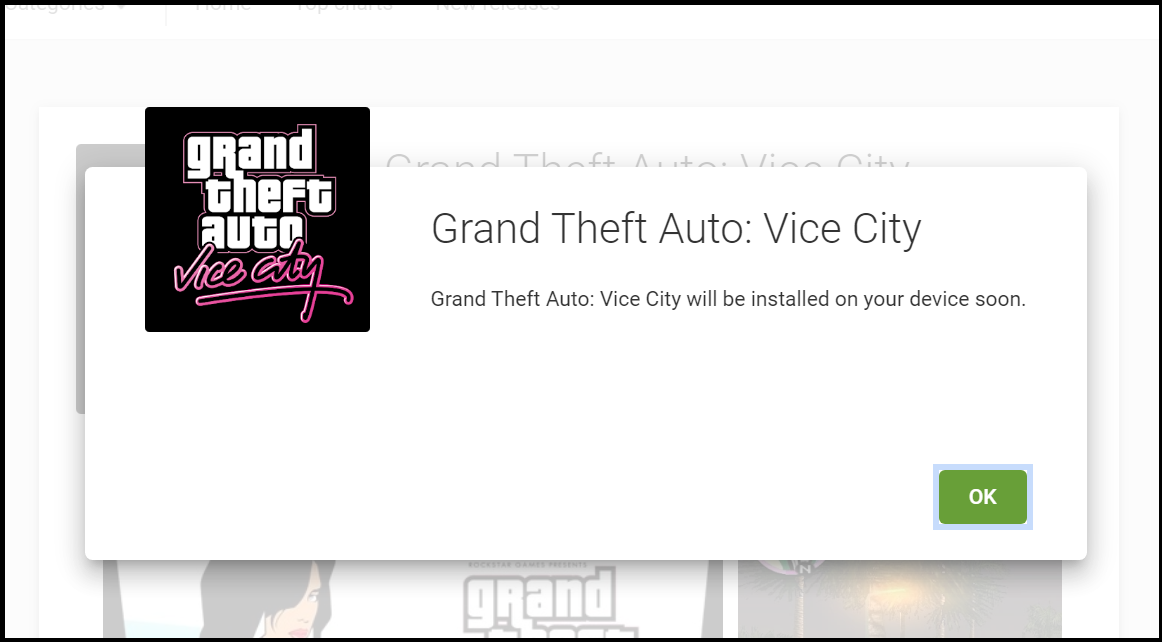 You can now enjoy using your purchased application on BlueStacks 5.
---
What should I do If I don't see my device profile?
1. Click on the gear icon inside the Google Play Store on your internet browser. It will take you to the settings page.

2. The settings page will show a list of devices. Make sure that the box next to the device you're looking for is checked. If the box is unchecked, click on it to check it.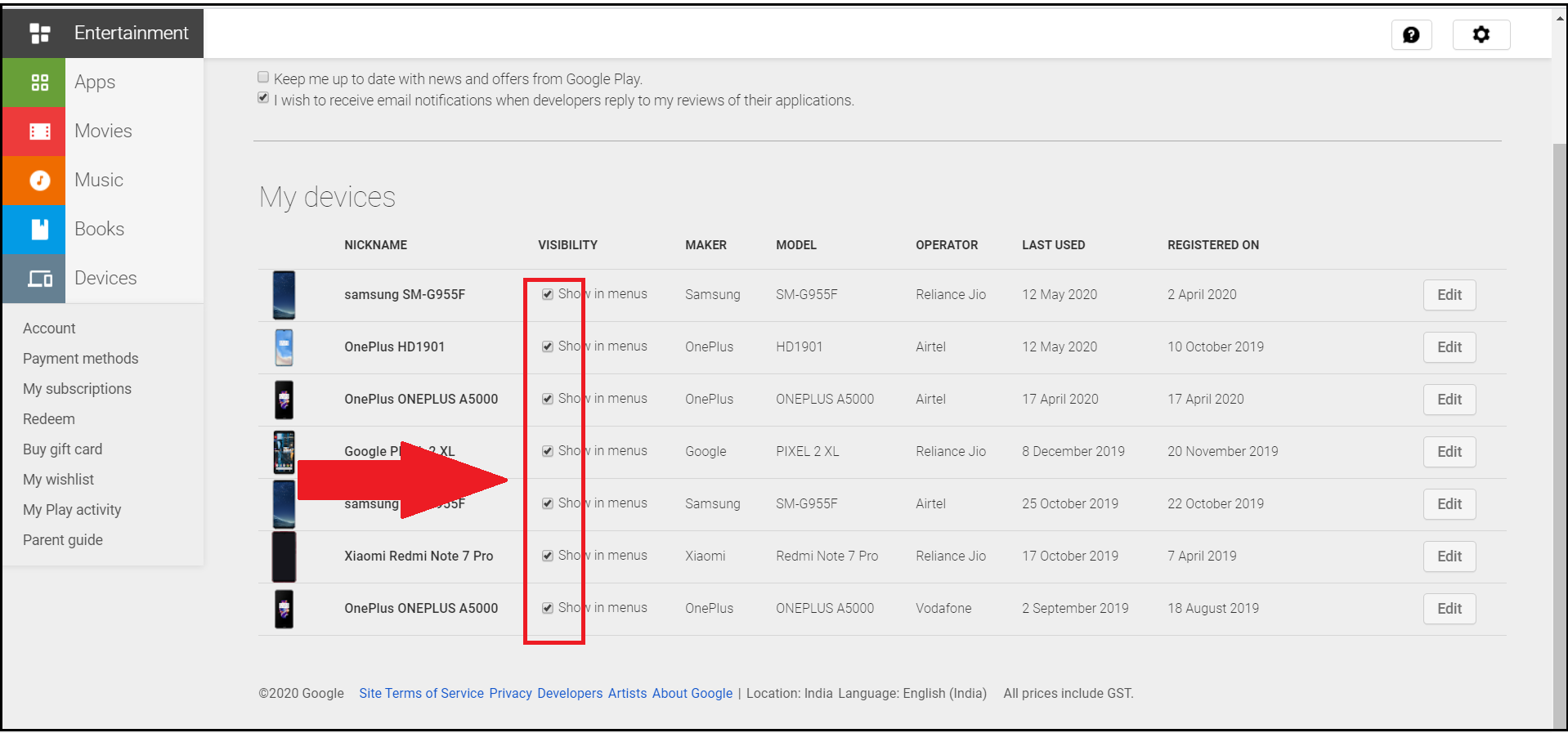 3. After checking the desired phone profile, continue with the installation process.
---
Thank you for choosing BlueStacks 5. We hope you enjoy using it. Happy Gaming!