How will this help?
This article will guide you on how to select a device profile in BlueStacks 5.
By switching the device profile, you can use applications that can be only be run on certain devices or resolve a device-related error.
NOTE: When you log in to Google Play store on BlueStacks, you may receive a verification message or an email about a new device using your account. This is due to the device profile selected on BlueStacks and it is completely normal.
---
How can I switch the device profile on BlueStacks 5 Beta?
1. Open the "Settings" menu by clicking on the gear icon on the Side toolbar.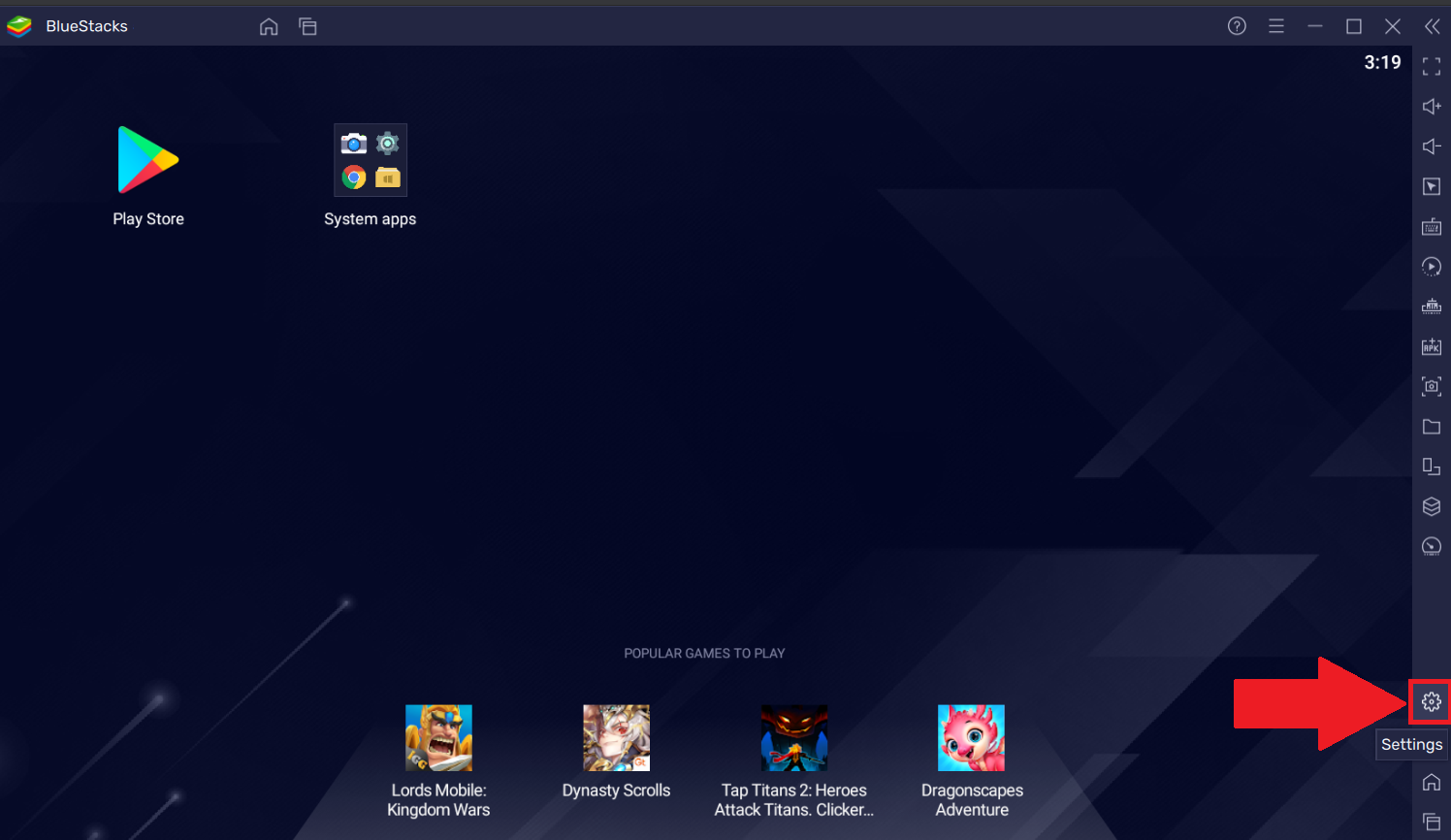 2. On the "Settings" page, select "Device".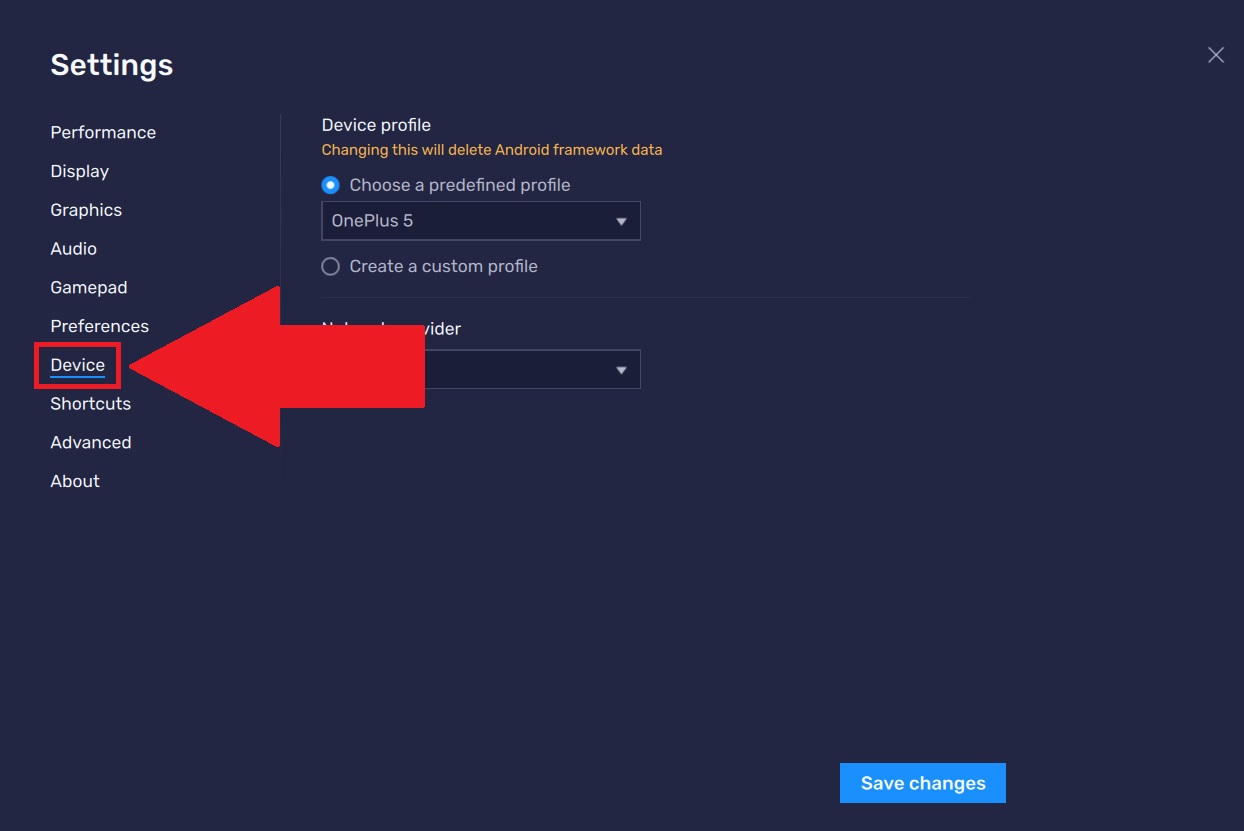 3. Here, the "Device profile" section shows the current profile selected for your BlueStacks. To switch to a different profile, click on the arrow and choose your desired profile from the dropdown list.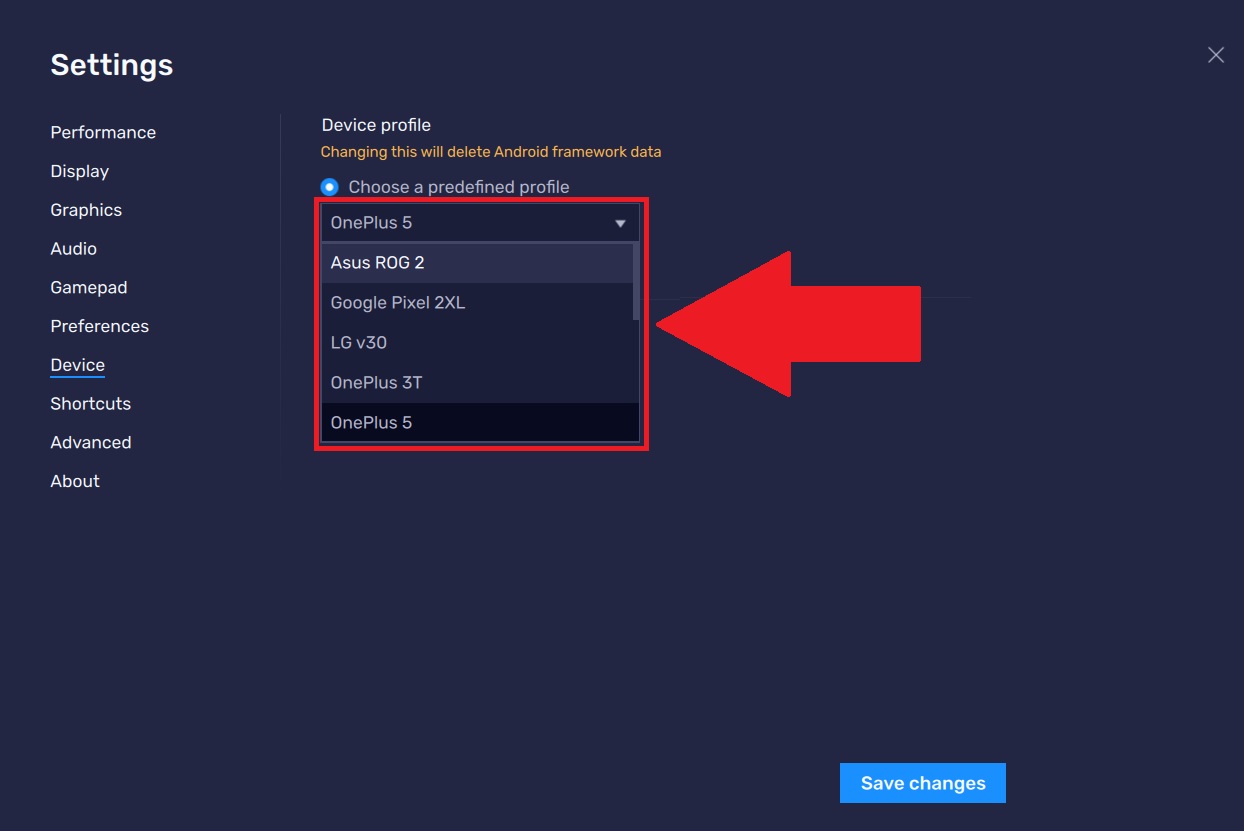 4. After selecting the device profile, click on "Save changes".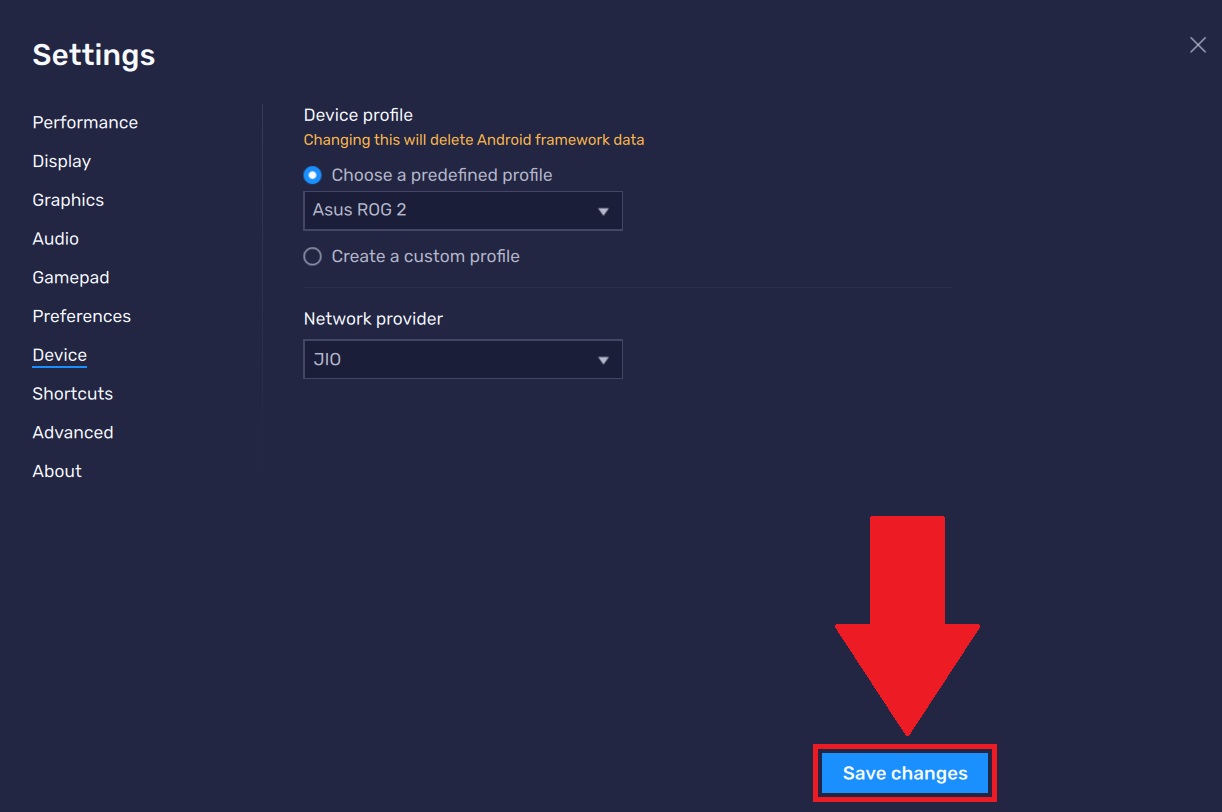 Now, you can start using your BlueStacks with the new device profile of your choice.
---
Thank you for choosing BlueStacks 5. We hope you enjoy using it. Happy Gaming!