How will this help?
You can resolve app-related issues such as black/white screen appearing after launching an app, app crashes, graphics-related issues and more easily by creating a new instance with the ABI setting as ARM. You can do this by:
Opening Multi-instance Manager

Creating a new instance with the ABI Setting as "ARM"

Installing the app on this new instance
Click on the links below to learn more:
---
Which apps work properly after changing the ABI setting to ARM?
Given below is a list of apps that you will be able to run without a hitch after you change the ABI setting to "ARM".
Animal Restaurant
Aura Kingdom 2
Captain Tsubasa
Critical Ops
Ibis Paint X
Mirrativ
Skin Tools Pro
Yay! - The Community Connected Via Call
Seekers Notes: Hidden Mystery
Time Guardians: Hidden Mystery
Mythwars: Idle Heroes
네이버 지식iN, 엑스퍼트(com.nhn.android.kin)
3인 고스톱 PLUS (com.encom.gostop3_plus)
Eufy Security
Age of Aeonis
Football Agent
Kingdom Rush Vengeance TD Game
ZEPETO: 3D avatar, chat & meet
Parallel - Quality voice chat
포모코 (포인트 모아 코인받자) - 돈버는 앱 (com.ddnapps.gotcoin)
Hero Hunters
Island Crossing
Atlantis Odyssey
Call of Antia: Match 3 RPG
2DUB Learning: Speaking activities
小骷髏大冒險 (com.solo.adventure)
劍訣天下 (com.gamexdd.jtxgg)
밀리의 서재 (kr.co.millie.millieshelf)
원스토리 - 당신이 원하는 스토리 (com.onestore.onestory)
Neopolis - The Reality Game
Art of Conquest 2
Love Live!School idol festival
MovieStarPlanet
Hidden Objects Messy Kitchen 2
Argent Twilight
爆走兄弟:疾速奔跑 (com.game.bzxd.go)
Highrise: Virtual Metaverse
카카오내비 (com.locnall.KimGiSa)
월드 플리퍼 ( com.kakaogames.wdfp)
태그룸 - 즐거운 공부가 있는 유일한 세상 (live.lafity.lafity_app.sub.zani)
Crafting and Building
ドッキリ神回避 -脱出ゲーム (air.jp.globalgear.kaihi)
War Alliance - PvP Royale
블레스 이터널 (

com.longtukorea.blesseternalgg)

TikTok Now

まいにちコンパイルハート (jp.co.ideaf.neptune.nepkamijigenapp)

채티 - 채팅형 소설 읽기, 쓰기 (me.chatie)

戦国再臨 大戦の覇者となれ (com.herogame.gplay.sengokutaisen.mobile.rpg.sega)

DragonMaster - Metaverse game

FRAG Pro Shooter

Cash Billionaire - Slots Games

MedarotS - Robot Battle RPG

Sengoku Fubu

CATS: Crash Arena Turbo Stars

Dicey Elementalist

EVE Echoes

Bejeweled Blitz
---
How do I change the ABI setting to ARM for an instance?
1. First, you should know about the ABI settings for the current instance of your BlueStacks. To know about these settings, click on the gear icon on the Side Toolbar of your current instance, as shown below.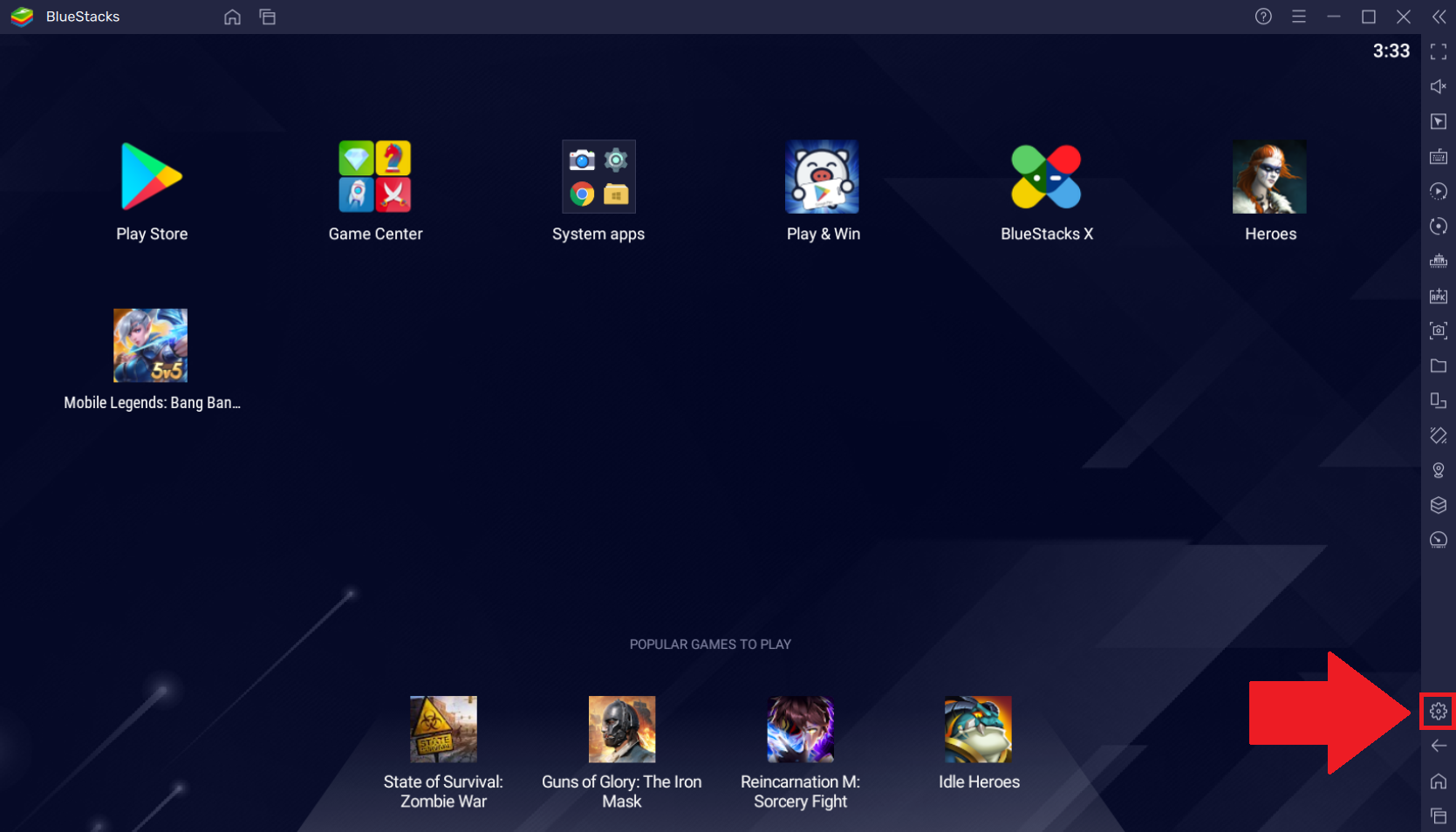 2. On the Settings page, navigate to the "Advanced" tab. Here, you will see the information about your current ABI settings. By default, the ABI settings are set to "x86, ARM", as illustrated below.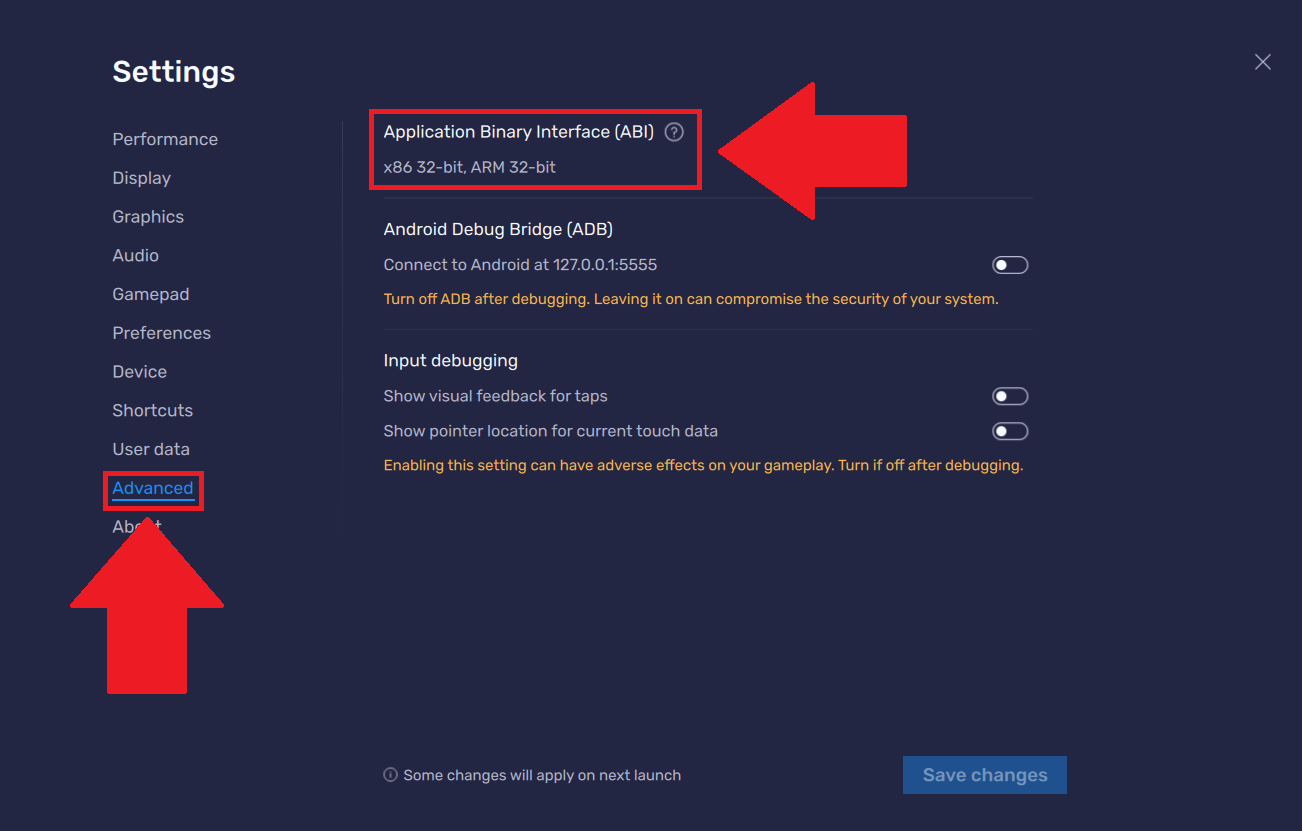 3. Now, launch the Multi-instance Manager by clicking on its icon in the Side Toolbar.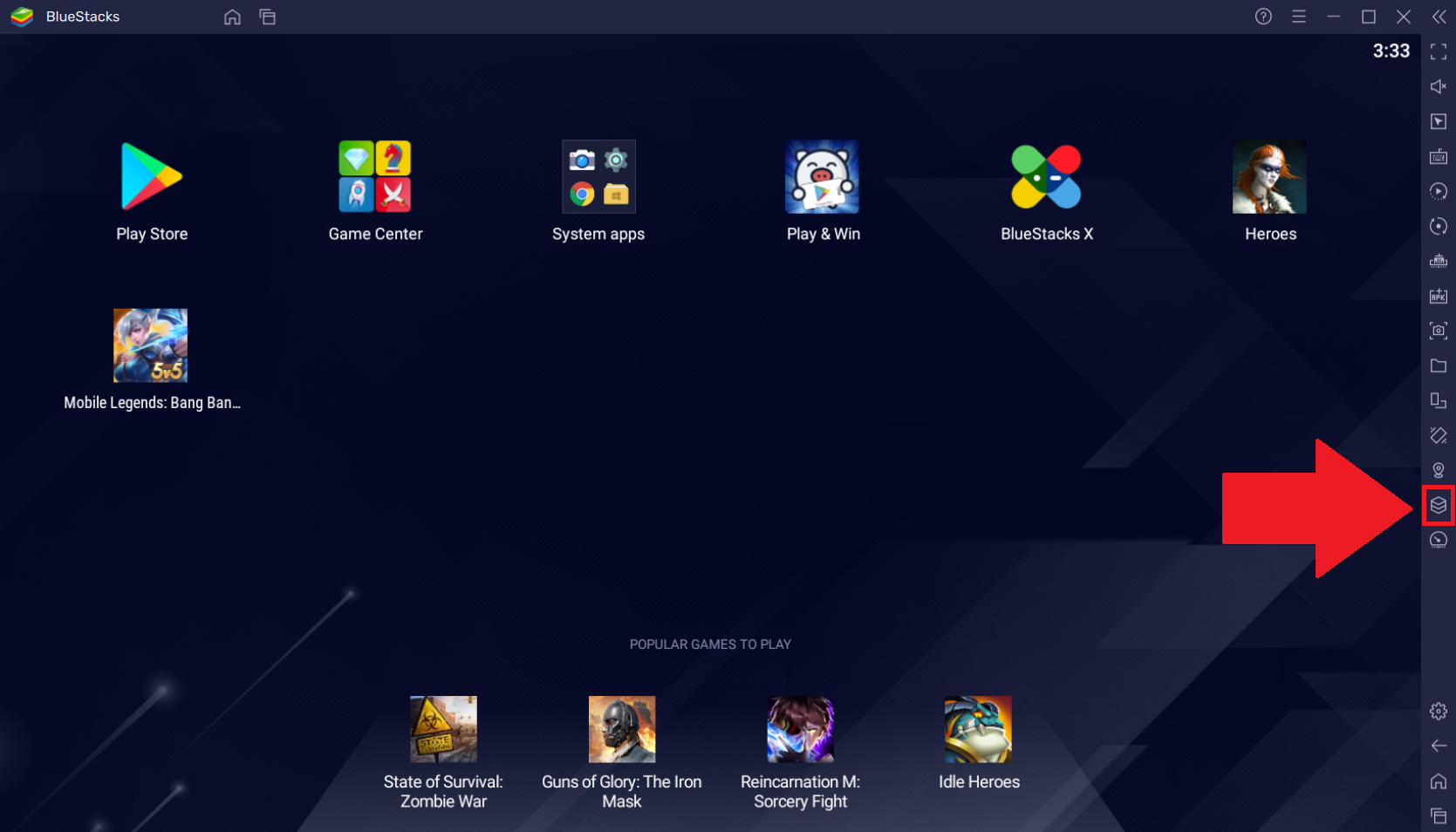 4. On the BlueStacks Multi-instance Manager window, select "Instance".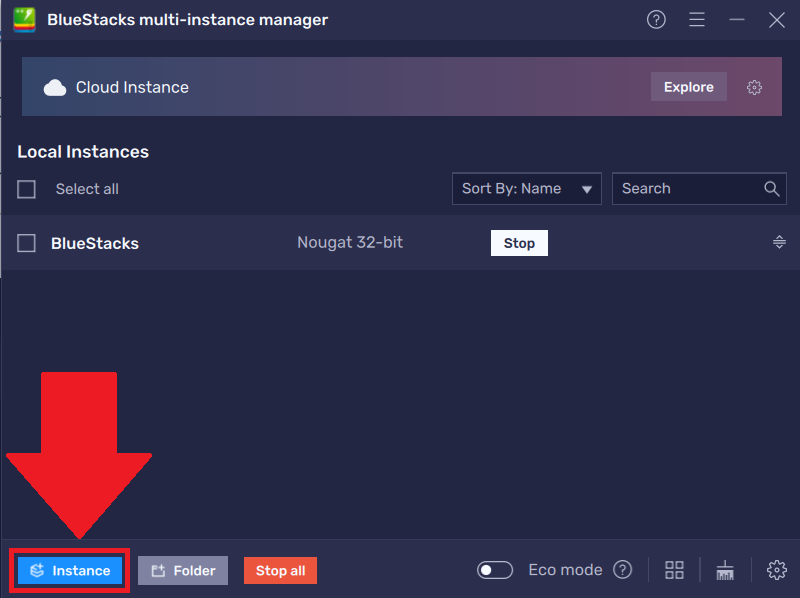 5. On the next screen, select "Fresh instance", as shown below.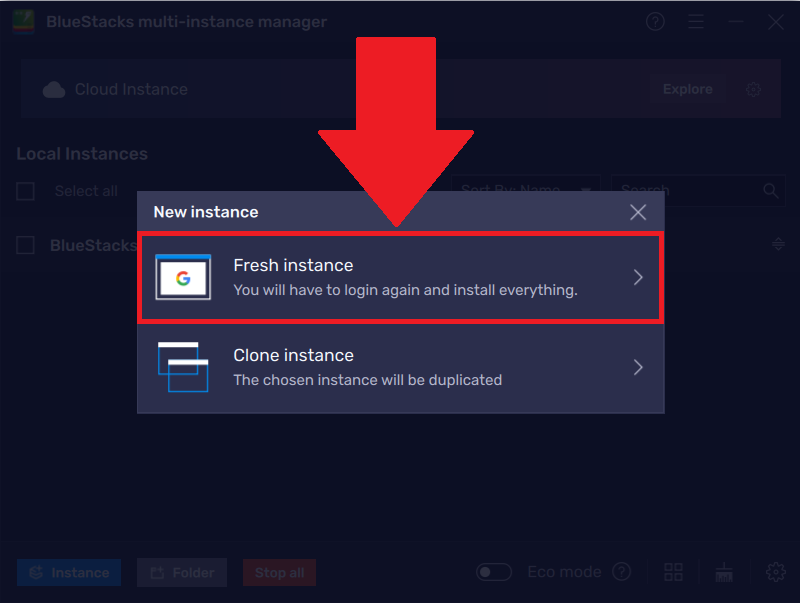 6. You will then be asked to choose an Android version. Select from "Nougat 32-bit", "Nougat 64-bit" and "Pie 64-bit" based on the requirements of the game you wish to play.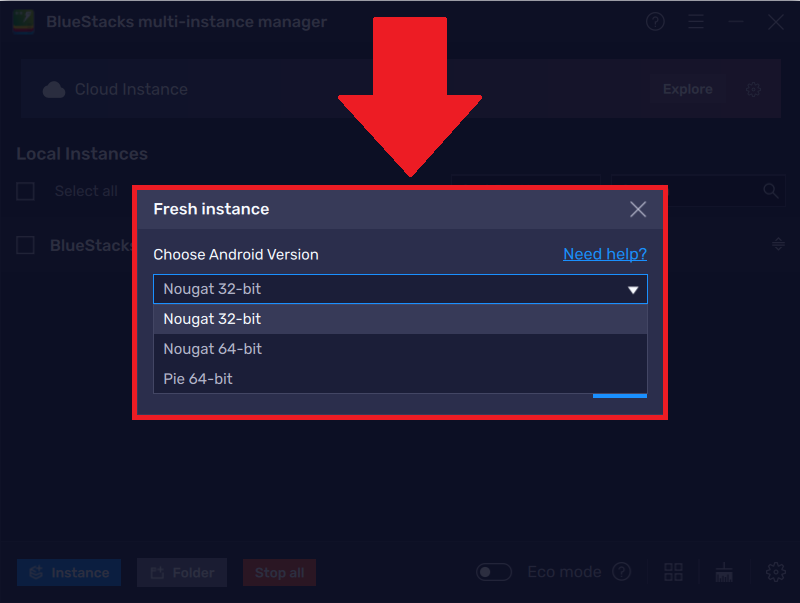 7. After selecting the Android version for the instance, click on "Next".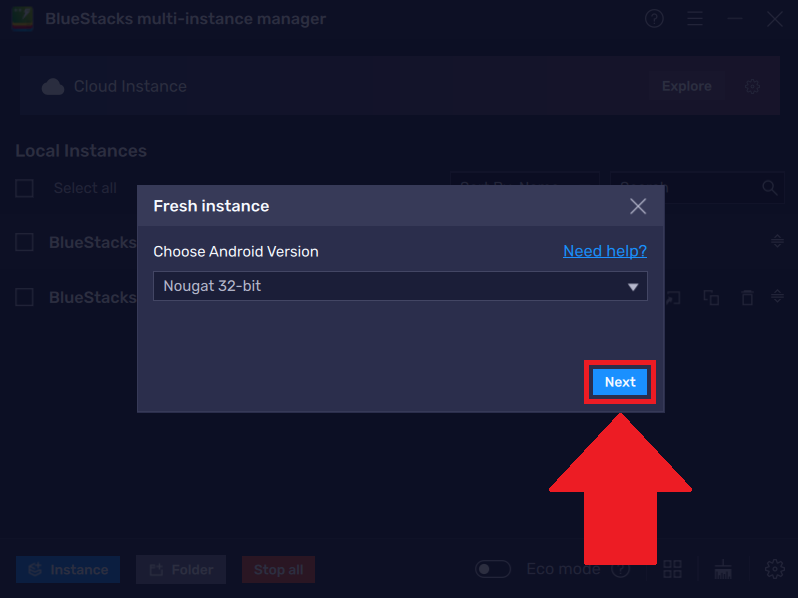 8. The next page will let you customize your instance. Here, change the "ABI setting" to "ARM", as shown below.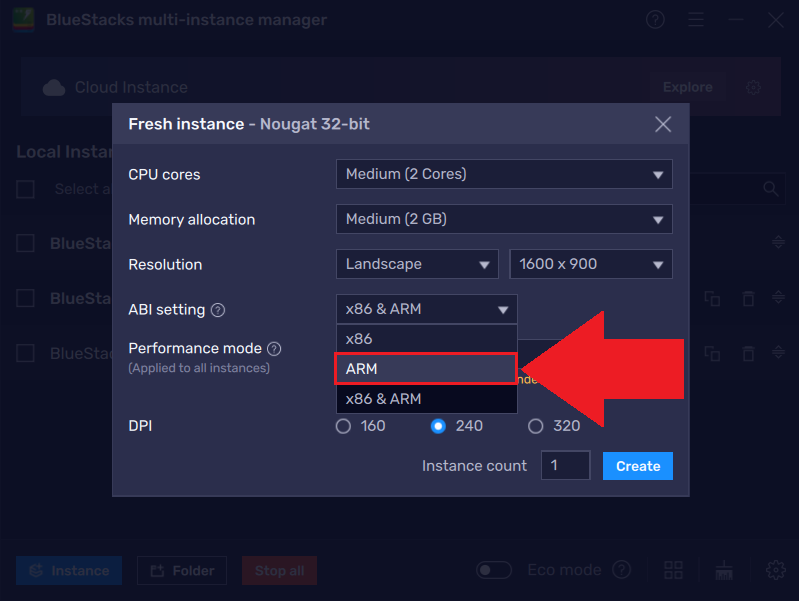 9. Once all the values have been set, click on "Create".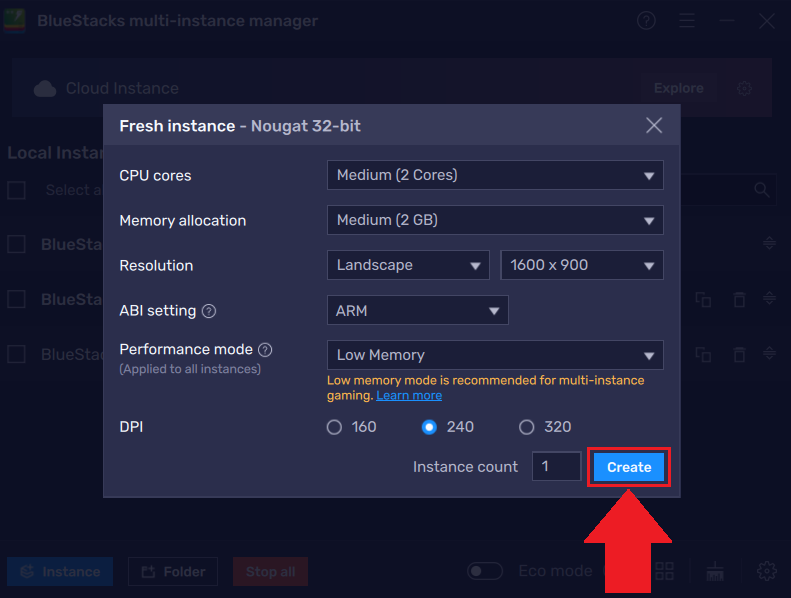 10. This will take you to the BlueStacks Multi-instance Manager window where the new instance will appear. Here, the new instance is named "ABI=ARM", as shown below.
Click on the "Start" button next to it.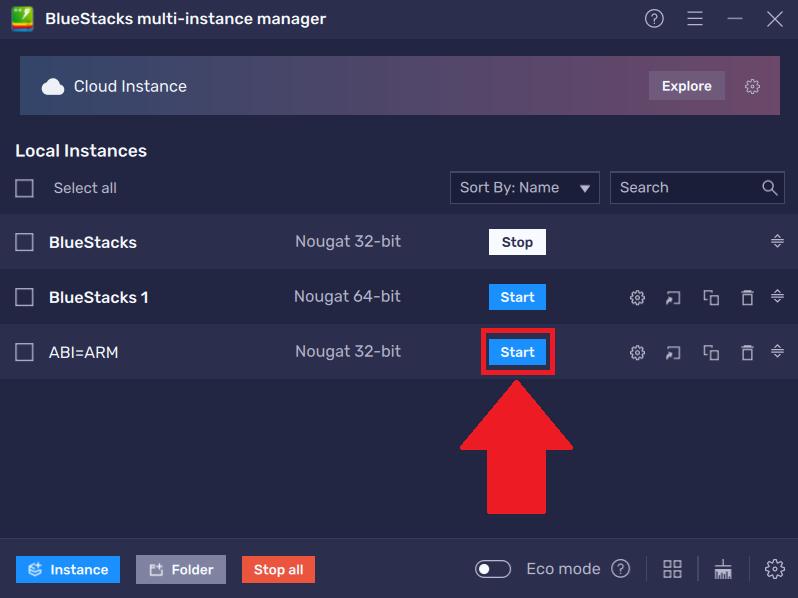 11. Once the new instance has launched, you can log in to the Play Store and install the game of your choice. You may read about how to do so in these articles: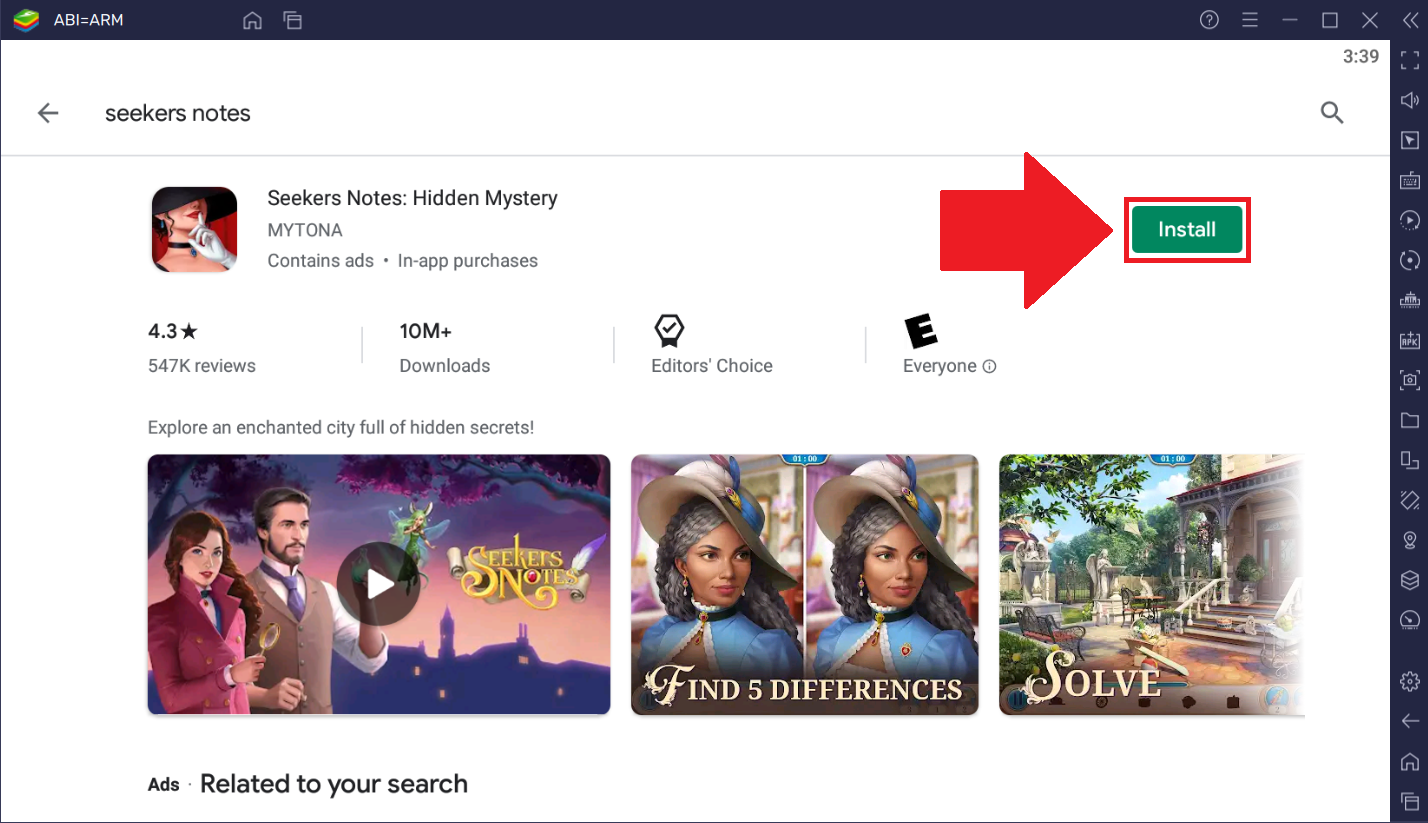 12. After the installation is complete, you can launch and play the game on this instance without any trouble.
NOTE: Please remember to always use this instance to play this game.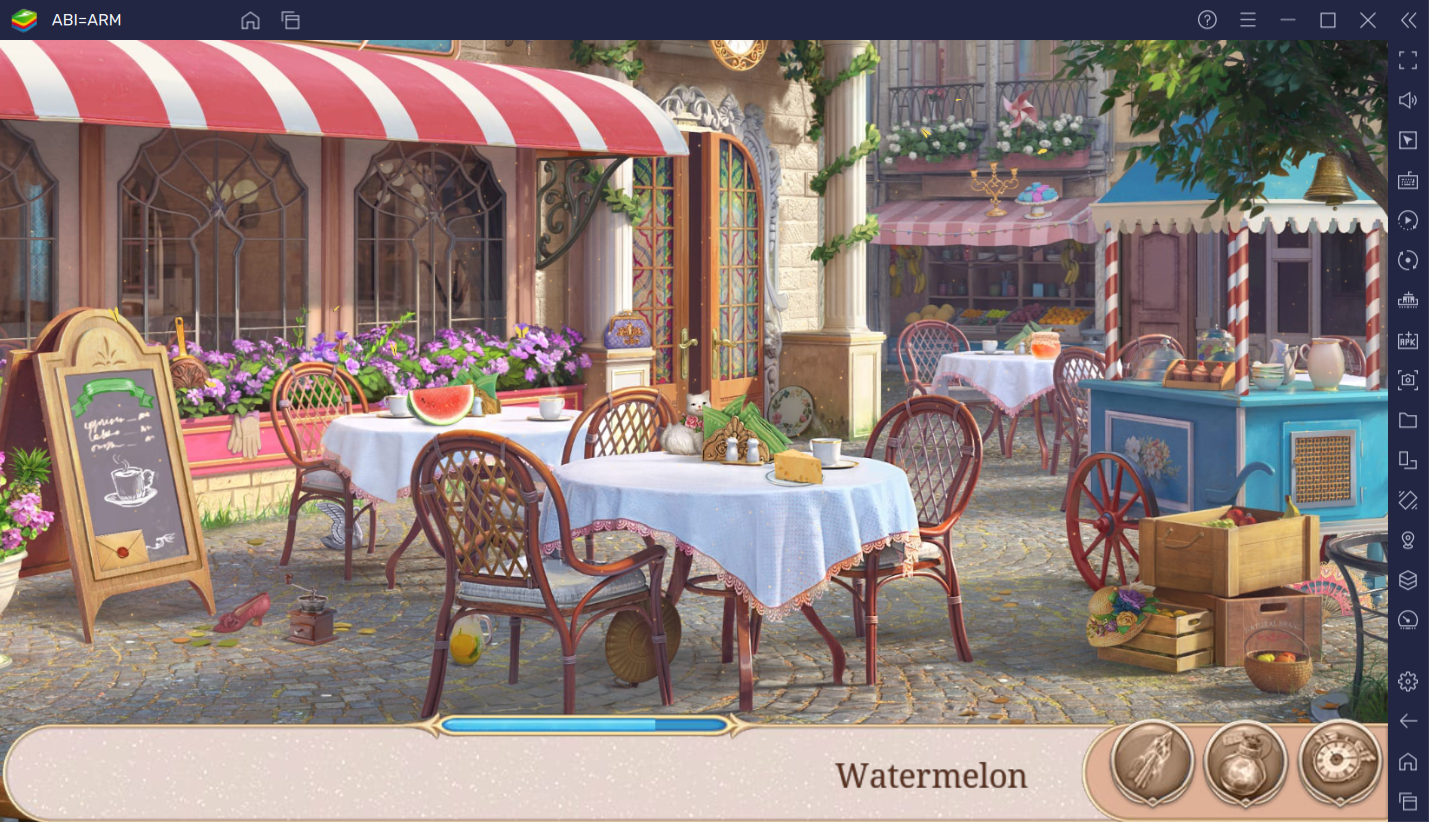 If you face any other app-related issue which is not resolved after changing the ABI setting, you may refer to this article for possible resolutions.
---
Thank you for choosing BlueStacks 5. We hope you enjoy using it. Happy Gaming!