How will this help?
This article is a guide for resolving issues while trying to launch/close BlueStacks 5 on your secondary monitor(s) if you have Nahimic audio software installed on your computer along with nVIDIA GPU(s).
---
How can I resolve this?
1. On your desktop, right-click on the Start button and select "Task Manager".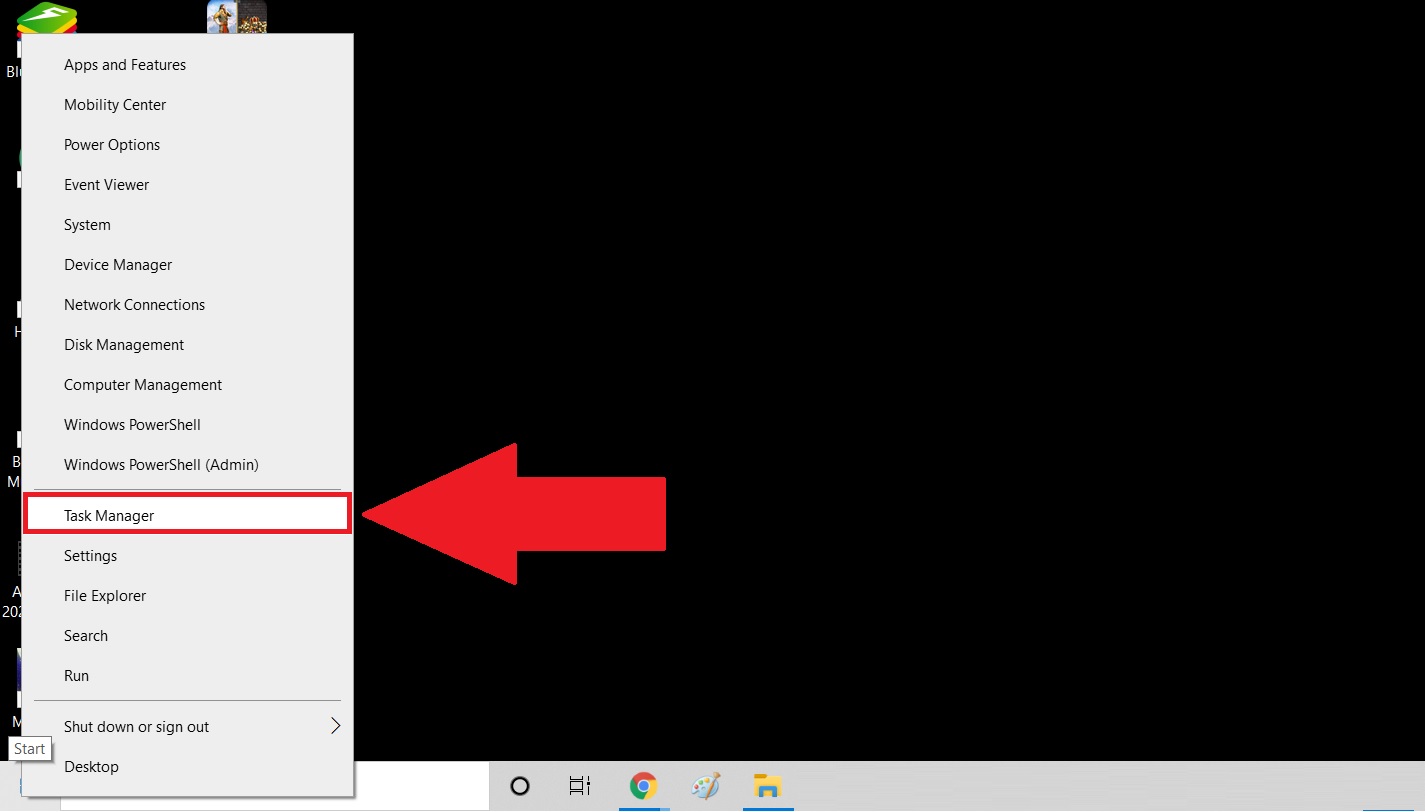 2. On the Task Manager window, click on the "Services" tab, as shown below.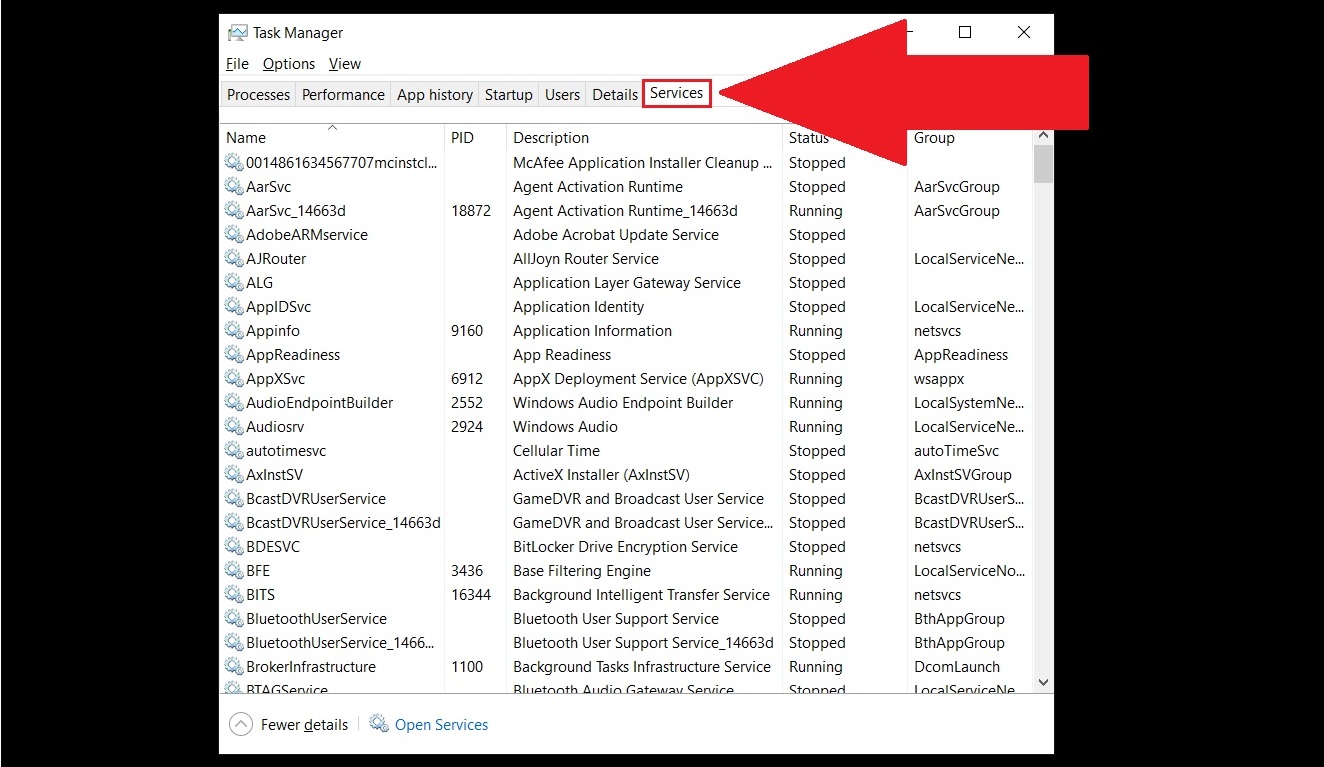 3. Under Services, locate and right-click on "NahimicService". From the dropdown menu that appears, click on "Stop", as displayed below.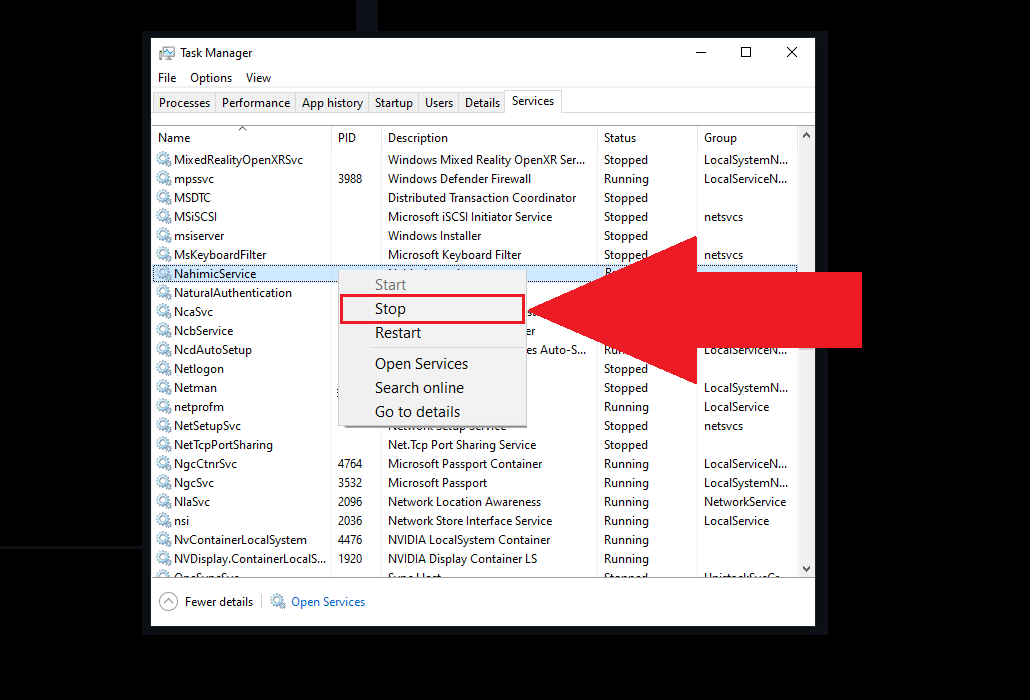 Now, restart BlueStacks 5. You will be able to use it on your secondary monitor(s) without any issues.
If you wish to use BlueStacks 5 without closing Nahimic, please read the steps below.
Open the C: drive on your Windows Explorer and search for the file "BlackApps.dat".
NOTE: The location of BlackApps.dat may vary depending on the computer. Its default location is:
C:\ProgramData\A-Volute\A-Volute.Nahimic\Modules\Scheduled\Configurator\BlackApps.dat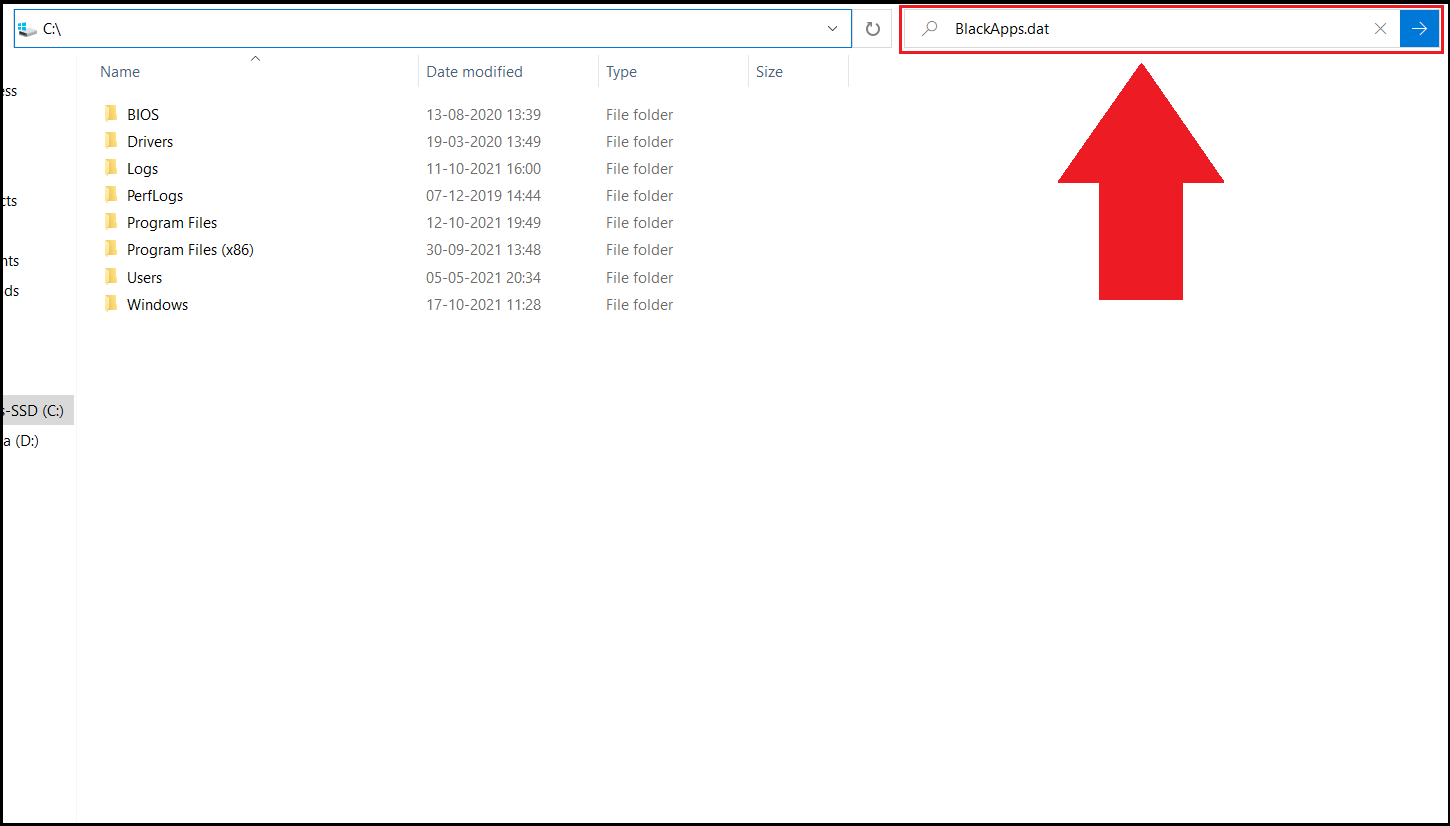 Once you've located the file, open it and add "HD-Player.exe" to the list of apps within this file. Save the file and restart BlueStacks 5 to start using it on your secondary monitor(s) without any problems.
---
Thank you for choosing BlueStacks 5, we hope you enjoy using it. If you have any further questions, please contact us at support@bluestacks.com. Happy Gaming!