How will this help?
If you're unable to play Granny (com.dvloper.granny), Granny: Chapter Two (com.dvloper.grannychaptertwo) or Granny 3 (com.DVloper.Granny3) on BlueStacks 5 Nougat 64-bit, when Hyper-V is enabled or disabled on your desktop/laptop, you can resolve this by:
Creating a new Nougat 64-bit instance with

"ABI setting"

as

"ARM 32-bit" and "x86 32-bit"
Launching the game on this new instance
Do you have what it takes to escape Granny's house alive? Slide away silently before she finds out you're trying to get away!
PRO TIP: Granny can hear EVERYTHING!
---
How do I resolve this?
1. Launch the Multi-instance Manager by clicking on its icon in the Side Toolbar on your BlueStacks 5 home screen.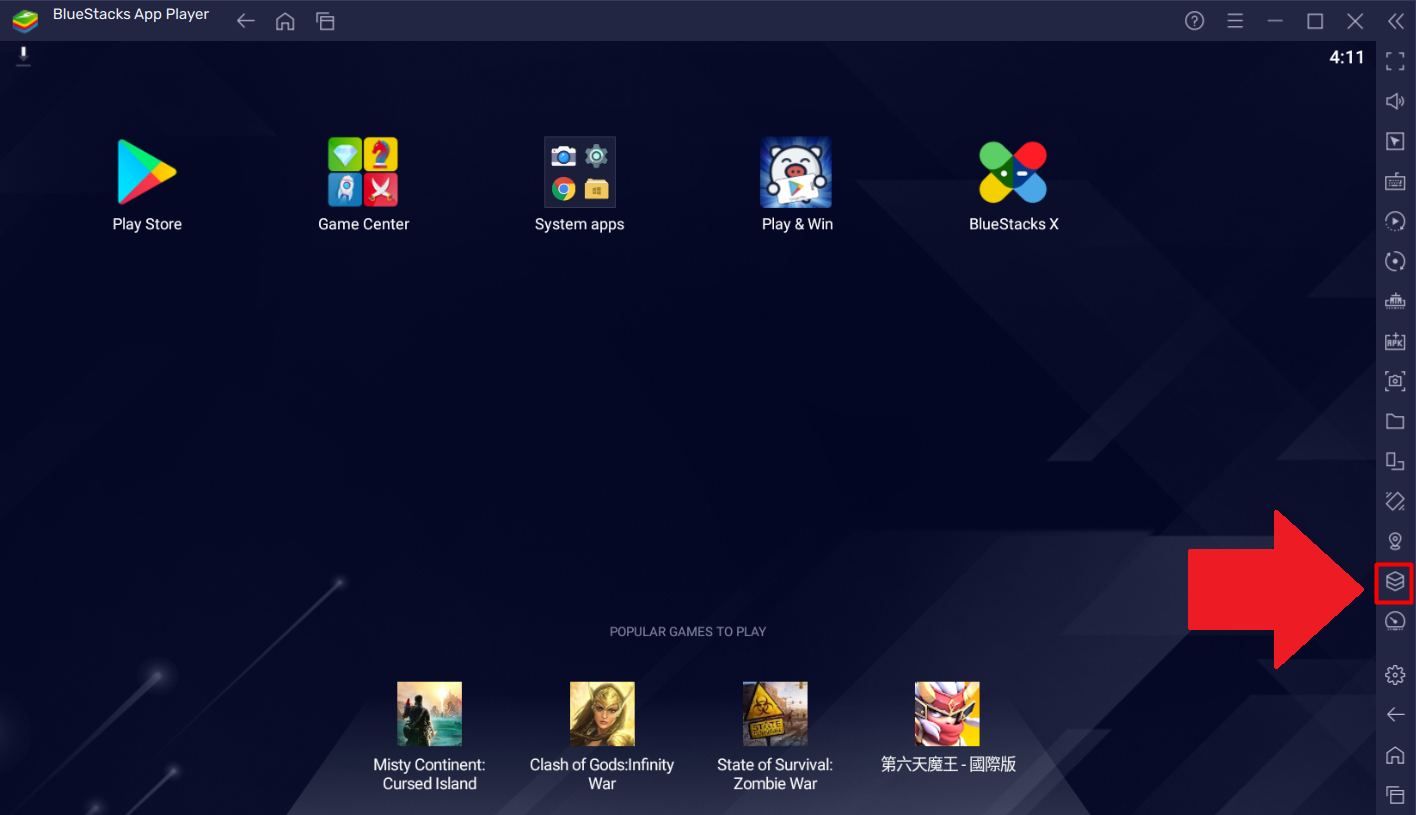 2. Click on "Instance" on the Multi-instance Manager window and select "Fresh instance" on the next screen.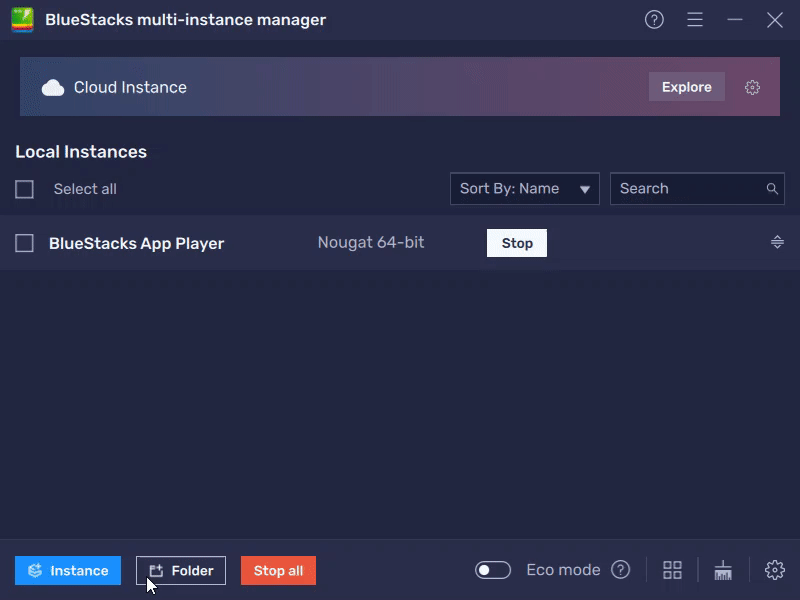 3. You will now be asked to choose an Android version. Select "Nougat 64-bit" and then, click on "Next".
4. Select "Custom" under "ABI setting", and deselect all options except the following:
"x86 32-bit"
"ARM 32-bit"
Once it is done, click on "Create".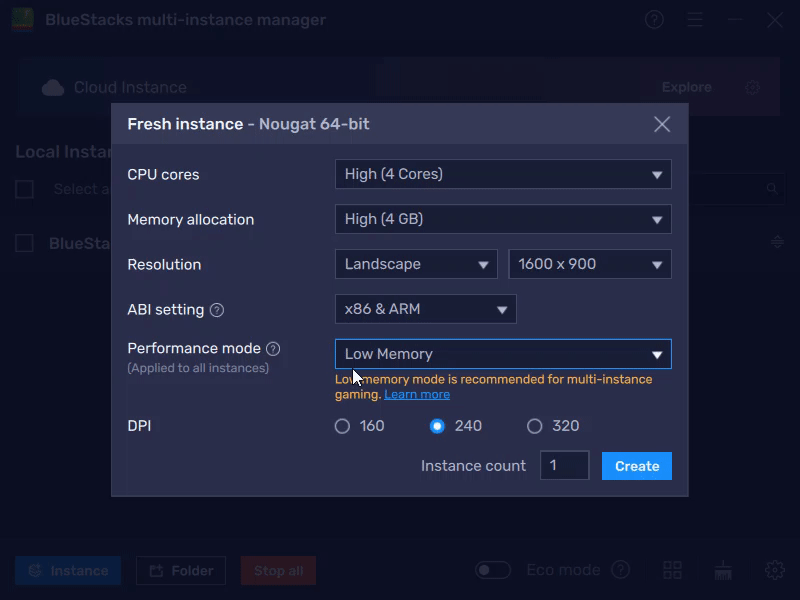 5. You will now be taken to the Multi-instance Manager window where the new instance will appear. Here, it is named "Granny", as shown below.
Launch this instance by clicking on the "Start" button in front of it.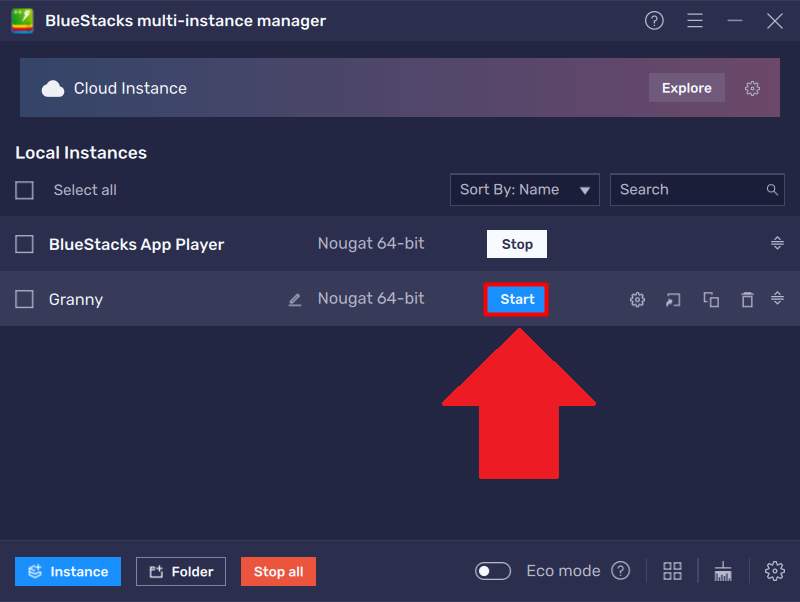 6. After the instance has launched, log in to the Play Store and install any game from the Granny series. Once the installation is complete, you will be able to launch the game successfully.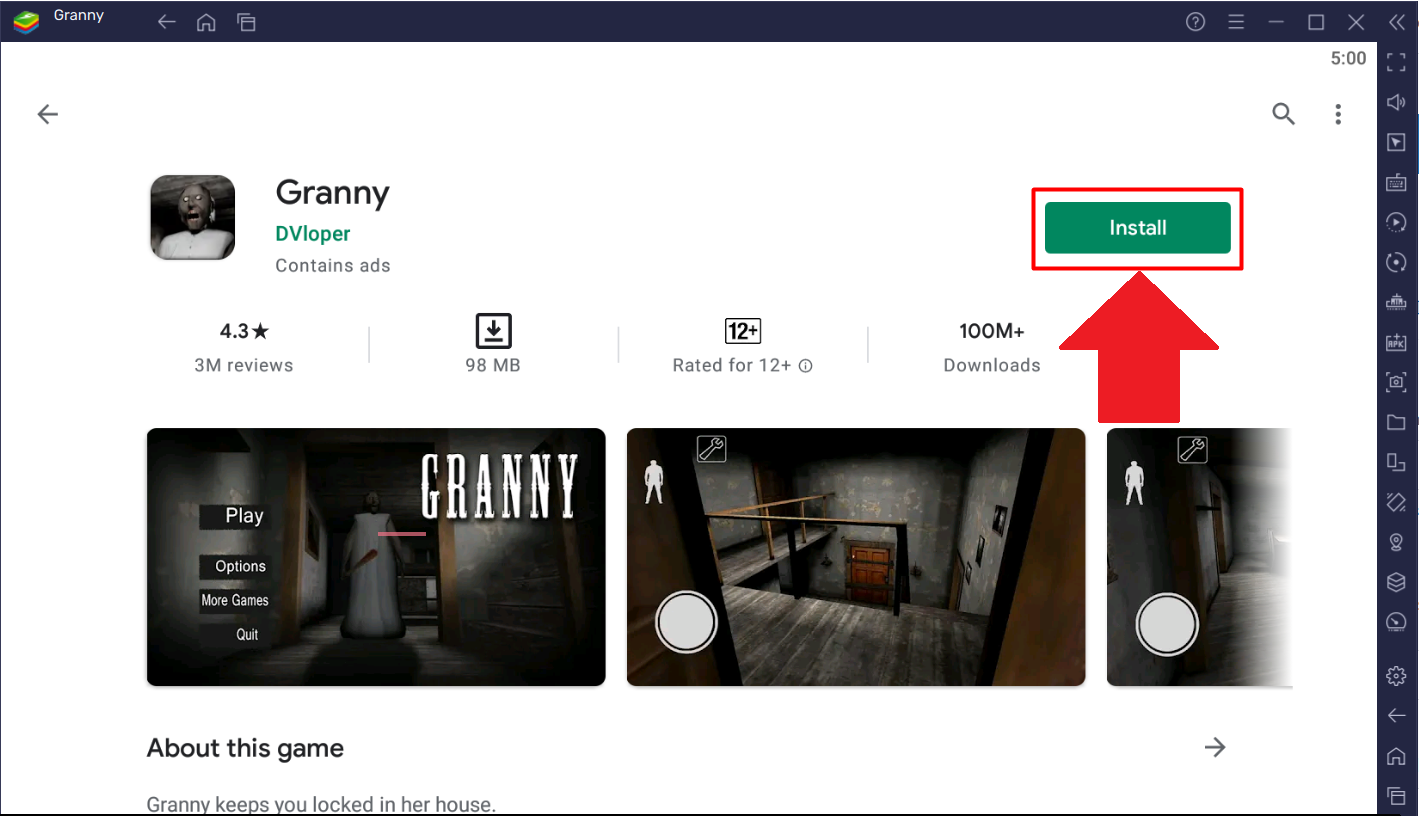 You can now use this instance to play Granny without any hassles on BlueStacks 5.
Shhh! Be careful as you make your way through the house, or else you know what happens when Granny hears you!
---
Read More...
If you want to learn more about how to log in to Google Play Store on BlueStacks 5 and install a game, you can refer to the following articles:
---
Thank you for choosing BlueStacks 5. We hope you enjoy using it. Happy Gaming!