BlueStacks version 

4.270.0.1053
1. Ultrawide resolution can be used for your favorite games. It will make BlueStacks fit perfectly on 21:9 ultrawide monitors and increase your field of view (FOV) in different games.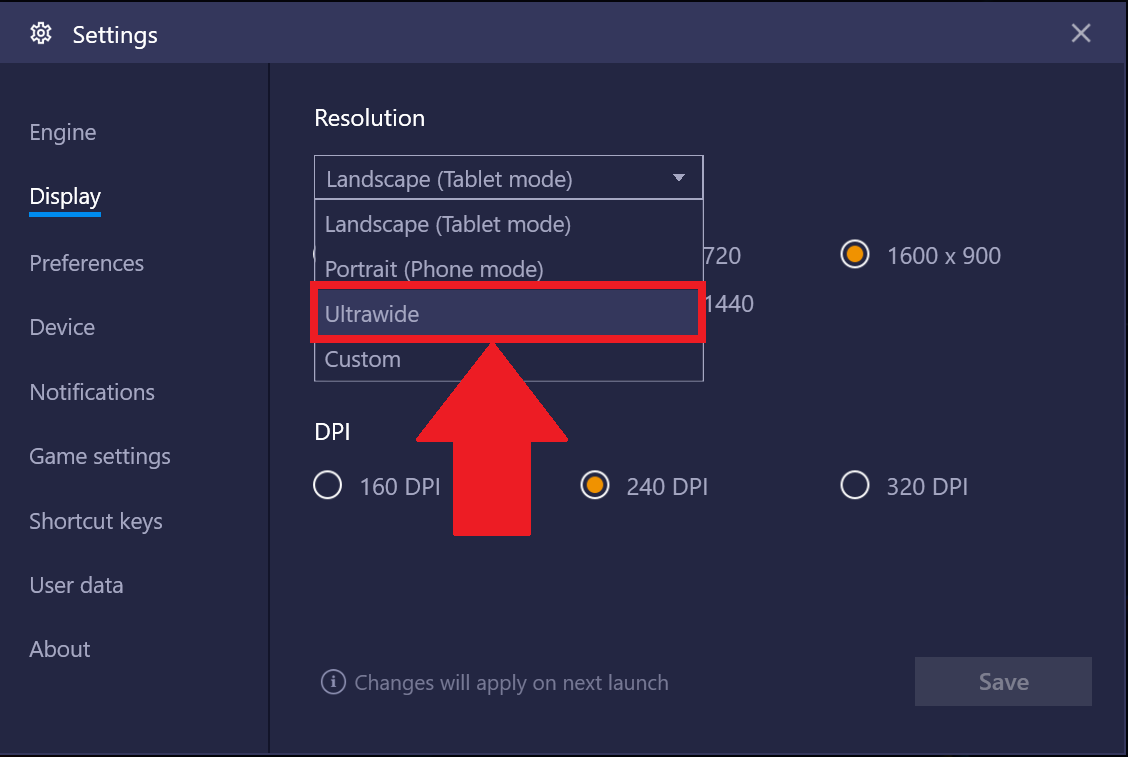 If you face any issue with the key controls of an app while on ultrawide resolution, you can edit and make key controls using the Controls Editor.
Bug Fixes
Call of Duty: Mobile (com.activision.callofduty.shooter) will not freeze or crash near the tank anymore in Battle Royale mode. Mission accomplished, soldiers.
Your videos and pictures won't get flipped or turn upside-down anymore when you capture or upload them on Instagram (com.instagram.android). Your friends will no longer have to turn their heads to enjoy your posts!
Enjoy 60 FPS in Free Fire (com.dts.freefireth) from the moment you start playing. Sit back, relax and fire!
You will not face any error messages anymore in DRAGON BALL LEGENDS (com.bandainamcoent.dblegends_ww). We Instant Transmissioned them to a galaxy far away!
You will now be able to play Golf King - World Tour (com.pnixgames.golfkingwt) without any issues on BlueStacks. Now, fulfill your destiny and score that hole in one, or maybe two.
Graphical issues will no longer occur in 검은강호2: 이터널 소울 (com.a.one.hskr). Venture into this beautiful world and defeat all of your enemies.
The Fraudulent tool detection error which caused crash issues in ジャンプチ ヒーローズ 1100万DL突破 週刊少年ジャンプのパズルRPG (com.linecorp.LGYDS) has been eliminated.
You will now be able to use your camera in SNOW (com.campmobile.snow) with Performance graphics engine mode. Now, show your best self to the whole world!
---
Released on: February 26, 2021