BlueStacks 4.220.0.1109
We've made some major improvements to the overall performance of BlueStacks, the Notification Mode and various other improvements are included in BlueStacks version 4.220.0.1109. Read on to know all about them.
1. A strict workout regime resulted in BlueStacks becoming substantially faster and stronger. Improvements include faster loading times and overall increased performance. Stamina and Power levels have been enhanced.
You will now experience a hyper-fast launch of BlueStacks. We clocked this at a few seconds.
In games like Seven Deadly Sins: Grand Cross, high FPS will stay with you no matter how long you play. This applies to various other games as well.
You will experience smooth FPS in games such as A3. We ironed out some chinks in the armor which has resulted in the removal of FPS drops. The only thing that might drop, is your jaw from how much better everything is.
2. We've sped up the process of closing BlueStacks. After clicking on the pop-up to confirm you want to exit, BlueStacks will instantly close. A smooth exit awaits you.
3. Personalize your BlueStacks home screen to your heart's desire. You can now: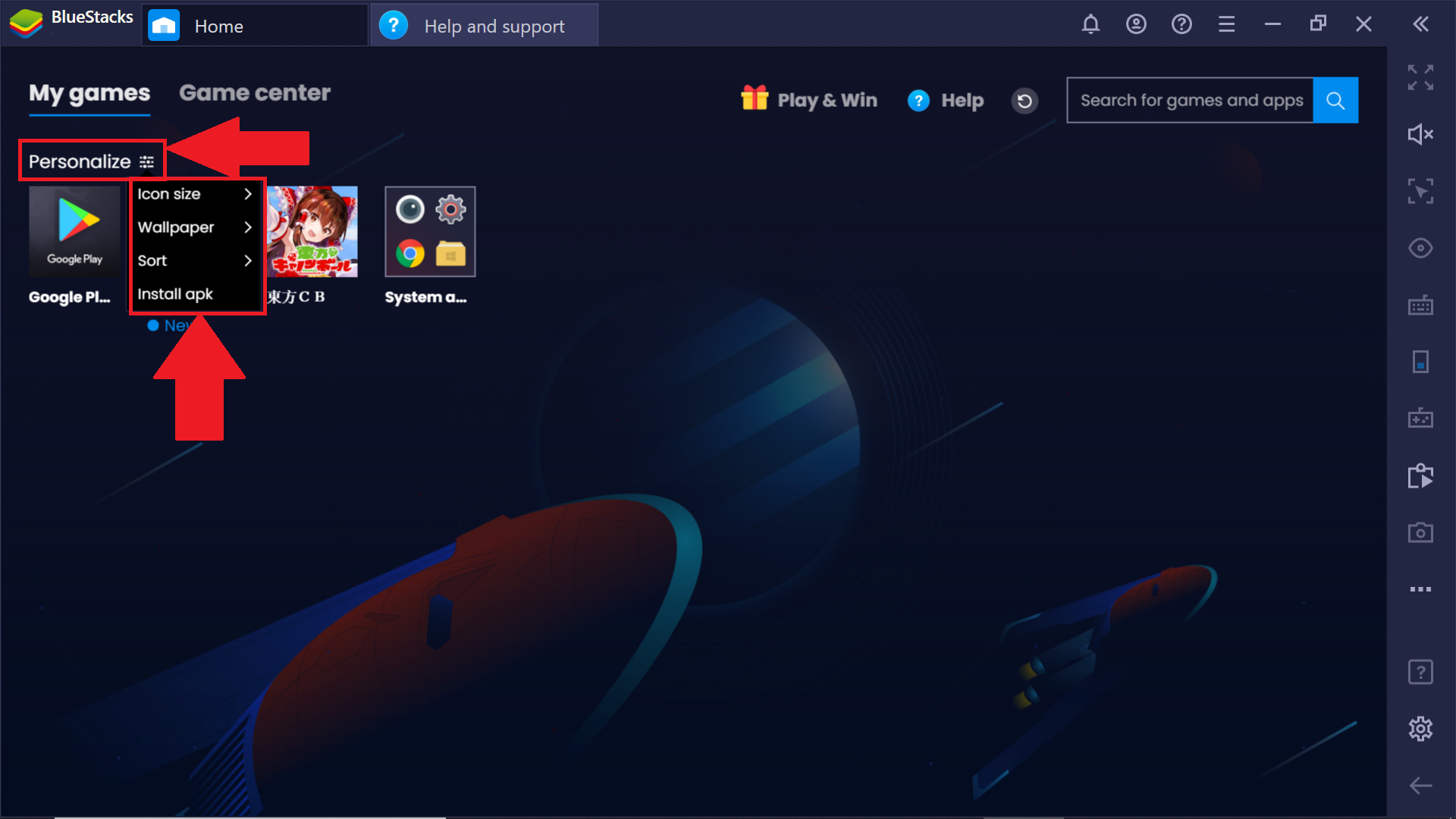 4. Notification Mode has been embedded with more features. It was time for some additions. You can now:
Snooze notifications for a certain amount of time.
Enable/disable sound alerts to your preference. A musical tone, if you wish. Or if you don't.
Turn notifications ON/OFF for specific apps with a simple toggle.
View notifications in the drop-down Notification menu only. Your desktop is now out of bounds and is now restricted airspace.
For example, if you would only like to see notifications for Free Fire and not for other games, you can now manage that with much greater ease.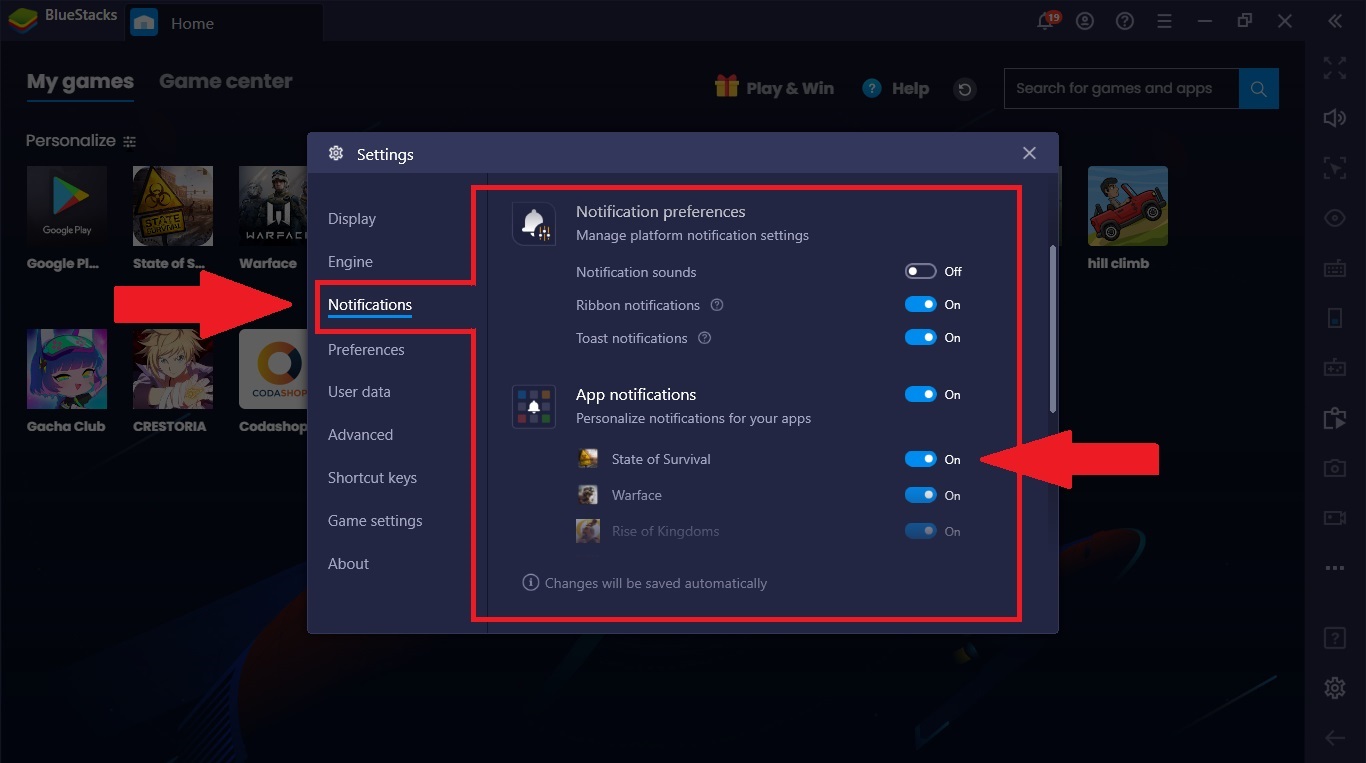 5. In this fast-paced life, you can now view what's new in the latest update before or while downloading it. BlueStacks will do all the required tasks, while you sit back, relax and see what's new!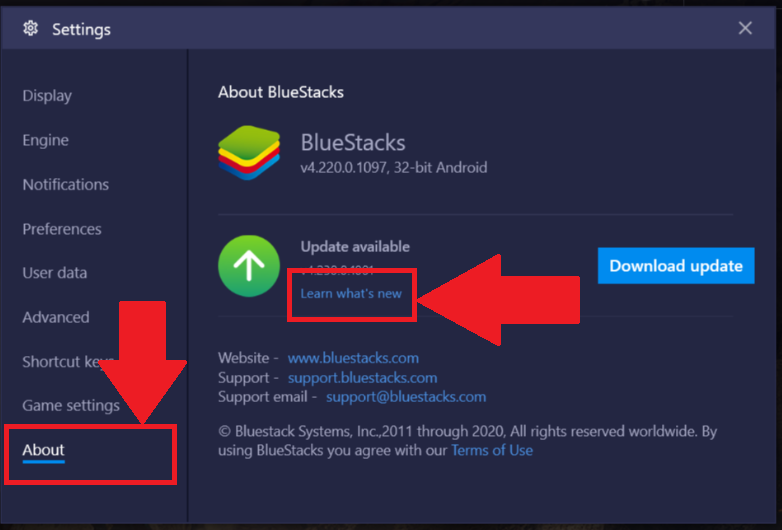 6. Smart Controls are now optimized to work with DirectX, if you choose so. You can switch to DirectX through the "Engine" tab in the settings menu, as shown below.
A few games in which you can use Smart Controls on DirectX are: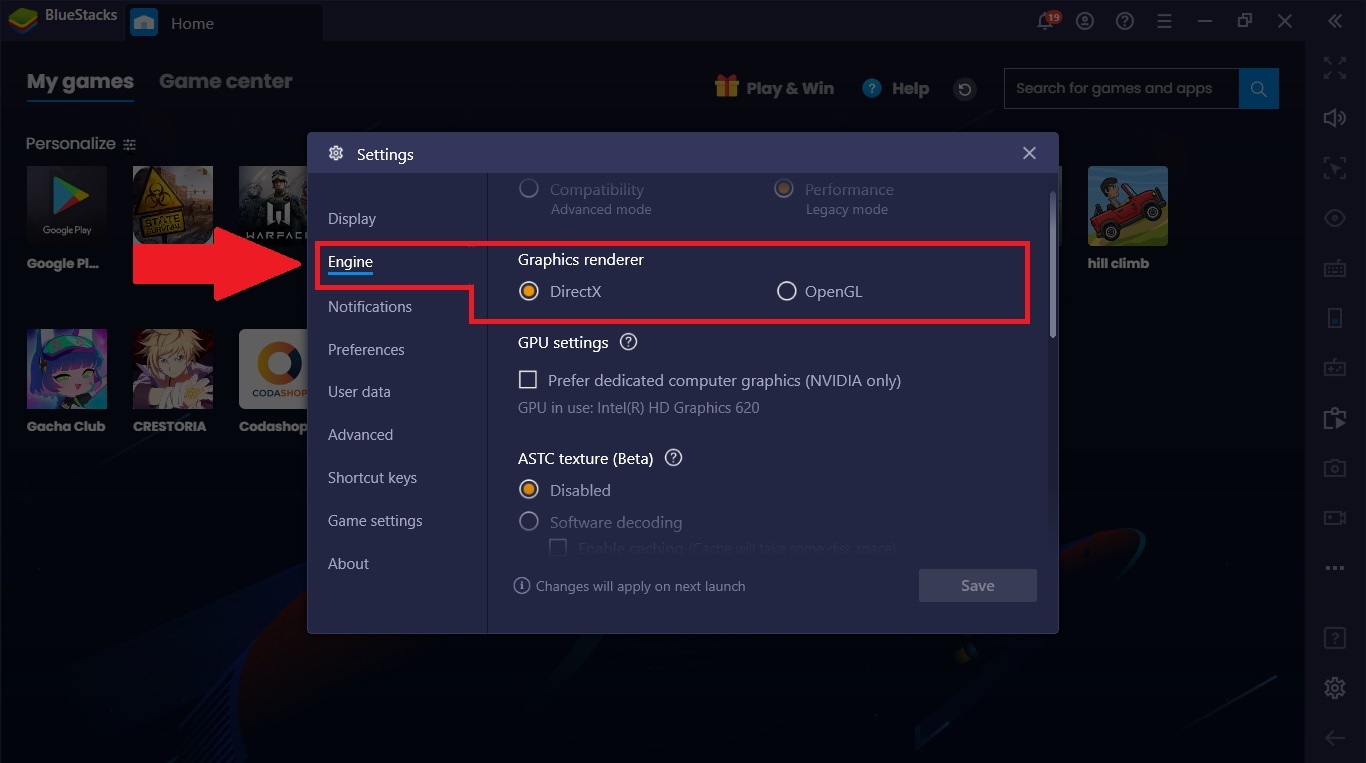 Exterminated Bugs -
Squashed a bug which caused the mouse cursor to freeze/stutter. It seems like it was feeling a bit cold, so we lit a bonfire to warm it up.
Final Fantasy 7 (com.square_enix.android_googleplay.FFVII) has us head over heels for it but that was no excuse for it showing upside down. That has been fixed, plus it now fits neatly onto your screen.
Screen issues with Slotomania (air.com.playtika.slotomania) have been fixed

. It's the slots that spin, not your screen!

Fixed

video recording issues in TikTok ( com.zhiliaoapp.musically)

. Let your creativity flow!

Fixed

graphical issues with Caesars Casino (com.playtika.caesarscasino)

. We want you to make a fortune without glitches!

Fixed an issue that made it difficult to share files from within the Media Manager to social media apps such as Instagram.
Fixed an issue with the Synchronization function in various games such as Raid: Shadow Legends and Guns of Glory. You will no longer face any app crash or freezing issues while using this function.
---
Launched on: July 27, 2020.