How will this help?
If Rise of Kingdoms is crashing or freezing when you play it, you may follow the steps below.
Clear the cache for Rise of Kingdoms.
Switch Performance modes.
Update Rise of Kingdoms from Google Play Store.
Reinstall Rise of Kingdoms.
Last resort - reinstall BlueStacks 5.
This next section in this article will expand further on how you can perform these steps.
---
Troubleshooting steps
The troubleshooting steps appear below.
1. Clear app cache: You can often resolve inconsistencies in an app's behavior by clearing its cache files. On BlueStacks 5, you may clear the cache within the Android settings, as shown in the article linked above.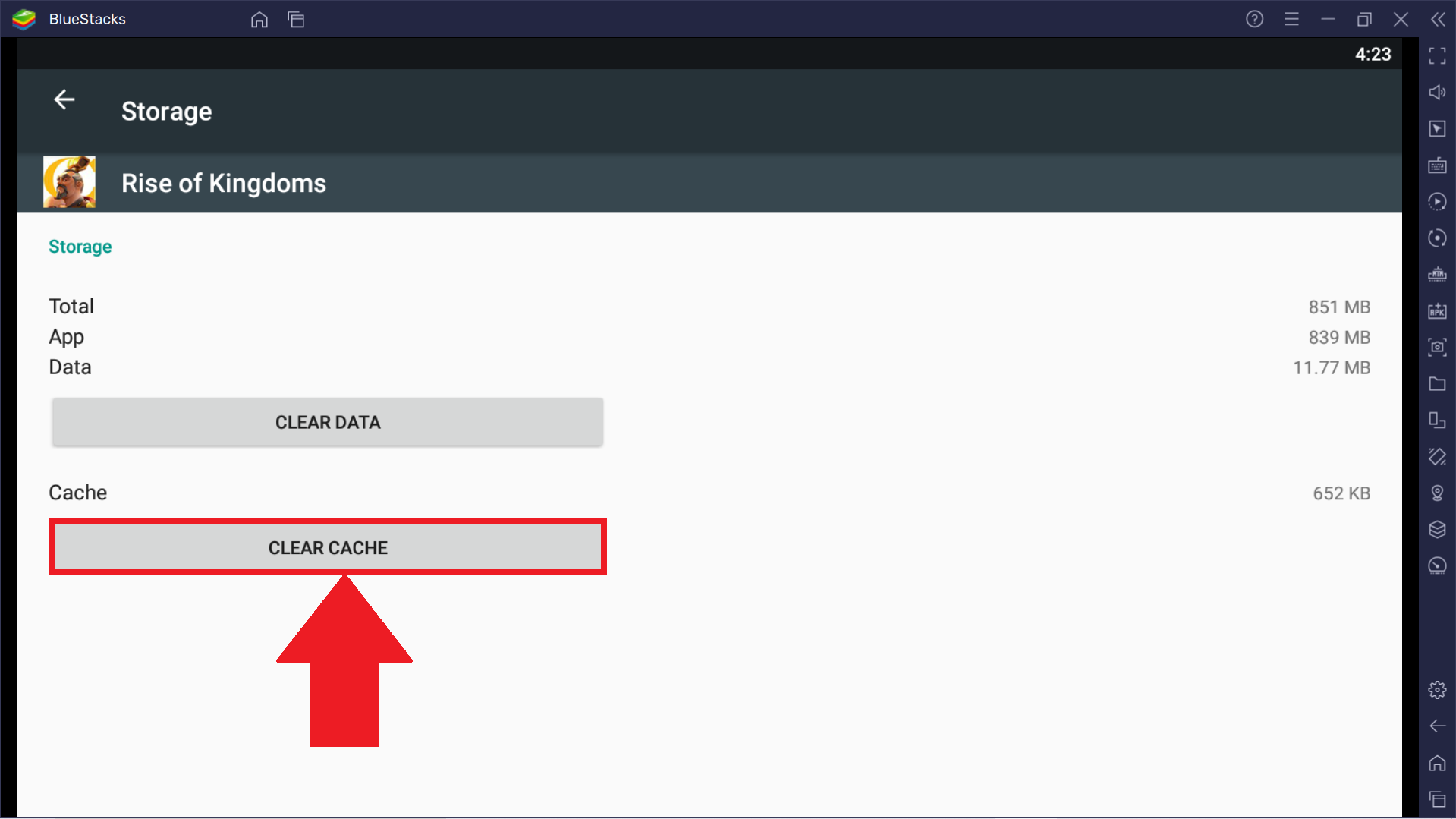 2. Switch Performance modes: Next, you can also try switching between the 3 different Performance modes available on BlueStacks 5. This will allow you to optimize your Rise of Kingdoms experience to suit your preference and PC specifications.
NOTE: Please update to the latest version of BlueStacks 5, if you don't see the Performance modes. To learn how you can update to the latest version, click here.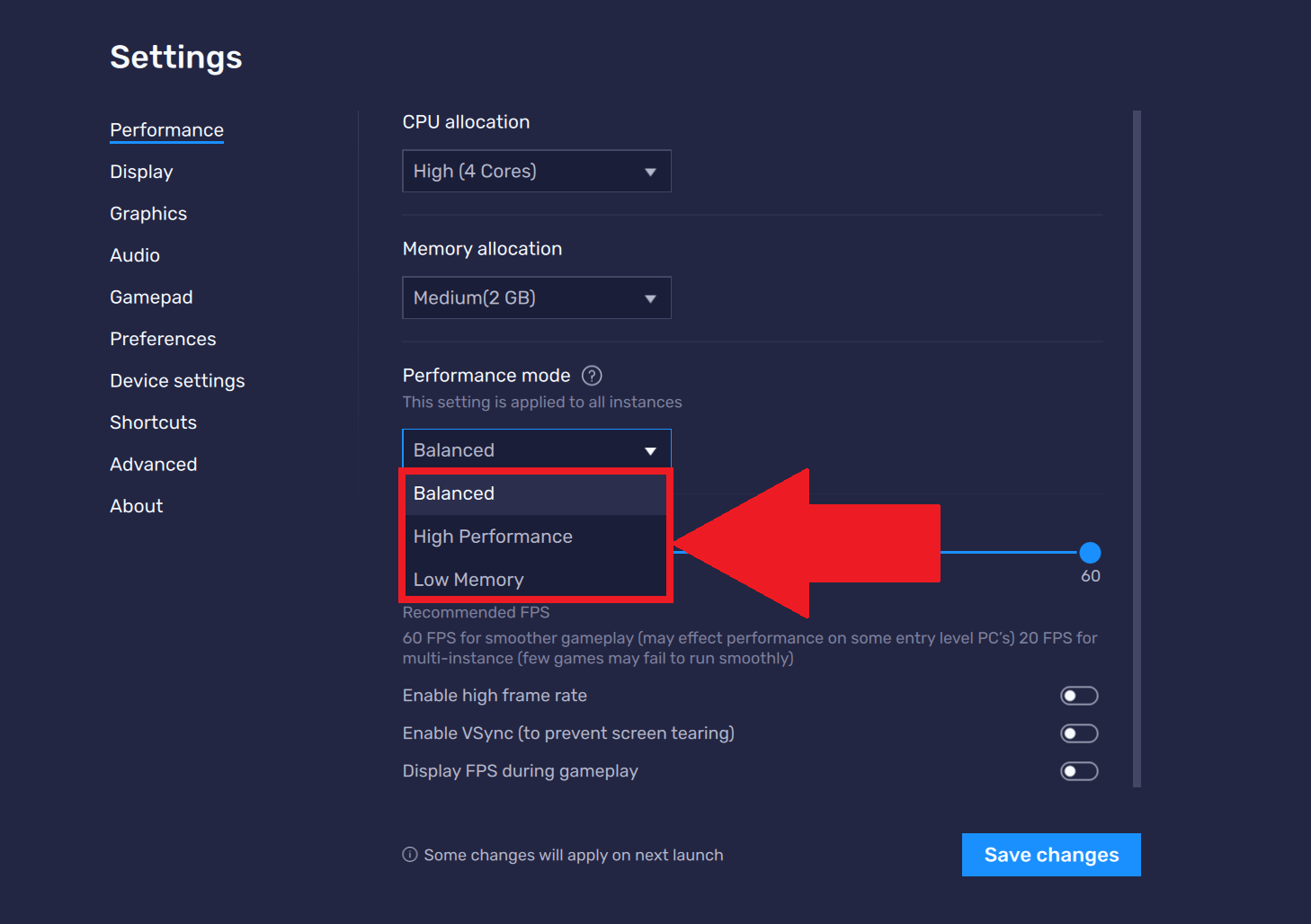 3. Update Rise of Kingdoms from Google Play: If the steps above do not resolve the issues, then check for any available updates for Rise of Kingdoms on the Google Play Store. Game updates can often resolve the causes for the game crashing or freezing.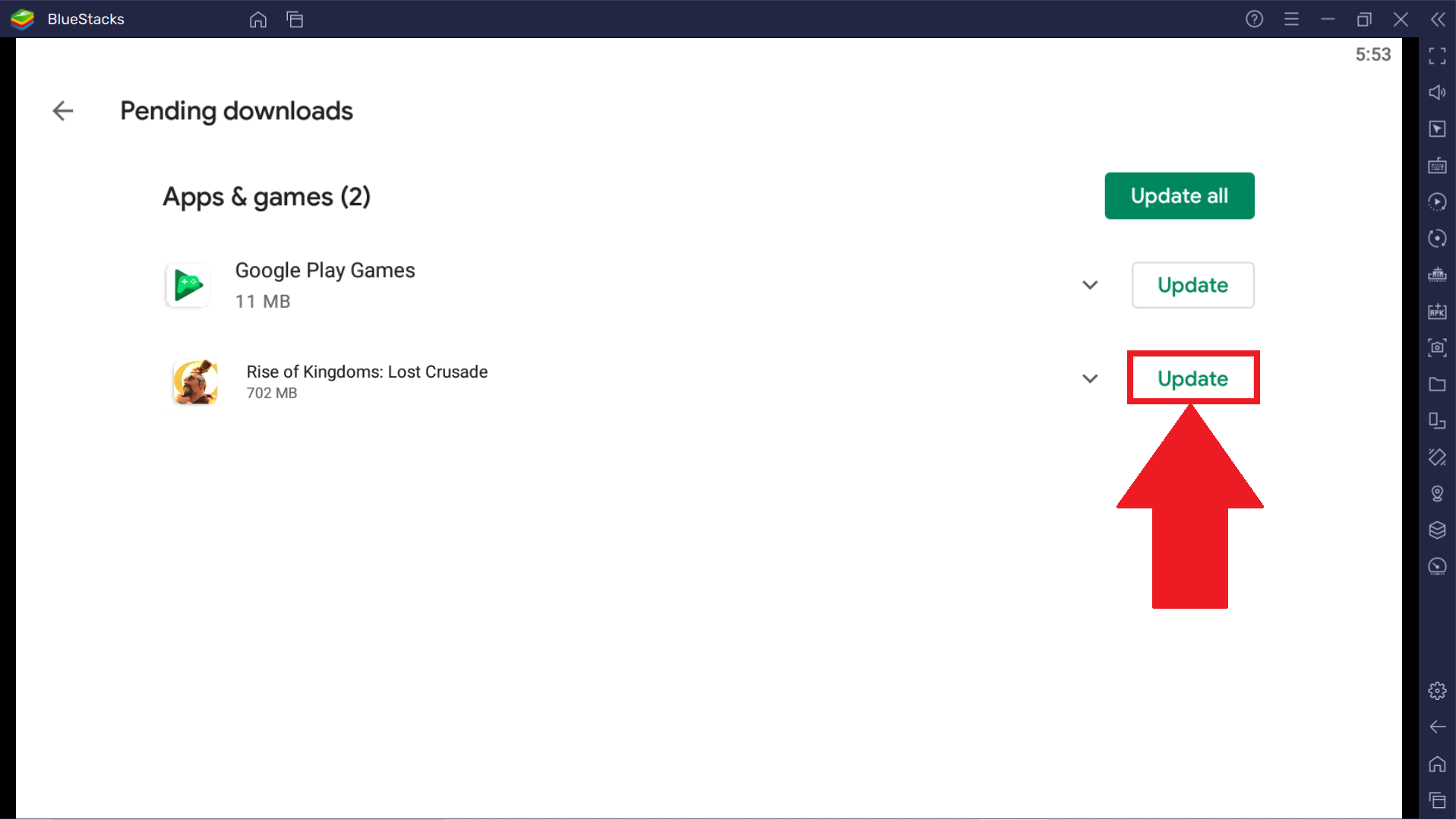 4. Reinstall Rise of Kingdoms: If you are still facing issues even after updating Rise of Kingdoms, then please:
5. Reinstall BlueStacks 5: If all else fails, reinstalling BlueStacks 5 is the last resort. This will clear any corrupt game files from your system thereby eliminating any issues.
NOTE: You can save your game progress using a social media account in Rise of Kingdoms. When you reinstall BlueStacks 5 and Rise of Kingdoms, you can sign in using the same account and continue playing from where you left off.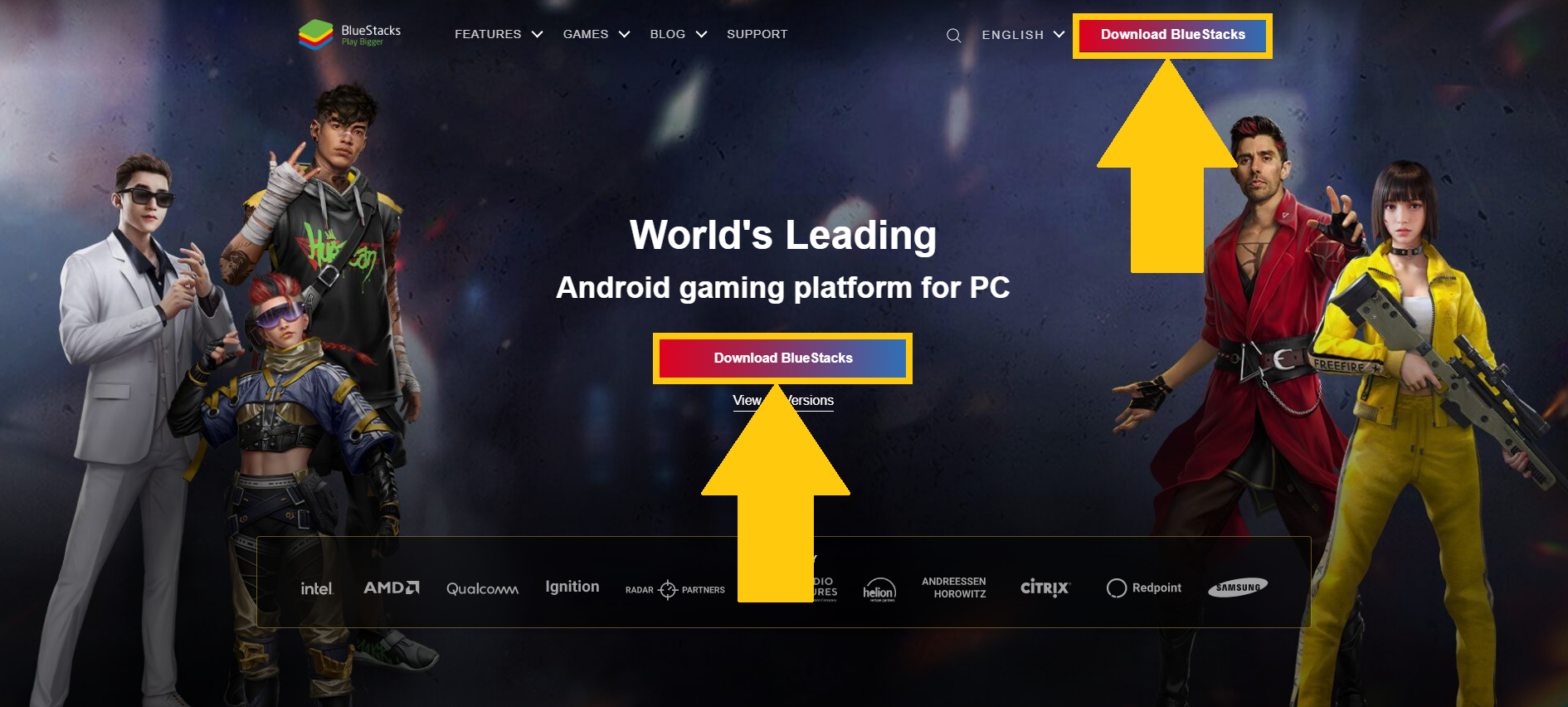 ---
How else can I enhance my Rise of Kingdoms experience?
You can also refer to the details in the articles referenced below to enhance your gaming experience even further:
Join us on Discord for Rise of Kingdoms.
---
Thank you for choosing BlueStacks 5. We hope you enjoy using it. If you have any further questions, please contact us at support@bluestacks.com. Happy Gaming!